EDITOR'S NOTE: Updated Nov. 28 with SpaceX confirmation of new Dec. 2 launch date.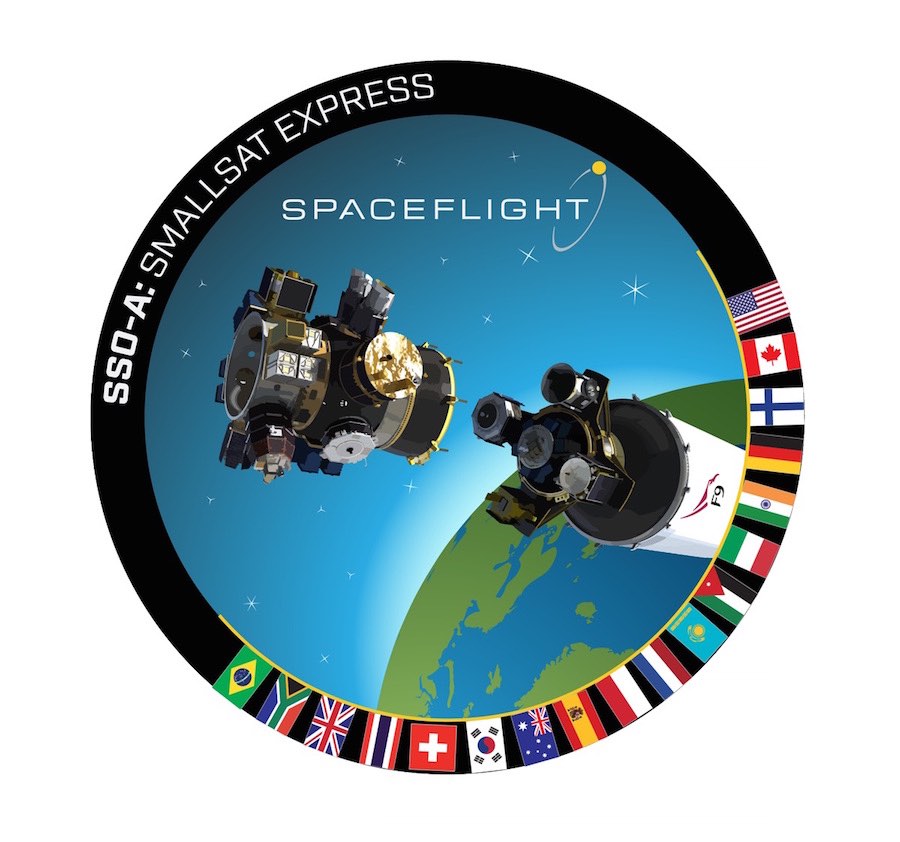 SpaceX has postponed Wednesday's scheduled launch from California's Central Coast with 64 smallsats, electing to keep the Falcon 9 rocket on the ground until at least Sunday to wait for improved weather conditions.
The rideshare launch is set to loft 49 nanosatellites, or CubeSats, and 15 microsatellites from Space Launch Complex 4-East at Vandenberg on a mission brokered by Spaceflight, a Seattle-based company specializing in multi-payload launch bookings on a variety of rockets worldwide.
"Wednesday's launch attempt of Spaceflight SSO-A from Vandenberg Air Force Base is currently no-go due to extreme high-altitude winds that violate Range requirements," SpaceX tweeted late Tuesday. "Vehicle and payloads are healthy. We will announce a new launch date once confirmed with the Range."
The Air Force's Western Range oversees tracking, communications and safety infrastructure for launches from Vandenberg, a military base around 140 miles (225 kilometers) northwest of Los Angeles.
SpaceX tweeted again late Wednesday to confirm a new launch date of Sunday, Dec. 2. The launch is timed for 10:31:47 a.m. PST (1:31:47 p.m. EST; 1831 GMT) each day, with a daily window extending nearly a half-hour.
The launch was previously scheduled for Nov. 19, but payload teams said SpaceX ordered a delay to conduct additional verifications on the Falcon 9 rocket. SpaceX did not release information about the reason for the extra inspections.
The 64 payloads on the SSO-A mission, ranging in size from a Rubik's cube to a refrigerator, are owned by a variety of U.S. and international operators, including the U.S. government, research institutions, and commercial companies.
Spaceflight is launching two payload mounting platforms atop the Falcon 9 rocket, which will separate and become "free flyers" after arriving in a 357-mile-high (575-kilometer) sun-synchronous orbit that circles Earth over the poles.
The satellites riding on the flight include 15 microsatellites and 49 CubeSats. Seven CubeSats were not ready in time for a November launch, and technicians replaced them with ballast that will stay aboard Spaceflight's dual deployment modules, ensuring mass and balance calculations for the launch remain unaffected, according to Jeff Roberts, Spaceflight's mission manager for the SSO-A mission.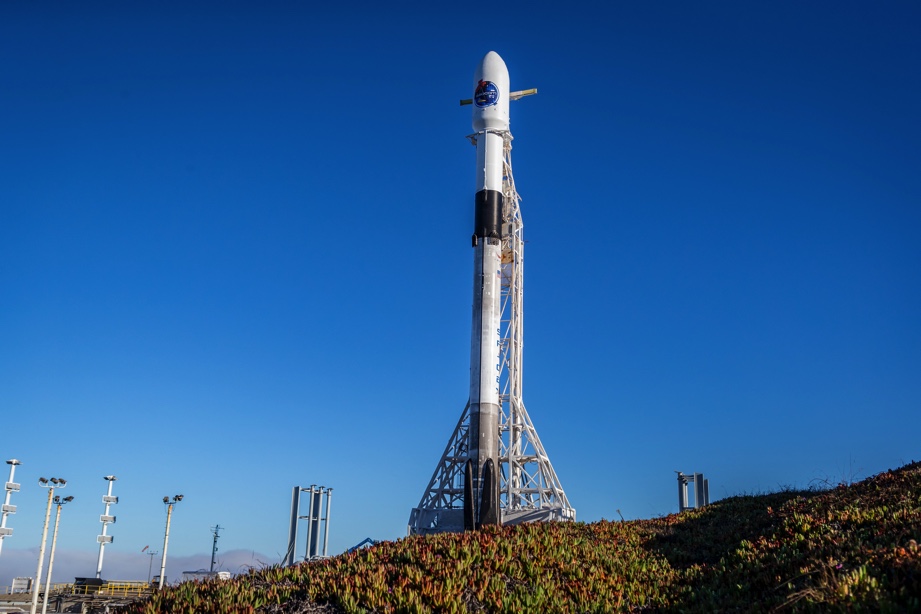 Four of the larger microsats will deploy from adapter plates attached directly to the Falcon 9 second stage. The other satellites will separate from the free flyers in a programmed sequence lasting around five hours.
The microsatellites and CubeSats come from 17 countries: the United States, Australia, Italy, the Netherlands, Finland, South Korea, Spain, Switzerland, the United Kingdom, Germany, Jordan, Kazakhstan, Thailand, Poland, Canada, Brazil, and India.
Rockets typically launch with one or two primary satellites, and sometimes carry additional secondary payloads to fill unused capacity, but the SSO-A launch follows a different model.
There are no primary payloads on the SSO-A mission. Spaceflight purchased the full capacity of the Falcon 9 launch in 2015, and satellite owners booked their launch contracts with Spaceflight, not with SpaceX.
Spaceflight has brokered rideshare launches on rockets before, including India's PSLV and Russia's Soyuz, but those missions flew on launches carrying bigger satellites in the primary payload slot.
The rideshare arrangement allows satellite owners to divide the cost of a rocket launch, instead of paying for the entire mission.
The upcoming launch is also noteworthy because it will be SpaceX's first flight to reuse the same Falcon 9 first stage booster a third time.
The booster assigned to Spaceflight's SSO-A rideshare mission flew two times from Florida: On May 11 from NASA's Kennedy Space Center with the Bangladeshi Bangabandhu 1 communications satellite, and again Aug. 7 from Cape Canaveral Air Force Station with the Indonesian Merah Putih telecom payload.
On both occasions, the first stage landed on SpaceX's drone ship in the Atlantic Ocean and returned to port for inspections, some limited refurbishment and reuse.
SpaceX has re-launched a previously-flown first stage booster 17 times, most recently on a Nov. 15 launch from the Kennedy Space Center in Florida with Qatar's Es'hail 2 communications satellite. But all of the first stages to date have only flown twice.
That changes with SpaceX's next mission as the company aims to eventually reuse Falcon 9 boosters up to 10 times without refurbishment, and up to 100 times with periodic overhauls. The latest iteration of the Falcon 9 design, commonly known as the "Block 5" version, includes upgrades over earlier designs to make reusing the rockets easier.
SpaceX plans to recover the first stage again aboard its West Coast drone ship in the Pacific Ocean after Spaceflight's multi-satellite launch.
Email the author.
Follow Stephen Clark on Twitter: @StephenClark1.