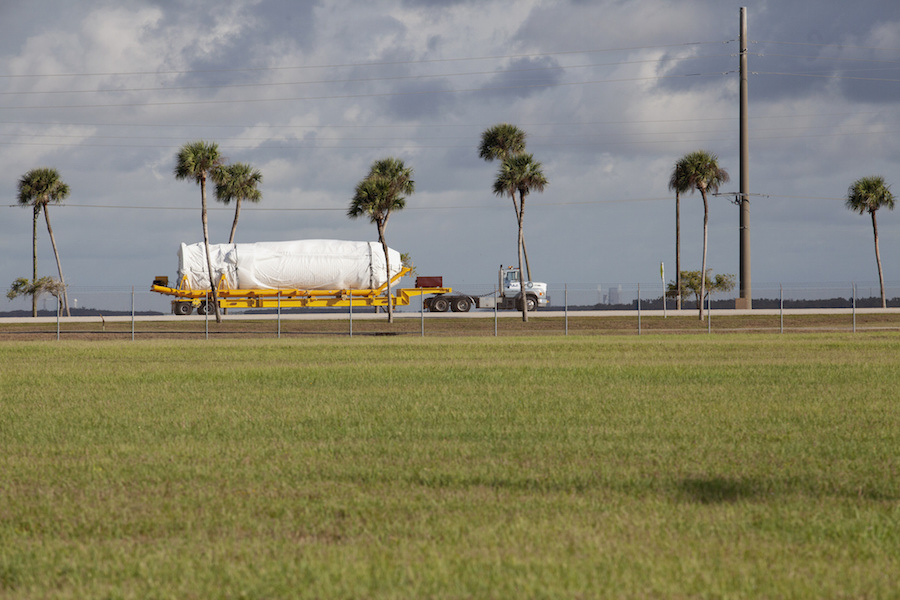 The Centaur upper stage destined to send Boeing's CST-100 Starliner crew capsule into orbit on its first unpiloted test flight next year has arrived at Cape Canaveral after a sea journey aboard United Launch Alliance's Mariner transport ship.
Fitted with two Aerojet Rocketdyne RL10 engines, the stage arrived at Cape Canaveral on Friday, when a truck offloaded the Centaur, wrapped in a protective covering, from the Mariner ship docked at Port Canaveral. The Centaur was transported to the Atlas Space Operations Center, where crews planned checks to verify the stage weathered the journey by river and sea from ULA's rocket factory in Decatur, Alabama.
The Centaur will later move to the nearby Delta Operations Center, raised vertically and mounted onto an interstage structure and fitted with the adapter designed to connect the CST-100 Starliner spacecraft atop the Atlas 5 rocket, ULA said in a blog post announcing the stage's shipment to Florida.
The Atlas 5's first stage will arrive in Florida on a later Mariner shipment expected around the end of this year.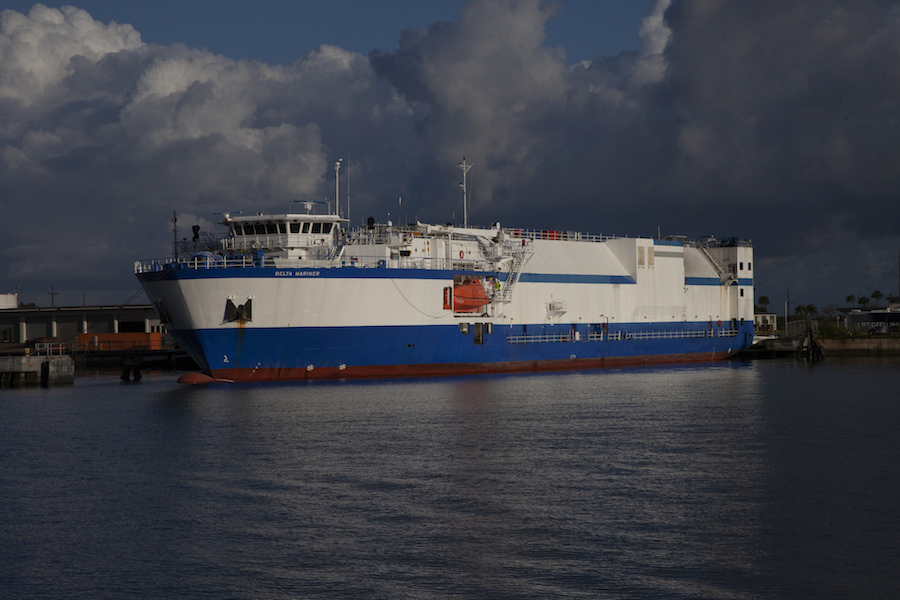 Liftoff of the CST-100 Starliner's first unpiloted test flight, named the Orbital Flight Test, is scheduled from Cape Canaveral's Complex 41 launch pad no earlier than March. The Atlas 5 set to loft the commercial crew capsule into space for the first time is designated AV-080.
Boeing's CST-100 Starliner spacecraft is one of two commercial vehicles under development to restore U.S. human spaceflight capability after the retirement of the space shuttle. NASA contracted with Boeing and SpaceX in 2014 for the work, and SpaceX's Crew Dragon spacecraft is scheduled for its first orbital test flight in January, with a launch aboard a Falcon 9 rocket from the Kennedy Space Center.
Assuming the unpiloted missions go well, and on schedule, the Crew Dragon could be ready to carry a two-man team of NASA astronauts to the International Space Station by June 2019. A three-person crew is assigned to Starliner's first demo mission with astronauts in August 2019.
Like the crewed test flights, the maiden Crew Dragon and Starliner missions without astronauts aboard will target dockings with the space station.
Regular crew rotation missions with Crew Dragon and Starliner spacecraft could begin by the end of 2019, ending U.S. reliance on Russian Soyuz spaceships for crew transportation to low Earth orbit and back, according to NASA. But officials are concerned that schedule could be delayed if engineers encounter problems during key ground and flight tests.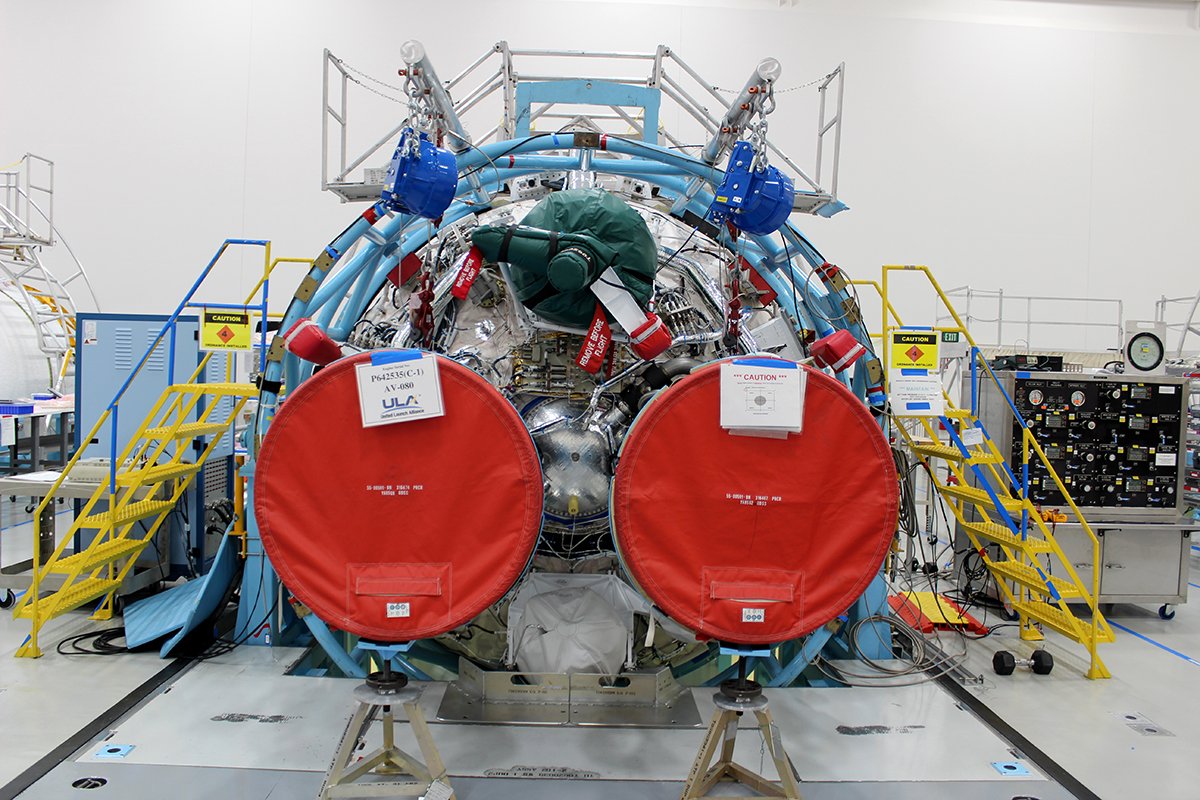 The Centaur set to deliver Starliner to orbit will be the first dual-engine version of the venerable upper stage to fly on an Atlas 5 rocket. The upper stage will be powered by two RL10 engines, instead of one, producing nearly 45,000 pounds of thrust.
Dual-engine Centaur stages have flown more than 160 times before on previous Atlas rocket versions, most recently in 2004 on an Atlas 2AS rocket. But all Atlas 5 missions to date have required just the single-engine configuration.
Future Starliner crew missions, along with cargo deliveries using Sierra Nevada's Dream Chaser spaceplane, will use Atlas 5 rockets featuring the dual-engine version of the Centaur upper stage.
In addition to the extra thrust, the dual-engine Centaur will allow the rocket to follow a less steep, flattened trajectory into orbit, providing more safe landing options for the crew in case of an abort.
The Atlas 5's human-rated configuration will also fly with an Emergency Detection System, an on-board computer designed to automatically detect a failure and trigger an abort.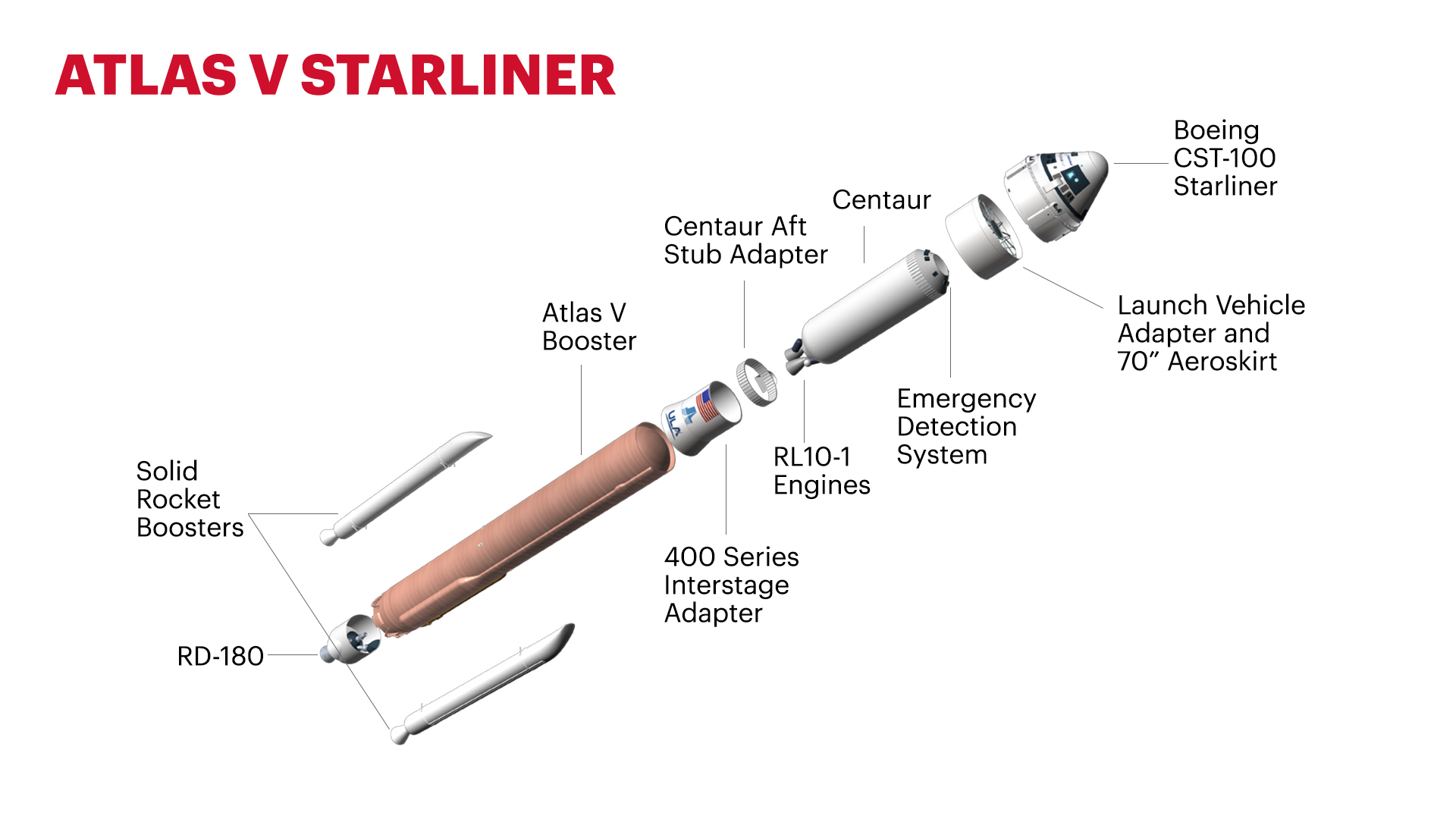 And unlike satellite launches, the CST-100 Starliner does not require an aerodynamic fairing to cover the spacecraft, which will be a attached to the Centaur upper stage with a metallic ring. A 70-inch-long (1.8-meter) aeroskirt extension will be installed to the bottom of the Starliner spacecraft, a design change added in 2016 to resolve transonic aerodynamic problems discovered during wind tunnel testing.
Starliner's Orbital Flight Test is currently scheduled to lift off on the next Atlas 5 mission, after a gap in launch activity spanning several months following the most recent Atlas 5 launch from Cape Canaveral on Oct. 17 with a U.S. Air Force communications satellite. The launch last week marked the 250th flight of a Centaur upper stage since its first variant debuted in May 1962.
The launch of Boeing's first Starliner spacecraft will be the 80th flight of an Atlas 5 rocket, which has amassed a flawless success record since its inaugural mission in August 2002.
Email the author.
Follow Stephen Clark on Twitter: @StephenClark1.