Several NASA astronauts, plus Boeing test pilot Chris Ferguson, recently participated in a training session at Cape Canaveral, practicing how they would evacuate from the Atlas 5 rocket's launch pad in the event of a countdown emergency.
Strapped into patented harnesses, the astronauts rode zip lines leading from the 172-foot-level (52-meter) of the Crew Access Tower at Cape Canaveral's Complex 41 launch pad to a point around 1,300 feet (400 meters) away, where an armored Mine-Resistant Ambush Protected vehicle waited to carry them away from the pad.
The commercial off-the-shelf zip line evacuation system was installed by Boeing and United Launch Alliance for astronauts and pad workers to escape a dangerous emergency during final countdown procedures ahead of launches of Atlas 5 rockets carrying CST-100 Starliner crew capsules.
The function of the zip lines is similar to the purpose of slidewire baskets used on NASA's former shuttle launch pads at the Kennedy Space Center. In the case of a countdown emergency before a shuttle launch, crews would ride the slidewire baskets to an M113 armored personnel carrier, which they would drive to safety.
Astronauts riding the zip lines from the Complex 41 launch pad can reach top speeds of up to 40 mph (64 kilometers per hour).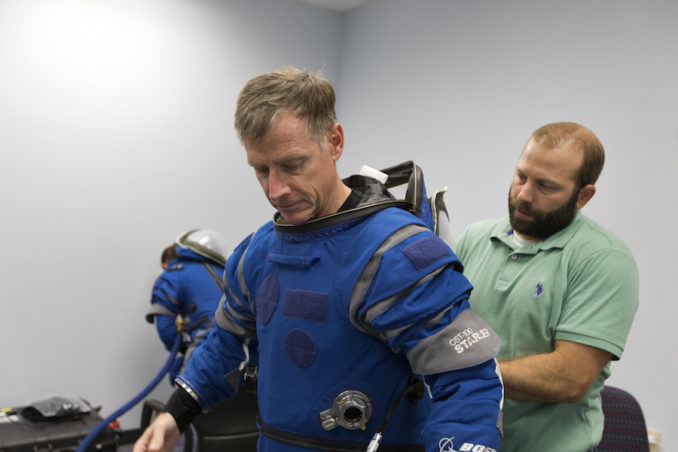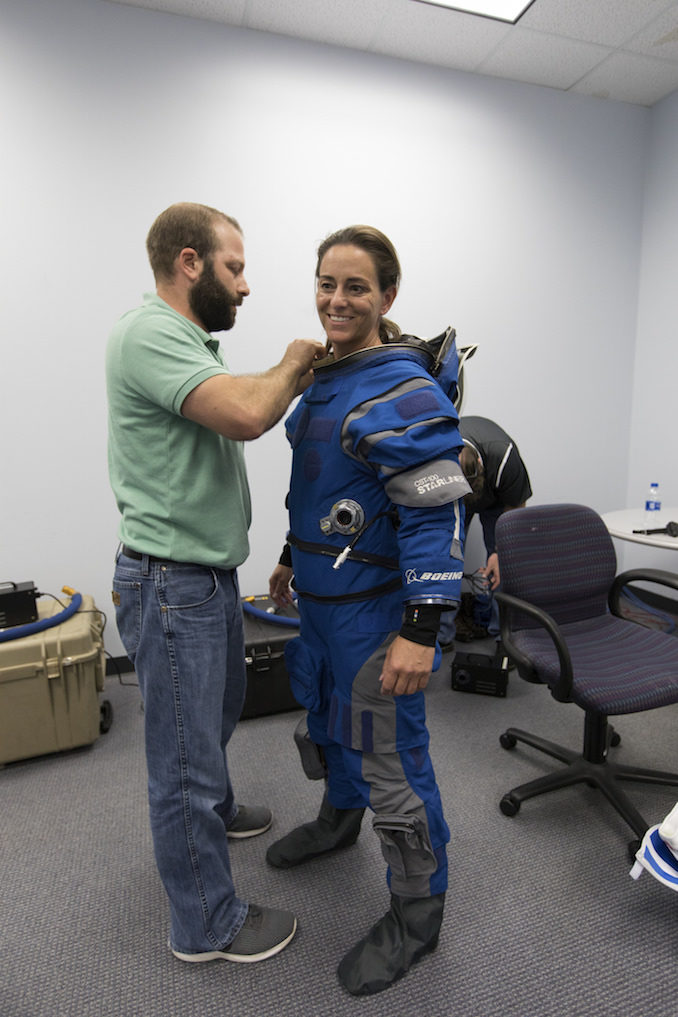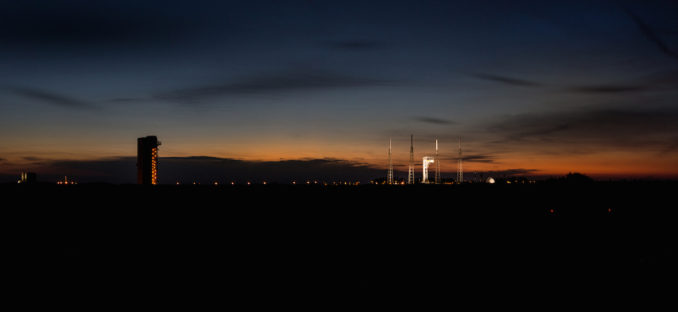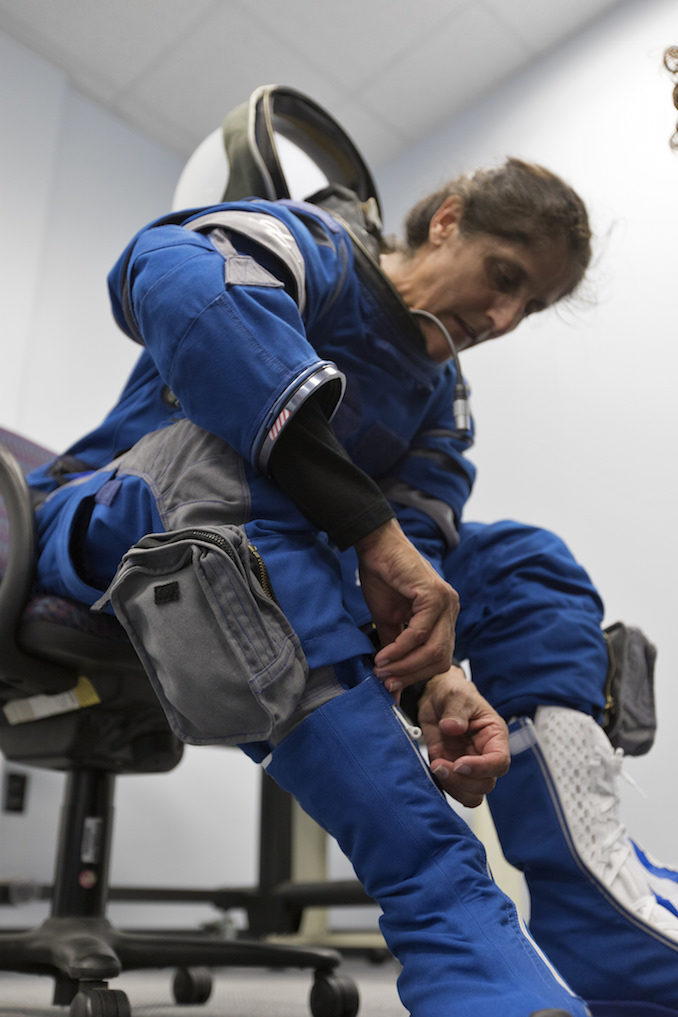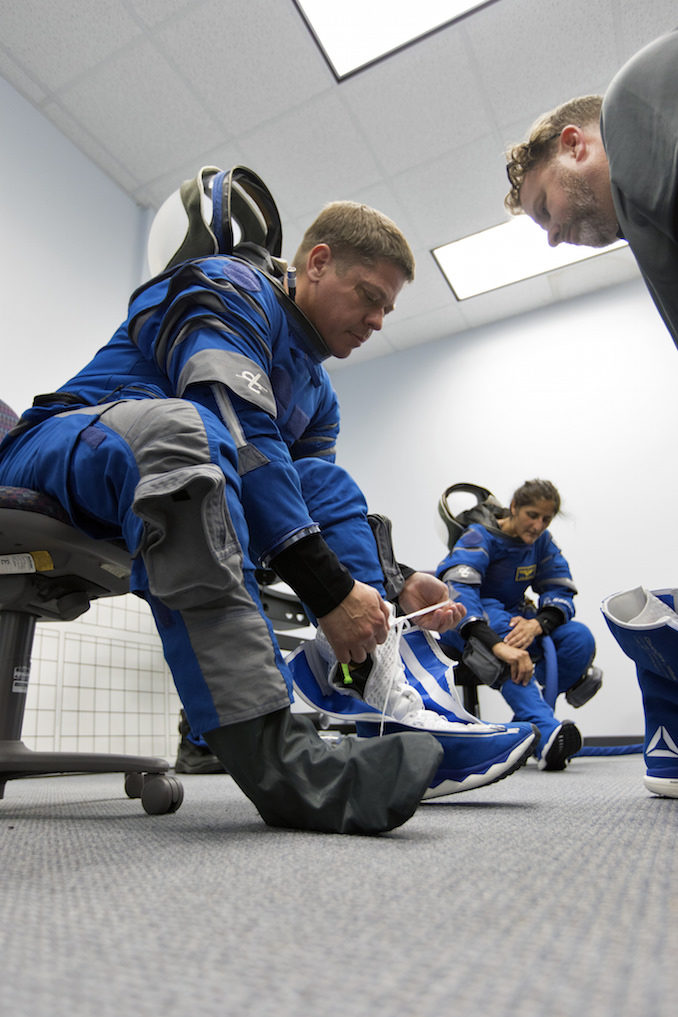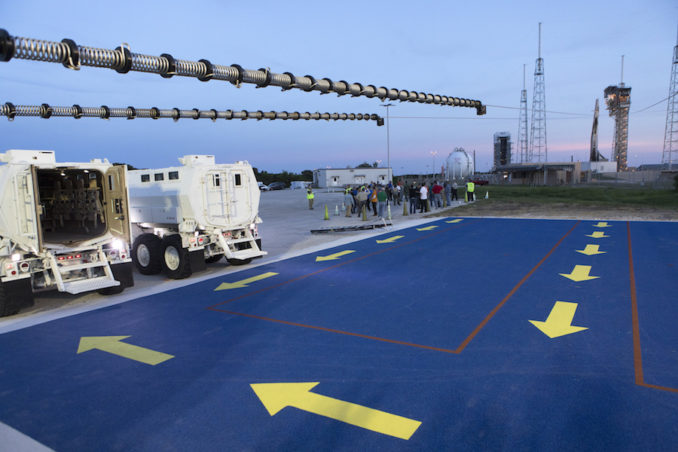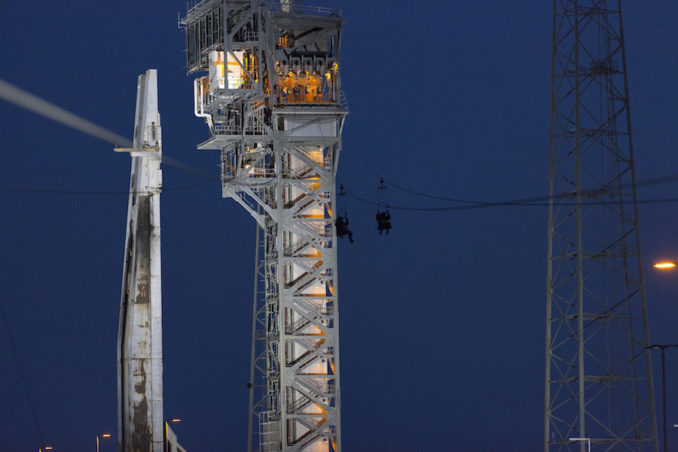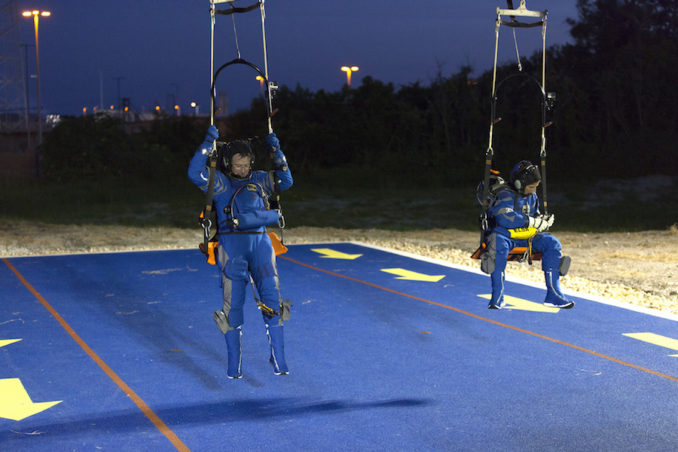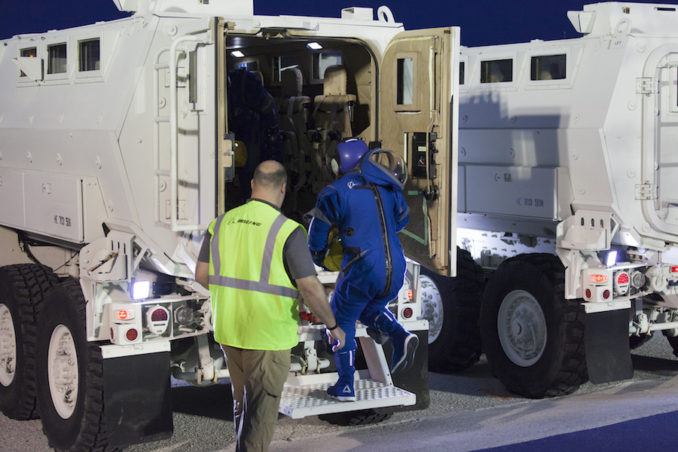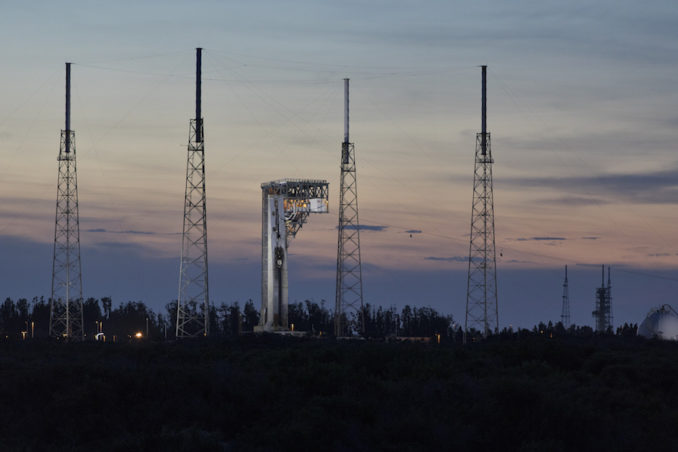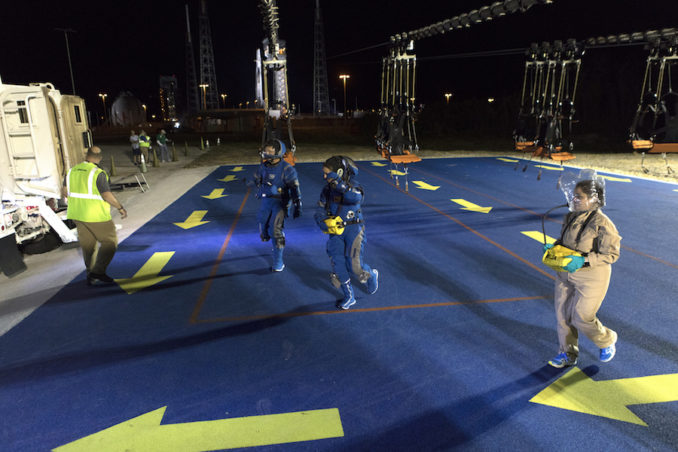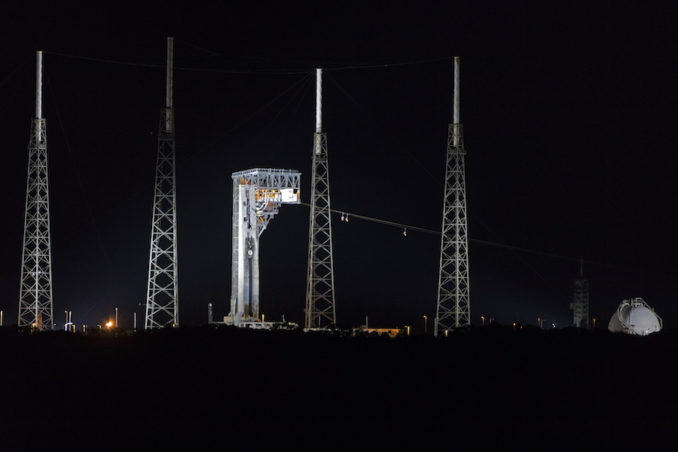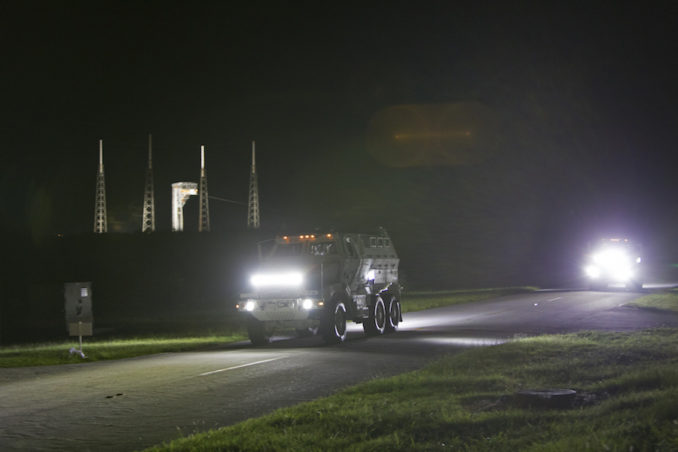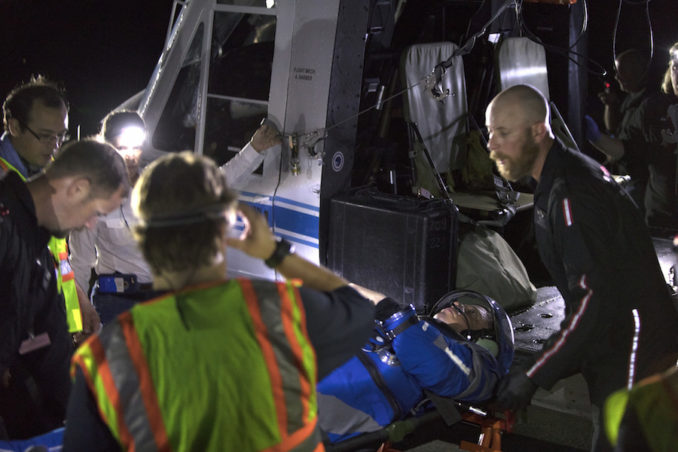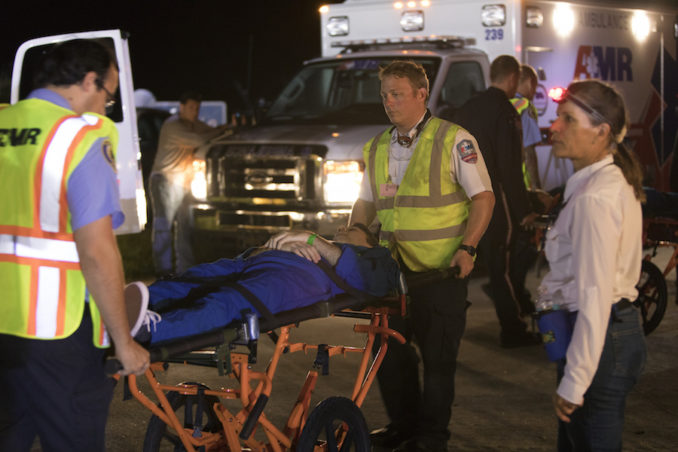 Email the author.
Follow Stephen Clark on Twitter: @StephenClark1.