An Ariane 5 rocket emerged from its vertical assembly building Monday and rolled along dual rail tracks for a 1.7-mile (2.7-kilometer) journey to its launch pad at the Guiana Space Center on the northern coastline of South America, moving into position for blastoff Wednesday with four Galileo navigation satellites.
The midday rollout Monday was powered by a Titan tug, which hitched to the Ariane 5's mobile launch platform to pull it to the ELA-3 launch pad.
The 155-foot-tall (47-meter) Ariane 5 ES rocket is scheduled for takeoff at 1125:01 GMT (7:25:01 a.m. EDT; 8:25:01 a.m. French Guiana time) to carry the four Galileo satellites into a high-altitude orbit more than 14,000 miles (nearly 23,000 kilometers) above Earth.
It will be the 99th launch of an Ariane 5 rocket, and the third Ariane 5 flight of the year.
Read our mission preview story for details on the flight.
The photos below show the Ariane 5's hour-long trip to its launch pad in French Guiana on Monday.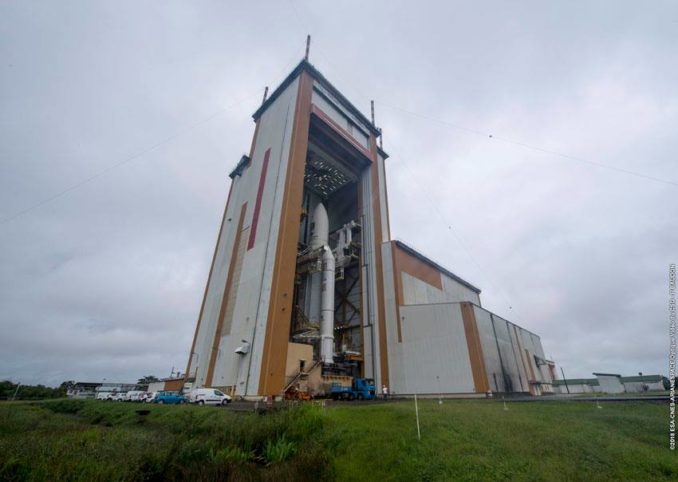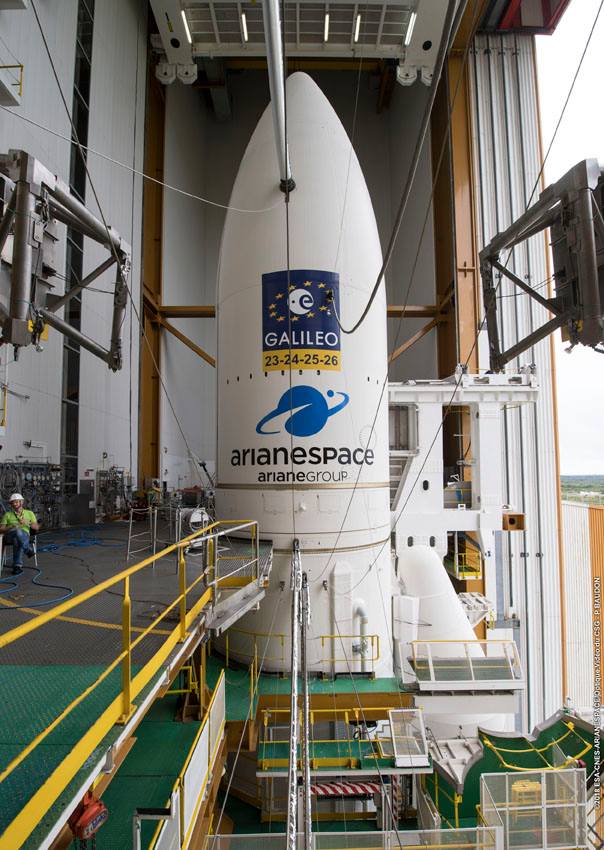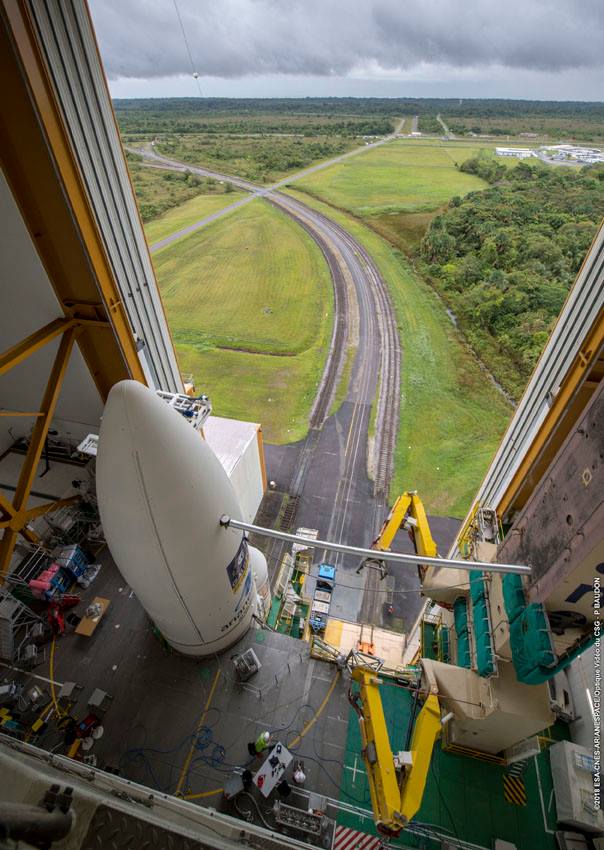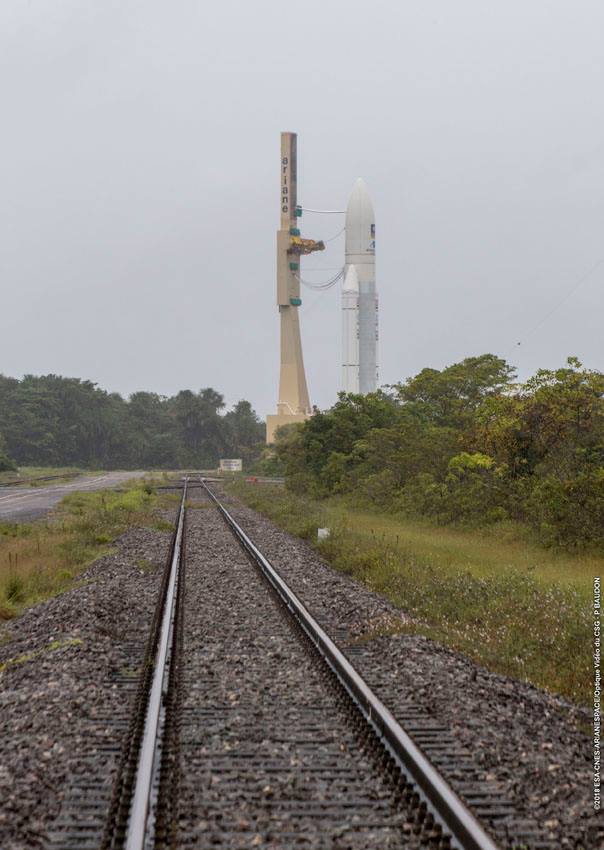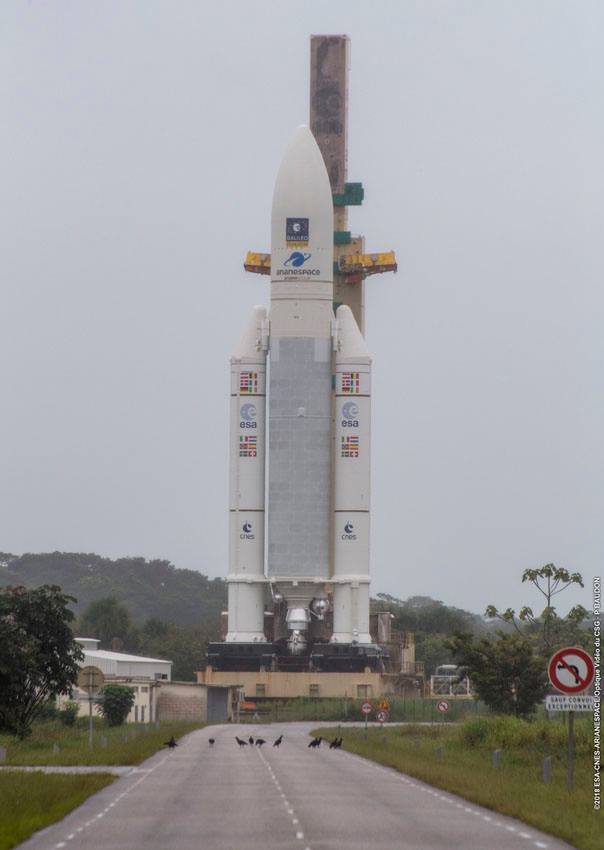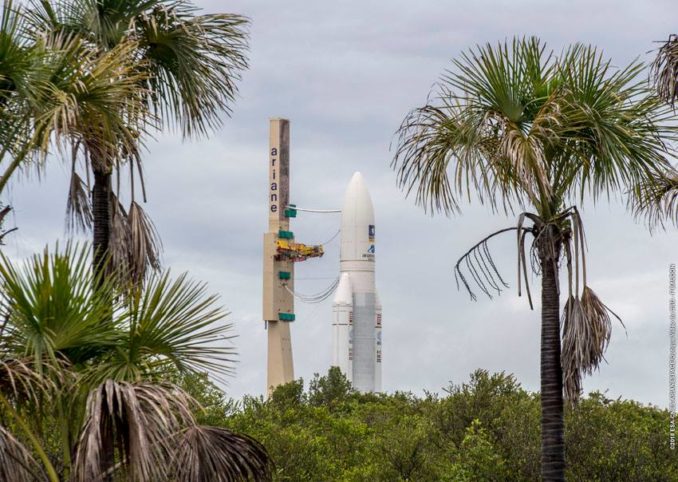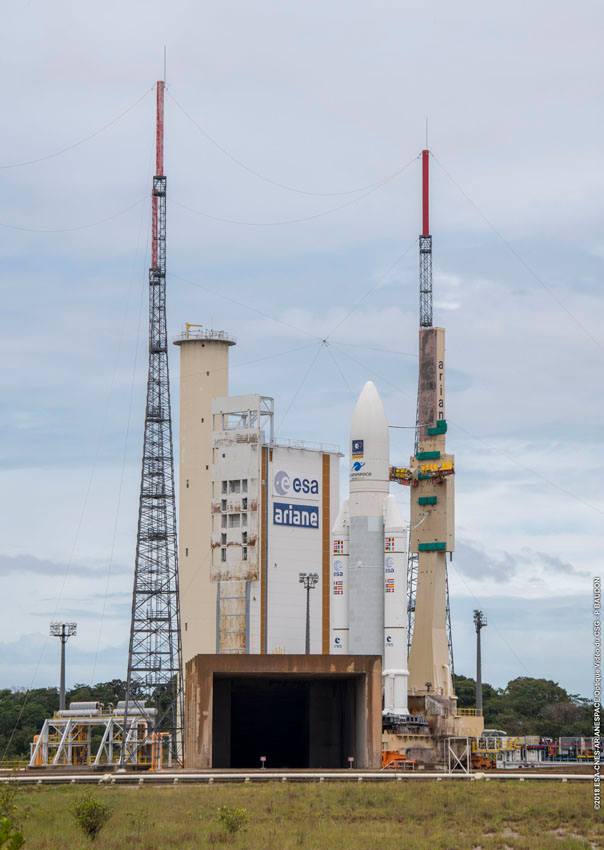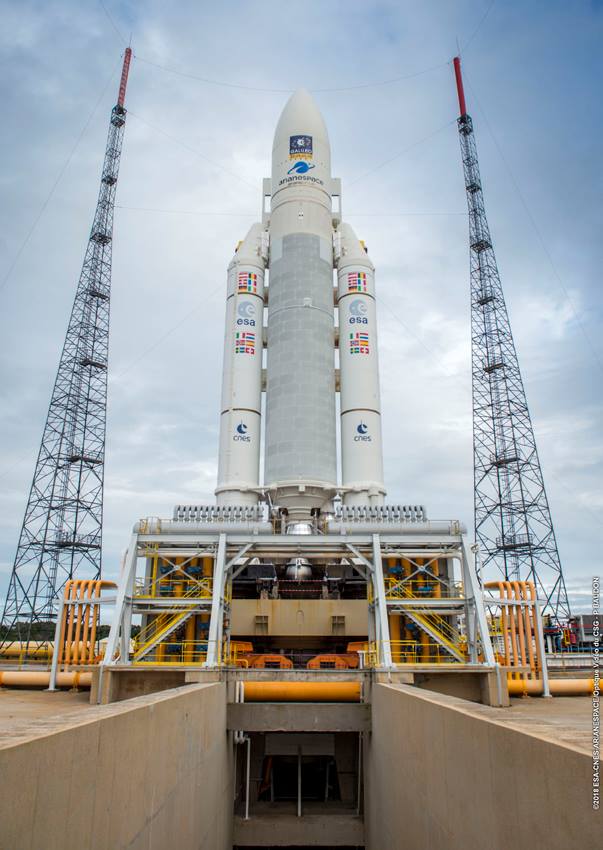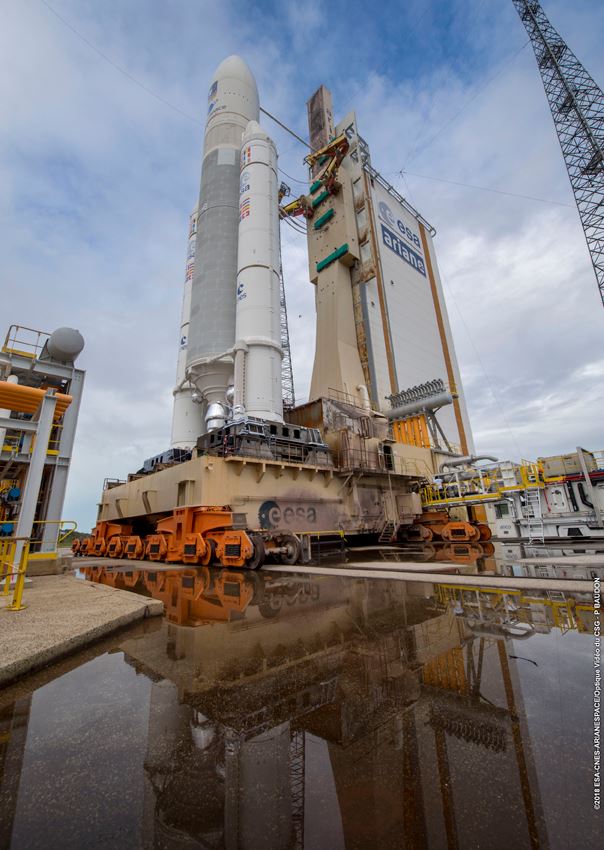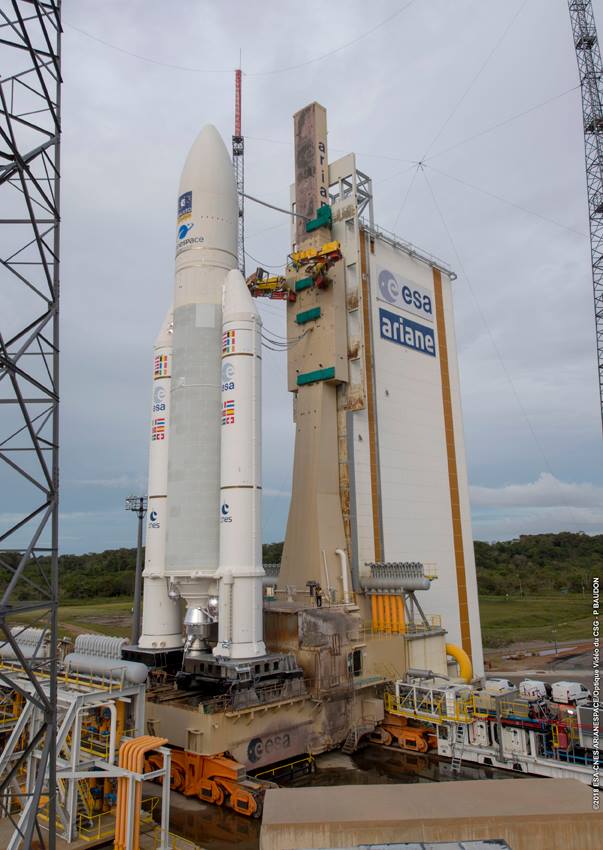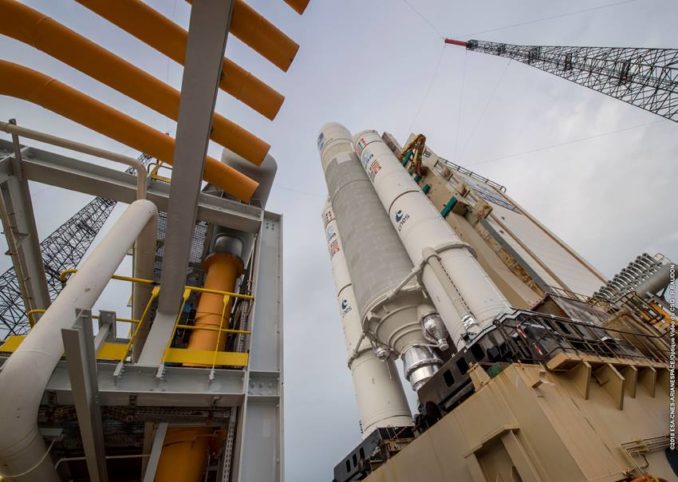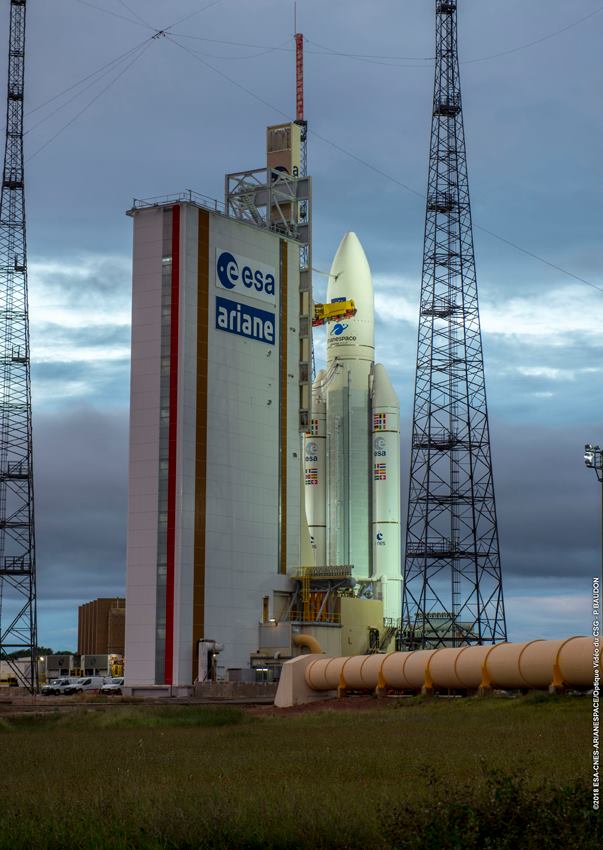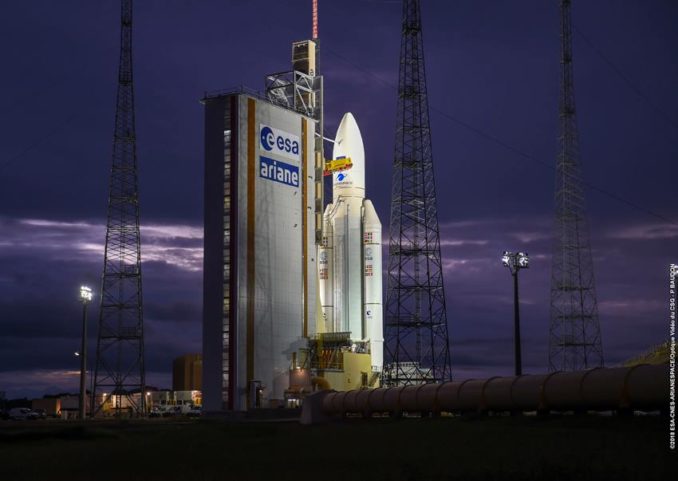 Email the author.
Follow Stephen Clark on Twitter: @StephenClark1.