EDITOR'S NOTE: Updated at 6:30 p.m. EDT (2230 GMT) to correct reference from "re-flown" to "flown."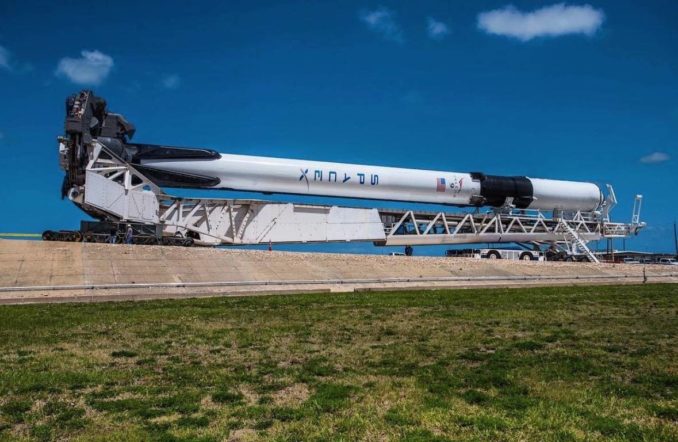 The launch of Bangladesh's first communications satellite on top of a new version of SpaceX's Falcon 9 rocket is set for Thursday, officials said Monday, after a data review following a hold-down engine firing last week.
SpaceX confirmed the target launch date in a tweet Monday, and the launch window Thursday opens at 4:12 p.m. EDT (2012 GMT) and extends until 6:22 p.m. EDT (2222 GMT).
Launch crews accomplished a hotfire test of the Falcon 9 rocket, without its satellite payload on-board, Friday at pad 39A at NASA's Kennedy Space Center in Florida. Workers lowered the Falcon 9 horizontal Saturday in preparation for rollback to a nearby hangar, where the Bangabandhu 1 communications satellite will be attached to the rocket's second stage.
The fully-assembled launcher will be rolled out to pad 39A again this week in preparation for Thursday's launch.
The upgraded Falcon 9 rocket, known as the "Block 5" configuration, features changes that SpaceX says will make the launcher's first stage easier to reuse multiple times with minimal refurbishment. There are also safety modifications, including redesigned helium pressurant tanks to eliminate the cause of a Falcon 9 rocket explosion on a Cape Canaveral launch pad in 2016, which destroyed a commercial communications satellite before liftoff.
Built in Cannes, France, by Thales Alenia Space, the Bangabandhu 1 communications satellite weighs around four tons (more than 3.5 metric tons), and will provide Ku-band and C-band television broadcast and data relay services across Bangladesh and surrounding regions. Thales Alenia Space will hand over management of the spacecraft to its owner, the Bangladesh Telecommunication Regulatory Commission, after launch.
The weather outlook for Thursday's launch window is favorable, with an 80 percent probability of acceptable conditions for liftoff of the Falcon 9.
The official launch weather forecast issued Monday by the U.S. Air Force's 45th Weather Squadron predicts partly cloudy skies, winds from the east-southeast at 15 to 20 mph, and a temperature of 78 degrees Fahrenheit at launch time.
The only weather concern involves thick clouds.
"Clear skies abound in Central Florida as the frontal boundary has pushed south of the area," forecasters wrote in a weather synposis Monday morning. "The next few days should be similar with little clouds and low-level northeasterly winds along the Space Coast.
"On Thursday, low-level winds become more easterly, signaling the high pressure ridge is reorienting north. This opens the door for a tropical wave propagating along the periphery of the ridge to move towards the spaceport. Upper-level clouds associated with the easterly wave begins to move over the spaceport on Thursday."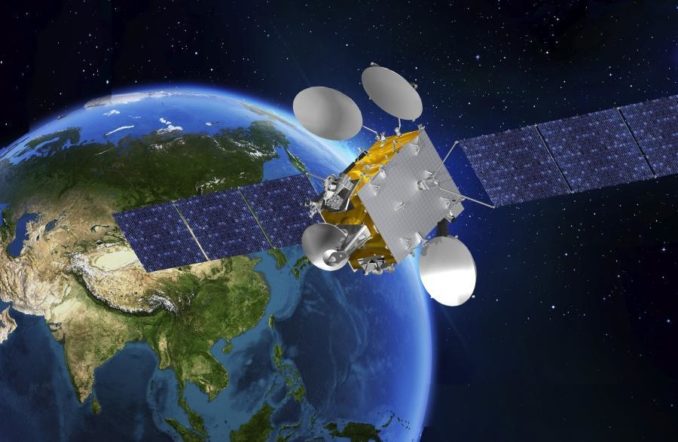 SpaceX has not published any written information about the Block 5 upgrades, but company executives have made several statements about the modifications leading up to the mission.
"Block 5 basically summarizes all that we learned on reusability," said Hans Koenigsmann, SpaceX's vice president of build and flight reliability, in a briefing with reporters last month. "Whenever we recover a booster and then it goes through refurbishment, we find things that are giving us … lessons for the next block. In this case, we tried to summarize all of these lessons learned into a booster that then is able to fly, and be recovered and fly again multiple times without a lot of refurbishment.
"That's basically the key thing on Block 5," Koenigsmann said. "It's a reliability update that combines reliability and reusability."
One of the major changes on the Block 5 version of the Falcon 9 is the addition of more resilient heat shield material at the base of the rocket's first stage, according to Koenigsmann.
SpaceX officials have said rocket boosters based on the new Block 5 design can be reused 10 times with little rework between missions, and potentially up to 100 times with refurbishment. First stage boosters from the previous version of the Falcon 9 rocket have only been flown twice.
Gwynne Shotwell, SpaceX's president and chief operating officer, said the Block 5 version of the Falcon 9 rocket also features a performance enhancement, but SpaceX has not detailed how much more the new Falcon 9 configuration can haul into orbit. There is a redesign to make the engines easier to reuse on multiple flights, and the Block 5 version of the Falcon 9 will also incorporate changes to meet NASA safety requirements for launches with astronauts heading for the International Space Station.
"Block 5 is the last big spin on Falcon 9, and it's largely driven by the upgrade that we needed to make for the commercial crew program, as well as national security space launch requirements," Shotwell said during a question-and-answer session with reporters last year.
NASA awarded contracts to SpaceX and Boeing in 2014 to ferry astronauts to and from the International Space Station. SpaceX's Crew Dragon capsule will take off on Falcon 9 rockets from the Kennedy Space Center, and the company plans an orbital test flight with two astronauts around the end of this year, although NASA officials expect the first crewed demonstration flight in 2019.
SpaceX engineers also added a permanent fix on the Block 5 upgrade to resolve a concern with turbine wheel cracks inside the Merlin engine's turbopump, and new helium tanks that are not susceptible to pooling frozen liquid oxygen and friction that led to the explosion of a Falcon 9 rocket on the launch pad in 2016.
"There is a performance upgrade here as well, largely to get more margin for (those) very demanding customers," Shotwell said. "There's some manufacturing improvements. We've addressed the turbine wheel issue (on Block 5). There are probably 100 or so changes on that vehicle."
Block 5 is the most significant upgrade to the Falcon 9 rocket since SpaceX debuted the "full thrust" configuration in December 2015, which was the first time the company used super-chilled, densified RP-1 kerosene and liquid oxygen propellants.
Since then, SpaceX has flown beefed up titanium grid fins to replace the single-use aluminum steering wings used during the descent of the Falcon 9's first stage. A Falcon 9 launch from California in February debuted a slightly larger payload fairing. Both enhancements are expected to regularly fly on Falcon 9 Block 5 missions.
In an interview on "The Space Show" online radio program last summer, Shotwell said SpaceX re-qualified valves to operate in more extreme conditions and for longer durations on Block 5 missions.
The Block 5 also introduces new landing legs designed to be retracted without removing them from the rocket. The interstage structure between the first and second stages is also black, not white as in earlier Falcon 9 rockets.
The first stage's engine section, known as the "octaweb," is bolted to the bottom of the booster on the Block 5 configuration, according to statements made by SpaceX officials in recent months. The octaweb arrangement, which sets the first stage's nine Merlin engines at the bottom of the rocket and routes liquid propellants to the powerplants, was welded to the rocket on earlier Falcon 9 designs.
Email the author.
Follow Stephen Clark on Twitter: @StephenClark1.