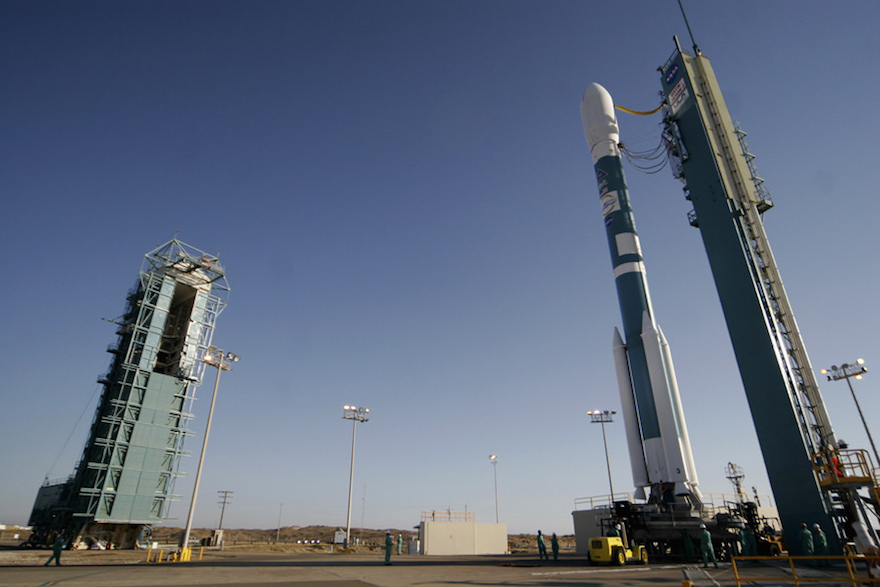 A commercial rocket under development by Firefly Aerospace will conduct its first orbital test flight in 2019 from a launch pad at Vandenberg Air Force Base in California that will become vacant with the retirement of the venerable Delta 2 booster later this year, the company announced Tuesday.
Firefly's Alpha launch vehicle, designed to compete with other light-class boosters to carry small and medium-sized satellites into orbit, will lift off from Space Launch Complex 2-West at Vandenberg, a military base on the Pacific coast between Los Angeles and San Francisco.
Firefly said Tuesday that the U.S. Air Force has issued a "statement of support" for the company to base its Alpha and Beta launch vehicles at the SLC-2W launch pad overlooking the Pacific Ocean.
More than 70 Thor and Delta rockets have taken off from the SLC-2W launch pad since 1966, including 44 Delta 2 missions since 1995. The last flight of a Delta 2 rocket, now built and managed by United Launch Alliance, is scheduled for Sept. 12 with NASA's ICESat 2 Earth observation satellite.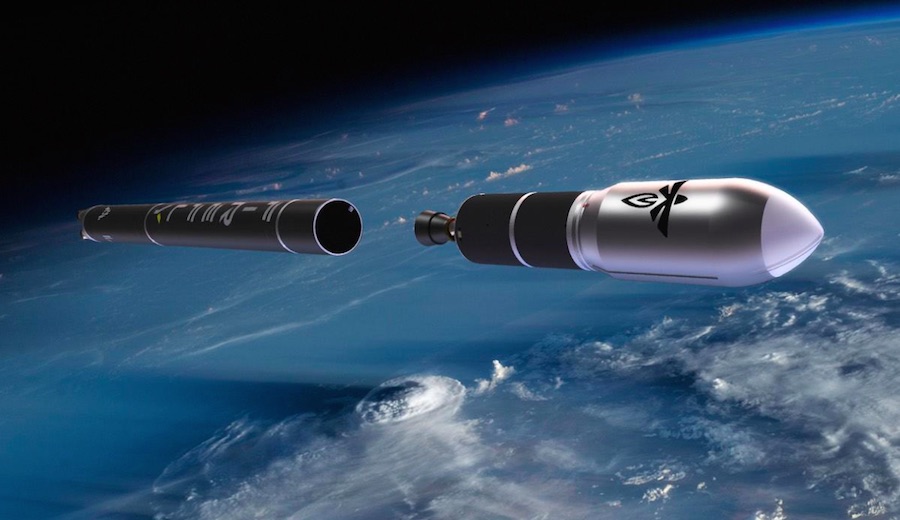 "Firefly Aerospace is greatly appreciative that NASA and the USAF support the transition of SLC-2W to a commercial launch site dedicated to the launch of Firefly vehicles," said Tom Markusic, Firefly's CEO. "SLC-2W has been an incredible asset for U.S. space missions for over 50 years. We are humbled and honored that Firefly Alpha and Beta launch vehicles will be adding many successful missions to the already storied history of SLC-2W."
Markusic told Spaceflight Now in March that the Firefly was in the final stages of negotiations with the Air Force to take over the SLC-2W launch pad. The launch facility at Vandenberg will allow Firefly to launch rockets over the Pacific to the south and southwest, trajectories used to put satellites into polar and sun-synchronous orbits.
"Converting an active government launch site to commercial operation is substantially less complex and costly than the greenfield development of a new launch site, saving Firefly years of facility development and substantial capex dollars," said Brad Obrocto, the company's director of launch. "This enables Firefly to stay on track for Alpha's first flight by the third quarter of 2019 and ramp up to monthly launches by the end of 2020."
"We are excited to be currently working with a new launch provider, Firefly, at Vandenberg Air Force Base," said Col. Michael Hough, commander of the 30th Space Wing at Vandenberg. "This is a new commercial space lift provider seeking to launch commercial satellites from SLC-2W."
Firefly is still evaluating options for an East Coast launch site, with facilities at Cape Canaveral Air Force Station, Kennedy Space Center and the Mid-Atlantic Regional Spaceport in Virginia under assessment.
Headquartered in Cedar Park, Texas, Firefly Aerospace — formerly known as Firefly Space Systems — emerged from bankruptcy last year under new ownership. Noosphere Ventures, a Menlo Park, California-based firm led by managing partner Max Polyakov, now funds Firefly's rocket development program.
Noosphere retained Markusic as chief executive of Firefly Aerospace. Markusic, an aerospace industry veteran with stints at SpaceX, Blue Origin, Virgin Galactic, NASA and the Air Force, co-founded Firefly in late 2013.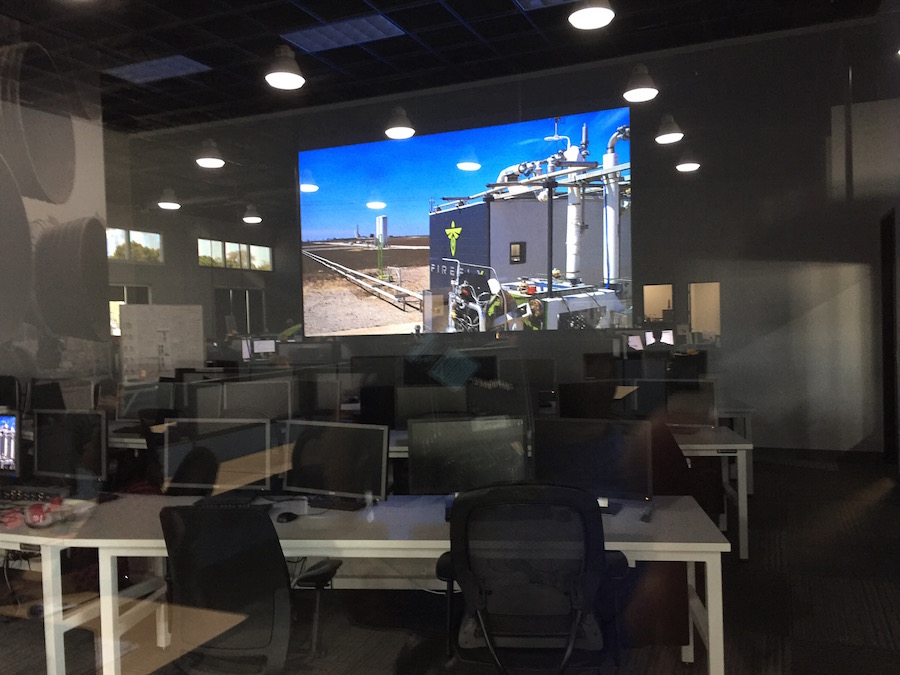 Markusic said in March that Firefly is fully funded, with Noosphere's backing, through the initial launches of the company's Alpha rocket. He said the project is expected to cost around $100 million to develop.
The Alpha launch vehicle will be capable of hauling nearly 1,400 pounds (630 kilograms) of cargo to a 310-mile-high (500-kilometer) sun-synchronous orbit, a perch often used by Earth-imaging satellites. When targeting a lower 120-mile-high (200-kilometer) orbit, the Alpha can deliver up to 2,200 pounds (1,000 kilograms) of payload.
Both stages of the 95-foot-tall (29-meter) Alpha rocket will burn a mixture of kerosene and liquid oxygen. Four Reaver engines on the first stage will generate more than 165,000 pounds of thrust at maximum power, and a Lightning engine on the second stage will produce more than 15,000 pounds of thrust.
An uprated rocket named Beta will comprise three Alpha first stage boosters strapped together, similar to the design employed by SpaceX's Falcon Heavy and ULA's Delta 4-Heavy launchers. The Beta, which Markusic said will likely sell for $20 million to $25 million per flight, can carry up to 6,600 pounds (3,000 kilograms) into a 310-mile-high sun-synchronous orbit, a performance level in the range of Europe's Vega rocket and India's Polar Satellite Launch Vehicle.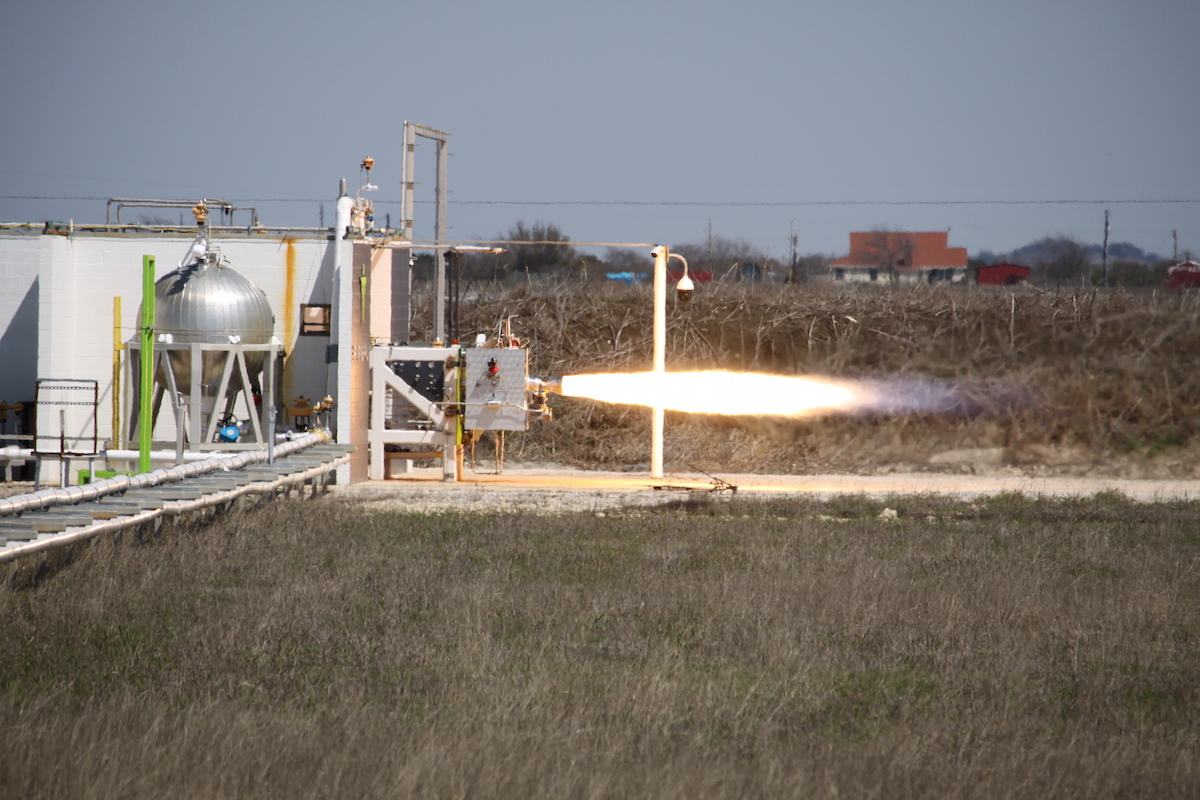 Markusic's engineering team retooled after the bankruptcy, settling on a more powerful launch vehicle than Firefly originally envisioned. Markusic said the redesigned Firefly rocket will be better able to compete with India's PSLV, which has carved a niche in the small satellite launch business.
Firefly's new Alpha rocket design also replaces pressure-fed aerospike engines on the first stage with conventional pump-fed Reaver engines, named for a plundering population of maddened humans in the science fiction TV series Firefly.
Firefly now has a staff of around 120 employees, primarily engineers, for design and testing. The Reaver and Lightning engines are designed and built in-house by Firefly, which also fabricates propellant tanks, composite structures and other major rocket components.
The company's rockets will also rely on commercial off-the-shelf avionics.
Engineers at Firefly's test site in Briggs, Texas, northwest of Austin, are firing Lightning engines to test thrust chamber and turbopump hardware. Test-firings of the larger Reaver engine will come later.
Email the author.
Follow Stephen Clark on Twitter: @StephenClark1.