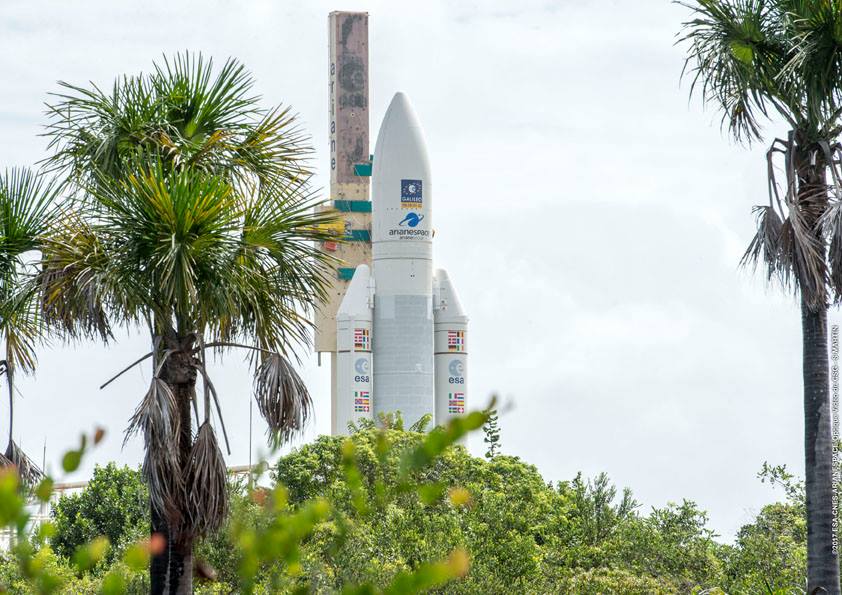 Mounted on a mobile platform, a European Ariane 5 rocket followed dual rail tracks across the Guiana Space Center in South America on the way to its jungle launch complex Monday, a day before its scheduled blastoff with four satellites to expand Europe's independent navigation network.
The 155-foot-tall (47.4-meter) Ariane 5 launcher is counting down to liftoff at precisely 1836:07 GMT (1:36:07 p.m. EST; 3:36:07 p.m. French Guiana time) Tuesday, a date and time set more than three months ago to place the quartet of Galileo navigation satellites into the growing fleet of European positioning and timing spacecraft approximately 14,200 miles (22,900 kilometers) above Earth.
The Ariane 5 and its four satellite payloads have kept the appointment since managers rescheduled the mission from earlier in the year to resolve concerns with ultra-precise atomic clocks on-board the spacecraft.
The rocket emerged from its final assembly building at the French-run spaceport in Kourou, French Guiana, on Monday morning for the 1.7-mile (2.7-kilometer) trip to the ELA-3 launch zone. A specially-designed 540-horsepower Titan tug pulled the Ariane 5 and its mobile launch table along rail tracks laid between the facilities at the sprawling base carved from the edge of the Amazon jungle.
Final countdown operations are schedule to commence early Tuesday with filling of the Ariane 5's first stage with super-cold liquid hydrogen and liquid oxygen propellants.
It will be the 11th and final Arianespace launch of the year.
The rocket flying Tuesday is known as the Ariane 5 ES version of Europe's workhorse launcher, with an upper stage powered by an Aestus engine designed to ignite multiple times in space. The reignitable powerplant burns a mixture of hydrazine and nitrogen tetroxide propellants designed for long-term storage, while the Ariane 5's more commonly-used cryogenic upper stage is capable of only one start in flight.
Two burns are needed on Tuesday's mission to place the four Galileo satellites, built by OHB in Germany with British-supplied navigation payloads from SSTL, into a circular orbit more than 14,000 miles up.
The Ariane 5 rocket will pivot northeast from French Guiana and shed its twin solid rocket boosters around two-and-a-half minutes later. The Aestus second stage engine will fire around nine minutes into the mission to send the Galileo satellites into an egg-shaped transfer orbit.
Once the engine shuts down, the rocket will coast more than three hours until 2204 GMT (5:04 p.m. EST), when the Aestus will restart for a six-minute burn to circularize the Ariane 5's orbit for deployment of the four Galileo spacecraft in pairs at around 2212 GMT (5:12 p.m. EST) and 2232 GMT (5:32 p.m. EST).
The 1,576-pound (715-kilogram) spacecraft are Galileo satellites Nos. 19, 20, 21 and 22 since operational members of the European Commission-managed network began launching in October 2011.
At least 24 satellites spread among three orbital planes, or pathways, are needed for uninterrupted global service. Four more Galileo craft are scheduled for launch on another Ariane 5 rocket in July 2018, followed by additional replacements and spares beginning in 2020.
Photos of the Ariane 5's rollout to its launch pad are posted below.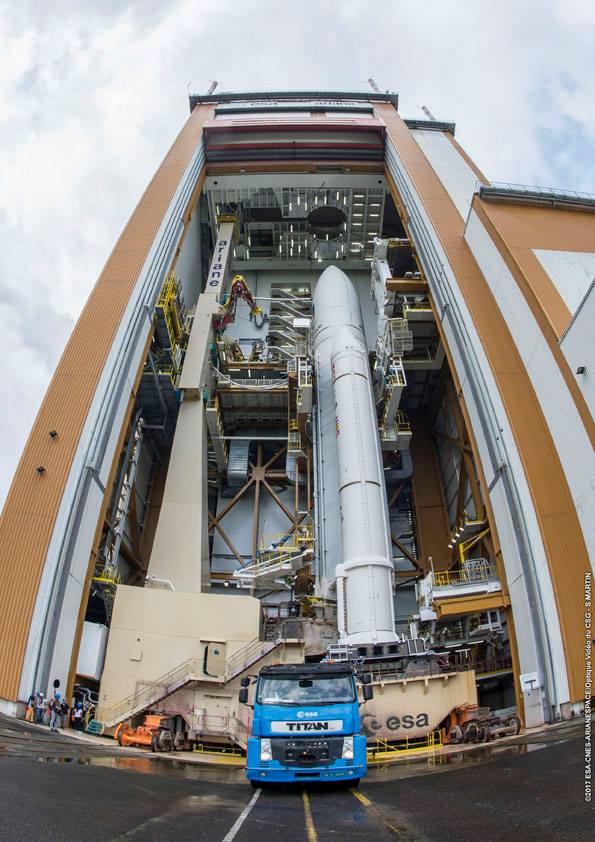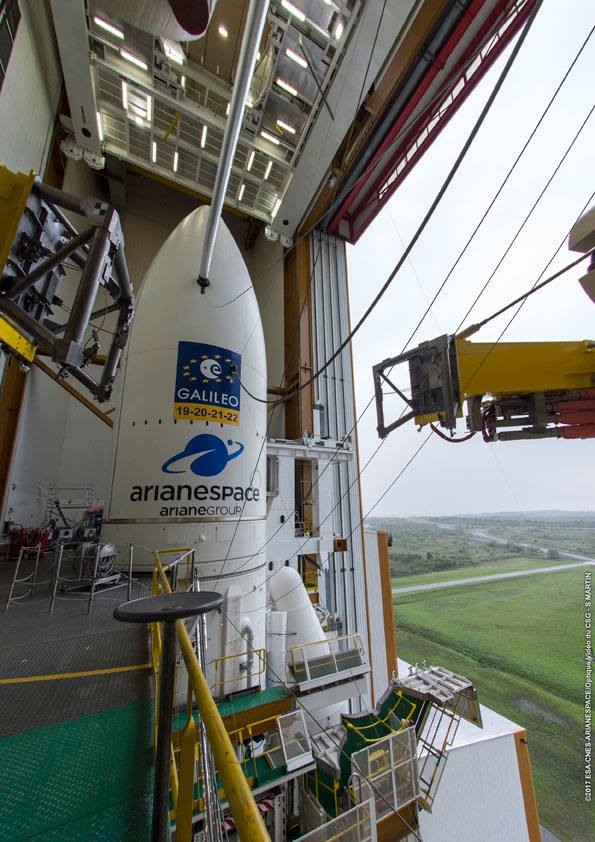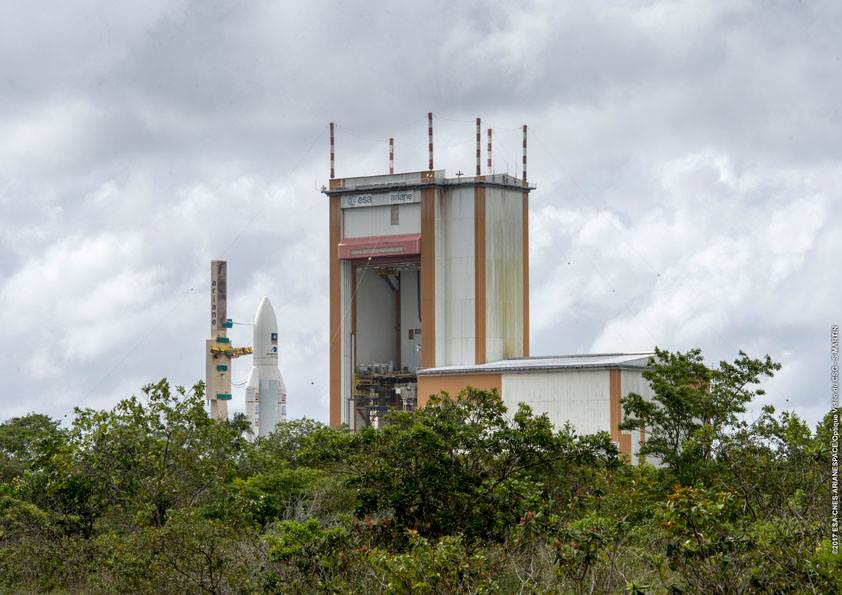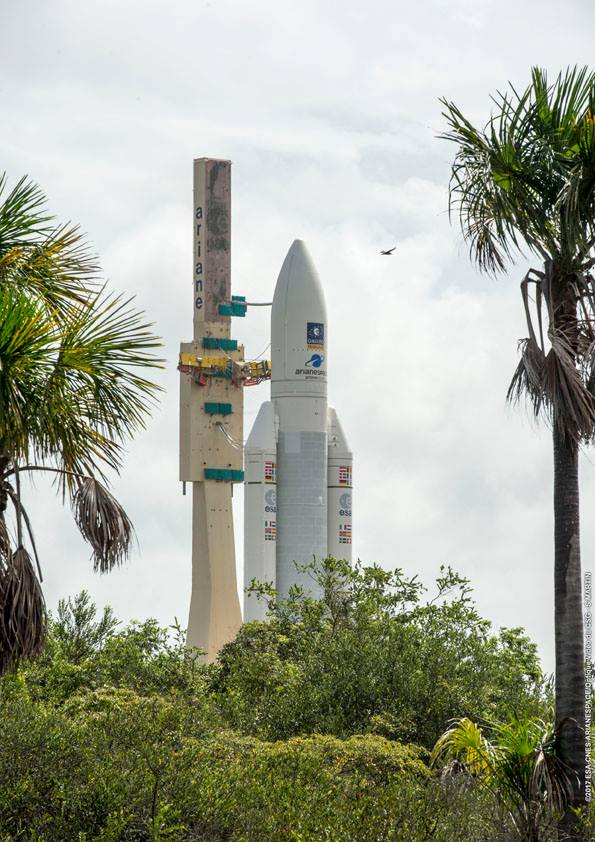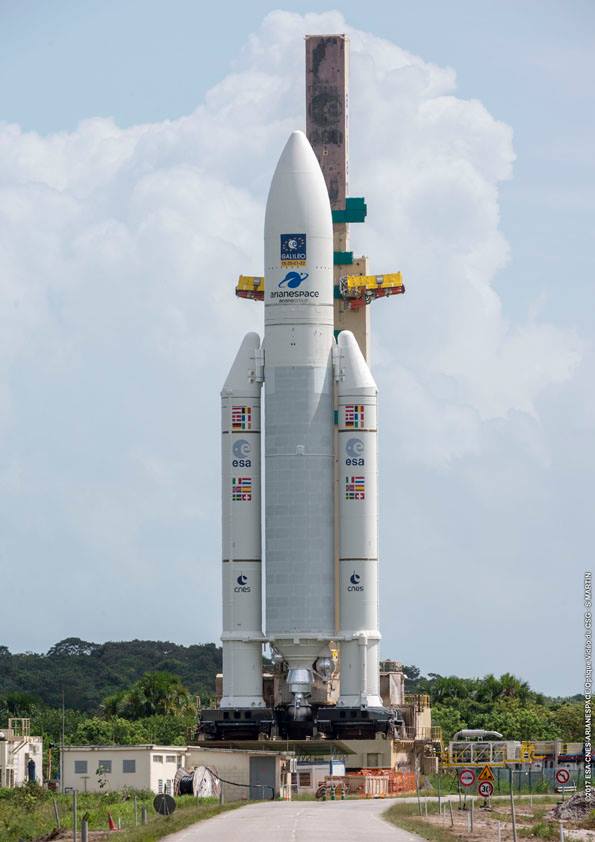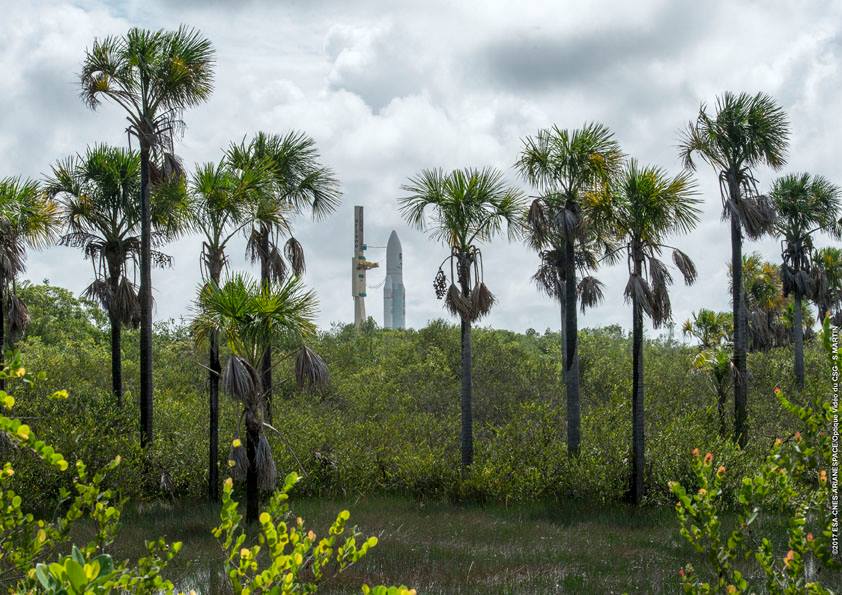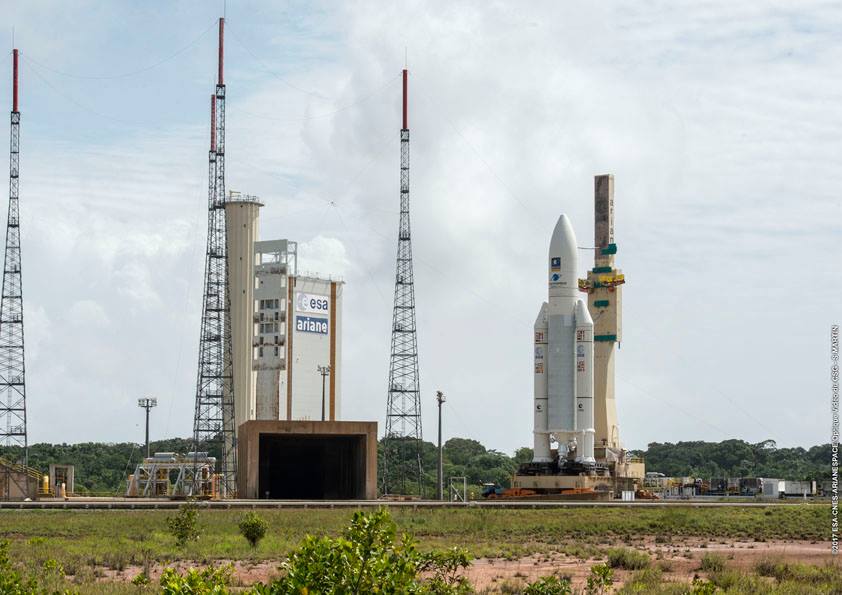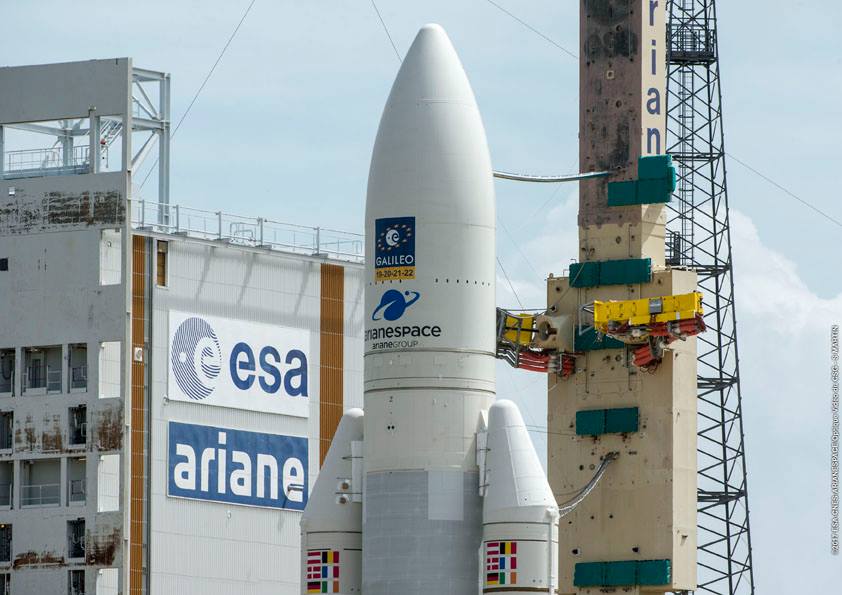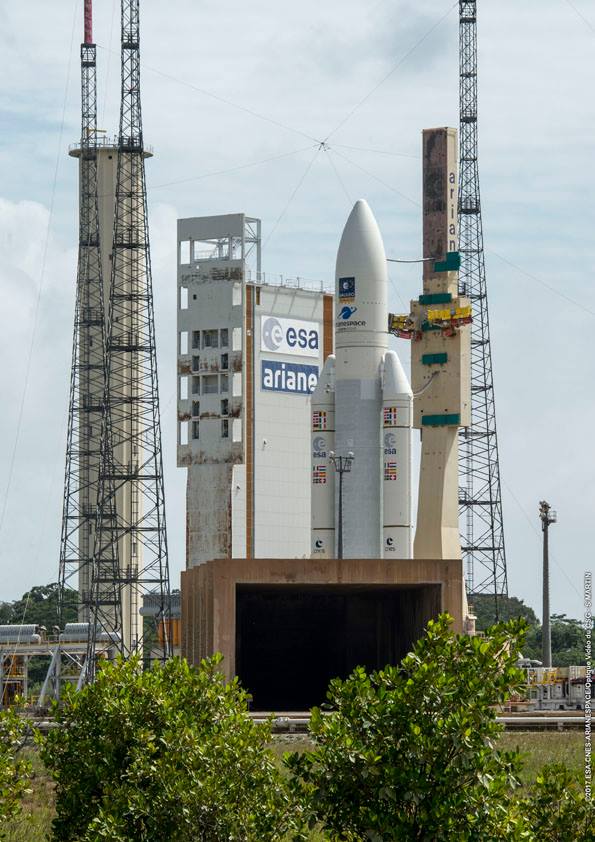 Email the author.
Follow Stephen Clark on Twitter: @StephenClark1.