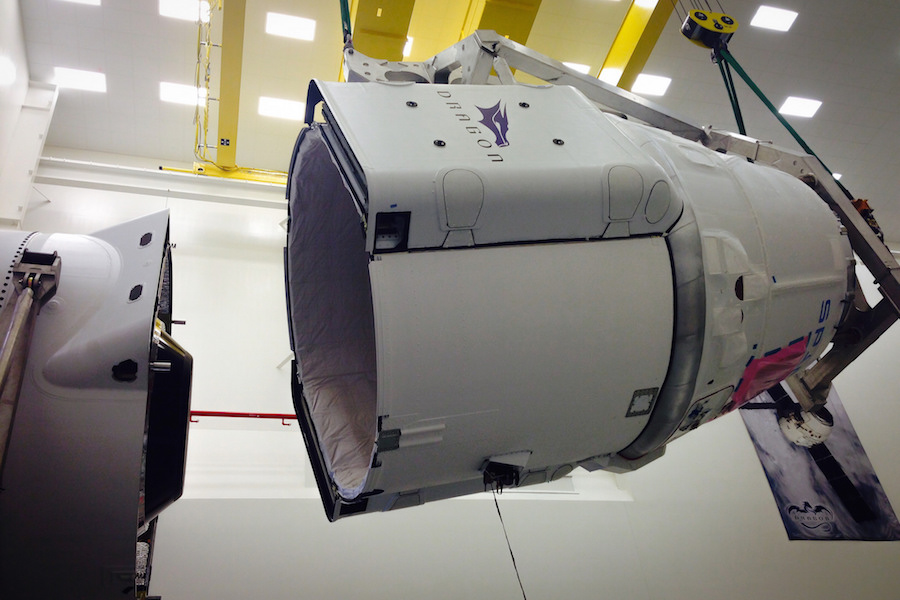 In a reshuffling of SpaceX's launch schedule, a Falcon 9 rocket is set for liftoff no earlier than Dec. 8 on a mission to deliver several tons of supplies and experiments to the International Space Station and return to service a Cape Canaveral launch pad damaged in a catastrophic rocket explosion last year.
SpaceX will defer the deployment of a mysterious U.S. government payload named Zuma later in the company's jam-packed manifest after managers postponed the launch from Nov. 15 to resolve concerns raised during testing of a payload shroud for another mission.
Assuming the upcoming cargo launch remains set for Dec. 8, liftoff would occur at approximately 1:20 p.m. EST (1820 GMT), roughly the moment the space station's orbital path is positioned over Cape Canaveral. The Dragon capsule will reach the space station two days later.
The launch was scheduled for Dec. 4, but two sources confirmed Monday that the start of the mission has been pushed back at least four days for undisclosed reasons.
The cargo capsule will ferry food, clothes, provisions and experiments to the space station's six-person crew inside its pressurized cabin. Two NASA-sponsored instruments stowed inside Dragon's rear external cargo bay will be attached to fixtures outside the space station to study the amount of space junk in low Earth orbit and measure how much solar energy is driving Earth's changing climate.
The resupply flight will use a previously-flown Dragon spacecraft that carried supplies to the space station on SpaceX's sixth commercial cargo mission in April 2015, then returned to Earth with a parachute-assisted splashdown a month later. The upcoming cargo mission — SpaceX's 13th operational resupply launch — is expected to fly on a Falcon 9 rocket powered by a reused first stage, but a NASA spokesperson Monday said he could not confirm whether a final decision has been made.
The mission will take off from launch pad 40 at Cape Canaveral Air Force Station, a facility knocked offline in September 2016 when a Falcon 9 rocket exploded during a pre-launch countdown rehearsal. The failure destroyed an Israeli-owned communications satellite awaiting launch, and significantly damaged SpaceX's launch infrastructure at pad 40.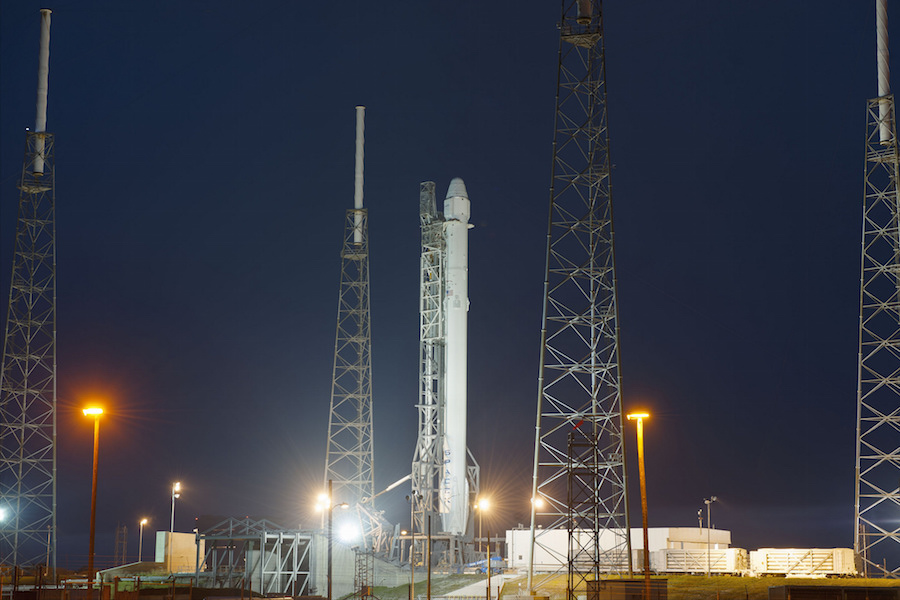 All of SpaceX's launches from Florida since then have lifted off from pad 39A at neighboring Kennedy Space Center, while crews at pad 40 cleaned up debris and rebuilt the seaside complex. SpaceX's hangar at pad 40 survived unscathed, but construction workers fabricated a new strongback erector and umbilical structure to replace the one mangled in last year's mishap, among other repair tasks.
But activity at pad 39A is now turning toward preparations for the inaugural launch of SpaceX's Falcon Heavy rocket, a massive new launcher made of three Falcon 9 rocket first stages connected together to generate more than 5 million pounds of thrust at liftoff with 27 Merlin main engines.
SpaceX planned to launch the Zuma mission from pad 39A earlier this month, but the company said it grounded the rocket while engineers examined results from a recent payload fairing test for another customer. The payload fairing is an aerodynamic shroud that fits around satellites mounted on top of the Falcon 9, and it is designed to split open in a clamshell-like fashion several minutes after liftoff, once the rocket climbs into the rarefied layers of the upper atmosphere.
Technicians at pad 39A have removed the Falcon 9 rocket that was set to loft the U.S. government's Zuma payload from its transporter. Passersby spotted pad 39A's rocket transporter — used to move rockets from SpaceX's hangar to the launch mount — at the historic launch facility last week without a launcher on-board.
A new launch date for the Zuma mission has not been announced.
The resupply launch planned from pad 40 next month can go forward because it does not use a payload fairing.
All three first stage cores slated to launch on the Falcon Heavy's debut mission are inside the hangar at pad 39A, and SpaceX officials say the huge new vehicle — which will become the world's most powerful present-day rocket — could take off on its first test flight before the end of December.
That assumes pre-launch testing, including a first-of-its-kind 27-engine hold-down firing, all goes according to plan.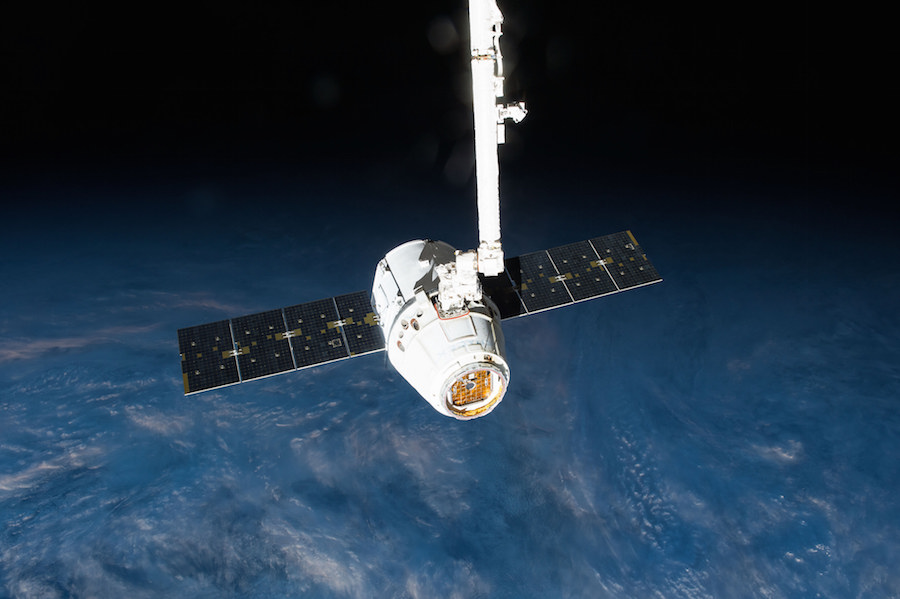 SpaceX teams at Vandenberg Air Force Base in California are readying another Falcon 9 rocket for launch Dec. 22 with the next batch of 10 voice and data relay satellites for Iridium's modernized communications network. Iridium announced in October it will fly with a reused Falcon 9 first stage.
The SES 16/GovSat 1 communications satellite for LuxGovSat, a joint venture between SES and the government of Luxembourg, is scheduled to launch on a Falcon 9 rocket from Cape Canaveral in mid-January. The SES 16/GovSat 1 satellite will provide secure military X-band and Ka-band communications links, helping support Luxembourg's NATO obligations.
Where Zuma will fall in the launch manifest remains unclear.
Officials from Iridium and SES told Spaceflight Now in the last few days that their launches remain on schedule, and said they had no knowledge of the payload fairing worry that SpaceX said halted Zuma's launch campaign.
Email the author.
Follow Stephen Clark on Twitter: @StephenClark1.