Japan's Kounotori 6 cargo carrier will get a boost from a powerful H-2B rocket to send the supply ship and its 4.5 tons of provisions and experiments on a four-day pursuit of the International Space Station.
The sixth H-2 Transfer Vehicle is set for liftoff at 1326 GMT (8:26 a.m. EST; 10:26 p.m. Japan Standard Time) Friday in an instantaneous launch opportunity to catch up with the space station.
The two-stage, 186-foot-tall (56-meter) H-2B rocket is Japan's most capable launcher. It is an upgrade from the Japanese H-2A rocket.
The H-2B features two LE-7A first stage engines instead of one, four solid rocket boosters instead of the two normally aboard H-2A missions, and a first stage with a diameter of nearly 17.1 feet (5.2 meters), an increase from the 13.1-foot-wide (4-meter) core of the H-2A rocket. The H-2B's first stage is also more than 3 feet — about 1 meter — longer than the H-2A's first stage.
That allows the H-2B rocket to carry 1.7 times the liquid hydrogen and liquid oxygen propellants that can be flown on the H-2A, effectively doubling the heavier launcher's lift capacity.
After liftoff, the H-2B will turn southeast over the Pacific Ocean, aligning with the International Space Station's flight path. It will take about 15 minutes for the rocket to deliver the Kounotori 6 spacecraft to an initial orbit, kicking off its chase of the research complex.
Data source: JAXA
T-00:00: Liftoff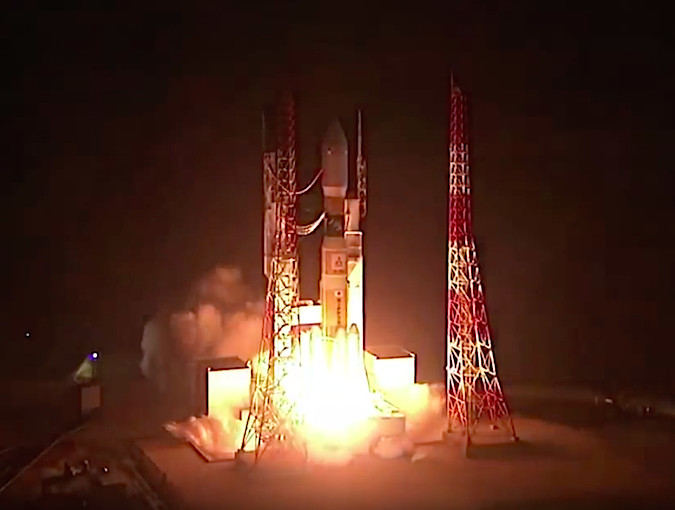 T+01:54: SRB-A Burnout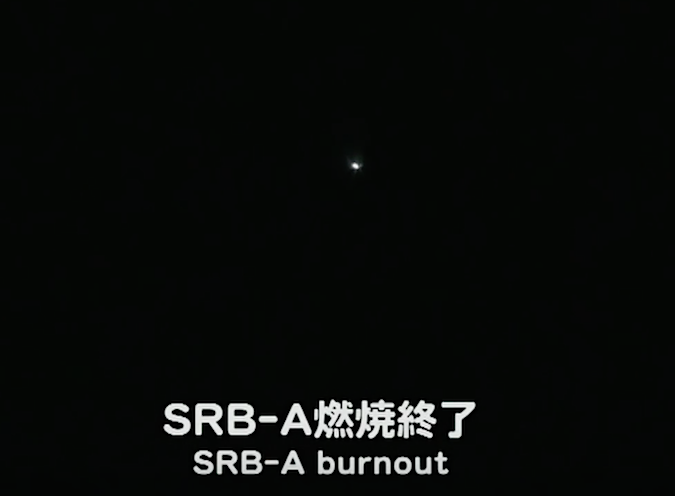 T+02:07: SRB-A Jettison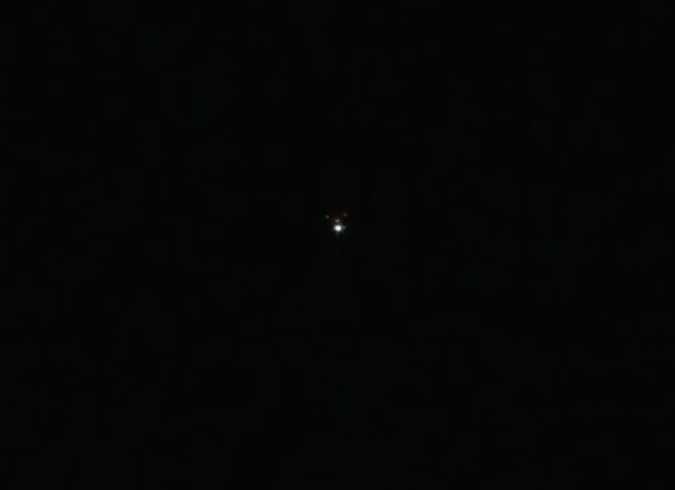 T+03:40: Fairing Separation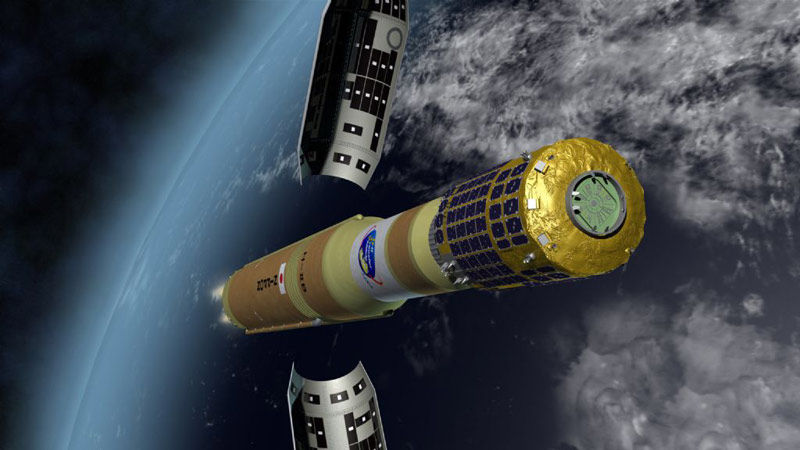 T+05:47: Main Engine Cutoff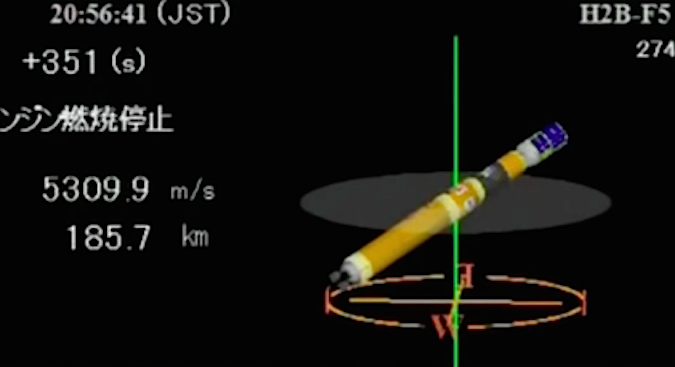 T+05:54: Stage Separation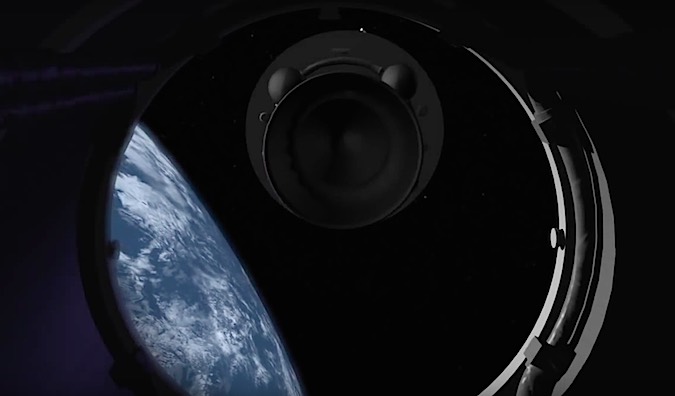 T+06:01: Second Stage Ignition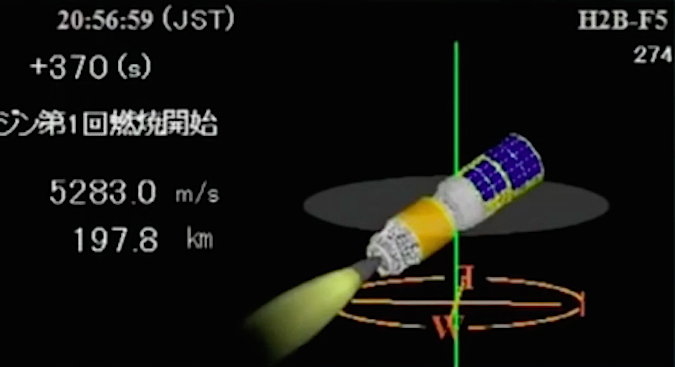 T+14:20: Second Stage Cutoff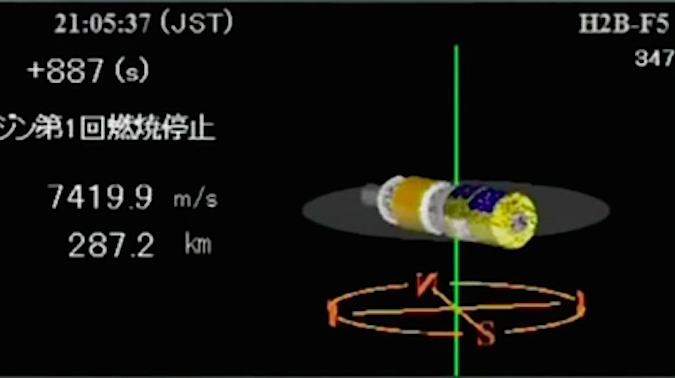 T+15:11: HTV-6 Separation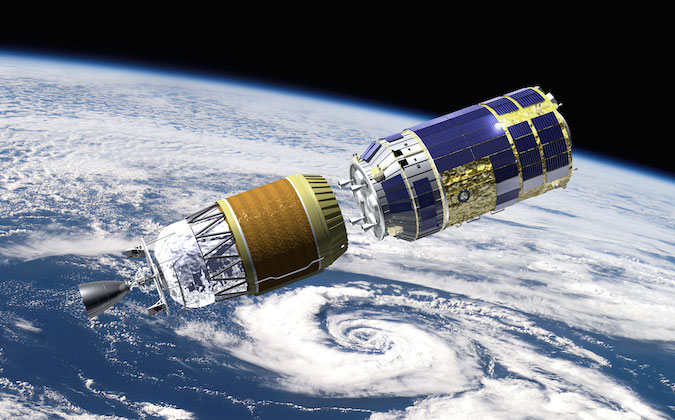 Email the author.
Follow Stephen Clark on Twitter: @StephenClark1.