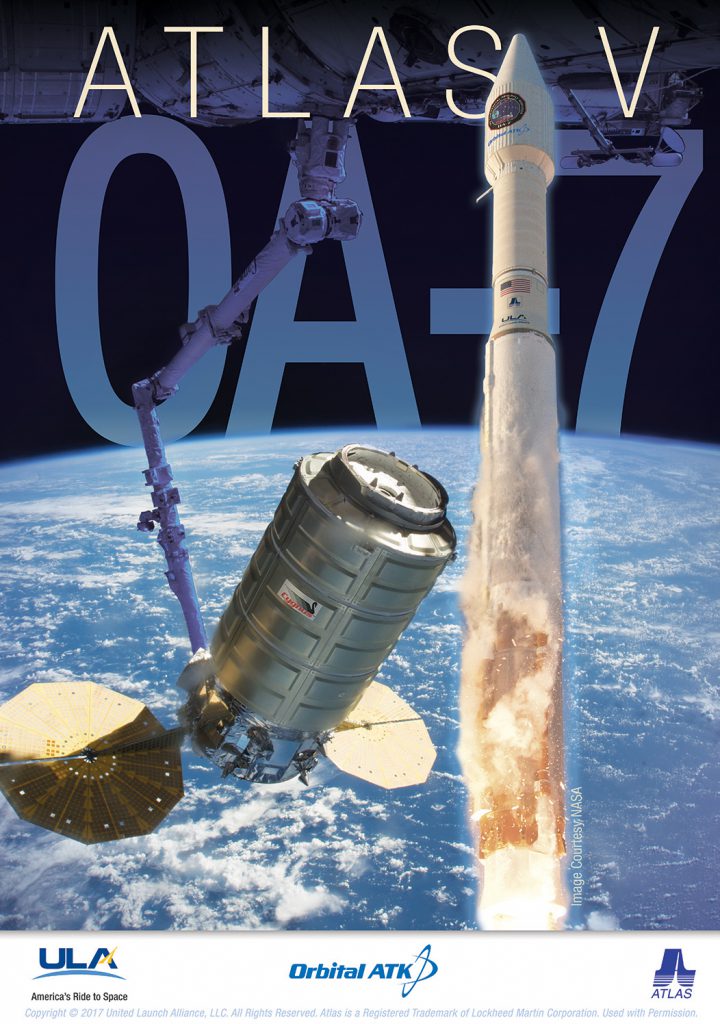 CAPE CANAVERAL — An Atlas 5 booster core and Centaur upper stage have been stacked to launch another commercial freighter with supplies and scientific research gear to the International Space Station next month.
The United Launch Alliance rocket is scheduled to fly March 19 to deploy Orbital ATK's seventh Cygnus ship for NASA's privatized cargo-delivery program.
It'll be the third time an Atlas 5 has launched a Cygnus carrying its maximum load of cargo amounting to about 7,700 pounds.
Preparations at Cape Canaveral's Vertical Integration Facility began yesterday when the first stage was erected aboard the mobile launch platform. The pre-stacked interstage, Centaur and boattail assembly was hoisted into place this morning to complete the basic buildup of the Atlas 5.
The rocket will be powered on and fully tested in the next two weeks to verify all systems are functioning properly. The encapsulated Cygnus will be delivered to the assembly building and attached in early March.
The 194-foot-tall rocket will be rolled out to the Complex 41 launch pad on March 17.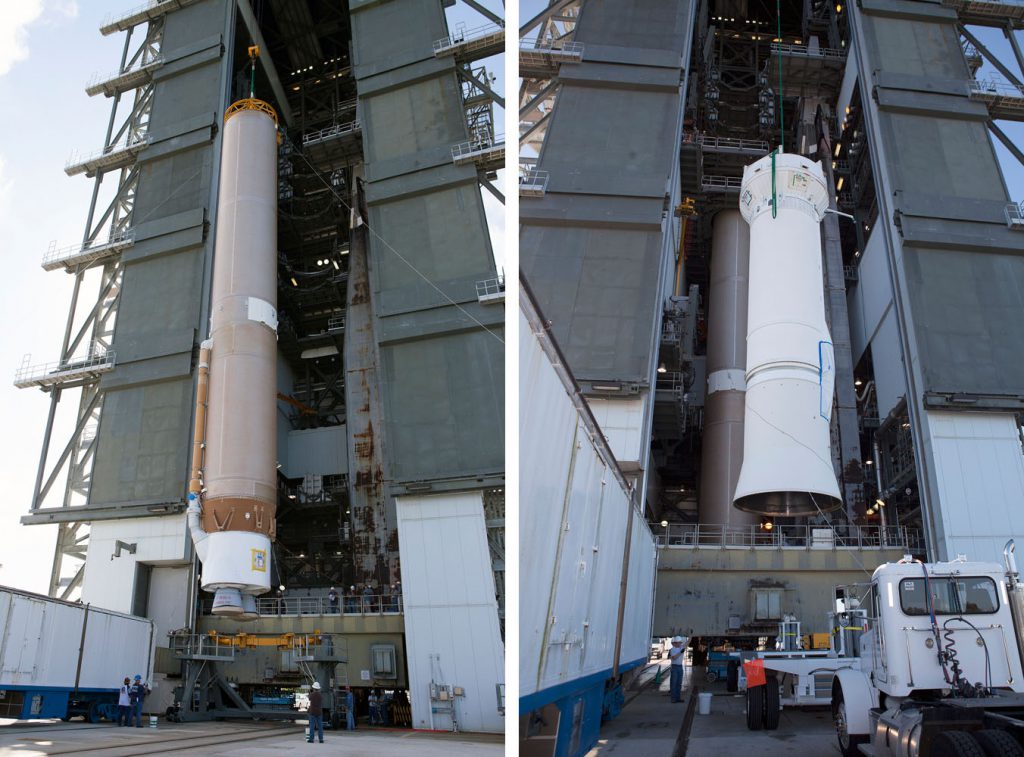 The Cygnus was loaded with its initial complement of cargo over the last 10 days at Kennedy Space Center's Space Station Processing Facility. The cylindrical module's hatch was then closed before the vessel was turned vertically and mated to its propulsion tug on Valentine's Day.
Next, the craft will be fueled at the nearby Payload Hazardous Servicing Facility and the hatchway reopened to allow the insertion of late-load cargo.
The spacecraft will weigh nearly 16,000 pounds at launch.
Cygnus will be the third resupply ship scheduled to visit the station in a one-month period, a flurry of flights by its commercial counterpart SpaceX, a Russian Progress craft and then the Cygnus.
The Atlas 5's launch on March 19 is targeted for 10:56 p.m. EDT (0256 GMT), the opening of a half-hour available window.
Known as Orbital ATK's OA-7 mission, the Cygnus is scheduled to make a March 23 rendezvous with the International Space Station and be grabbed by the 58-foot-long Canadarm2. It will be attached to the station's Unity module for a 90-day stay.
See earlier OA-7 Cygnus coverage.
Our Atlas archive.