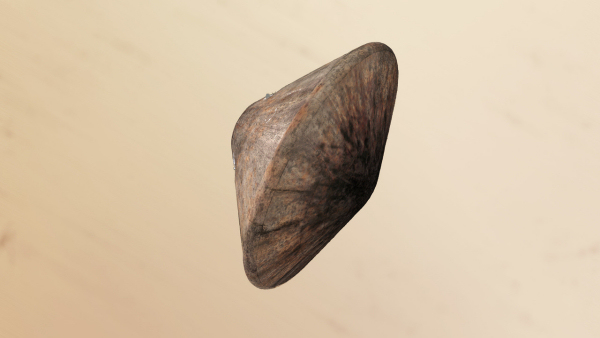 One second of faulty data led to the destruction of a European spacecraft on final descent to Mars last month, officials said Wednesday.
An unexplained error in the Schiaparelli lander's Inertial Measurement Unit, or IMU, fed incorrect data into the craft's navigation computer, causing the probe to think it was already on the surface when it was actually still several miles above the planet, the European Space Agency said.
The IMU measured the rotation rate of the saucer-shaped lander during its descent, but engineers said the system became saturated — indicating maximum measurement — soon after Schiaparelli deployed its supersonic parachute and released the lower half of its heat shield as intended.
The erroneous saturation measurement lasted about one second, ESA said in a statement, and the flawed data caused Schiaparelli's guidance system to believe the spacecraft was below ground level. Sensing the probe was already landed, the computer prematurely cut Schiaparelli's parachute and backshell free, and the lander briefly ignited its braking rockets for a few seconds before initiating a post-landing command sequence as if the craft had already touched down on Mars.
Schiaparelli was still about 12,000 feet (3,700 meters) above Mars when it began its free fall, ESA said, and the lander's nine thrusters were supposed to fire for around 30 seconds.
Engineers analyzing telemetry recorded during the Oct. 19 descent have reproduced the events in computer simulations, ESA said.
Schiaparelli was aiming for ESA's first successful landing on Mars. The demonstrator was expected to pave the way for a Mars lander and rover set for launch in July 2020, and officials said lessons learned from last month's attempt will still make the follow-up mission possible.
The joint European-Russian ExoMars program includes two missions.
The first launch dispatched the European-built Trace Gas Orbiter and Schiaparelli lander — both manufactured by an industrial team led by Thales Alenia Space — to the red planet in March, for an arrival last month, and the second launch in 2020 will include a descent stage and fixed landing platform primarily provided by Russia, and a European-made rover to search for signs of life.
David Parker, ESA's director of human spaceflight and robotic exploration, cautioned the result of the Schiaparelli investigation is "still a very preliminary conclusion." ESA has set up an independent inquiry board to study the failed landing, with a final report due in early 2017, he said.
"But we will have learned much from Schiaparelli that will directly contribute to the second ExoMars mission being developed with our international partners for launch in 2020," Parker said in a statement.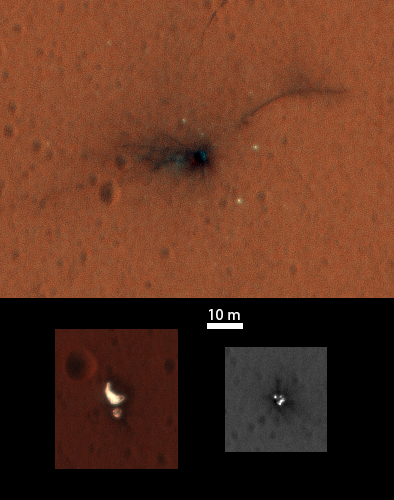 ESA officials touted Schiaparelli's performance up until the fatal IMU error. A downward-facing Doppler radar altimeter functioned as expected and supplied accurate altitude information to the lander's computer, the agency said.
European engineers will provide a near-copy of the Doppler radar design for the ExoMars 2020 descent module, which will be assembled in Russia but will carry some ESA-provided components in its guidance system.
Officials estimate Schiaparelli hit the ground at nearly 200 mph (300 kilometers per hour), leaving a crater identified in images from NASA's Mars Reconnaissance Orbiter. The lander may have exploded at impact because its fuel tanks were still mostly full.
Schiaparelli was heading for a landing in Meridiani Planum, a broad plain near the Martian equator. The battery-powered probe was designed to last at least four days on the surface, and perhaps more than a week, returning weather observations.
But the lander's primary purpose was as an engineering testbed, and ESA officials believe they can harvest enough lessons from Schiaparelli to keep the 2020 mission on track.
While the Oct. 19 landing attempt marked a major technical hurdle for the 2020 mission, a budgetary checkpoint is due next week when ESA member states convene in Lucerne, Switzerland.
The meeting of European government ministers will decide the future of major ESA programs, including ExoMars, which faces a funding shortfall to keep the next mission on track for 2020, a launch that had been set for 2018 until officials announced a delay earlier this year.
ESA plans to ask its member states for up to $320 million (about 300 million euros) to cover the budget gap and complete development of European parts of the 2020 mission, such as the rover and a cruise stage to shepherd the lander from Earth to Mars following its liftoff on a Russian Proton booster.
ExoMars' top European financial contributor, Italy, appears ready to press on with the 2020 mission.
"ExoMars is extremely important for European science and exploration," said Roberto Battiston, president of Italy's ASI space agency, in a statement. "Together with all the participating states in the program, we will work towards the successful completion of the second ExoMars mission. ESA and ASI's strong partnership will continue to be instrumental in this valuable and exciting European mission."
Meanwhile, the ExoMars Trace Gas Orbiter which successfully entered orbit around Mars as Schiaparelli entered the Martian atmosphere is working smoothly.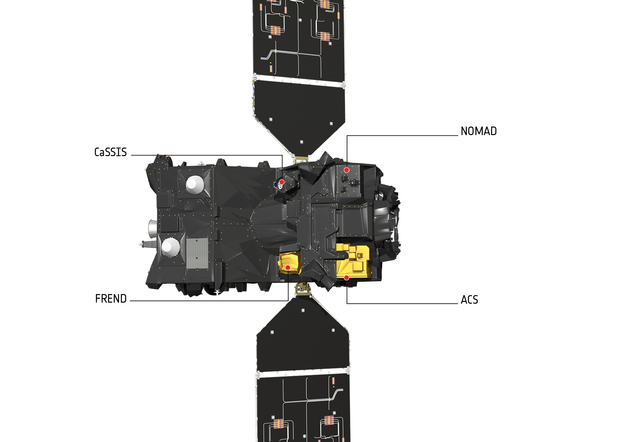 The orbiter's main missions are to detect trace levels of methane that scientists suspect is regularly pumped into the atmosphere, but experts are not sure what produces the gas. Scientists believe the methane must come from microbial life, or an undetected form of ongoing geologic activity, and the newly-arrived satellite could go far in settling the question.
The spacecraft will also map Martian landscapes with an on-board camera, look for water hidden just below the planet's surface, and relay science data and commands between Earth and the ExoMars rover, along with supporting communications with NASA's rovers.
The orbiter's science instruments are conducting their first observations at Mars this week, and the craft's relay radio already proved its functionality by recording telemetry from Schiaparelli during its descent.
The Trace Gas Orbiter is currently in a highly elliptical orbit around Mars, with a low point between 143 miles (230 kilometers) and 193 miles (310 kilometers), and a high point reaching up to 61,000 miles (98,000 kilometers). With those parameters, it takes the orbiter 4.2 days to complete on lap around Mars.
Early next year, ground controllers will guide the orbiter on a series of dips into the rarefied upper atmosphere of Mars, using tiny levels of aerodynamic drag to tug the spacecraft into a circular orbit with an altitude of around 250 miles (400 kilometers).
Those aerobreaking maneuvers will take about a year, and the Trace Gas Orbiter should be ready to start its five-year operational mission by March 2018, ESA said.
Email the author.
Follow Stephen Clark on Twitter: @StephenClark1.