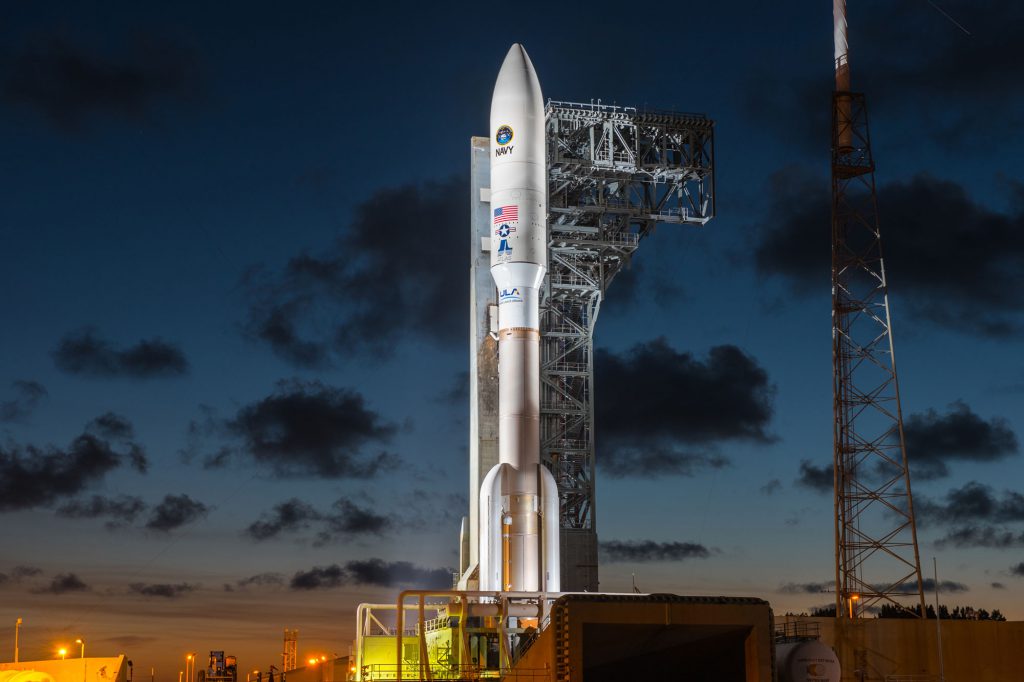 CAPE CANAVERAL — Near-perfect weather for launching a rocket into space is expected at Cape Canaveral on Saturday when an Atlas 5 rocket is scheduled to fly.
The United Launch Alliance booster will carry the GOES-R weather satellite into orbit for NASA and NOAA, advancing the quality and timeliness of observations and forecasts across the United States.
Liftoff is scheduled for 5:42 p.m. EST (2242 GMT), mere minutes after sundown. The day's available launch opportunity extends for 60 minutes.
The Air Force's 45th Weather Squadron at the Cape predicts an 80 percent chance of acceptable launch conditions. The only area of concern for launch will be cumulus clouds.
The flight will originate from Complex 41, and the rocket will be rolled from its assembly building to the pad on Friday morning.
The specifics for the launch window include scattered low- and high-level clouds, good visibility, winds from the north at 10 to 15 knots, a relative humidity of 75 percent and a temperature of 74 degrees F.
"High pressure builds into Central Florida behind Monday's cold frontal passage with favorable weather expected into launch day," Air Force meteorologists said today.
"On launch day, high pressure persists over Central Florida as the next relatively dry cold front pushes into the Florida panhandle Saturday afternoon. Weather remains favorable during the count and window with a small isolated shower threat."
If the launch slips to 24 hours for some reason, the one-hour window on Sunday opens at 4:42 p.m. EST (2142 GMT) with an 80 percent chance of acceptable weather.
"In the event of a 24-hour delay, the aforementioned cold front pushes into Central Florida with limited moisture, a strengthening pressure gradient, and a slight increase in the isolated shower potential. The primary concerns for a 24-hour delay are cumulus clouds and ground winds," forecasters report.
GOES-R will operate in geostationary orbit to obtain more data with higher resolution at quicker speeds than any previous U.S. weather satellite. In addition to the imagery, the spacecraft features the first-of-its-kind lightning mapper and a collection of solar storm instruments to monitor the sun.
The Flight Readiness Review was held at Kennedy Space Center this morning, and senior NASA and contractor managers voted unanimously to proceed with processing toward the targeted Saturday launch.
See earlier GOES-R coverage.
Our Atlas archive.