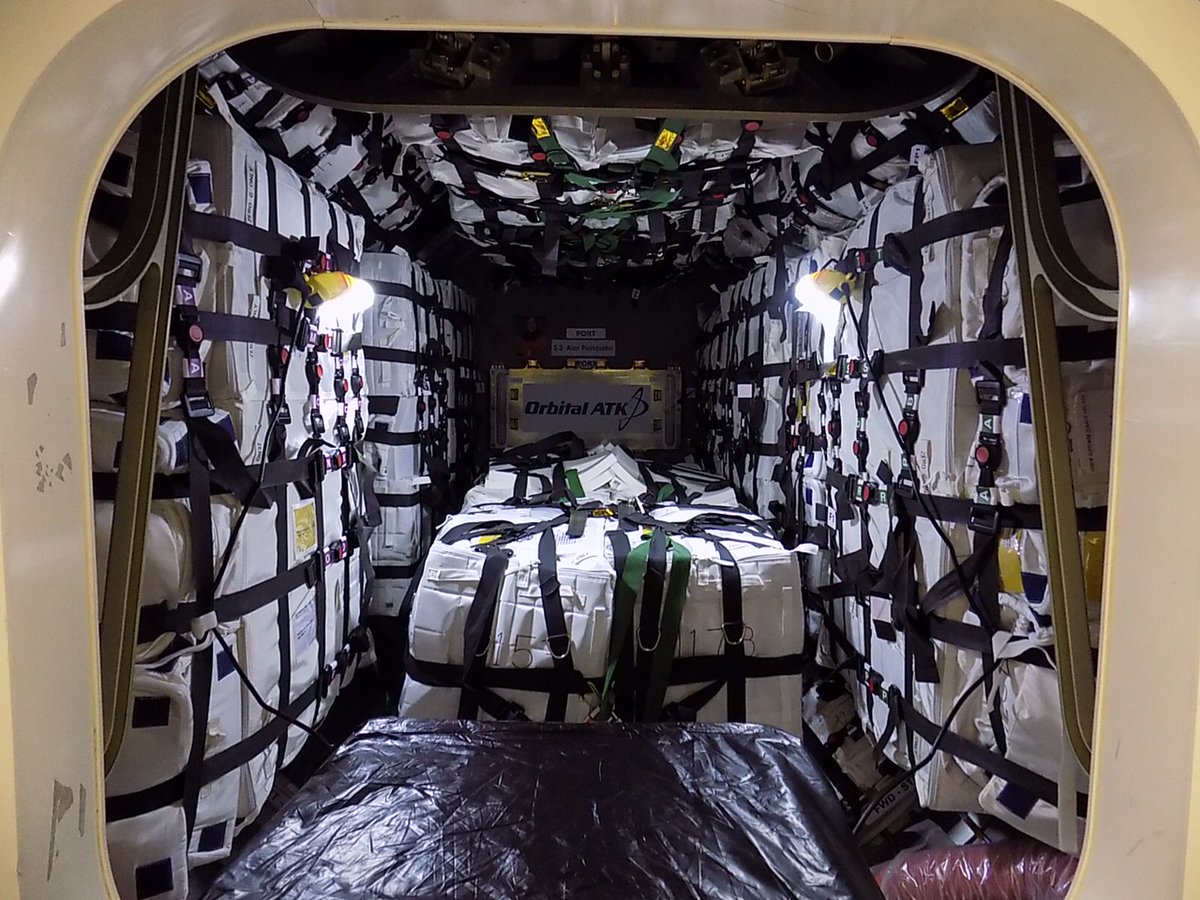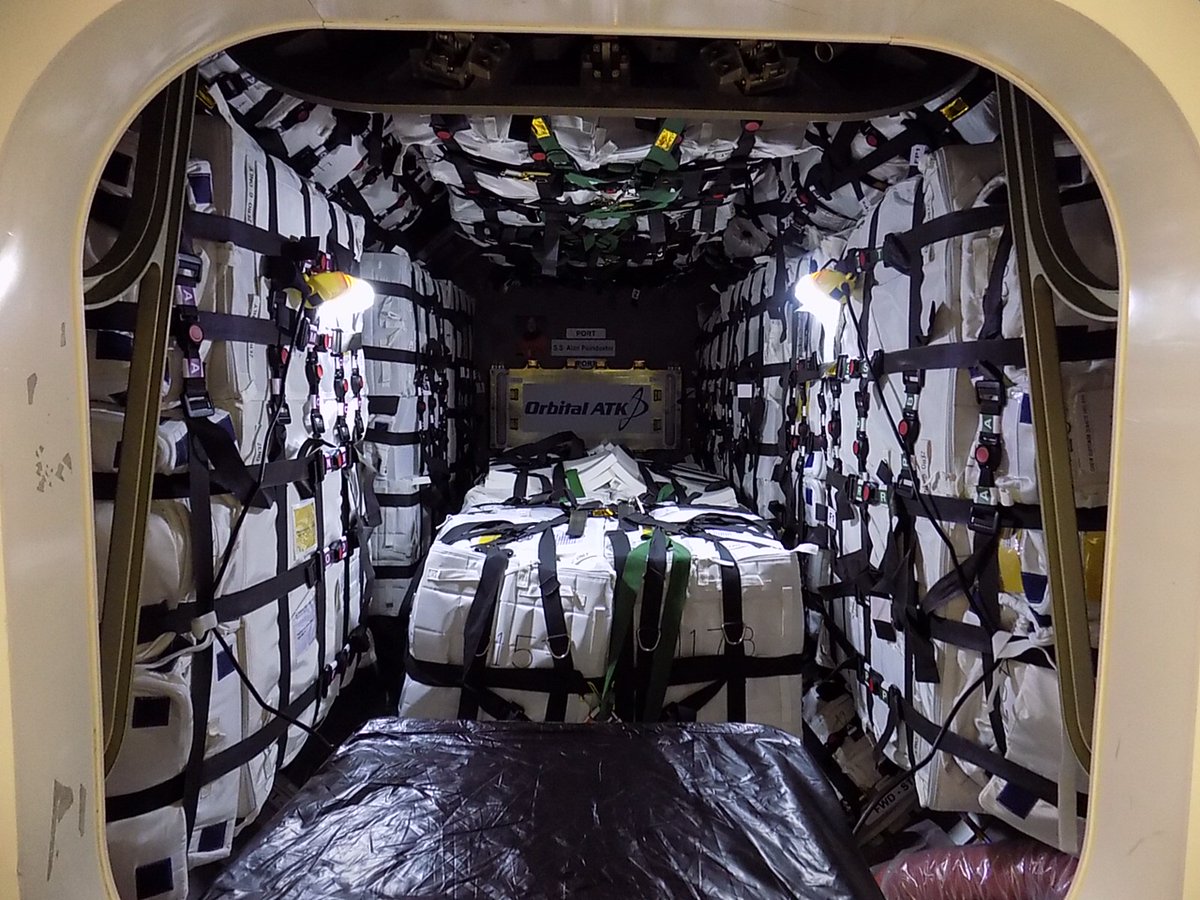 The sixth commercial cargo delivery by Orbital ATK's Cygnus spacecraft, and the first using an Antares rocket since a launch failure in 2014, will carry more than 5,000 pounds of equipment to the International Space Station.
The spacecraft is named the S.S. Alan Poindexter in honor of the former U.S. Navy test pilot and space shuttle commander who died in a boating accident in July 2012.
NASA has provided a breakdown of the cargo manifest listed below.
Total Cargo: 4,870 pounds (2,209 kilograms)

Science Investigations: 1,097.9 pounds (498 kilograms)
Crew Supplies: 1,289.7 pounds (585 kilograms)
Vehicle Hardware: 2,255.3 pounds (1,023 kilograms)
Spacewalk Equipment: 11 pounds (5 kilograms)
Computer Resources: 123.5 pounds (56 kilograms)
Russian Hardware: 92.6 pounds (42 kilograms)
Total Cargo With Packaging: 5,163.2 pounds (2,342 kilograms)
Unpressurized Cargo (CubeSats and Deployer): 183 pounds (83 kilograms)
Email the author.
Follow Stephen Clark on Twitter: @StephenClark1.