At NASA's Kennedy Space Center, workers have finished the pre-launch assembly and fueling of OSIRIS-REx for the asteroid sample return spacecraft for liftoff Sept. 8.
The probe will launch atop a United Launch Alliance Atlas 5 rocket en route to Asteroid Bennu to capture a specimen for return to Earth.
Inside the Payload Hazardous Servicing Facility, the two power-producing solar arrays were attached to the spacecraft's body on Aug. 2. Once deployed in space, the wings will measure 20.25 feet tip-to-tip to generate electricity to power the mission.
This week, the Atlas-Centaur launch vehicle was stacked in the nearby Vertical Integration Facility at Complex 41. And OSIRIS-REx was loaded with 2,700 pounds of propellant that will be used to maneuver the spacecraft into orbit around Bennu and boost the craft back to Earth.
Photo credit: NASA/Ben Smegelsky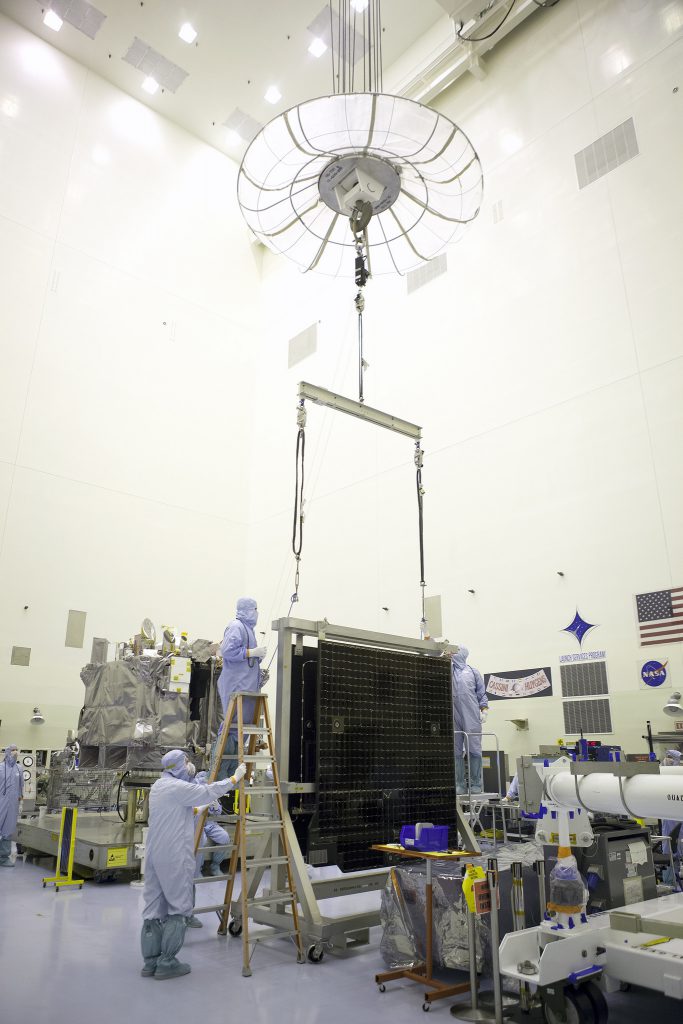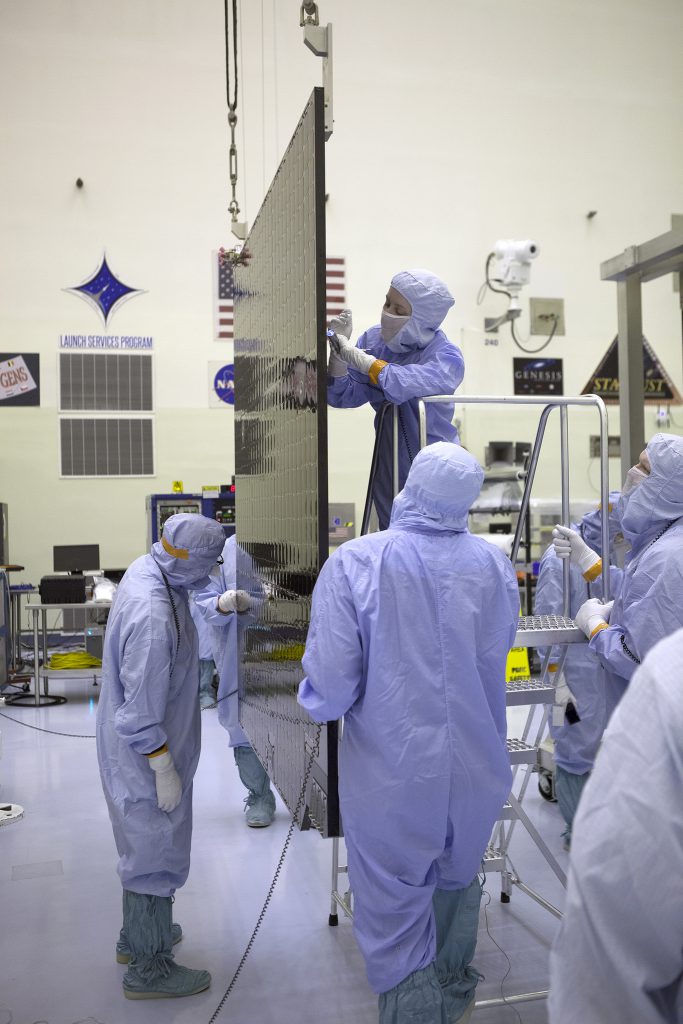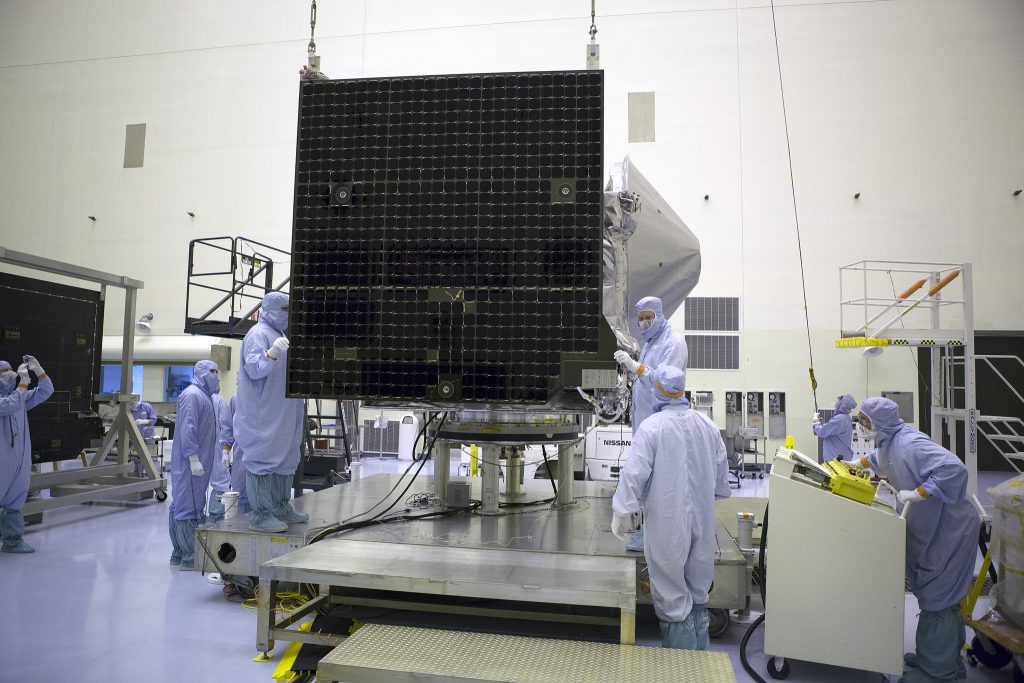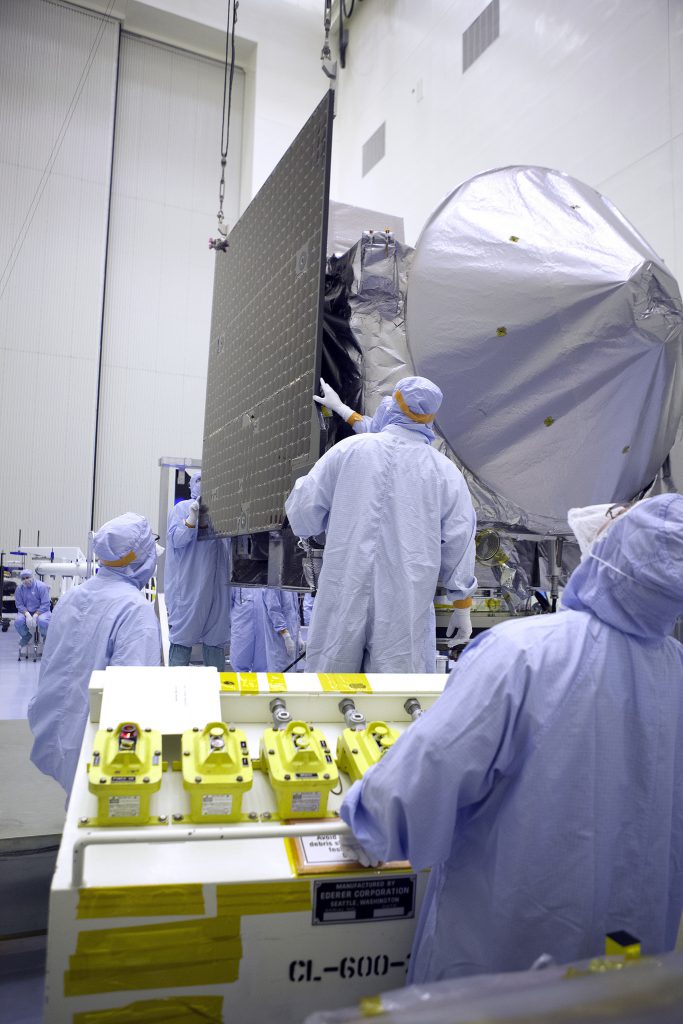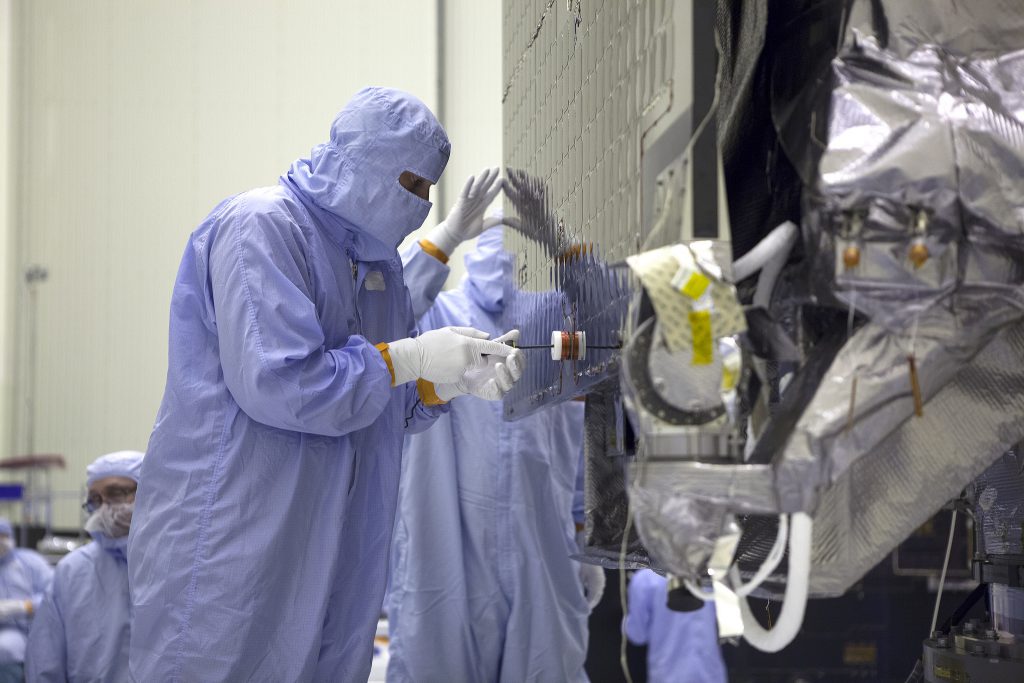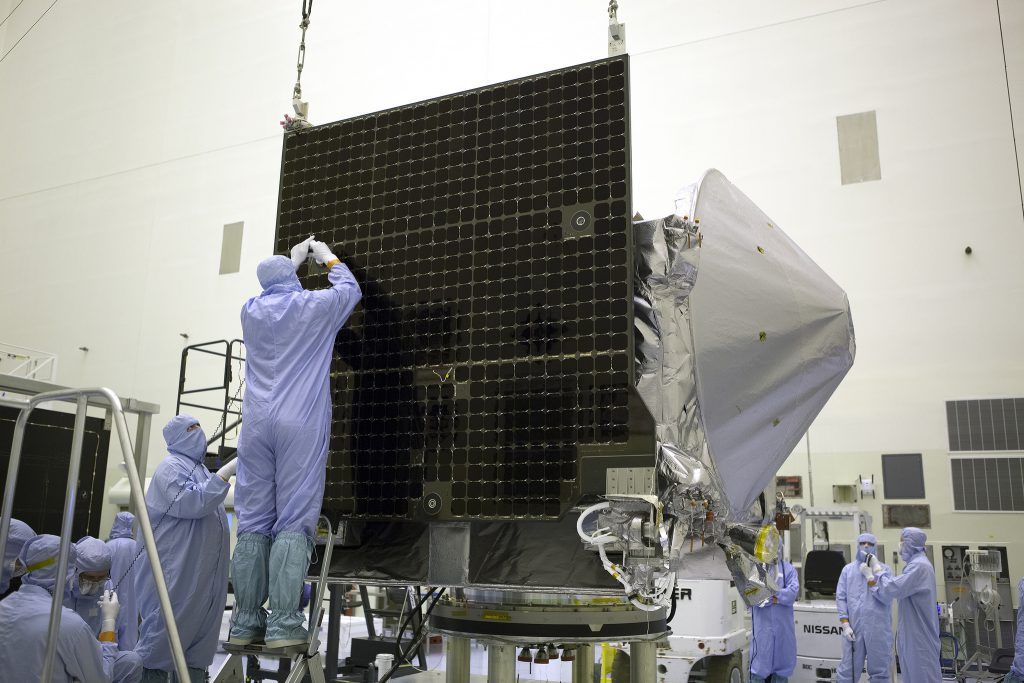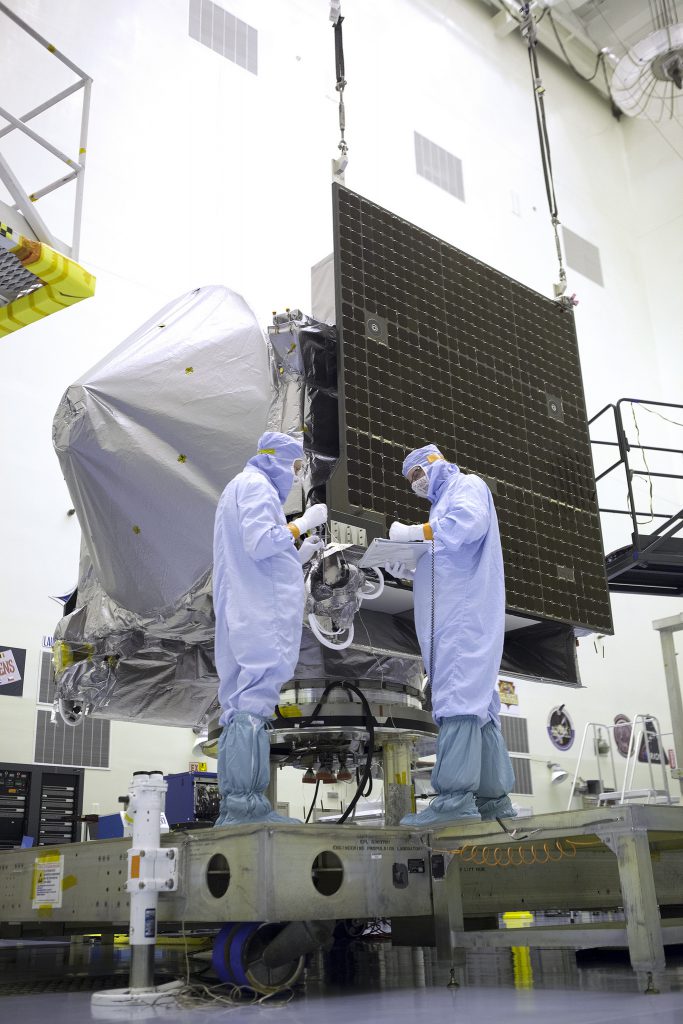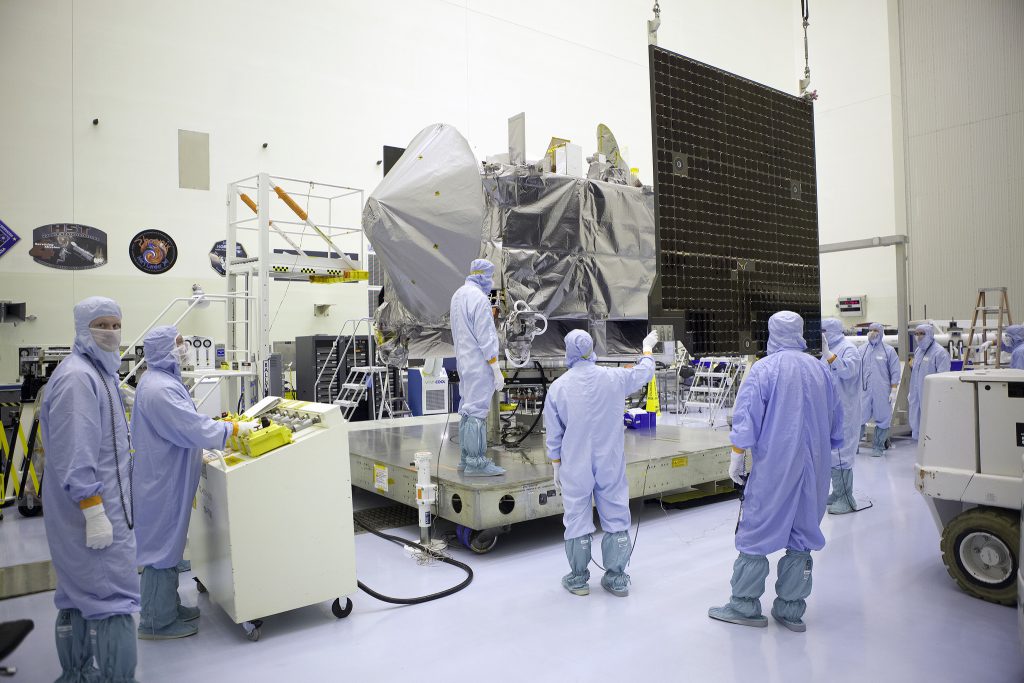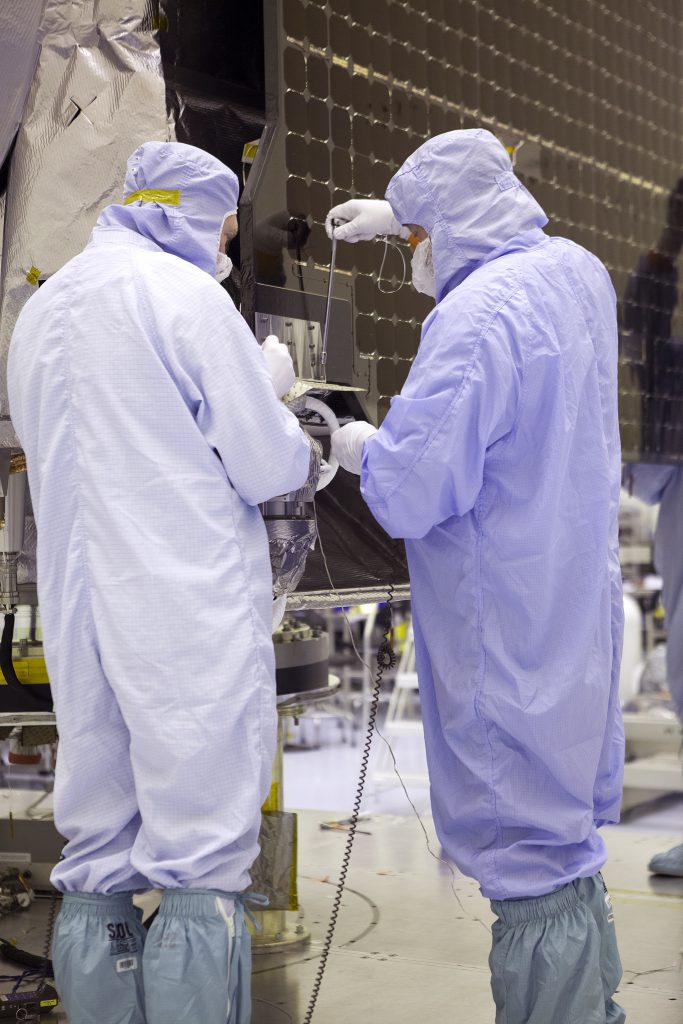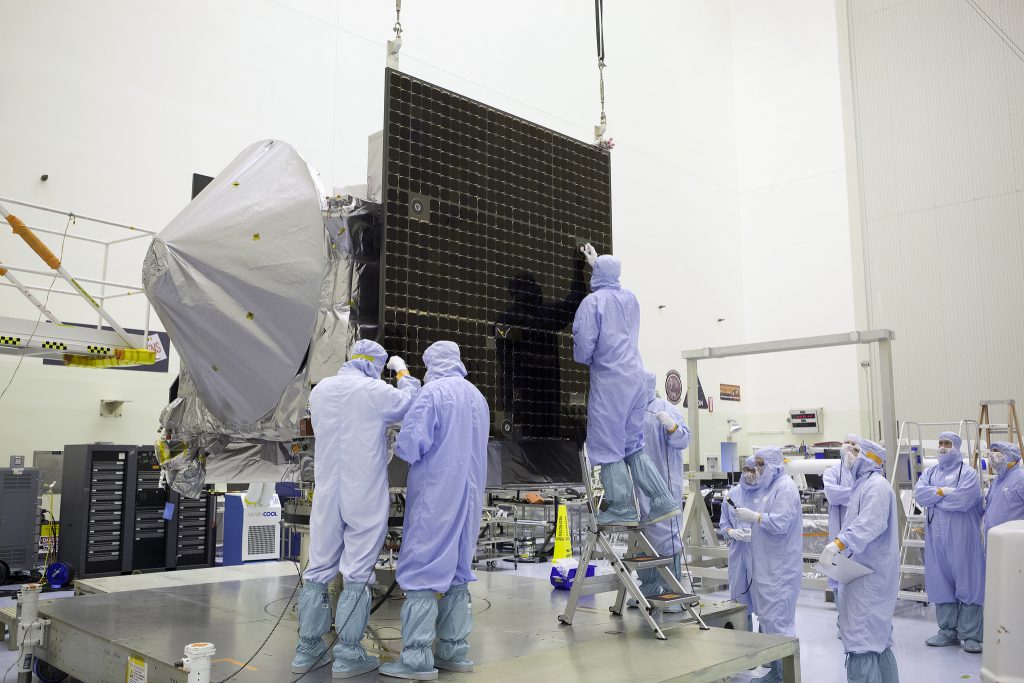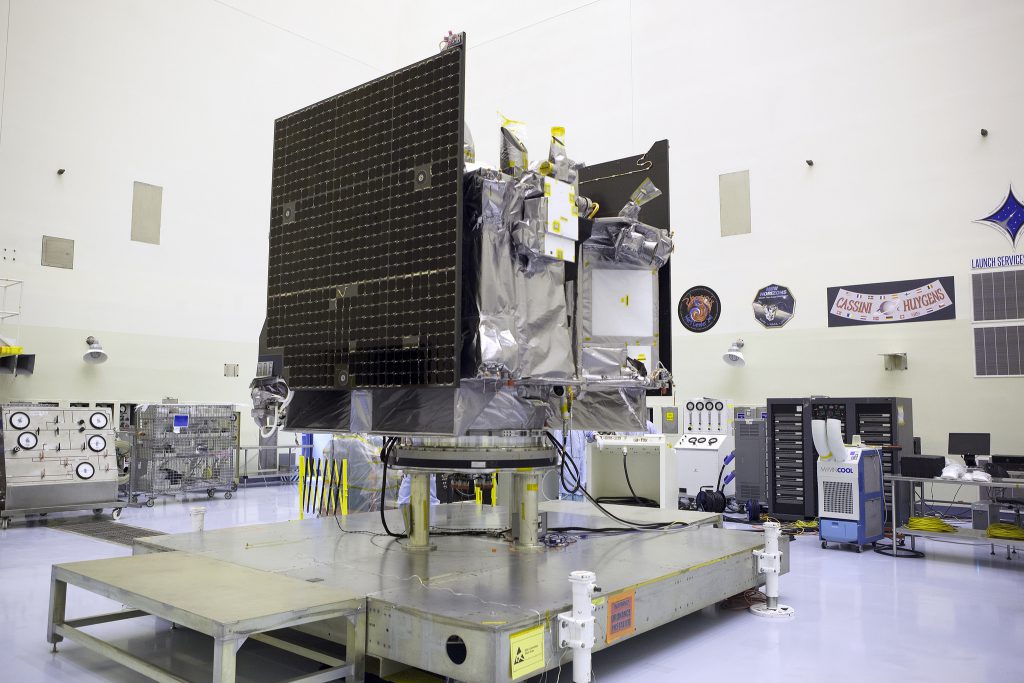 See earlier OSIRIS-REx coverage.
Our Atlas archive.