A veteran Russian cosmonaut and two spaceflight rookies rocketed into orbit from a Kazakh launch base Wednesday on the first flight of a new-generation Soyuz capsule, kicking off a two-day pursuit of the International Space Station.
The three-person crew, led by Russian commander Anatoly Ivanishin, left Earth on a nearly four-month expedition with a thundering liftoff atop a Soyuz rocket at 9:36:41 p.m. EDT Wednesday (0136:41 GMT; 7:36:41 a.m. Baikonur time Thursday).
The kerosene-burning launcher quickly climbed away from the Baikonur Cosmodrome, a historic space facility on the steppes of Kazakhstan, turning east-northeast to line up with the space station's flight path. The rocket shed an aerodynamic shroud cocooning the Soyuz MS-01 spaceship and four liquid-fueled first stage boosters about two minutes into the mission.
A core stage engine continued firing as a live video feed from inside the cramped space capsule showed Ivanishin and his crewmates monitoring cockpit displays and waving to onlookers on the ground.
Joining Ivanishin on Wednesday's launch were flight engineer Takuya Onishi, a Japanese Aerospace Exploration Agency crew member, and NASA astronaut Kate Rubins. Onishi and Rubins launched on their first space mission, while it is Ivanishin's second trip into orbit.
"250 seconds into the flight," Ivanishin radioed mission control in Korolev, a space industry city near Moscow. "Yaw, pitch and roll are nominal. We are feeling fine. Everything is good on-board."
The Soyuz rocket's third stage RD-0110 engine shut down on time less than nine minutes after liftoff. Moments later, the crew ferry craft separated from the rocket and extended its power-generating solar panels and antennas.
Russian ground controllers congratulated the trio on their successful trip into orbit as engineers prepared for two days of systems checks on the upgraded Soyuz spacecraft as it chases down the International Space Station for docking early Saturday, when they will join three other crew members already living on the orbiting research outpost.
The crew is scheduled to remain in orbit until at least Oct. 30.
The photos below show the crew suiting up in their Sokol spacesuits and arriving at the launch pad, followed a few hours later by the Soyuz rocket's liftoff into a clear morning sky.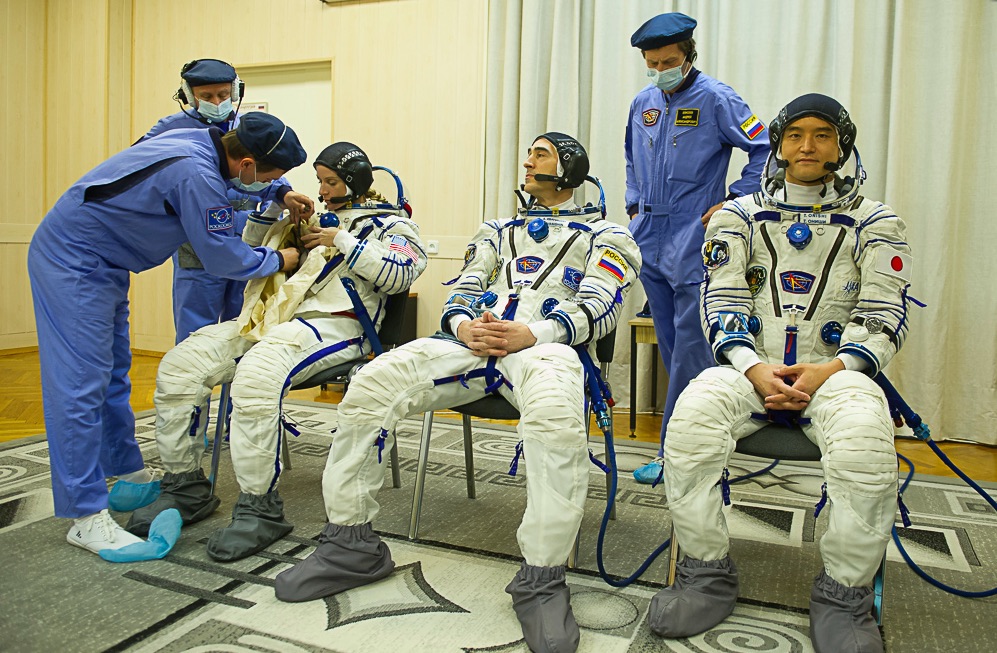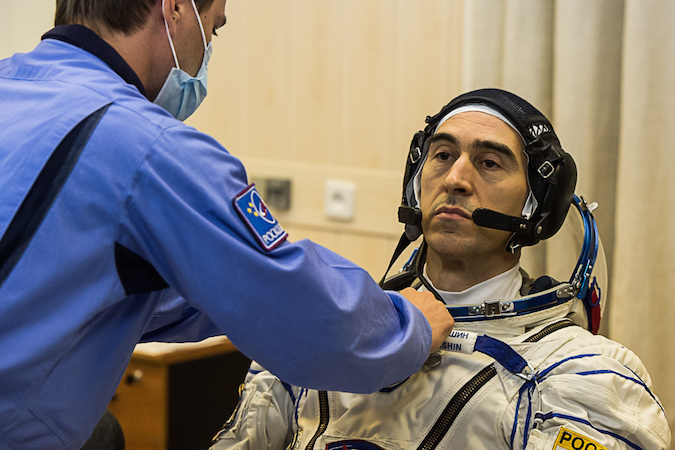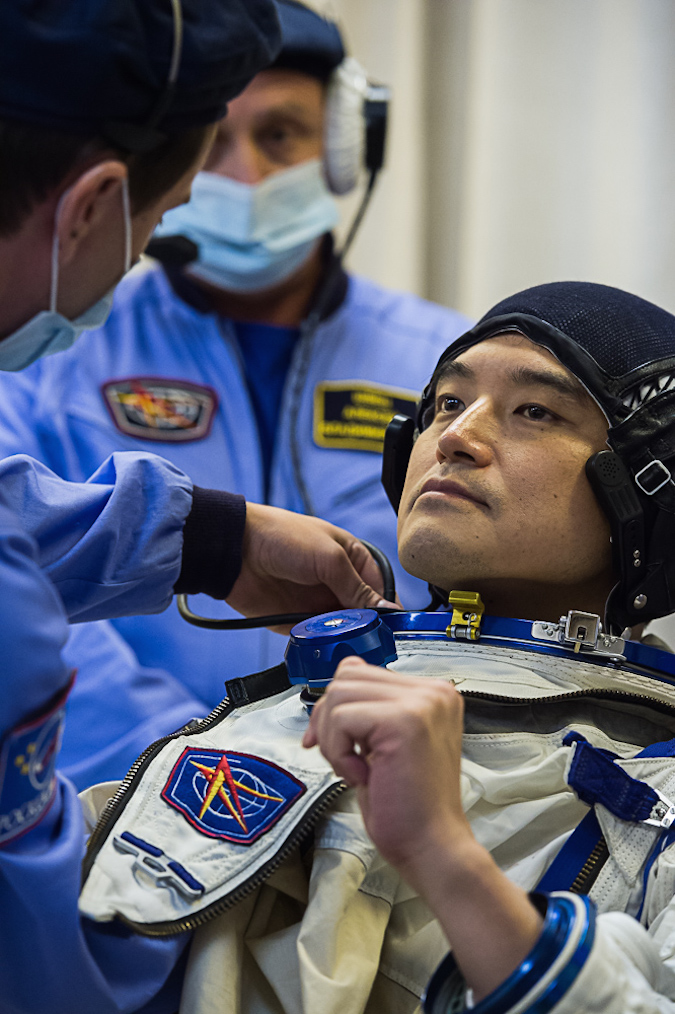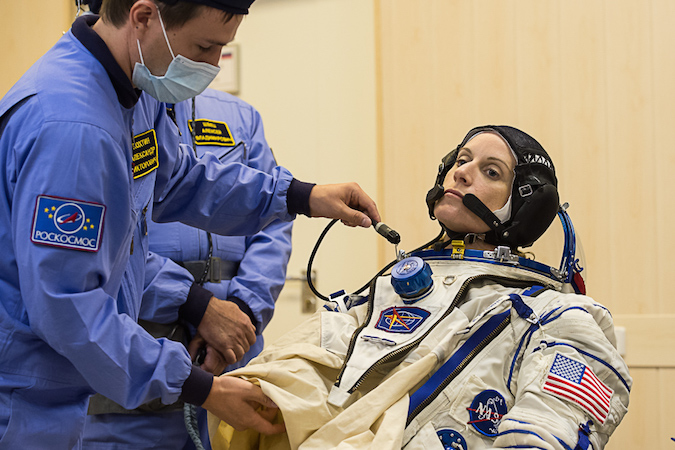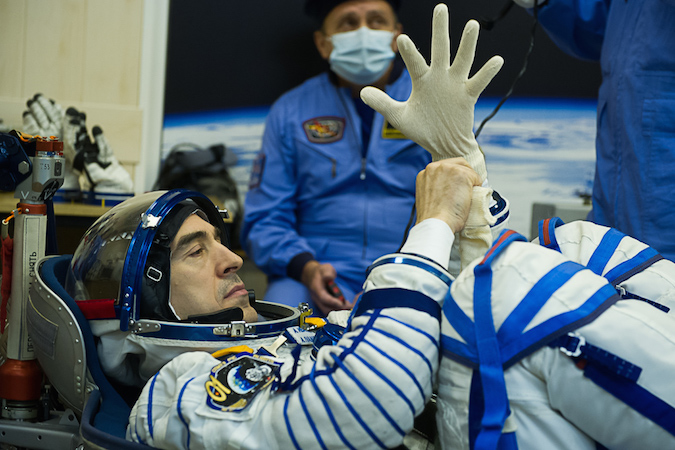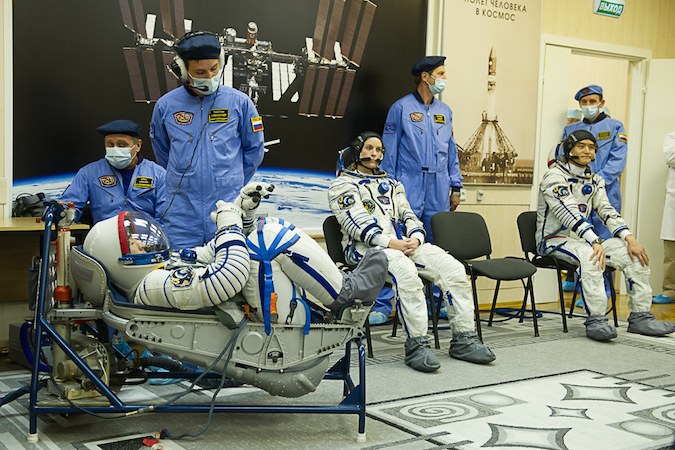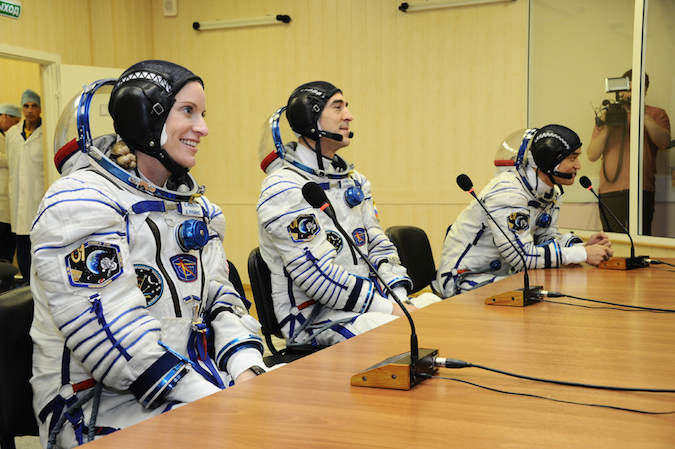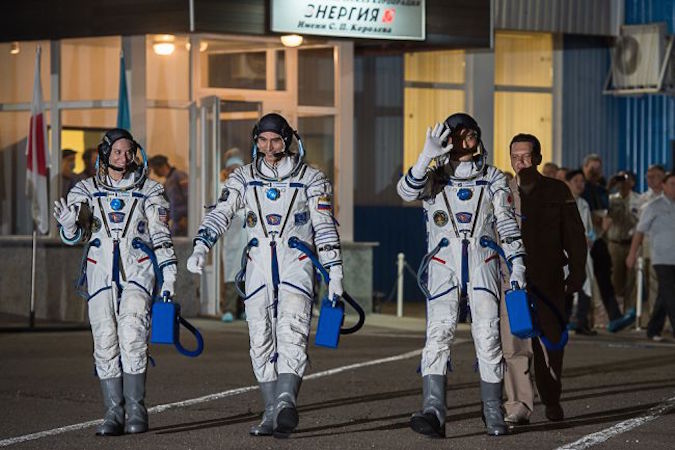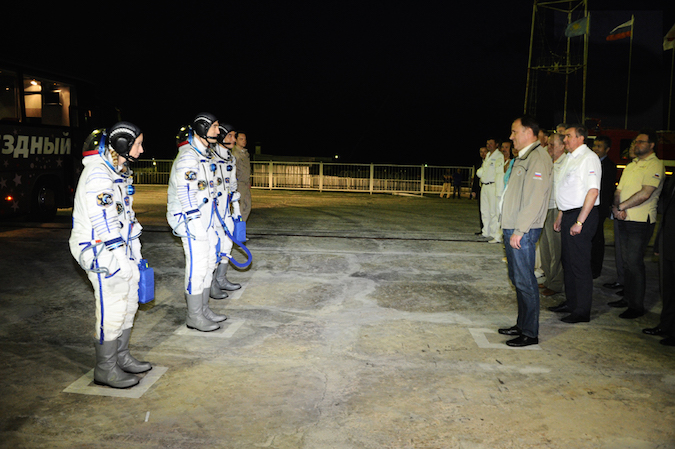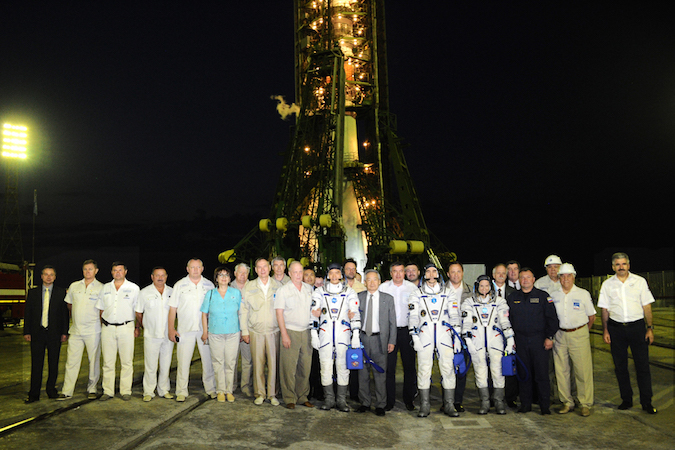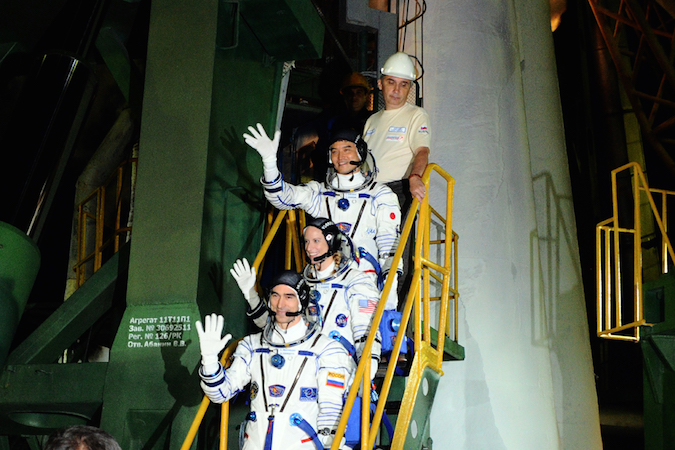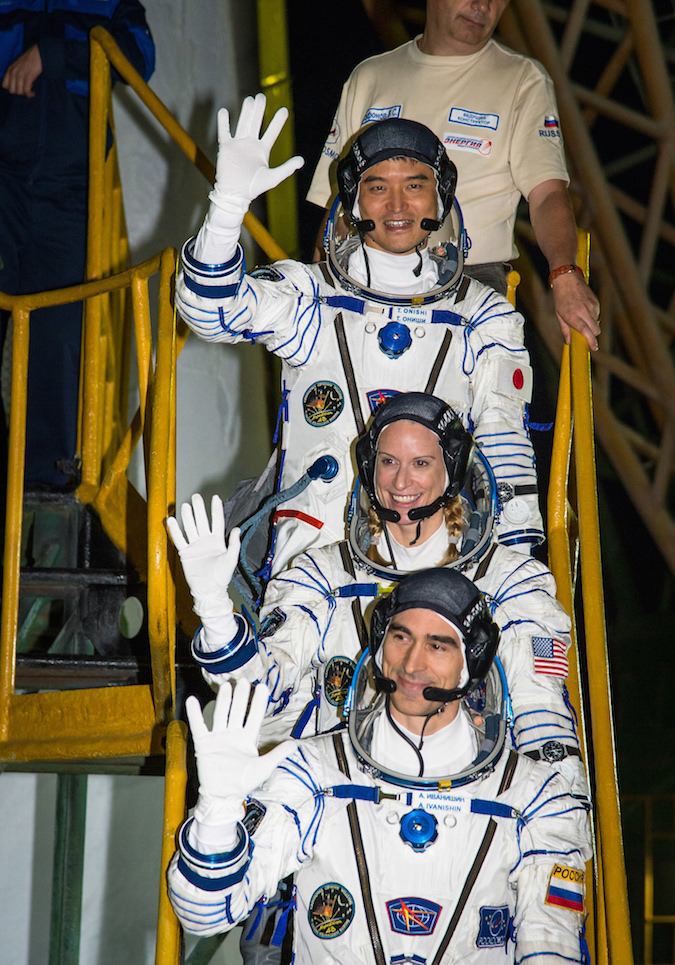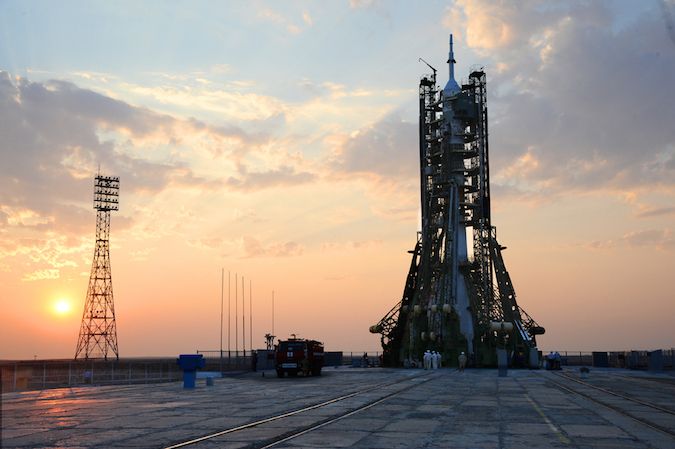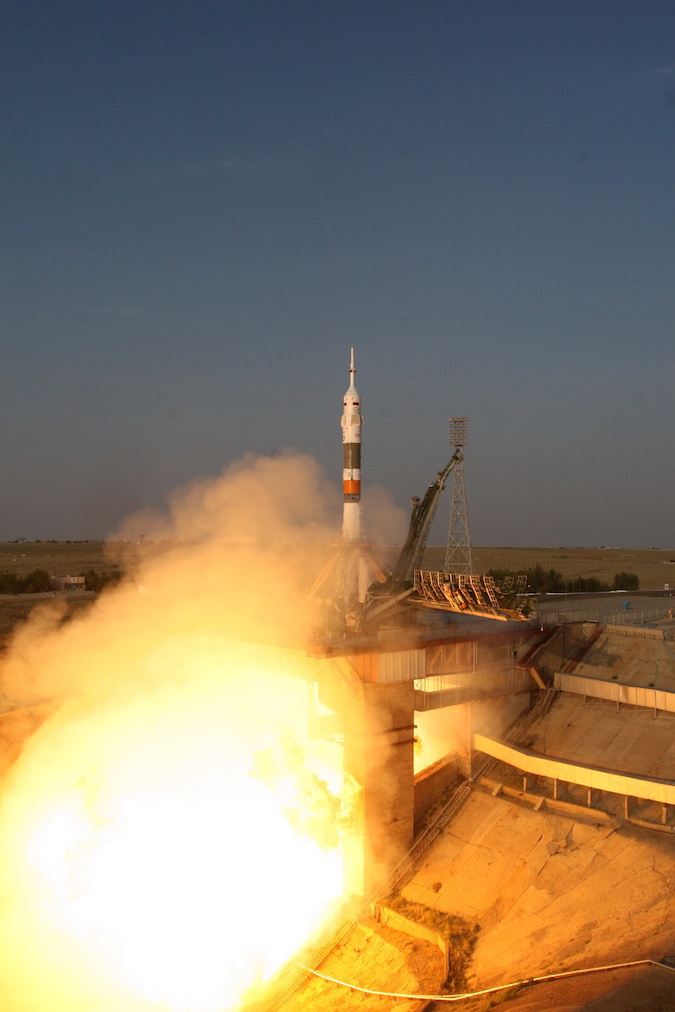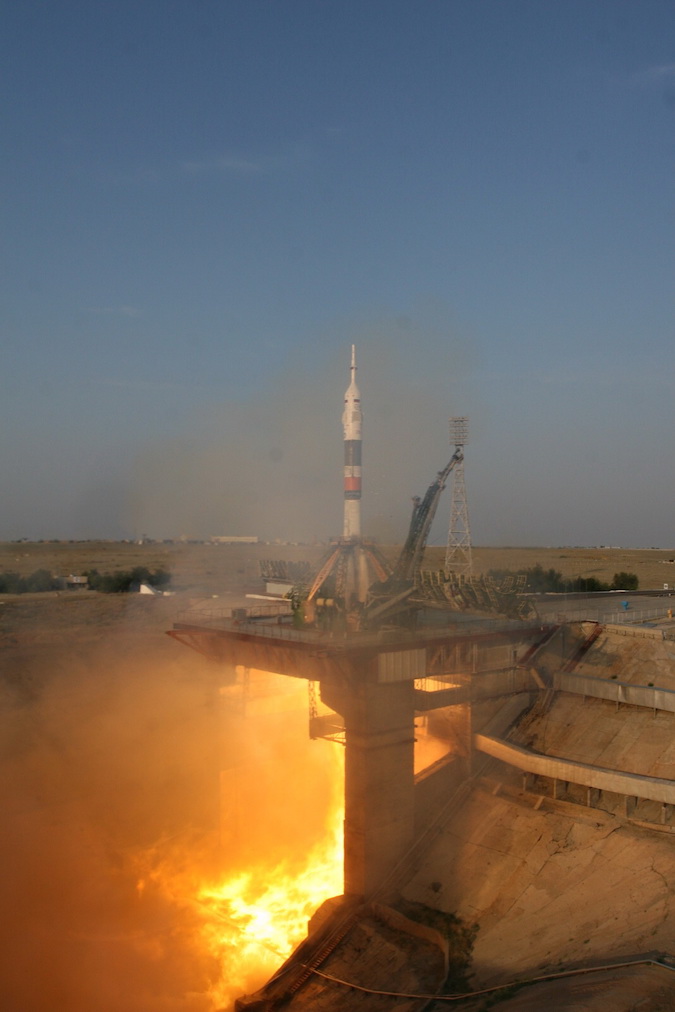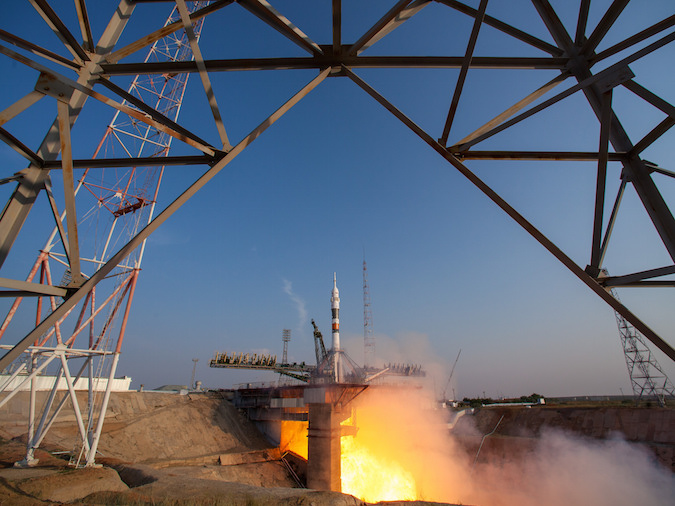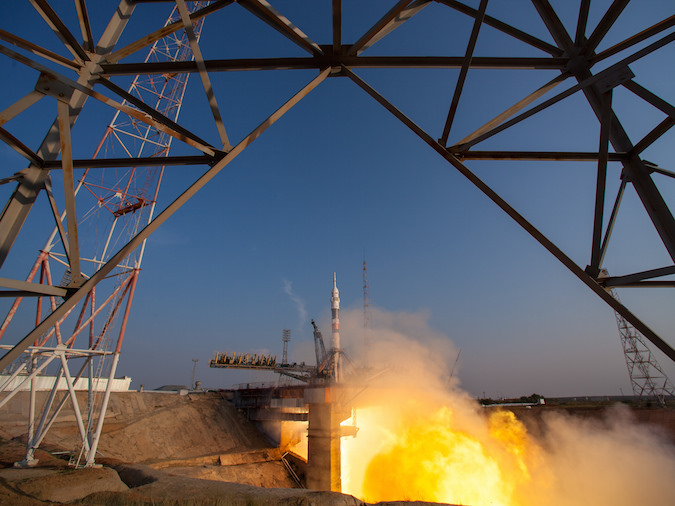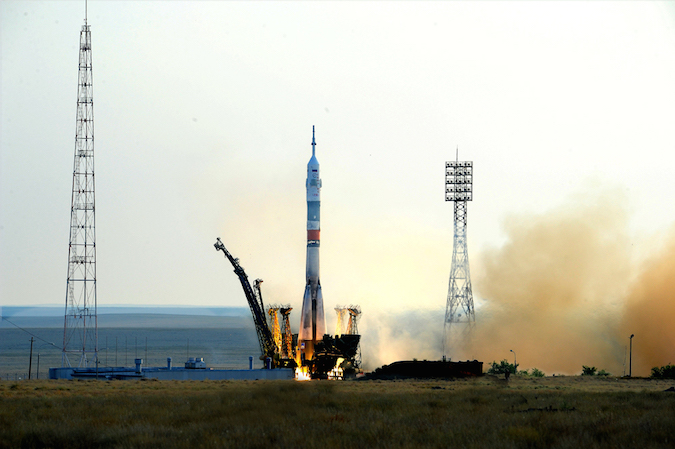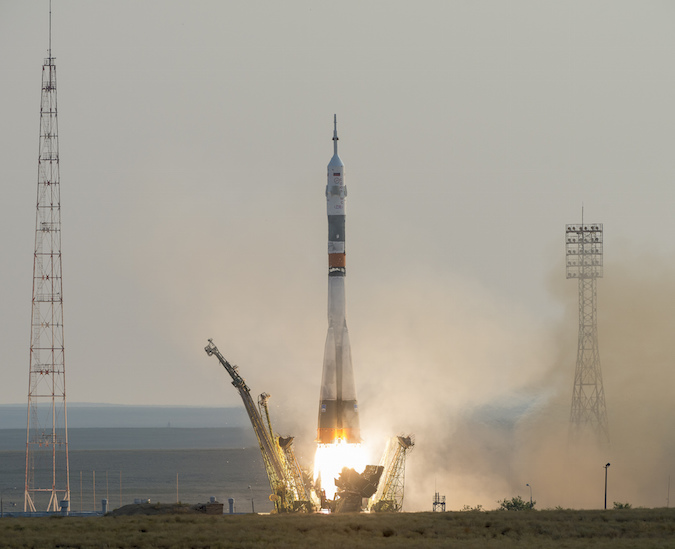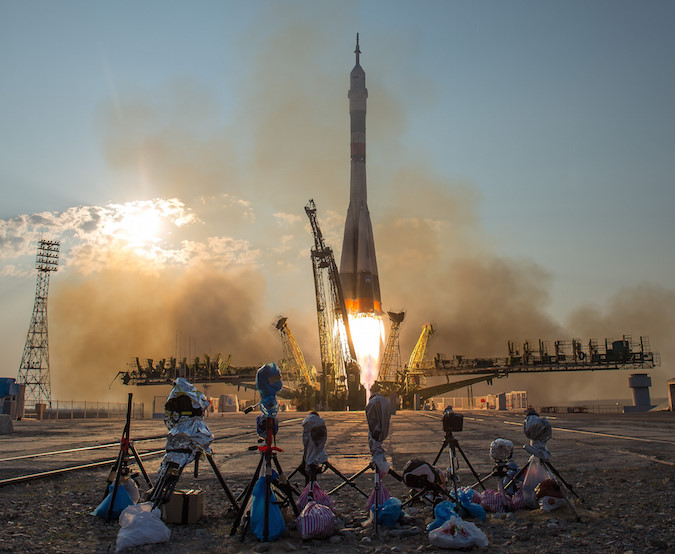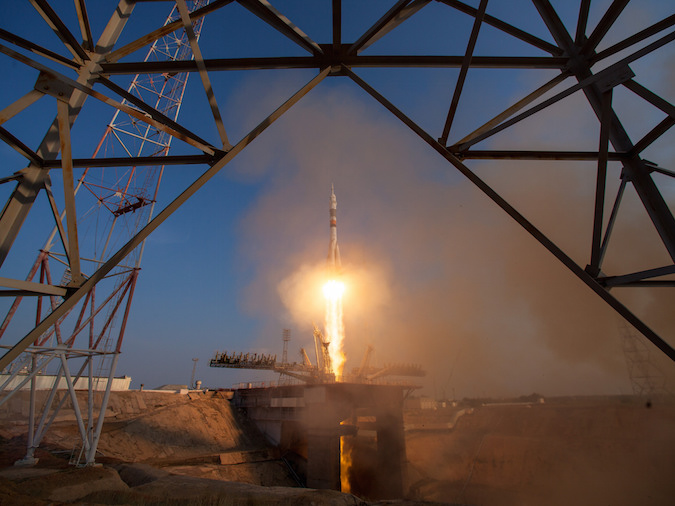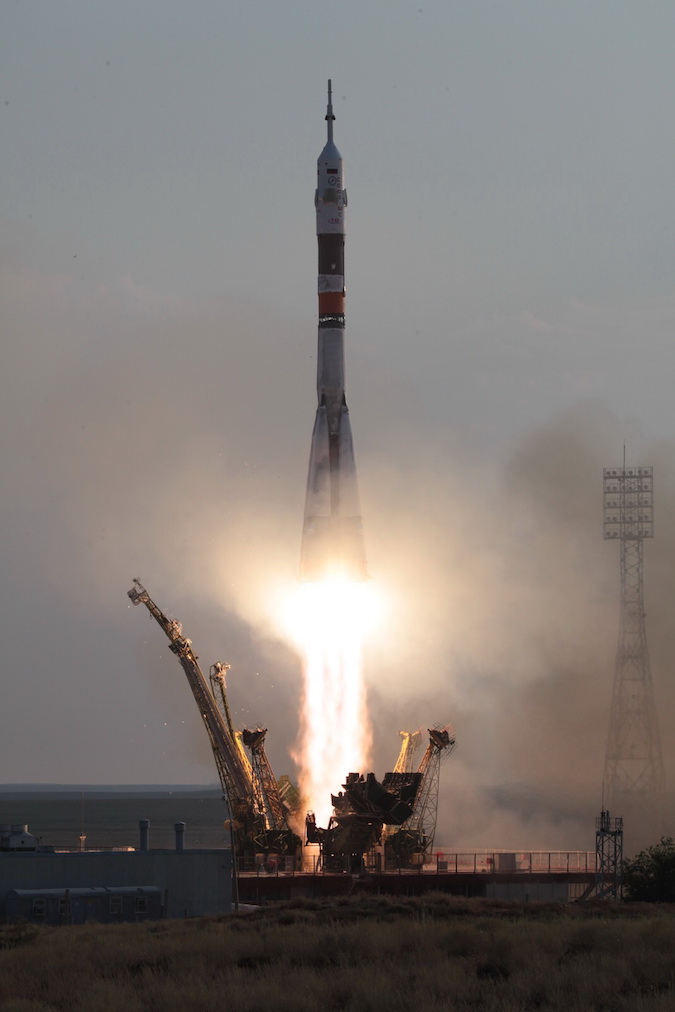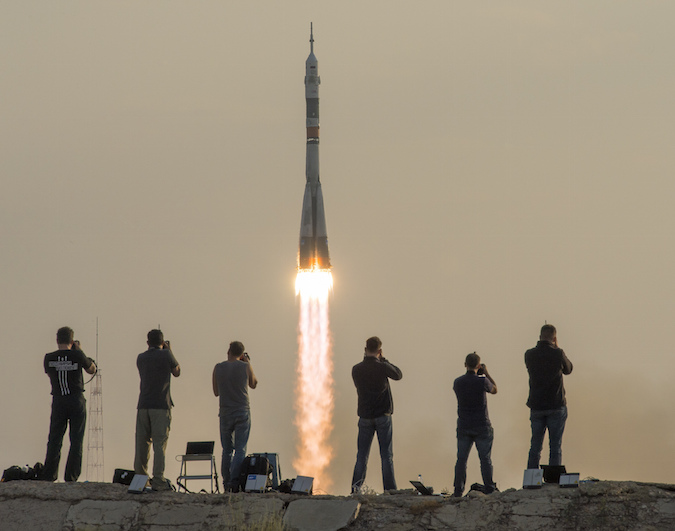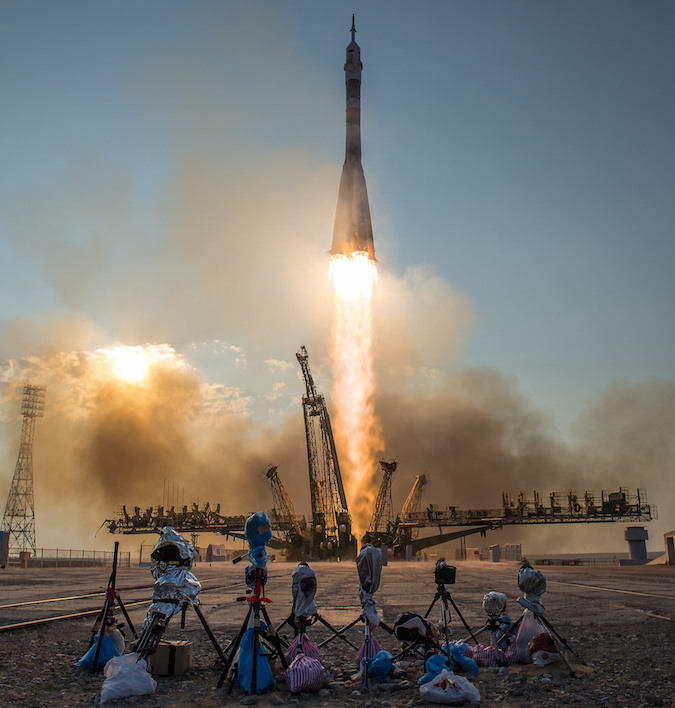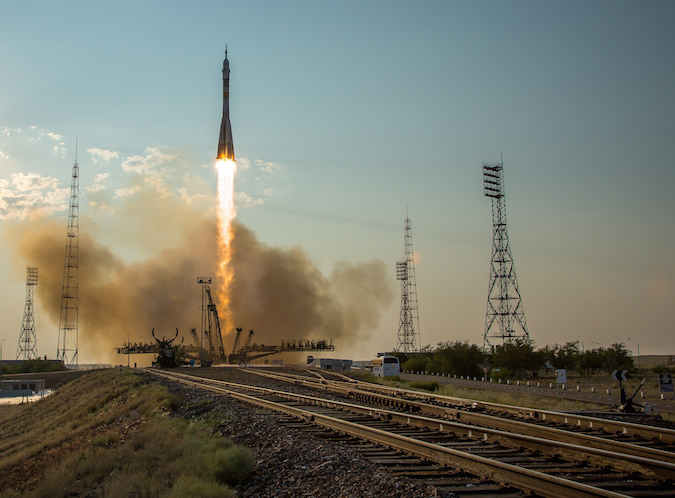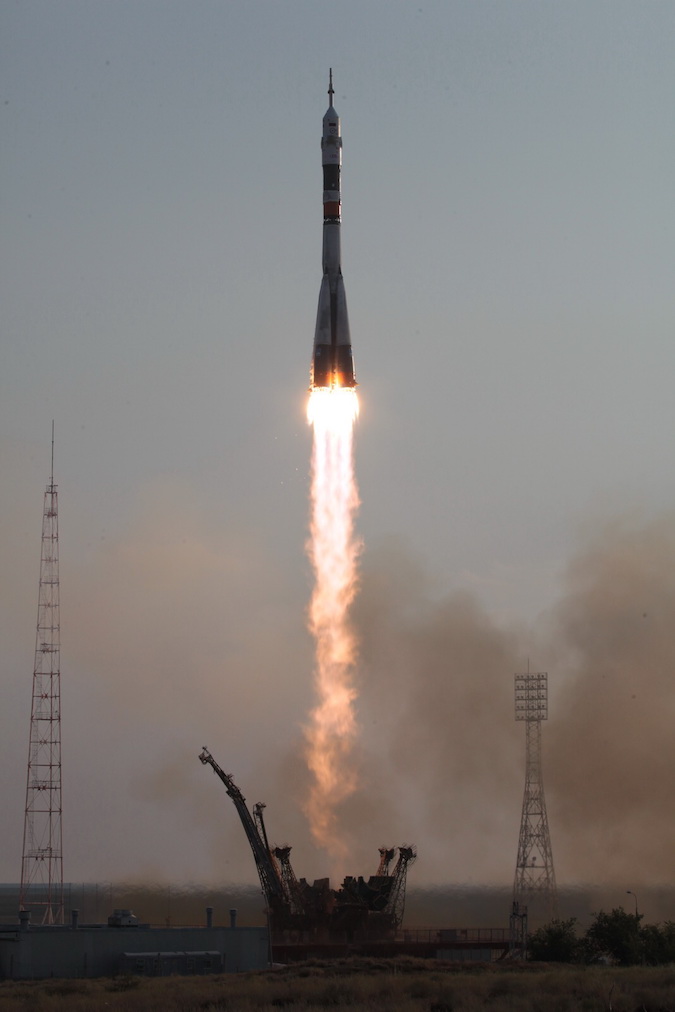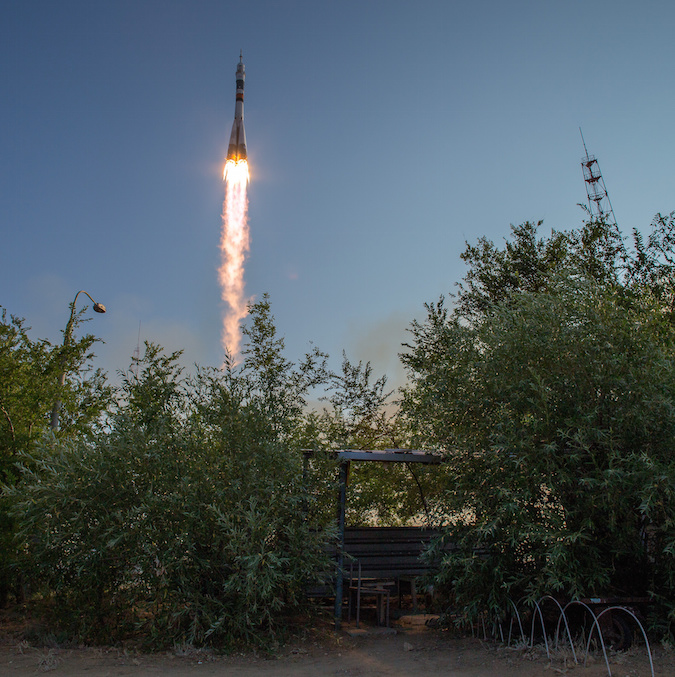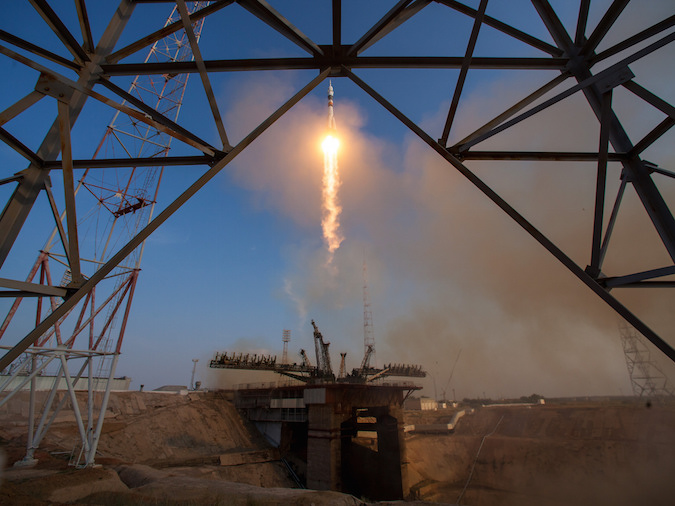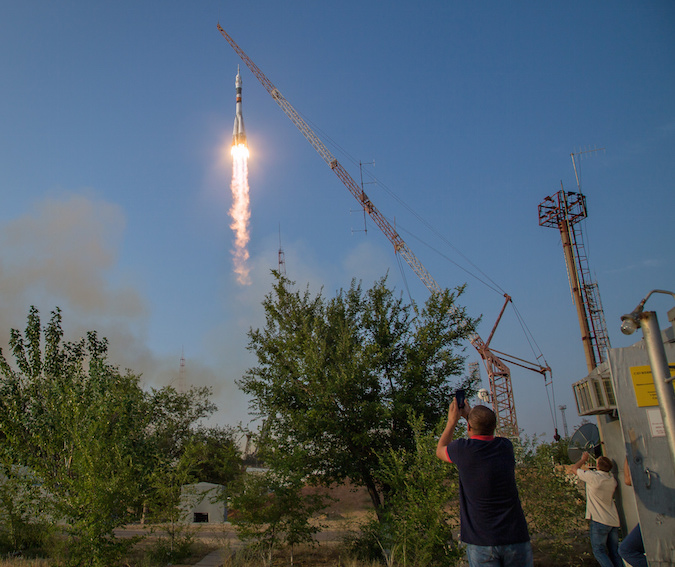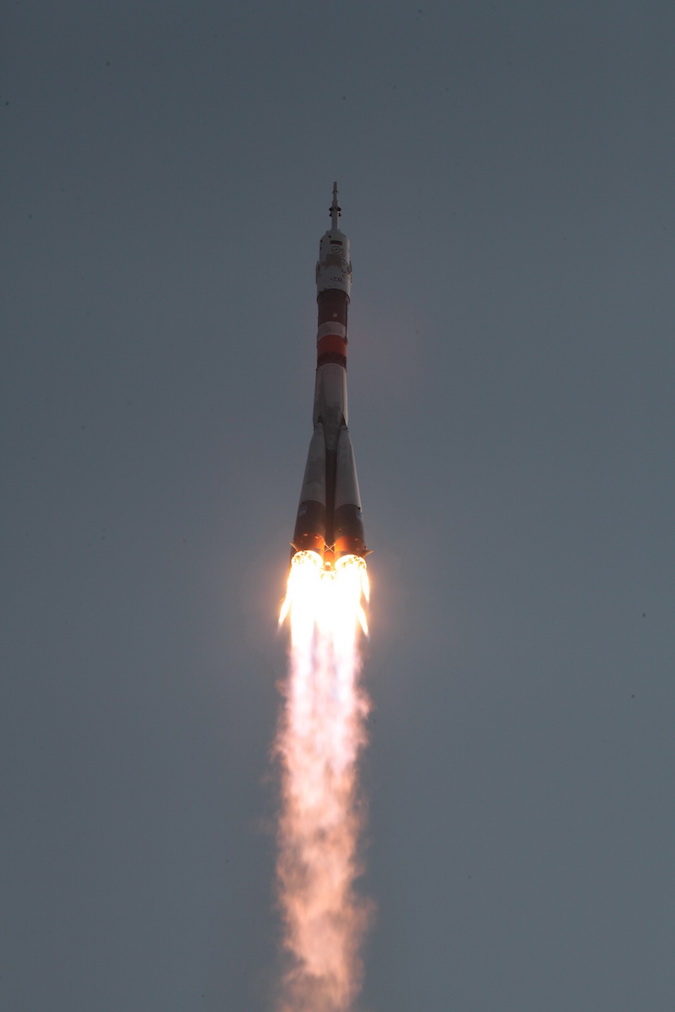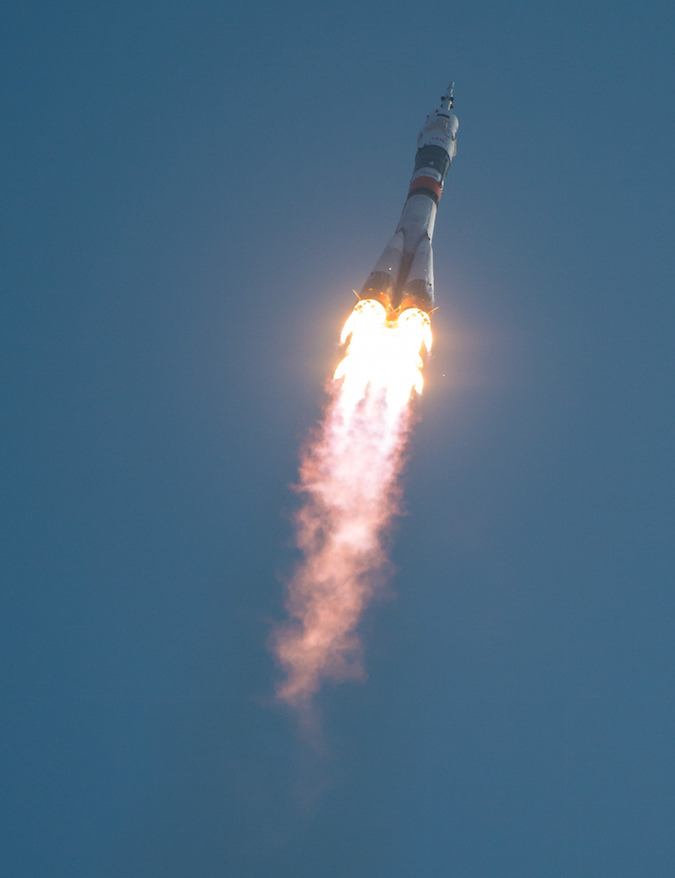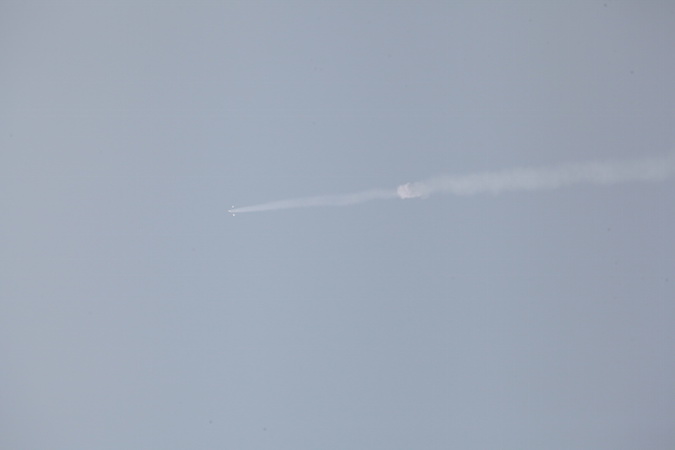 Email the author.
Follow Stephen Clark on Twitter: @StephenClark1.