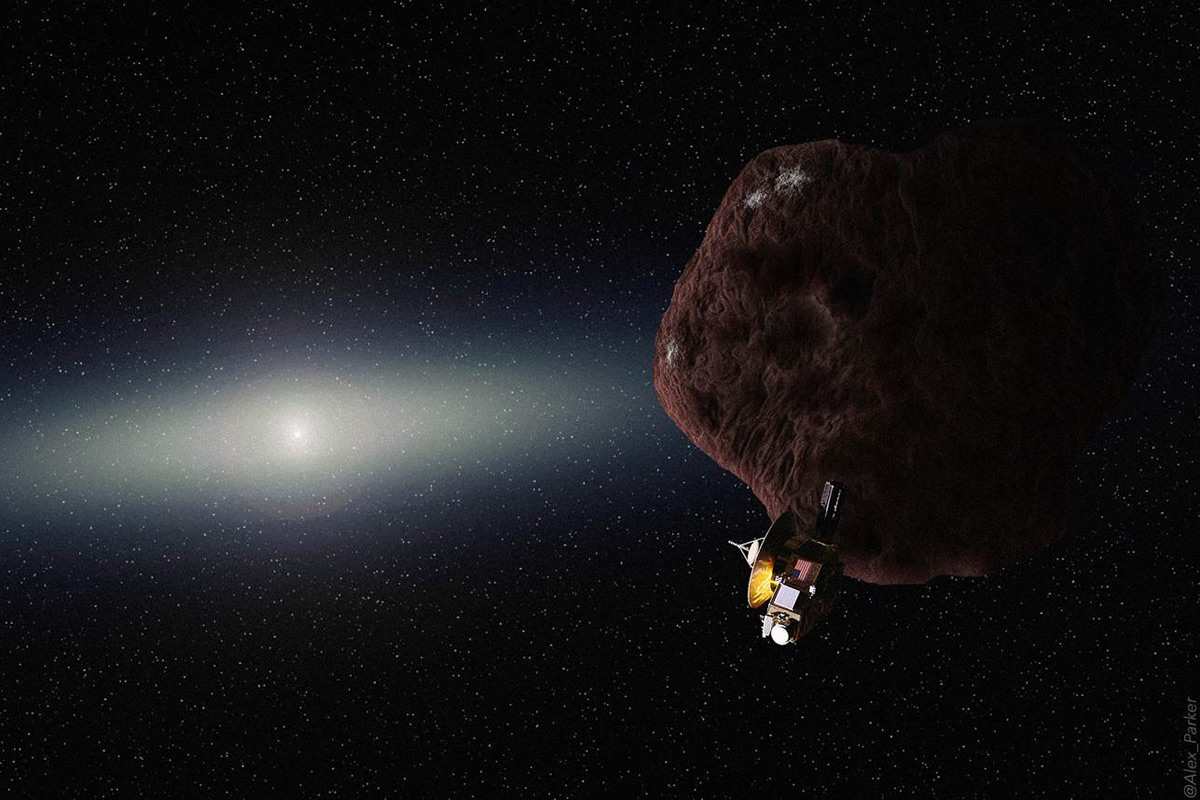 NASA managers formally approved the New Horizons mission another speedy encounter with an object at the frontier of the solar system, but denied a request from scientists to redirect the Dawn spacecraft to visit a third destination in the asteroid belt, opting to keep it in orbit around the dwarf planet Ceres, officials said Friday.
Nearly one year after a fleeting flyby of Pluto, New Horizons is now heading for an encounter with a distant Kuiper Belt object lurking 4 billion miles (more than 6 billion kilometers) from the sun.
The plutonium-powered space probe fired its thrusters four times in October and November 2015, steering on to a different trajectory to reach 2014 MU69, a frozen world estimated to measure between 13 and 25 miles (21-40 kilometers) in diameter. The object orbits more than a billion miles past Pluto, and will become the most distant object ever visited when New Horizons zooms by Jan. 1, 2019.
NASA only committed to funding the New Horizons mission through its flyby of Pluto last year, and scientists submitted a proposal in April for the spacecraft to continue toward 2014 MU69. The plan required approval by NASA officials, who weighed the extended mission proposal against the agency's budget resources and funding for other planetary science missions.
The New Horizons spacecraft — about the size and shape of a grand piano — will approach within about 1,900 miles (3,000 kilometers) of object 2014 MU69, four times closer than its flyby of Pluto on July 14, 2015. The faraway world is about 1,000 times more massive than comet 67P/Churyumov-Gerasimenko, the target of Europe's Rosetta mission, but about 500,000 times less massive than Pluto, the largest body in the Kuiper Belt, a doughnut-shaped ring of icy proto-planets outside of Neptune's orbit left over from the early solar system.
"This places it in a key intermediate size regime to better understand planetary accretion," wrote Alan Stern, New Horizons' principal investigator from the Southwest Research Institute in Boulder, Colorado. "And given its 4-plus-billion-year existence in cold storage so far from the sun, MU69 will be the most pristine object ever visited by any space mission."
Managed by the Johns Hopkins University Applied Physics Laboratory in Laurel, Maryland, New Horizons will also observe other Kuiper Belt objects from farther distances as the probe speeds toward its New Year's Day encounter in 2019.
"The New Horizons mission to Pluto exceeded our expectations and even today the data from the spacecraft continue to surprise," said Jim Green, NASA's director of planetary science. "We're excited to continue onward into the dark depths of the outer solar system to a science target that wasn't even discovered when the spacecraft launched."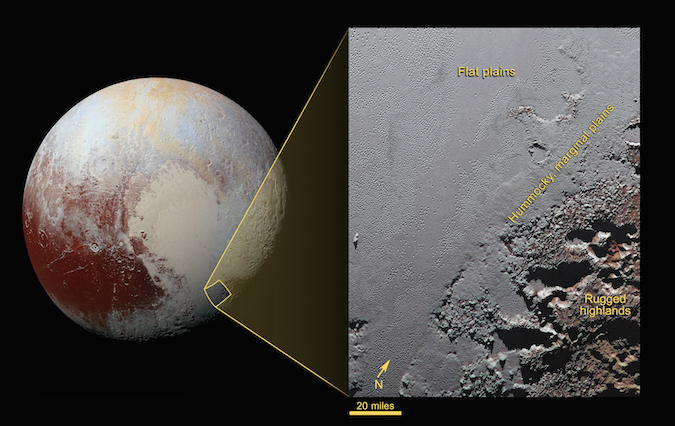 The Dawn mission in orbit around the dwarf planet Ceres also received an extension Friday, but the spacecraft will remain at its current location instead of heading off to another object in the asteroid belt.
Researchers proposed dispatching Dawn toward asteroid Adeona, a primitive, carbon-rich remnant from a collision that destroyed a much larger body, for a relatively slow-speed flyby in May 2019, but NASA officials decided keeping the probe in orbit around Ceres would yield a greater scientific return.
"The long-term monitoring of Ceres, particularly as it gets closer to perihelion – the part of its orbit with the shortest distance to the sun — has the potential to provide more significant science discoveries than a flyby of Adeona," Green said.
Carol Raymond, Dawn's deputy principal investigator from NASA's Jet Propulsion Laboratory, said Tuesday that the benefits of a visit to another world might outweigh any new discoveries at Ceres.
"Should we not leave Ceres, that's not to say that's a loss for this community, or for the project, because Ceres is a fascinating place, and obviously there will be more data collected," Raymond said Tuesday in a presentation to the Small Bodies Assessment Group, a scientific conclave focused on asteroids, comets and dwarf planets. "But I'd also like to make the case that I think we've gotten so much already that the incremental amount of knowledge that we would gain would be maybe not as great as one would have thought."
Launched in September 2007, Dawn faced a tight timetable to leave Ceres for Adeona, with a deadline of July 12 to start its ion engine and begin the three-year trip. Adeona would have become the third object in the asteroid belt visited by Dawn, after orbiting the giant asteroid Vesta and 2011 and 2012, then arriving at Ceres in March 2015.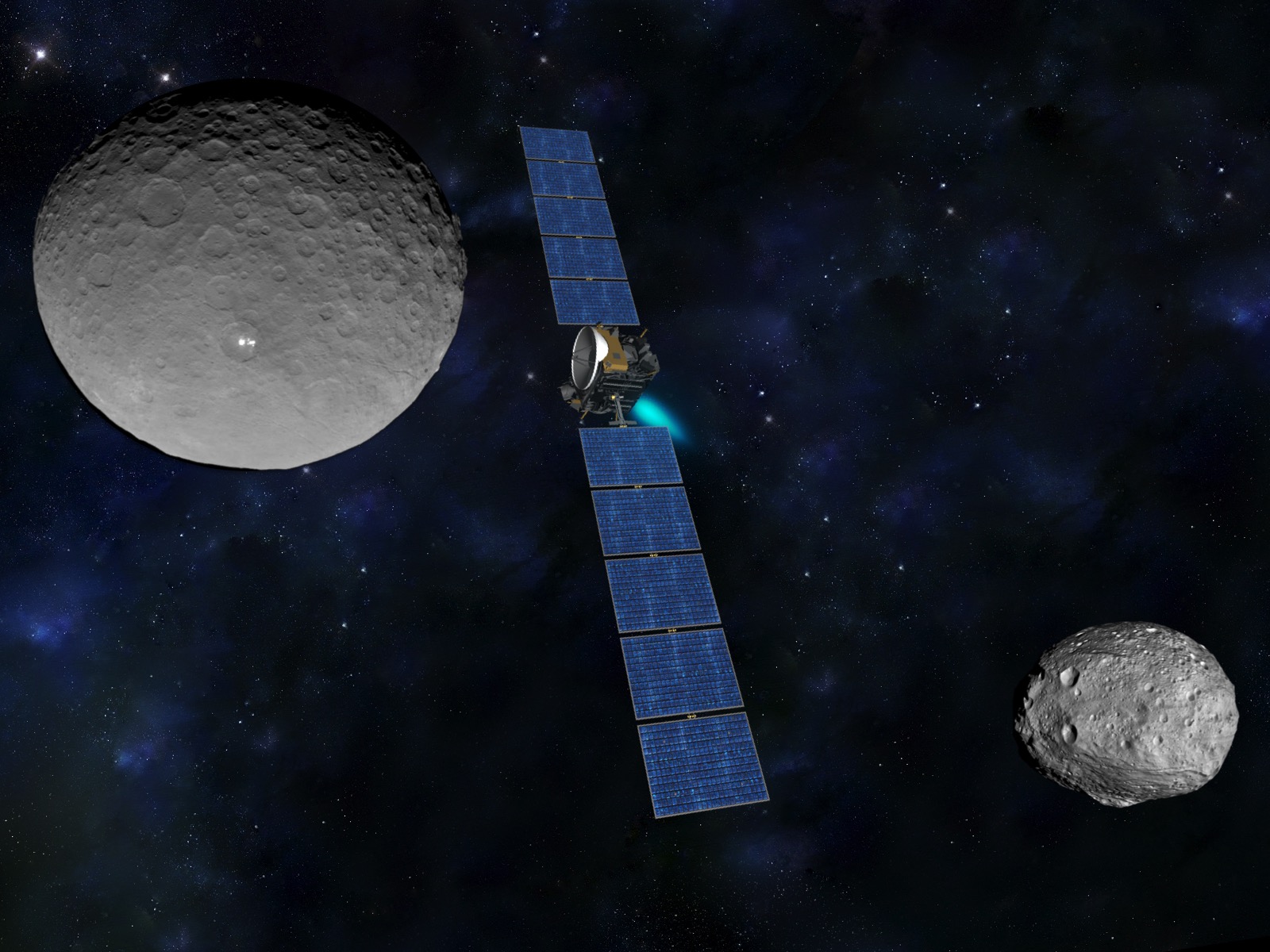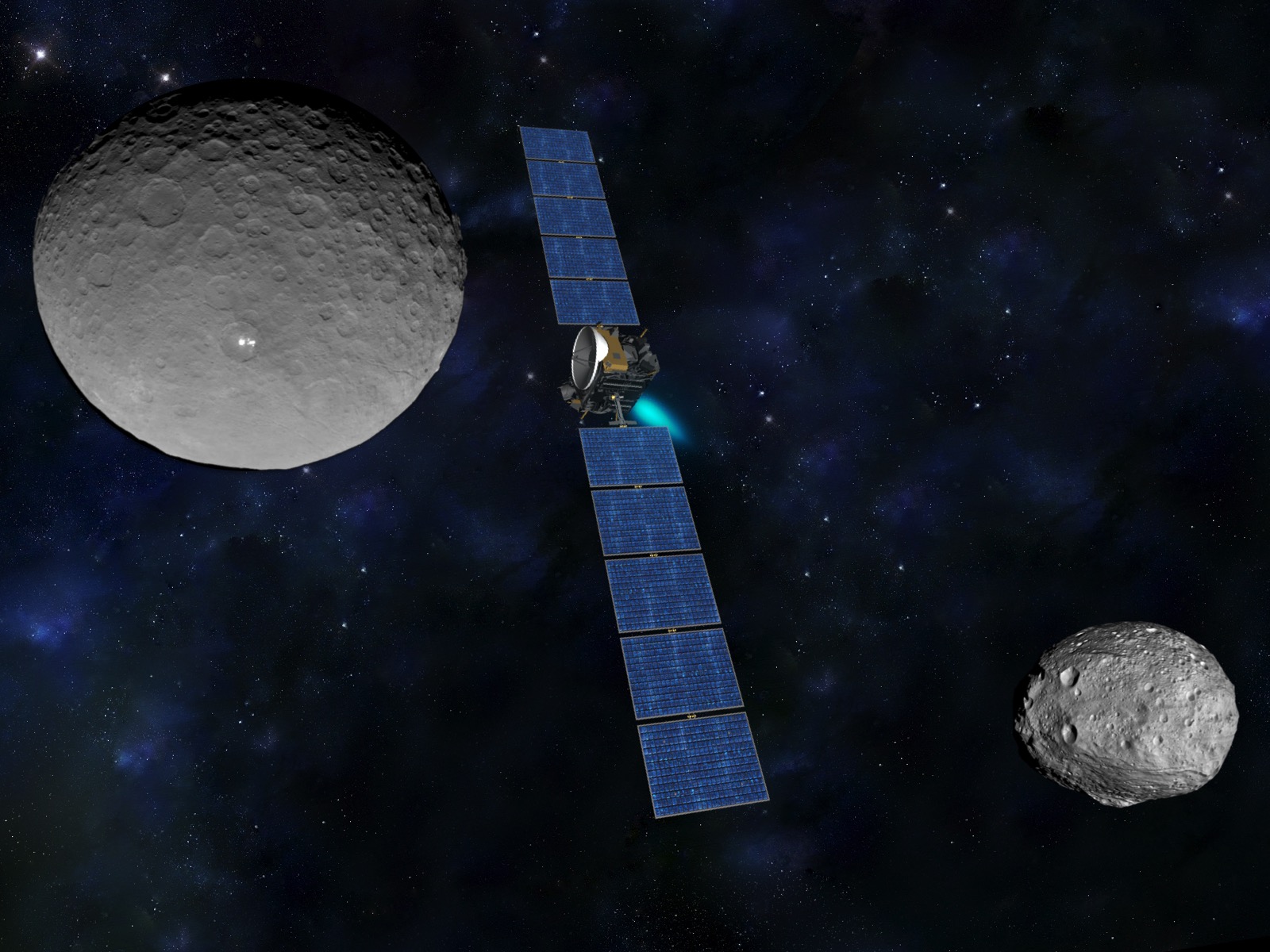 Like all objects in orbit around the sun, Ceres flies around the solar system in an ellipse, with the innermost reach of its orbit about 40 million miles (65 million kilometers) closer to the sun than its outermost point. Ceres will receive more sunlight and get warmer as it nears perihelion, an environment that could trigger changes on the surface of the Texas-sized dwarf planet, the largest resident of the asteroid belt between the orbits of Mars and Jupiter.
Dawn completed its primary mission Thursday, and it will spend the coming months continuing to gather images and data on Ceres' composition and internal structure.
Raymond said Tuesday that Dawn has enough hydrazine fuel to remain operational in its current orbit at Ceres through March or April 2017. Managers did not count on having the extra fuel after two of Dawn's four reaction wheels, devices used to point the spacecraft — failed earlier in the mission.
Engineers thought the anomalies would cause Dawn to consume more fuel to help the remaining two wheels keep the probe in its correct orientation, and they knew any more reaction wheel failures would quickly drain the craft's propellant reserve.
According to Raymond, the Orbital ATK-built Dawn orbiter has about 17 pounds (8 kilograms) of hydrazine left, more than double what engineers predicted.
"In 2012, following our second reaction wheel failure as we were departing from Vesta, we made an estimate that the amount of hydrazine we needed to complete the Ceres mission was twice the amount we had remaining on-board," Raymond said. "The team worked very hard to execute an aggressive and persistent campaign to conserve the hydrazine, and in 2016 we ended up not only achieving our intended mission, but with a surplus, which we can now use to do something else.
"The reason is the operations have been exceptionally smooth, so we haven't consumed any of the hydrazine set aside for anomalies and neither of our reaction wheels has failed," Raymond said.
NASA puts its extended missions before a senior review panel every two years to rank the scientific value of each project, and the agency considers the board's ranking when deciding which proposals to approve. Officials said Friday the space agency will continue its support of seven other planetary science missions through Sept. 30, 2018.
Other missions approved for two-year extensions include the Curiosity and Opportunity rovers on Mars, the MAVEN orbiter studying the Martian atmosphere, the Mars Reconnaissance Orbiter, the Mars Odyssey orbiter, the Lunar Reconnaissance Orbiter, and the U.S. contribution to the European Space Agency's Mars Express mission.
Email the author.
Follow Stephen Clark on Twitter: @StephenClark1.