A Russian Proton rocket rolled out to a launch pad at the Baikonur Cosmodrome on Sunday with a commercial communications satellite to broadcast high-definition television channels to millions of homes across Latin America.
The three-stage Proton booster, topped by a Breeze M upper stage, emerged from a fueling station Sunday morning for a rail trip to its launch pad at Baikonur, where a hydraulic lift rotated the rocket vertical. A mobile gantry moved around the 191-foot-tall (58-meter) rocket to give ground crews access to the vehicle for final flight preparations.
The Proton is scheduled to blast off at 0710 GMT (3:10 a.m. EDT; 1:10 p.m. Baikonur time) Wednesday with the Intelsat 31 spacecraft, a powerful communications platform made by Space Systems/Loral in Palo Alto, California.
Intelsat 31 carries Ku-band and C-band transponders providing communications services over Latin America. The C-band payload will enhance Intelsat's communications products, while DirecTV Latin America is leasing the satellite's Ku-band capacity to beam direct-to-home television across Central and South America.
The spacecraft weighs approximately 14,118 pounds (6,404 kilograms) with a full load of propellant, according to Khrunichev State Research and Production Space Center, the Russian contractor for the Proton rocket.
Wednesday's liftoff will be managed under the oversight of International Launch Services, the U.S.-based firm that sells Proton rocket missions on the commercial market.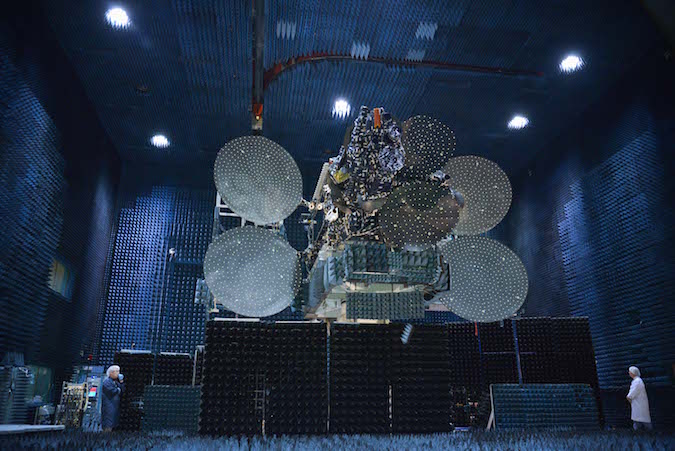 The Intelsat 31 satellite, also known as DLA-2, will join a nearly identical craft launched aboard an Ariane 5 rocket in 2014, providing backup services and additional broadcast capabilities.
Intelsat 31/DLA-2 will maneuver itself into a circular geostationary orbit over the equator in the weeks after Wednesday's launch, arriving at an altitude of nearly 22,300 miles (about 35,700 kilometers), where its orbital velocity will match the rate of Earth's rotation. The satellite will appear to hover over a fixed location at 95 degrees west longitude, alongside the Intelsat 30/DLA-1 broadcast platform and Intelsat's Galaxy 3C spacecraft.
The new satellite designed for a 15-year lifetime.
After firing away from the Baikonur Cosmodrome, the Proton rocket will turn northeast riding more than 1.5 million pounds of thrust, accelerate through the speed of sound in about one minute and drop its six-engine first stage at about T+plus 2 minutes.
The Proton's second stage's RD-0210 and RD-0211 engines will burn for three-and-a-half minutes, then the rocket's third stage RD-0213 powerplant will assume control of the flight. The launcher's clamshell-like aerodynamic payload fairing will fall away during the third stage burn at T+plus 5 minutes, 46 seconds.
The core of the Proton rocket will complete its role in the launch less than 10 minutes after liftoff. The Breeze M upper stage will then ignite for the first of five orbit-raising burns. A list of the five Breeze M burns is below:
1st ignition: T+plus 11 minutes, 15 seconds
2nd ignition: T+plus 1 hour, 50 minutes, 30 seconds
3rd ignition: T+plus 4 hours, 23 minutes, 49 seconds
4th ignition: T+plus 4 hours, 35 minutes, 4 seconds
5th ignition: T+plus 15 hours, 15 minutes, 5 seconds
An auxiliary propellant tank will jettison from the Breeze M stage between the third and fourth main engine burns, lightening the rocket for the final phase of the mission.
If everything goes according to plan, the Breeze M upper stage will deploy the Intelsat 31/DLA-2 satellite soon after the conclusion of the fifth engine firing at 2241 GMT (6:41 p.m. EDT), according to data released by International Launch Services.
The rocket will aim to place the spacecraft in a "supersynchronous" transfer orbit with a low point of 2,176 miles (3,503 kilometers), a high point of nearly 40,400 miles (65,000 kilometers), and an inclination of 29.6 degrees, according to a press kit from ILS.
The Intelsat 31/DLA-2 spacecraft will then begin unfurling its solar panels, extending antennas and firing its own engine to steer closer to the equator and enter a circular geostationary orbit.
Wednesday's flight will be the 412th launch of a Proton rocket since 1965, and the third Proton mission of 2016.
More photos of Sunday's rollout of the Proton rocket are presented below.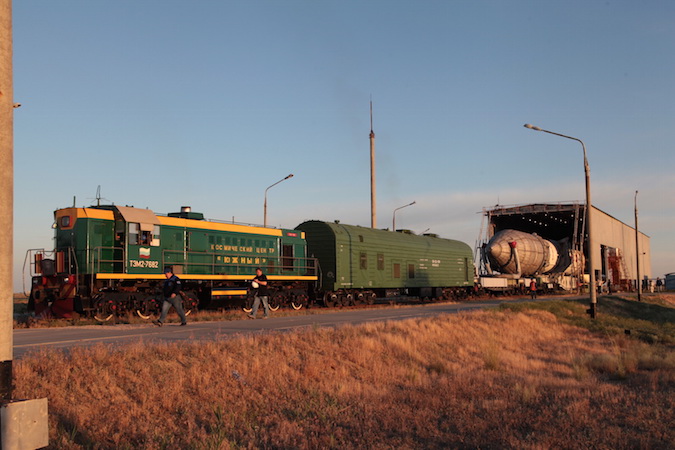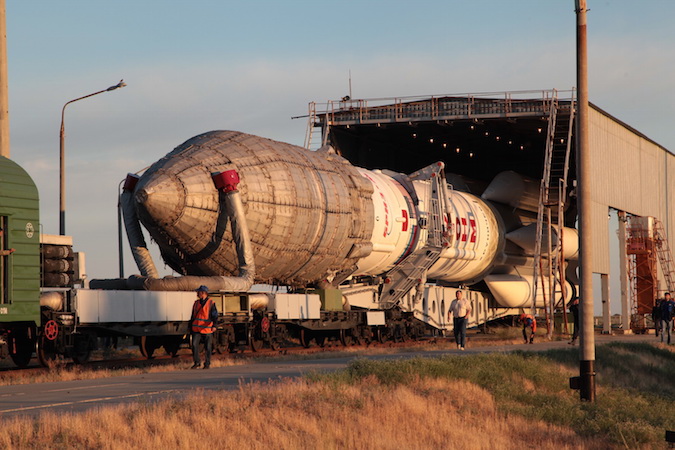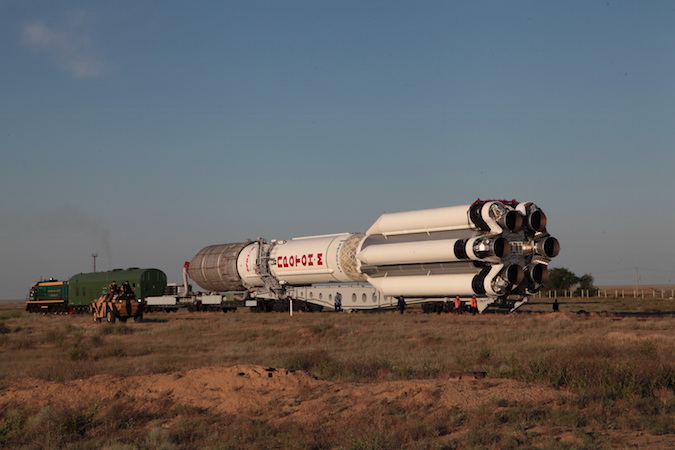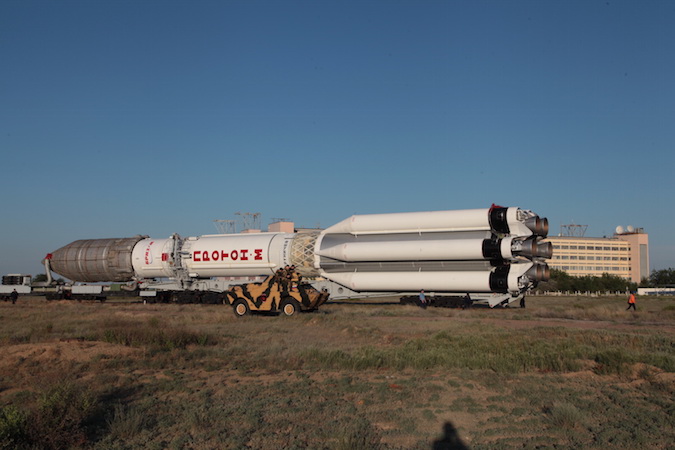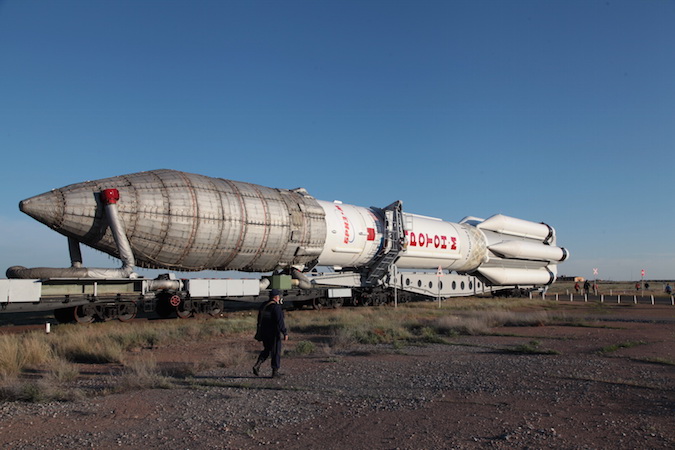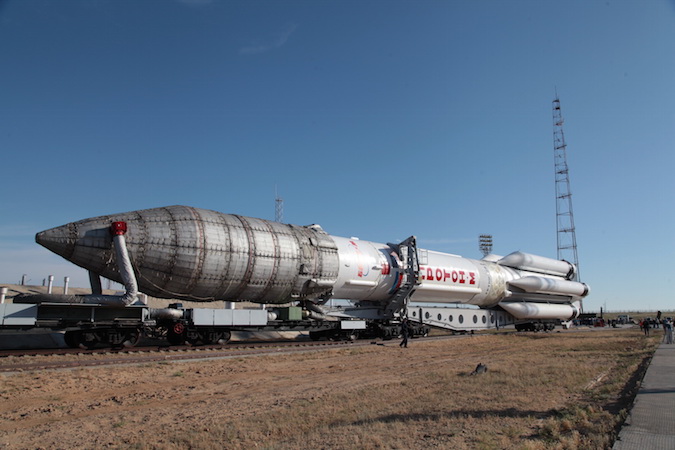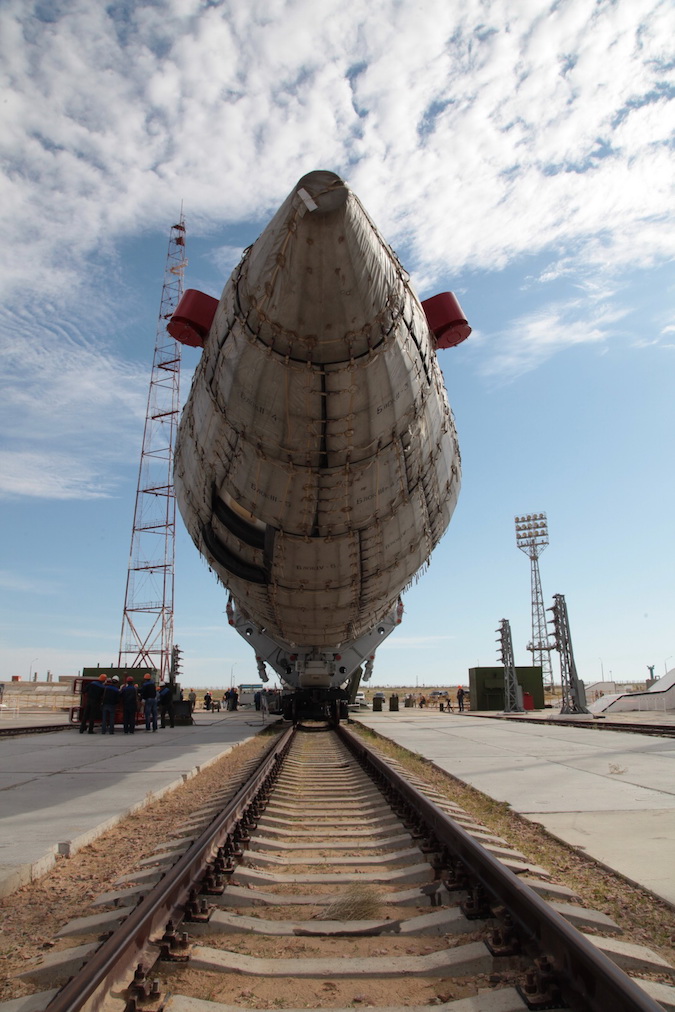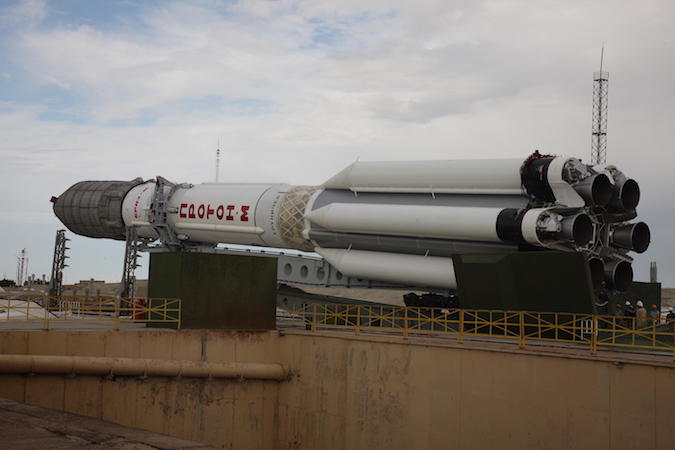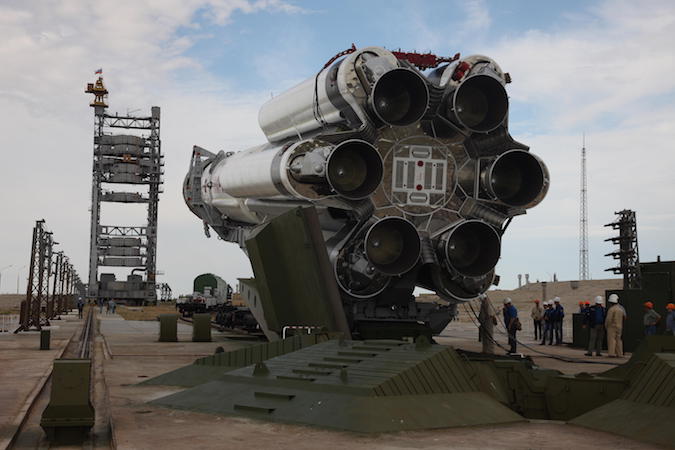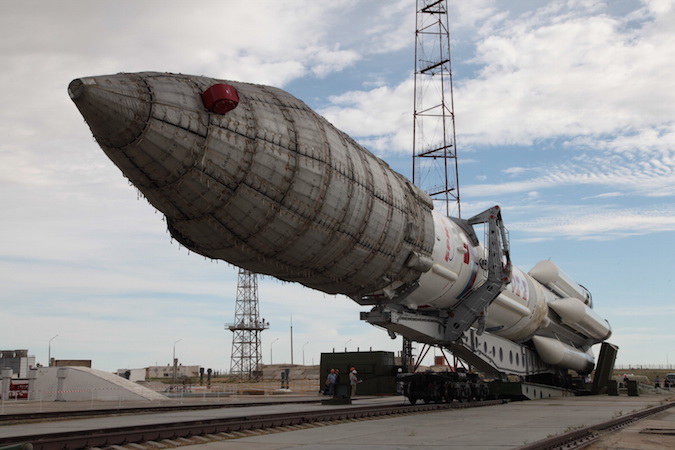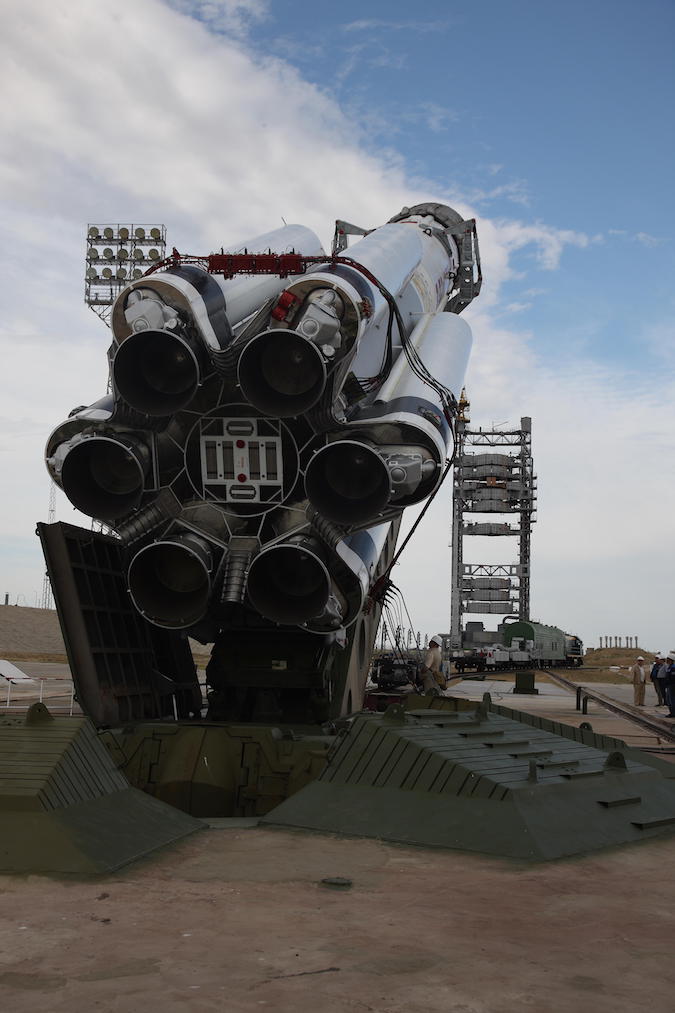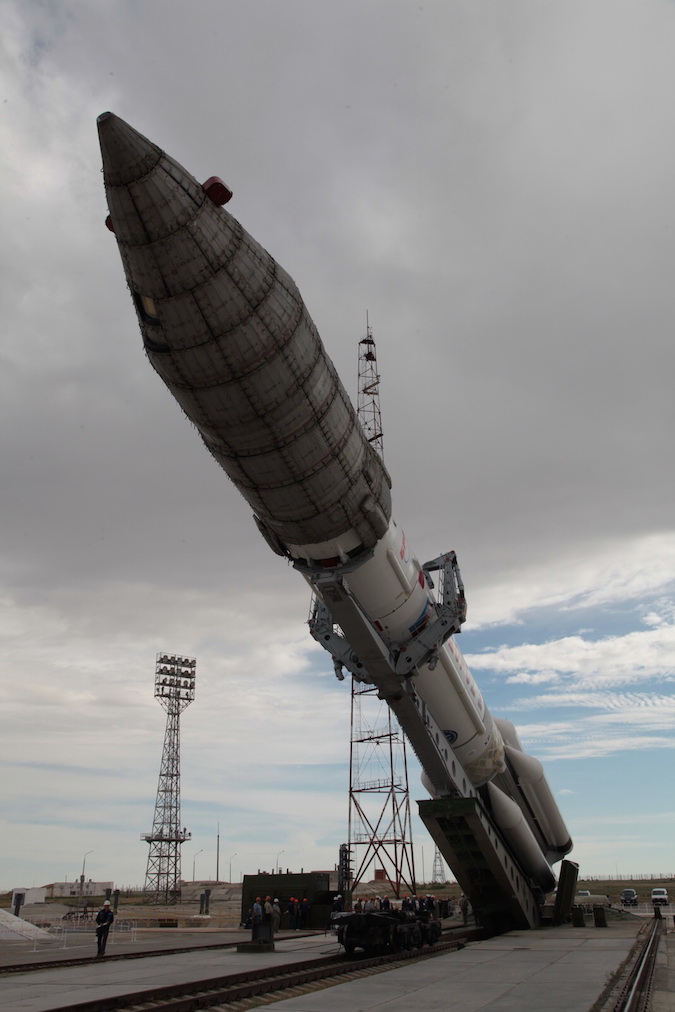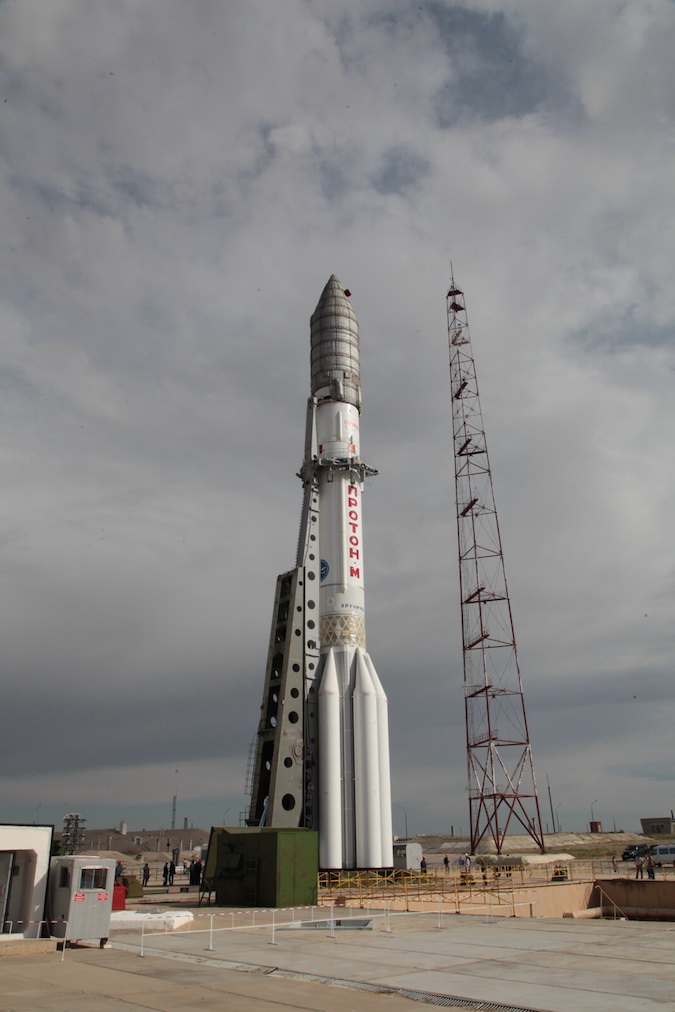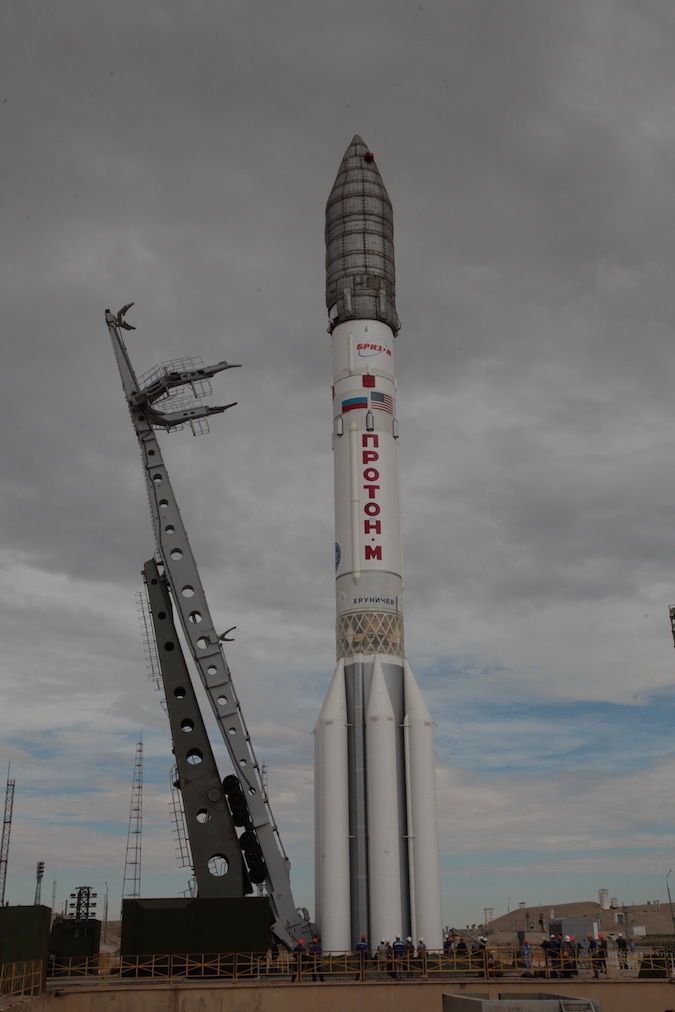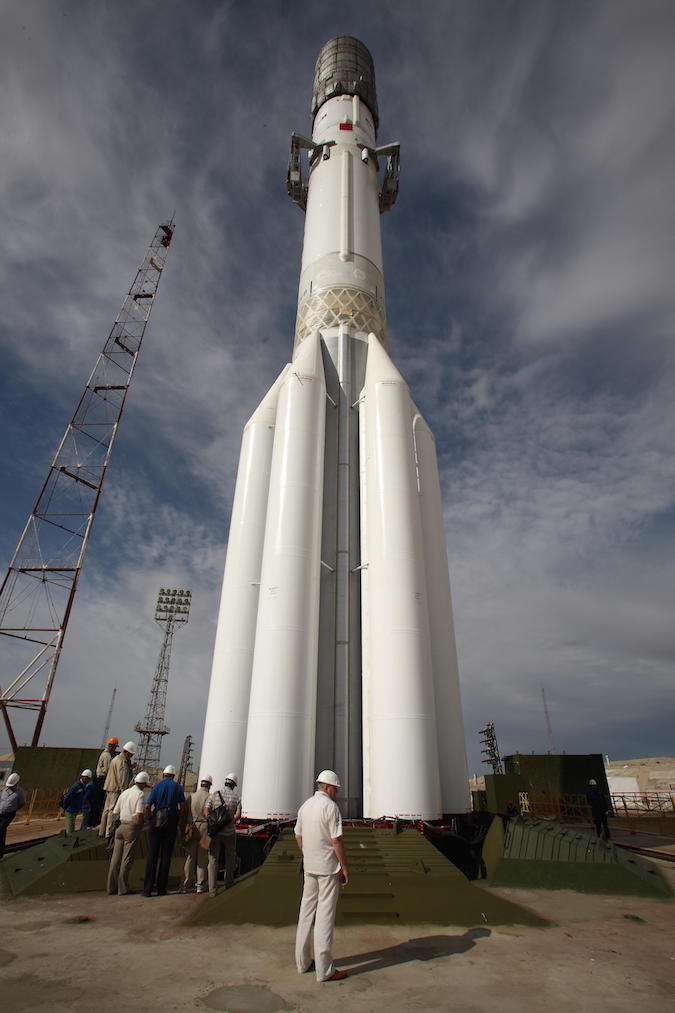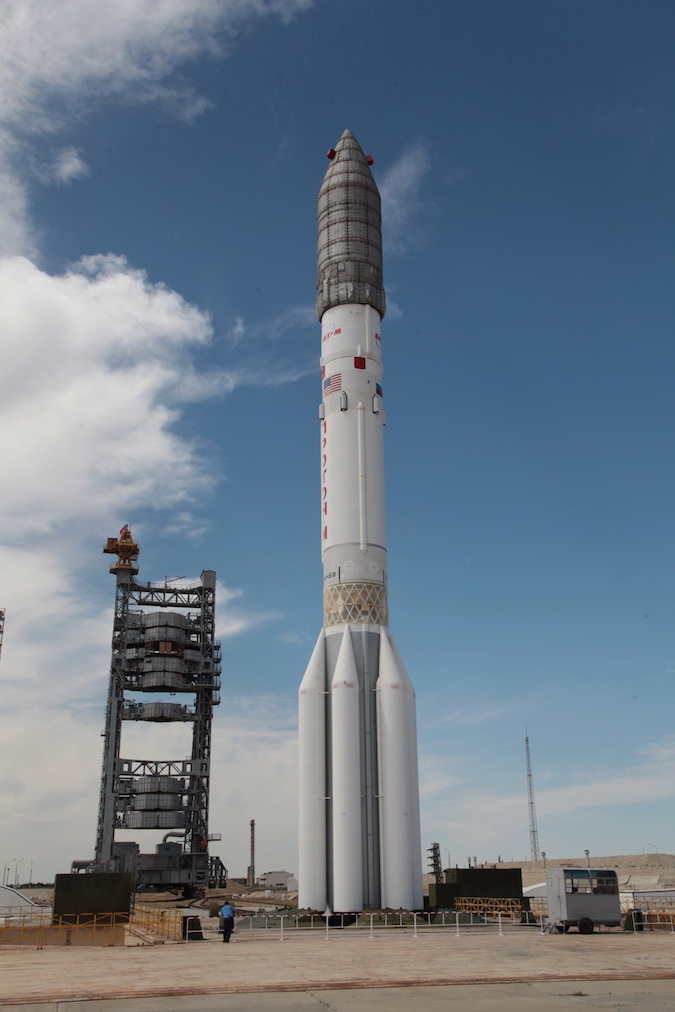 Email the author.
Follow Stephen Clark on Twitter: @StephenClark1.