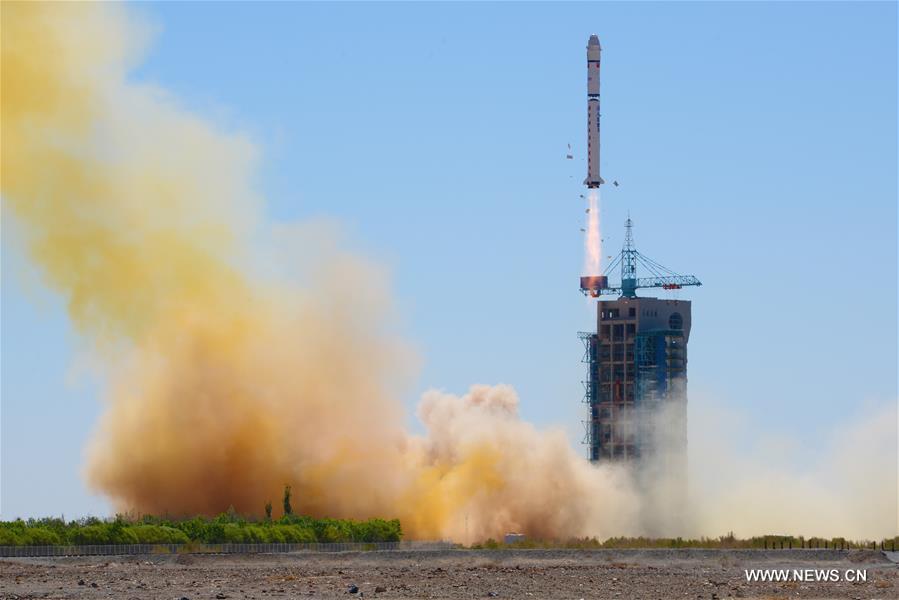 A Long March 2D booster fired into space Sunday from a remote Chinese spaceport in the Gobi Desert, delivering a military spy satellite to a 640-kilometer-high (400-mile) perch in polar orbit.
The two-stage Long March 2D rocket took off at 0243 GMT Sunday (10:43 p.m. EDT Saturday) from the Jiuquan launch center in northwest China's Inner Mongolia province.
The liftoff occurred at 10:43 a.m. Beijing time, according to China's state-run Xinhua news agency.
The 41-meter (134-foot-tall) liquid-fueled rocket veered south from Jiuquan to put its payload into a sun-synchronous orbit. Tracking data released by the U.S. military indicated the spacecraft reached an orbit with an apogee, or high point, of about 653 kilometers (405 miles), and a low point, or perigee of 625 kilometers (388 miles).
The orbit is inclined 98.1 degrees to the equator, ensuring the satellite covers the entire planet.
Xinhua reported the spacecraft aboard Sunday's launch was Yaogan 30, a remote sensing satellite that "will be used for experiments, land surveys, crop yield estimates and disaster relief."
Western analysts believe the Yaogan satellites series is a fleet of Chinese intelligence-gathering spacecraft. The parameters of Yaogan 30's launch, including its launch site, rocket booster and orbit, match those of five previous launches in 2007, 2008, 2009, 2010 and 2014.
Those missions lofted high-resolution optical spy satellites into orbit, and experts believe Yaogan 30 shares the same purpose.
China did not officially announce Sunday's launch in advance, keeping with the country's standard practice for military space missions.
Sunday's flight marked China's fifth space launch of the year, and the 29th orbital launch attempt worldwide in 2016.
Email the author.
Follow Stephen Clark on Twitter: @StephenClark1.