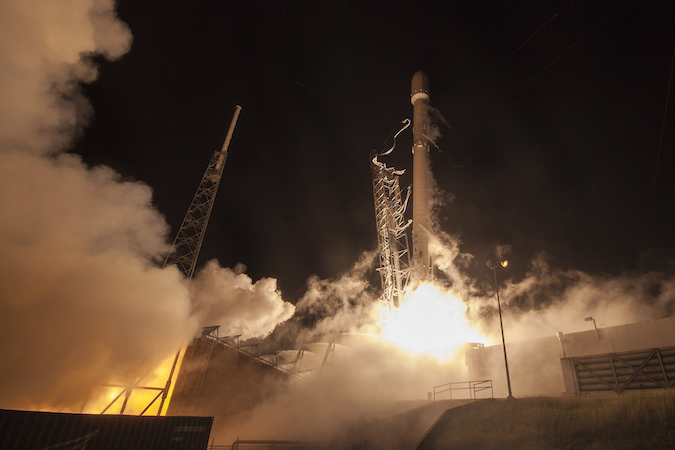 SpaceX's Falcon 9 rocket will launch a third-generation GPS navigation satellite for the U.S. military in 2018, the Air Force said Wednesday, breaking a monopoly held by United Launch Alliance since its formation nearly a decade ago.
The second satellite in the Air Force's GPS 3 series, GPS 3-2, will launch aboard a Falcon 9 rocket from Cape Canaveral in May 2018.
The Air Force's announcement came hours after SpaceX unveiled a plan to send the first commercial mission to Mars in 2018, when it hopes to send an uncrewed "Red Dragon" capsule to land there.
The GPS 3 launch contract's $82.7 million value covers launch vehicle production, mission integration, and launch operations and spaceflight certification, the Air Force's Space and Missile Systems Center said in a press release.
SpaceX was expected to win the contract after rival ULA declined to bid in the competition, citing a congressional restriction pushed by Sen. John McCain, R-Arizona, to keep the Atlas 5 rocket's Russian RD-180 engines from launching sensitive, costly U.S. military satellites. ULA also said it did not have proper accounting methods to comply with requirements levied the Air Force procurement notice issued Sept. 30.
Congress lifted the ban on using RD-180 engines for U.S. military payloads in December, and ULA says it intends to bid in future competitions.
ULA also raised concerns last year about language in the GPS 3 launch procurement that favors price over other factors, such as reliability, schedule certainty, technical capability and past performance, criteria that would likely benefit the Atlas 5.
"This GPS 3 launch services contract award achieves a balance between mission success, meeting operational needs, lowering launch costs, and reintroducing competition for national security space missions," said Lt. Gen. Samuel Greaves, commander of the Space and Missile Systems Center and the Air Force's program executive officer for space.
The GPS 3-2 launch contract is the first of nine competitive launch procurements the Air Force intends to release through Sept. 30. Six of the launches opened to bidding this year will carry GPS satellites, including the next competition, the Air Force said.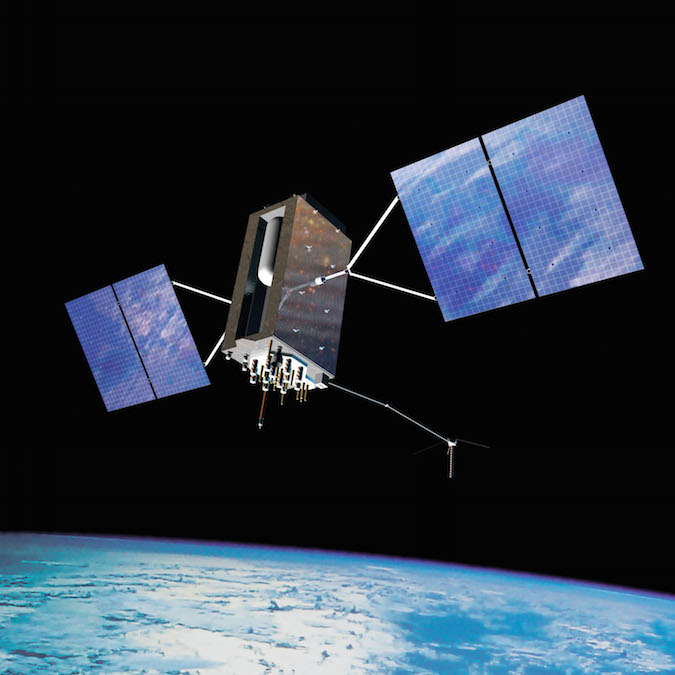 The first GPS 3 satellite is set for launch as soon as May 2017 aboard a United Launch Alliance Delta 4 rocket. The Air Force awarded that contract in a sole-source block buy of ULA rockets.
ULA plans to retire the medium-class, single-core version of the Delta 4 rocket in 2018 and use Atlas 5s for most of its launches through the end of the decade, when the company's new Vulcan rocket is set to debut.
Formed in 2006 by the merger of Boeing and Lockheed Martin's rocket divisions, ULA was the only company certified to lift U.S. national security satellites to orbit until SpaceX won approval for the job in May 2015.
Lockheed Martin is under contract to build the first eight satellites of the GPS 3 series, and the Air Force says it will order two more GPS 3 satellites from the satellite-builder later this year.
The Air Force plans to open the procurement future GPS 3 satellites to other companies. Boeing and Northrop Grumman, along with incumbent Lockheed Martin, have expressed interest in manufacturing the next set of GPS navigation stations.
The next-generation GPS satellites will introduce new capabilities to the ubiquitous space-based navigation network, the Air Force said. The spacecraft will provide improved anti-jamming capabilities, better accuracy in navigation and timing, and a new civilian L-band signal compatible with Europe's Galileo satellite navigation system.
SpaceX won two Air Force launch contracts before Wednesday — for a Falcon 9 flight with the Deep Space Climate Observatory last year a Falcon Heavy mission next year — but those deals went through a separate military office that manages lower-priority payloads.
The GPS 3 launch contract award is the first time SpaceX won a commitment to fly a more critical "EELV-class" satellite, a category that includes GPS navigation craft, nuclear-hardened, jam-resistant communications satellites, and platforms to warn the military of a nuclear attack.
The award comes after SpaceX struggled for several years to break into the military launch market, a contentious effort marked by a SpaceX lawsuit against the Air Force and intense lobbying in Washington.
Email the author.
Follow Stephen Clark on Twitter: @StephenClark1.