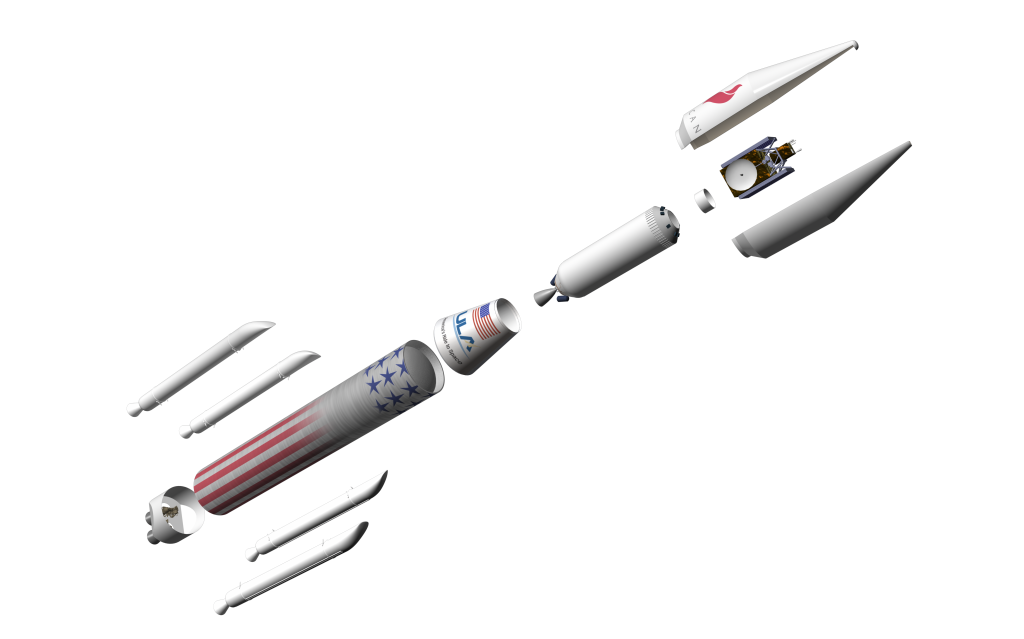 CAPE CANAVERAL — Work to create a new all-American rocket, the United Launch Alliance Vulcan-Centaur, has passed its first major hurdle for its first flight in three years, officials announced Thursday.
The Preliminary Design Review for the next-generation vehicle was recently completed and verified that the rocket will satisfy the criteria for the diverse military, civil and commercial missions it will launch.
"The completion of the Vulcan Centaur rocket's PDR is the first of several major and very exciting milestones in the launch vehicle's development," said Tory Bruno, ULA president and chief executive officer. "We have a strong path to get to a 2019 flight test of this new, highly-capable American launch vehicle."
The rocket as currently designed will be powered by a pair of BE-4 liquefied natural gas main engines, made by Blue Origin, for 1.1 million pounds of thrust.
ULA continues to carry the Aerojet Rocketdyne AR-1 kerosene engine as a backup option if the BE-4 is not available in time. A final decision of which engine to pursue will come late this year or early next.
The American-powered first stage stems from the fervor to replace the Russian RD-180 engines used by Atlas 5 and use domestic powerplants.
Sitting atop the Vulcan first stage will be the venerable Centaur upper stage that currently flies on Atlas. The Centaur heritage dates back five decades.
Up to six strap-on solid-fuel boosters from Orbital ATK will tailor each Vulcan to its given payload, continuing the successful dial-a-rocket approach used by Atlas.
"Vulcan Centaur will revolutionize spaceflight and provide affordable, reliable access to space with an American main engine," said Mark Peller, ULA's program manager for major development.
A later iteration of Vulcan will replace Centaur with the Advanced Cryogenic Evolved Stage, or ACES, that will offer extended mission durations and be powerful enough to replace the Delta 4-Heavy for its most-challenging NRO missions to directly into geosynchronous orbit 22,300 miles above the Earth.
The rocket will fulfill the entire spectrum of Defense Department payloads in terms of weight and orbits.
Vulcan rockets will be launched from Complex 41 at Cape Canaveral in Florida and Space Launch Complex 3-East at Vandenberg Air Force Base in California.
Our Vulcan archive.