Now enclosed in the aluminum nose cone that will protect it during the climb through the atmosphere, the Cygnus cargo ship — the S.S. Rick Husband — remains on schedule for launch to the International Space Station on March 22 atop an Atlas 5 rocket.
United Launch Alliance workers encapsulated the freighter on Wednesday with the 14-foot-diameter, 45-foot-long extra extended payload fairing (XEPF) at Kennedy Space Center's Payload Hazardous Servicing Facility. The craft moves to the Atlas rocket's assembly building at the Cape's Complex 41 on Monday.
Credit: United Launch Alliance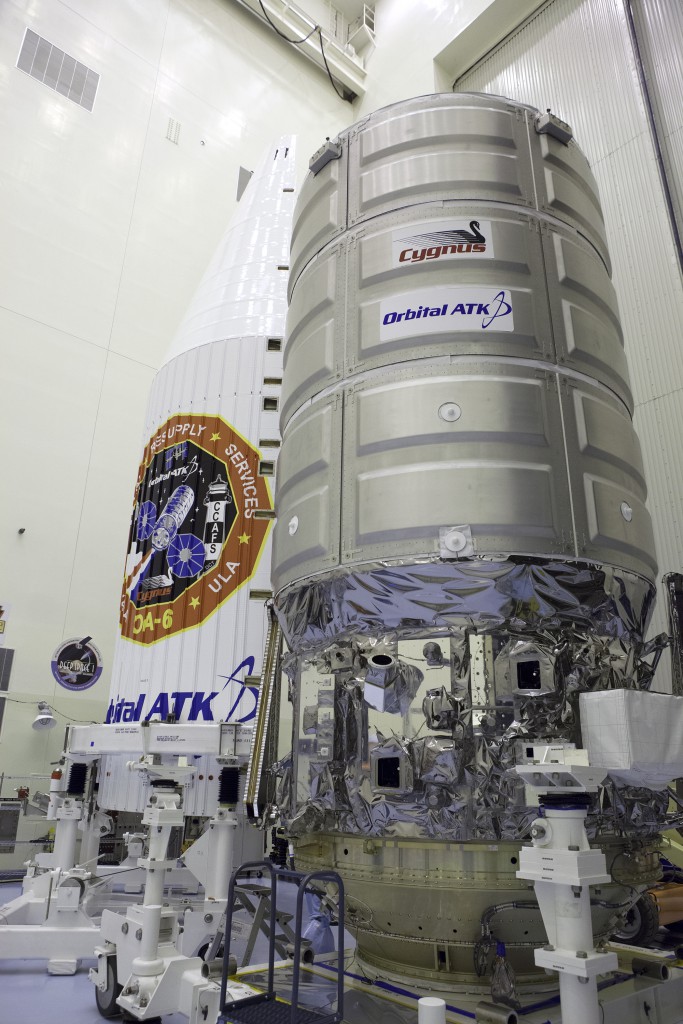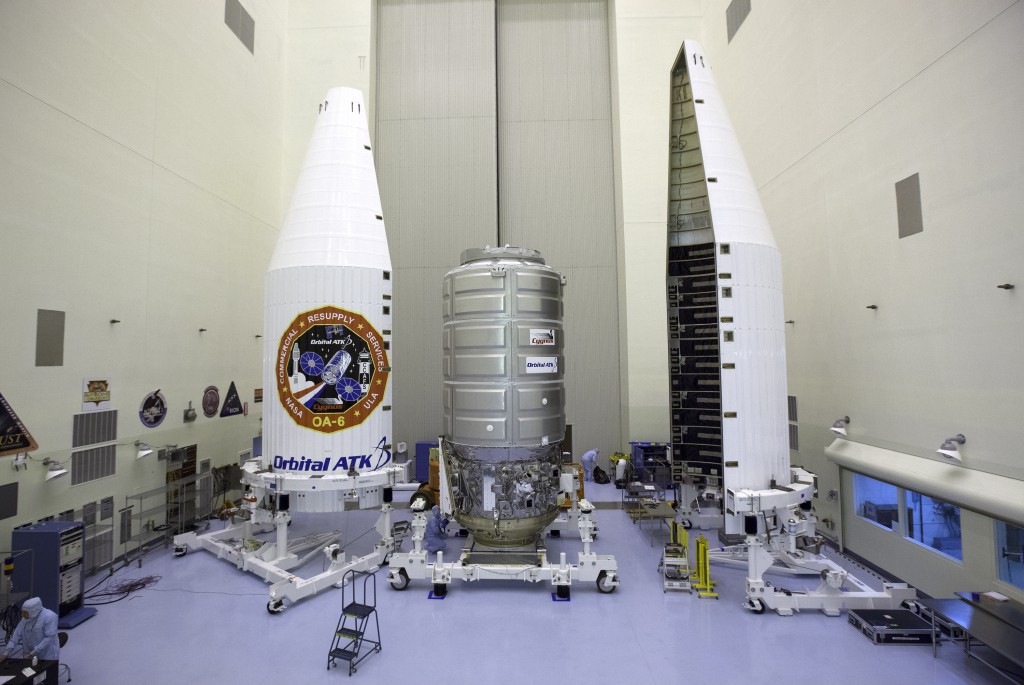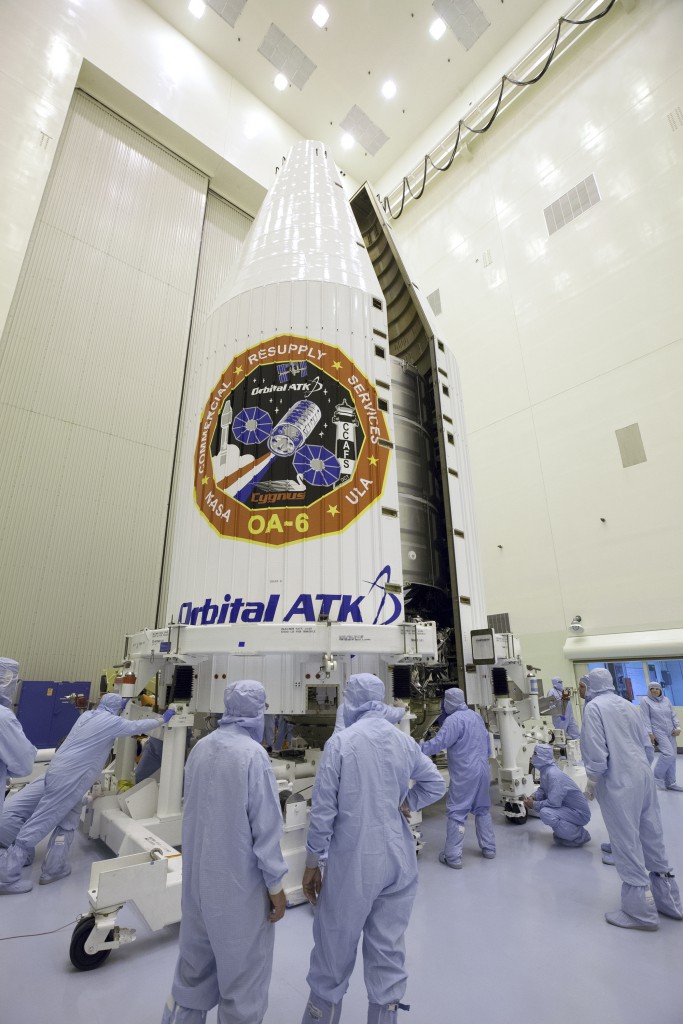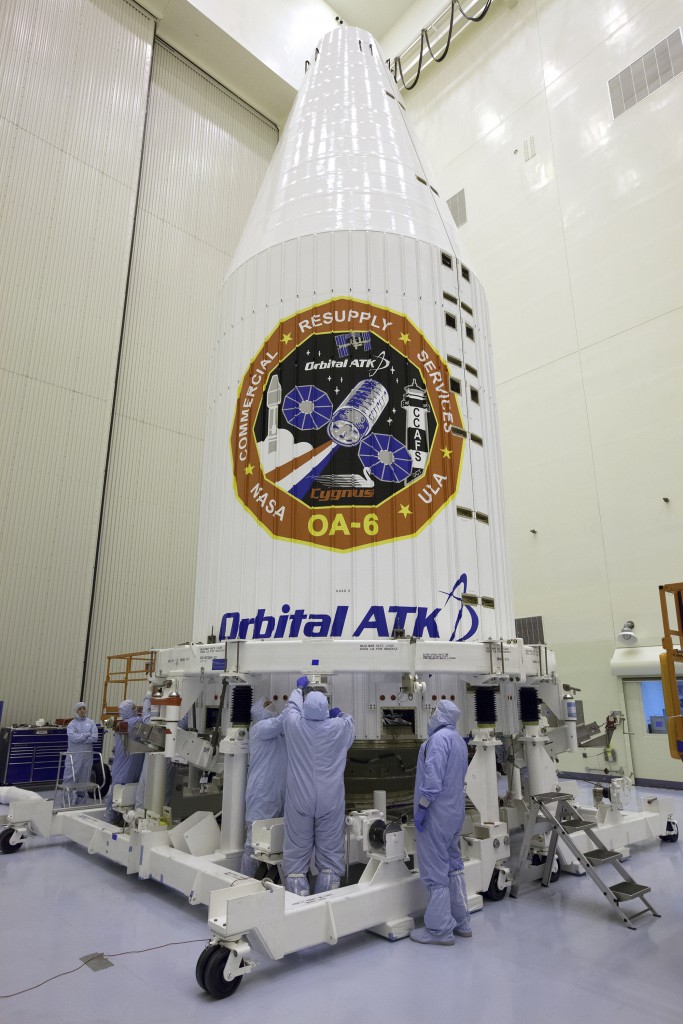 See earlier Cygnus OA-6 coverage.
Our Atlas archive.