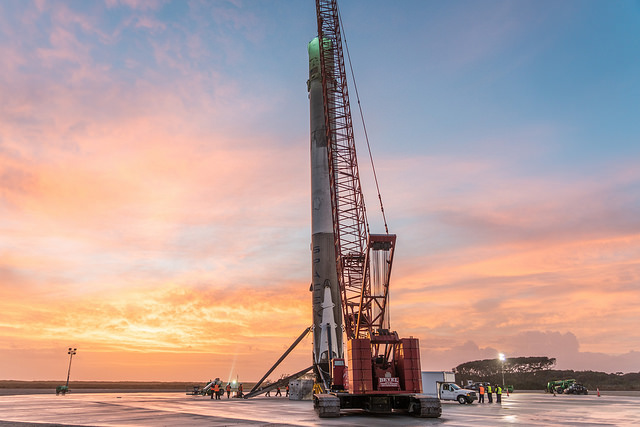 In one of the strongest public endorsements of SpaceX's initiative to put a reusable launcher on the commercial market, a top official from satellite communications giant SES said Tuesday that the company wants to fly one of its pricey payloads on a used Falcon 9 rocket, perhaps even without a test flight.
Martin Halliwell, chief technology officer for Luxembourg-based SES, told reporters at Cape Canaveral that the telecom satellite operator has "challenged" SpaceX to allow it to be first in line to fly a spacecraft on a previously flown Falcon 9 rocket.
SpaceX is experimenting with recovering spent boosters following Falcon 9 launches, and engineers achieved the first successful landing of a Falcon 9 first stage minutes after a liftoff from Cape Canaveral in December.
---
Spaceflight Now members can read a transcript of Tuesday's media roundtable with Martin Halliwell. Become a member today and support our coverage.
---
The Dec. 21 landing occurred onshore on Florida's Space Coast a few miles south of the Falcon 9 launch pad. SpaceX's attempts to recover Falcon 9 boosters on an ocean-going landing platform — a capability required for the company to eventually return and reuse all its rockets — have been unsuccessful.
The rockets use leftover kerosene and liquid oxygen propellants to steer themselves toward their landing zones, with a final burn of the the booster's center engine to slow down its descent just in time for touchdown.
Halliwell said SpaceX showed off the Falcon 9 first stage flown Dec. 21 as SES officials prepared for the launch of a communications satellite, a liftoff set for 6:46 p.m. EST (2346 GMT) Wednesday on an all-new Falcon 9 launcher.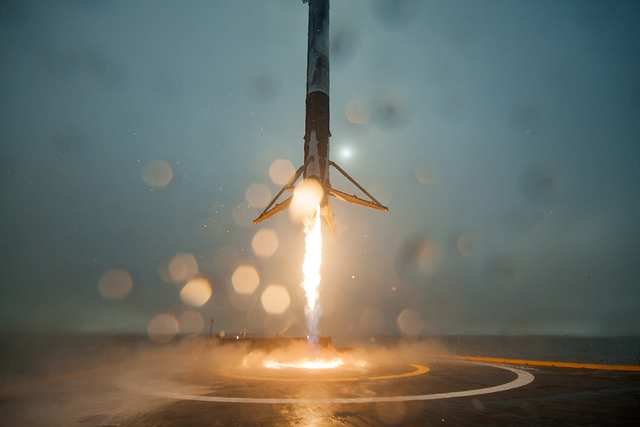 "We actually went out and saw the vehicle that was brought back," Halliwell said. "Very, very impressive, indeed."
SES officials last year first made comments about potentially buying a flight for one of the company's telecom satellites on a used Falcon 9, and Halliwell doubled down on the commitment Tuesday.
"I did put out as a challenge to SpaceX that we would be the first satellite operator that would use the same rocket twice to get to (geostationary) orbit," Halliwell said Tuesday. "We discussed that with our investors, and they really liked that. It's something that I would really like to do."
With more than 50 operational spacecraft, SES is the world's largest commercial geostationary satellite operator.
SES has seven satellites in development, and five of the spacecraft are assigned to launch aboard SpaceX's Falcon 9 rockets. Two others will fly on Ariane 5 rockets.
Halliwell said questions remain regarding how much refurbishment a Falcon 9 first stage needs before it can fly again, and SpaceX still needs to master booster landings, but he believes the risk of reusing the rocket can be retired on the ground.
"They have to work through the qualification. They have to work through all the various flight verification tests, etc., but once we get through that, I don't see any reason why we wouldn't fly on it," he said. "Absolutely none."
Asked whether SES would want to see a successful demonstration flight with a used Falcon 9 first stage, Halliwell said: "Actually, I would say we don't need any."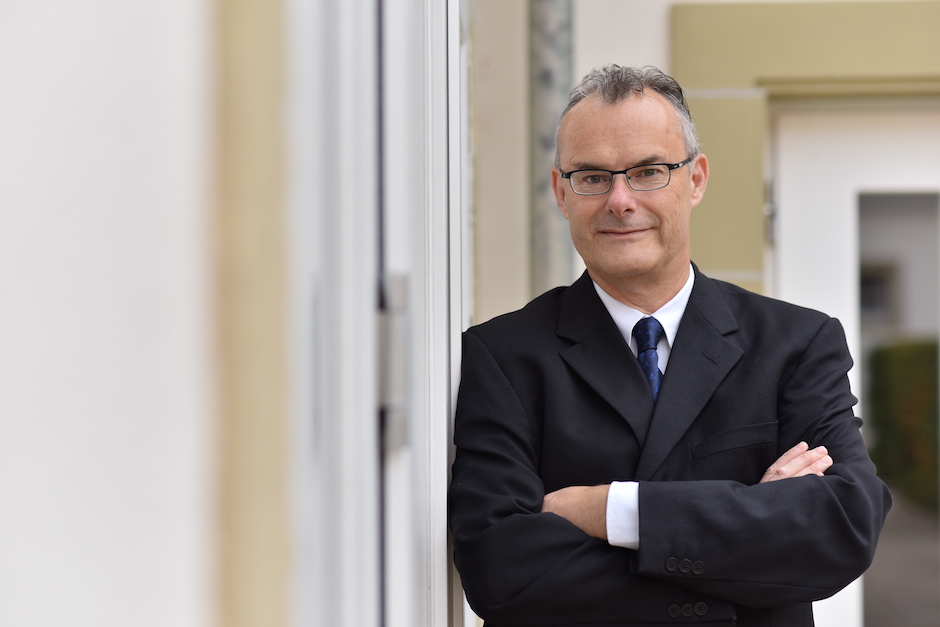 "We've had the proof that we can fly the thing back and land it," he said. "I think the analysis of the status of the vehicle, what, if any, rectification (repair) work is necessary to bring it back to being fully flight-worthy, that's something we need to understand. That's obviously something which SpaceX is working hard on right now.
"If we can get through that, and we can get through the verification testing and such, and then another couple of (landing) tests — I believe they'll come back — I think we would probably be quite happy to fly," Halliwell said. "That's not a show-stopper."
SpaceX's next landing test will come aboard a landing barge in the Atlantic Ocean after Wednesday's launch of SES 9, but the mission profile is at the edge of the Falcon 9's launch capability. The first stage will be traveling nearly twice as fast as the booster successfully recovered in December, adding stress to the rocket during descent and significantly reducing the chance of a smooth landing, SpaceX officials said.
Halliwell, a satellite industry veteran, said SES could convince its insurance providers that flying on a used rocket is worth the risk.
"Insurers are very interesting people," Halliwell said. "They look to us, they look to SES, and they say, 'Guys, do you believe in this or not?' They really look you in the eyes, and we have to have a belief. Once we have that capability of having that belief, and being comfortable with this, and putting an investment which could be half a billion dollars on top of this, then they say, 'OK, you're prepared to do it, and we'll go with you.'"
SpaceX has not set a price for a Falcon 9 launch with a previously flown first stage. A new-build Falcon 9 mission costs approximately $61 million in the commercial market, according to prices published on SpaceX's website.
SpaceX says introducing reusability into the launch market will cut the cost of space transportation and expand access to space for more satellites and smaller companies.
"When we talked with (SpaceX president) Gwynne (Shotwell), she said it should be more expensive because it was flight-proven," Halliwell joked.
SES has committed to more Falcon 9 flights than any other geostationary satellite owner, including a 2013 launch that was SpaceX's first mission to geosynchronous transfer orbit, the drop-off point for telecom payloads heading for fixed positions nearly 22,300 miles (36,000 kilometers) above Earth.
Email the author.
Follow Stephen Clark on Twitter: @StephenClark1.