Burning a mixture of super-cold liquid hydrogen, liquid oxygen and pre-packed solid propellant, Japan's H-2A rocket vaulted into a deep blue evening sky over the beaches of Tanegashima Island on Wednesday with a satellite that will see the surroundings of black holes better than ever before.
The 174-foot-tall (53-meter) rocket blasted off at 0845 GMT (2:45 a.m. EST; 5:45 p.m. Japan Standard Time) Wednesday.
The H-2A rocket, flying for the 30th time, flew east from its launch facility at the Tanegashima Space Center situated on the southern shoreline of an island positioned in the Pacific Ocean near the southwestern end of Japan's main islands.
Powered by two solid rocket boosters and a hydrogen-burning LE-7A main engine, the rocket surpassed the speed of sound in less than a minute and reached the edge of space in four minutes.
The launcher's second stage deployed Japan's Hitomi X-ray observatory into orbit more than 350 miles, or about 575 kilometers, above Earth.
Japanese officials named the mission Hitomi, which means eye or pupil in Japanese, in a nod toward the observatory's goals of peering into the chaotic neighborhoods around black holes and resolving the motion and composition of clouds of hot gas permeating the universe's biggest known structures, such as enormous clusters of galaxies.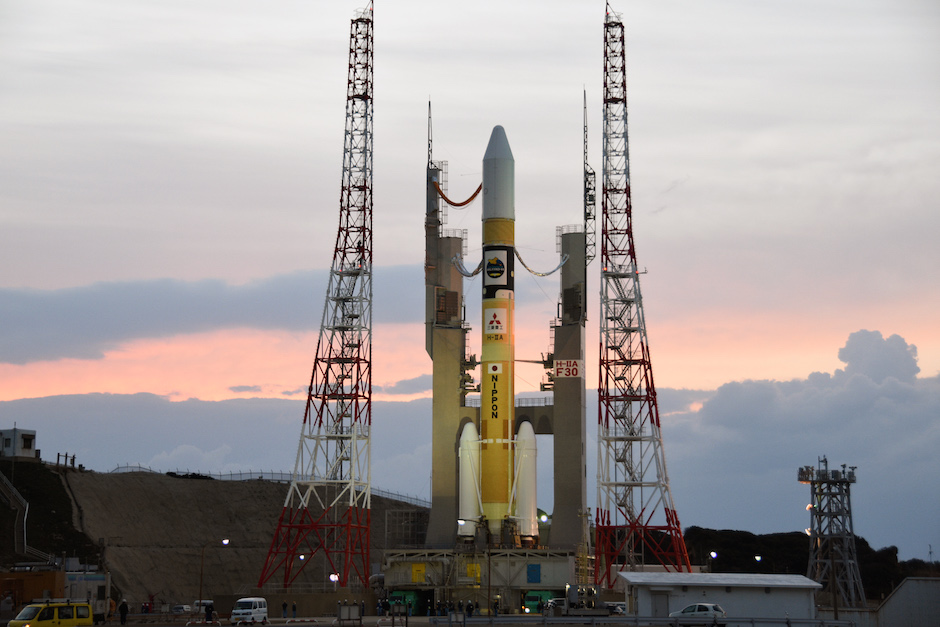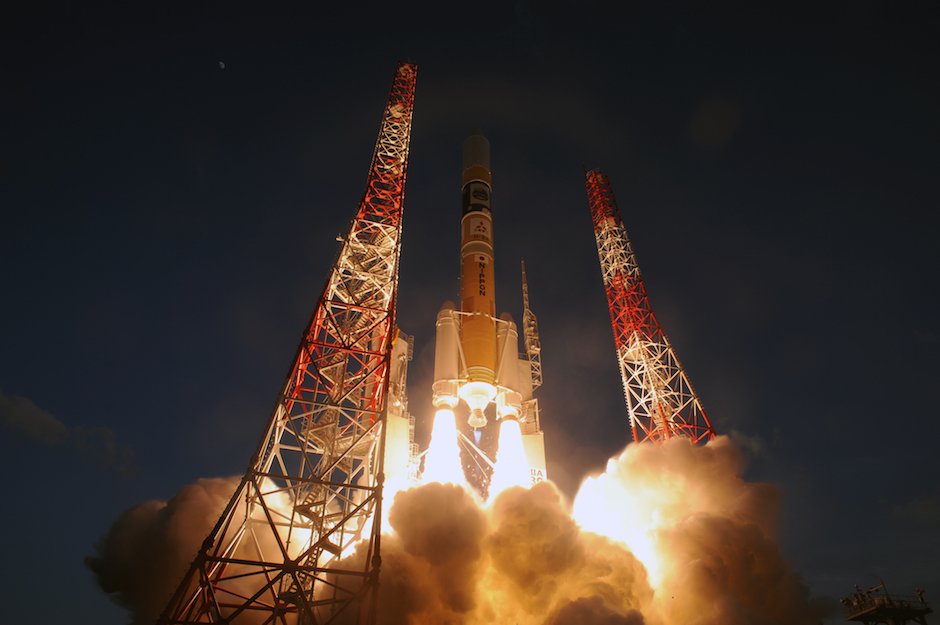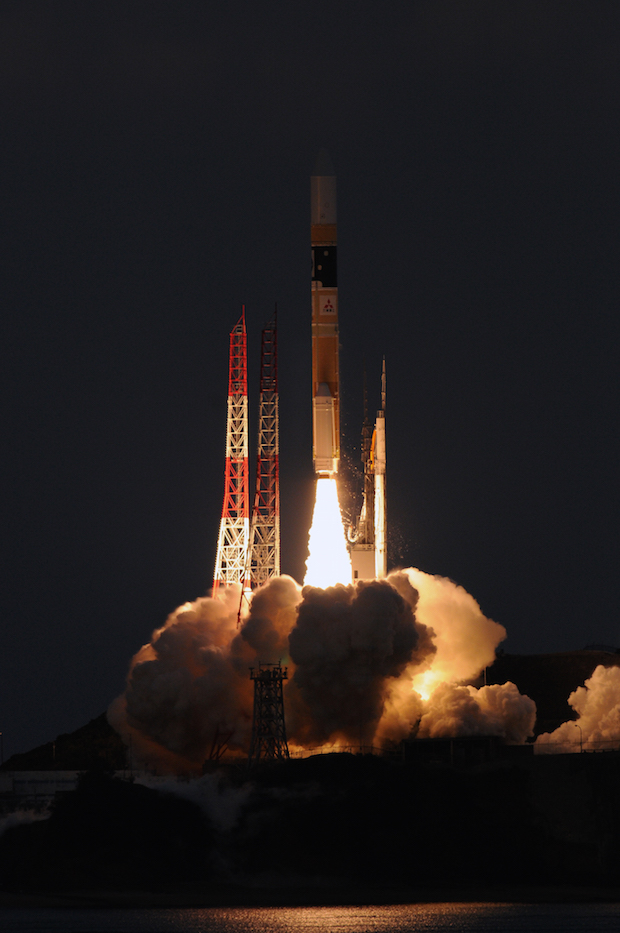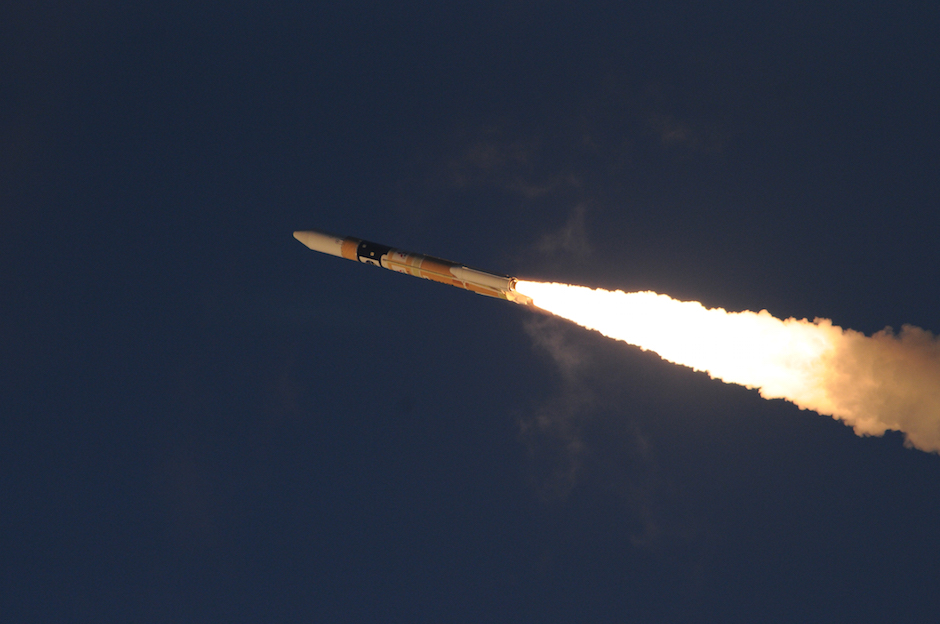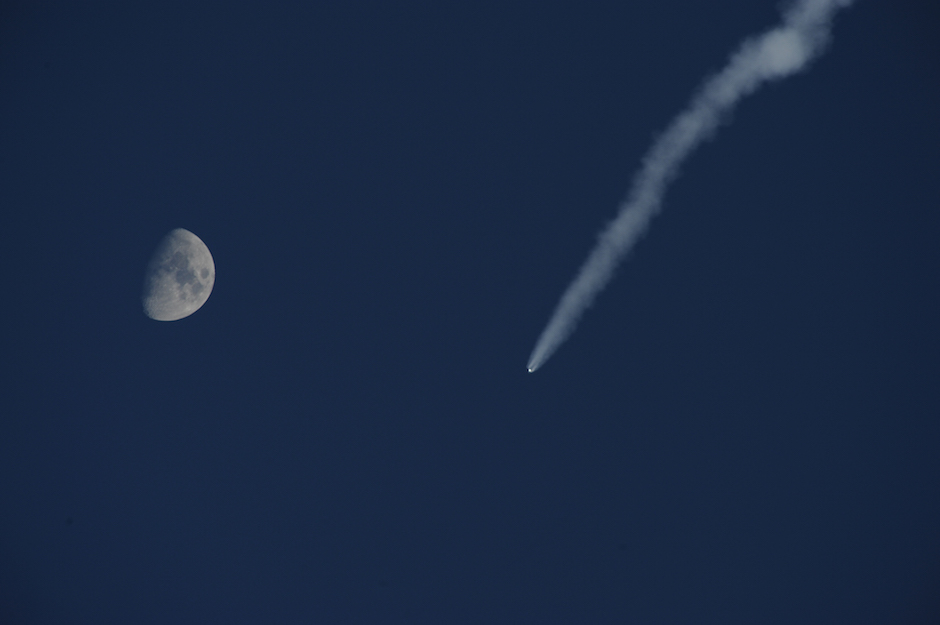 Email the author.
Follow Stephen Clark on Twitter: @StephenClark1.