A Soviet-era missile originally built to deliver nuclear warheads to the United States in wartime fired into space for a much different purpose Tuesday, carrying a European environmental satellite into orbit to help track the effects of climate change.
The 95-foot-tall (29-meter) Rockot booster lifted off at 1757 GMT (12:57 p.m. EST; 8:57 p.m. local time) Tuesday from the Plesetsk Cosmodrome, a military spaceport about 500 miles north of Moscow.
Derived from the SS-19 missile originally developed in the 1970s, the Rockot uses two hydrazine-burning booster stages taken from the stockpiles of Russia's nuclear forces. A specially-built Breeze KM upper stage is added to the top of the SS-19 missile, known in Russia as the UR-100N, to deliver small satellites into orbit.
The payload launched Tuesday was Sentinel 3A, a 1.2-ton satellite to measure sea level rise, monitor phytoplankton and algae, and record temperatures of ocean water and land surfaces. Sentinel 3A is owned by the European Commission, the EU's executive body, and is part of the multibillion-dollar Copernicus Earth observation system operated by the commission, the European Space Agency and Eumetsat, Europe's weather satellite agency.
International sales of Rockot missions like the launch of Sentinel 3A are managed by Eurockot, a German-Russian launch services firm owned by Airbus Safran Launchers and Khrunichev, the Rockot's Russian contractor.
The imagery below shows the Rockot launching out of an above-ground canister from Complex 133 at the Plesetsk Cosmodrome.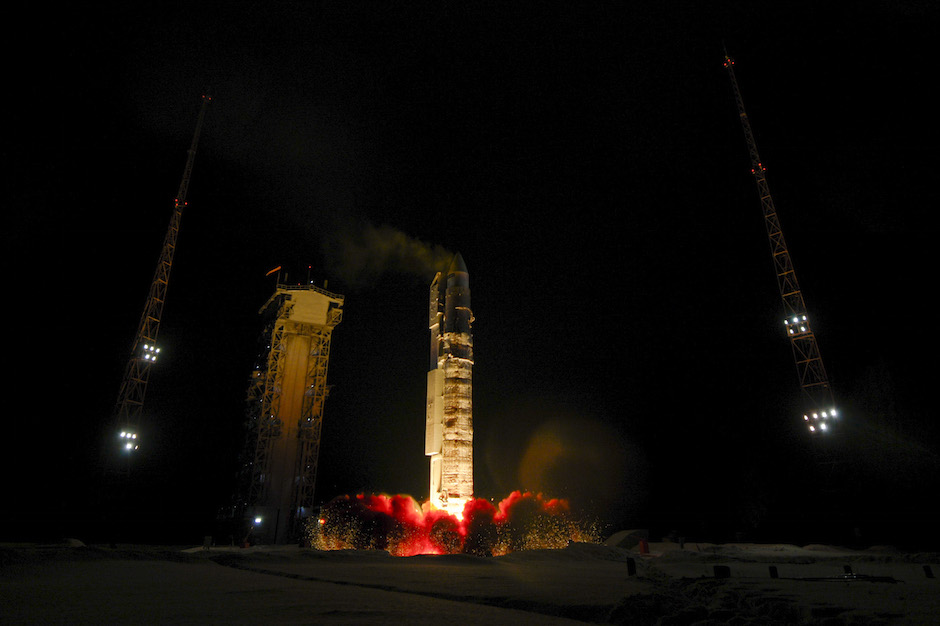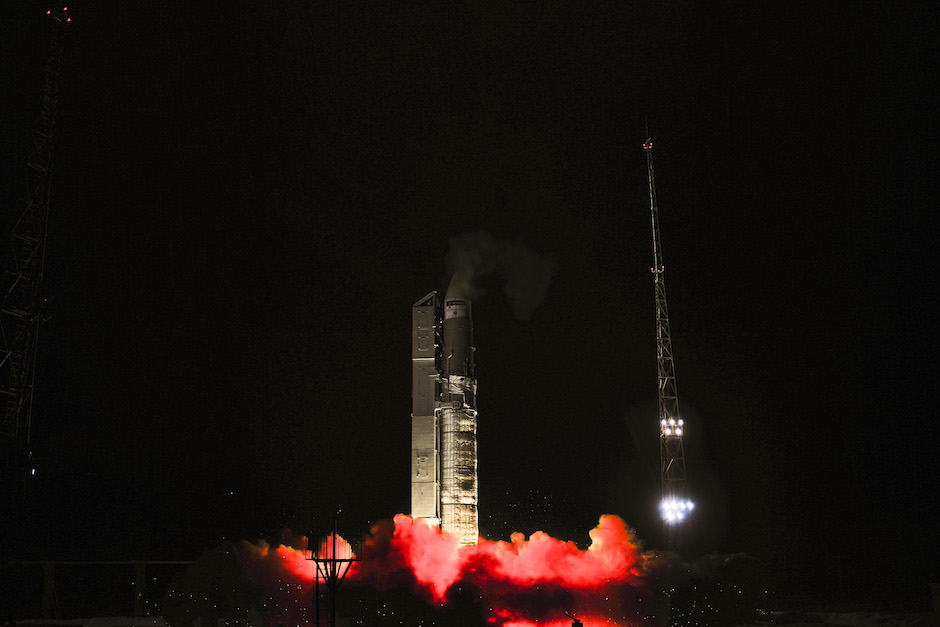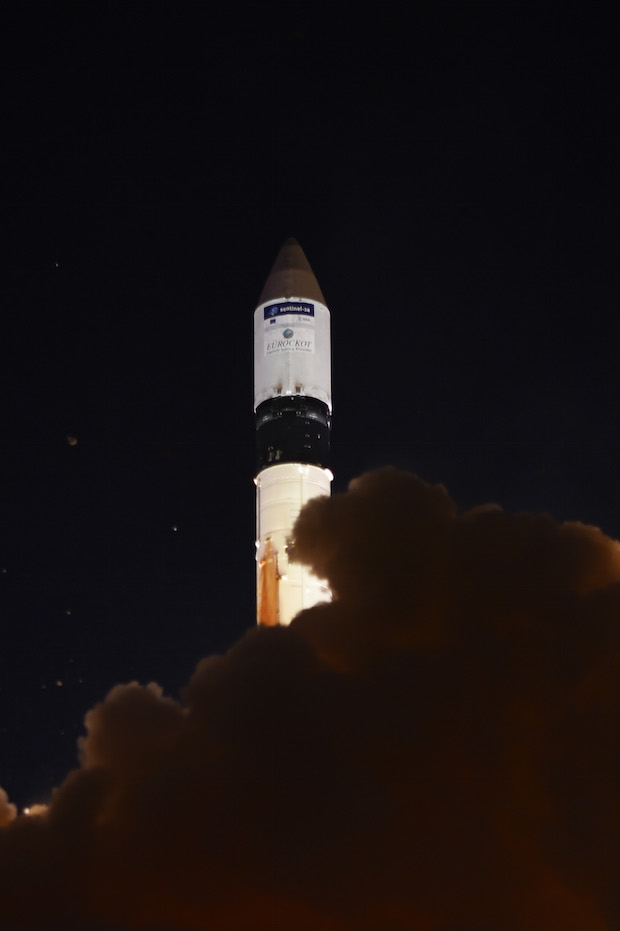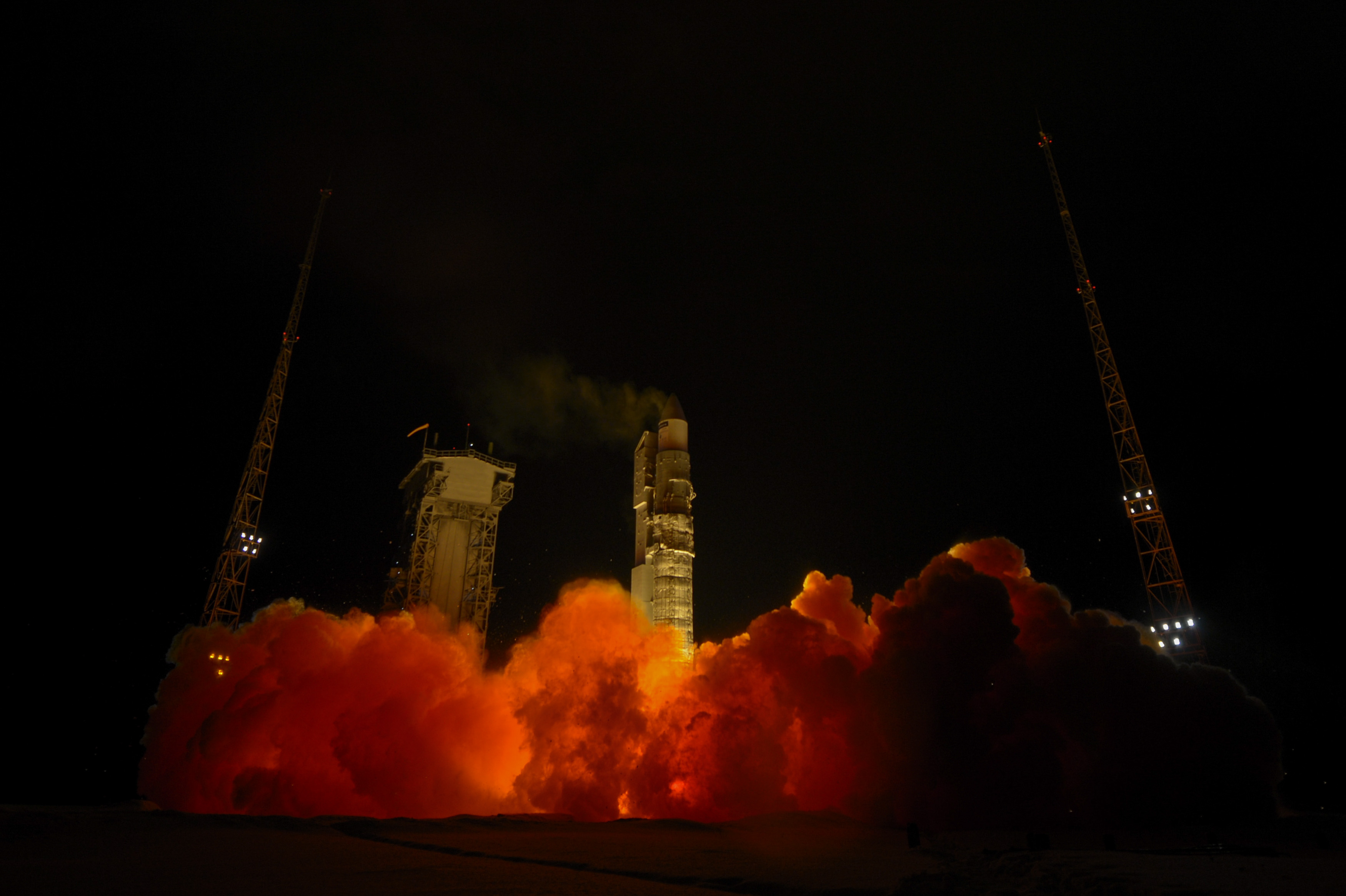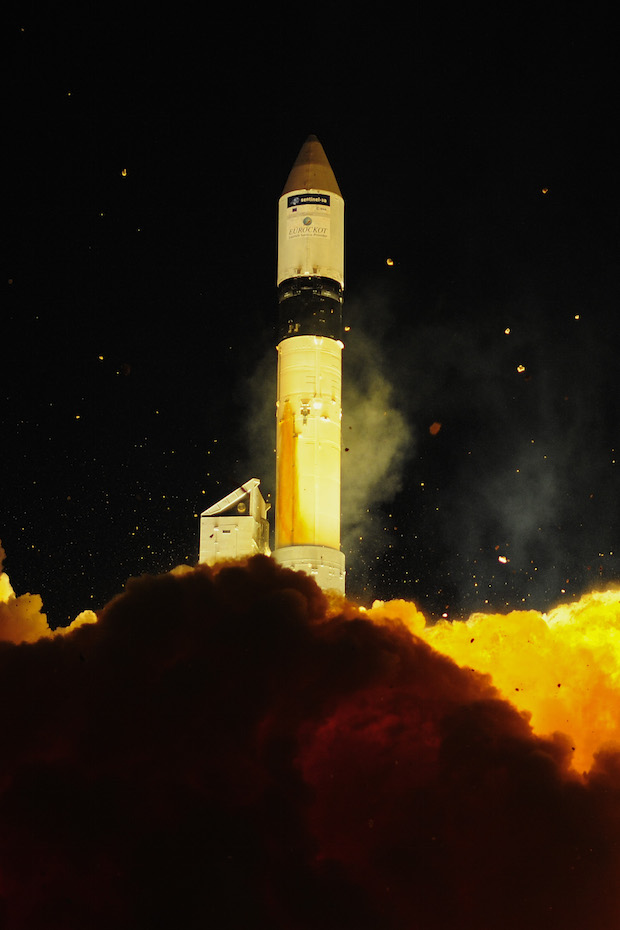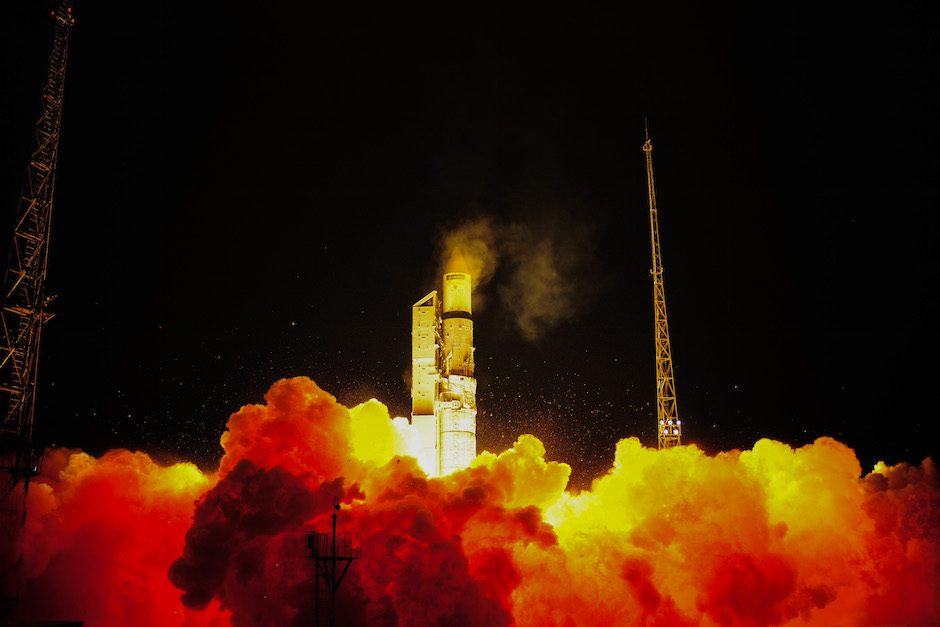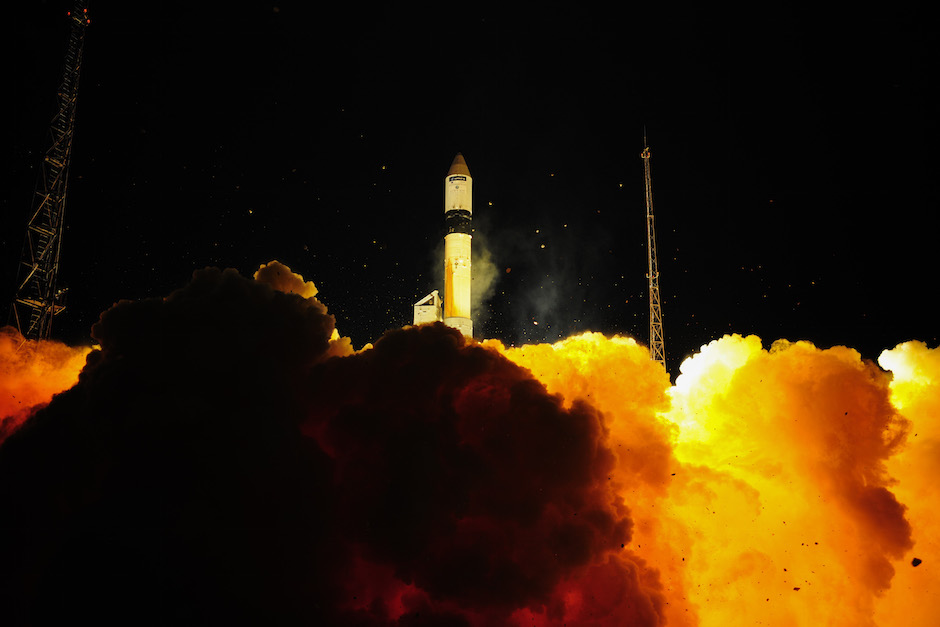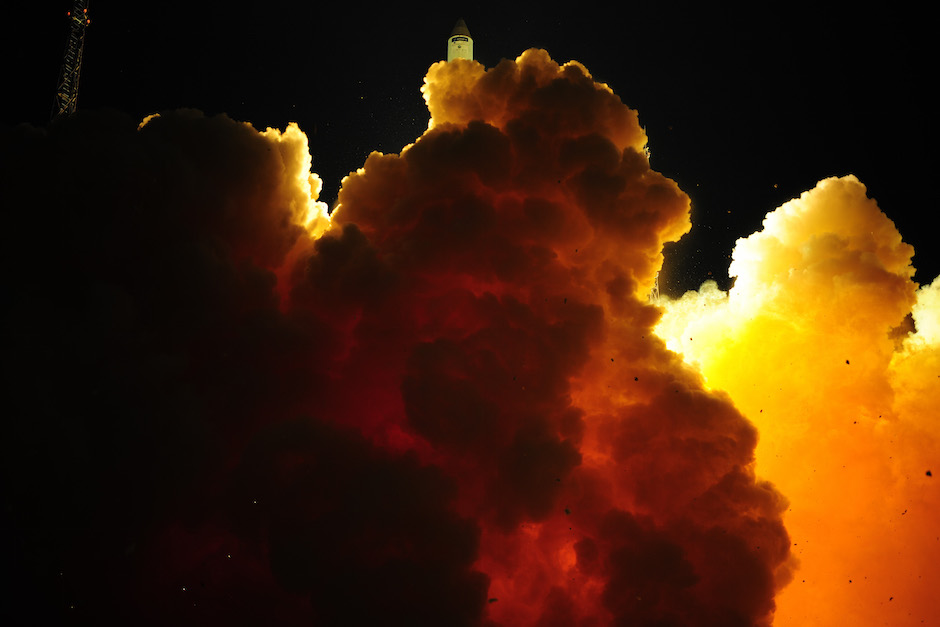 Email the author.
Follow Stephen Clark on Twitter: @StephenClark1.