Engineers have put the finishing touches on a prototype spaceship representing a leap in European space technology, aiming for liftoff Feb. 11 for a flight 260 miles into space and back to Earth for a pinpoint splashdown in the Pacific Ocean.
The Intermediate Experimental Vehicle will blast off aboard a lightweight European Vega launcher from the Guiana Space Center in French Guiana. The launch window Feb. 11 opens at 1300 GMT (8 a.m. EST; 10 a.m. local time) and extends for an hour and 43 minutes.
The four-stage rocket will hurl the conical spacecraft — weighing about 1,845 kilograms (4,067 pounds) — to a top speed of nearly 17,000 mph, just shy of the velocity needed to enter orbit around Earth. The mission will last about 100 minutes before it glides back to Earth with guidance from rocket thrusters, two rear-mounted maneuvering flaps and parachutes for a controlled splashdown in the Pacific, where a recovery boat is stationed to pluck the vehicle from the sea.
ESA says the test flight will demonstrate systems needed for future automated spacecraft to re-enter the atmosphere from Earth orbit.
The IXV arrived in French Guiana from Europe in September on a special delivery flight by an Antonov cargo plane. Its launch scheduled for November was put on hold for a safety review, but preparations resumed in January with a new liftoff date of Feb. 11.
Technicians loaded the spacecraft the hydrazine maneuvering fuel Jan. 19, then rotated the five-meter (16.4-foot) long IXV vertical and attached it to the Vega rocket's payload adapter Jan. 26. Workers positioned the two halves of the Vega's nose fairing around the spacecraft Jan. 28.
The payload composite, including the fairing and IXV, were trucked to the Vega launch pad and hoisted atop the rocket Jan. 30.
The Feb. 11 launch will be the fourth flight of the Vega rocket since its debut in 2012. The Vega is the smaller of Arianespace's family of three rockets launched from the Guiana Space Center, alongside the Ariane 5 and Soyuz.
The photos here show fueling of the IXV spacecraft, encapsulation within the rocket's payload fairing, and its attachment to the Vega launcher.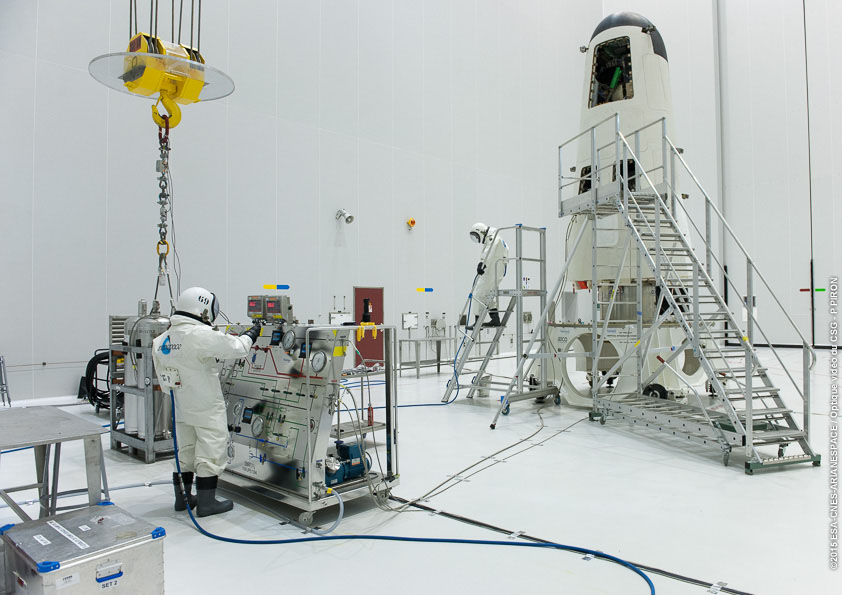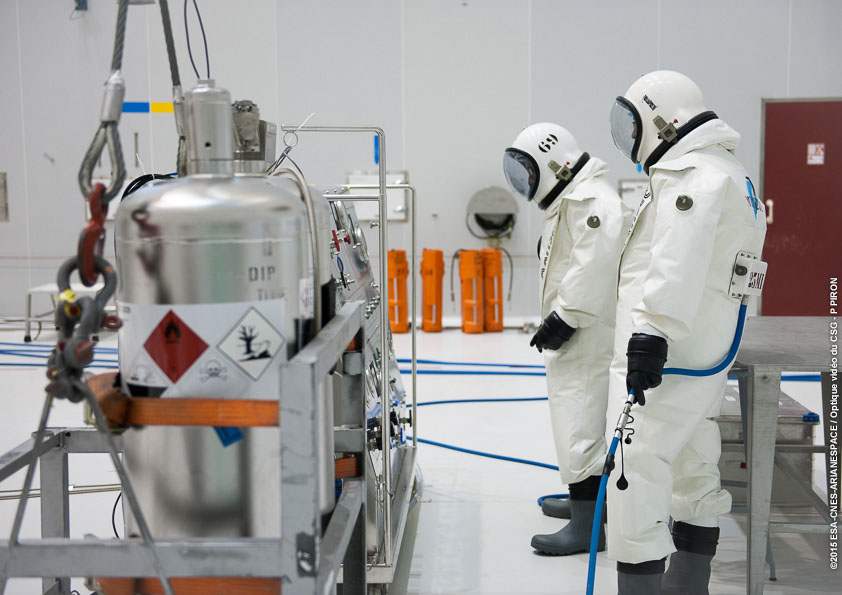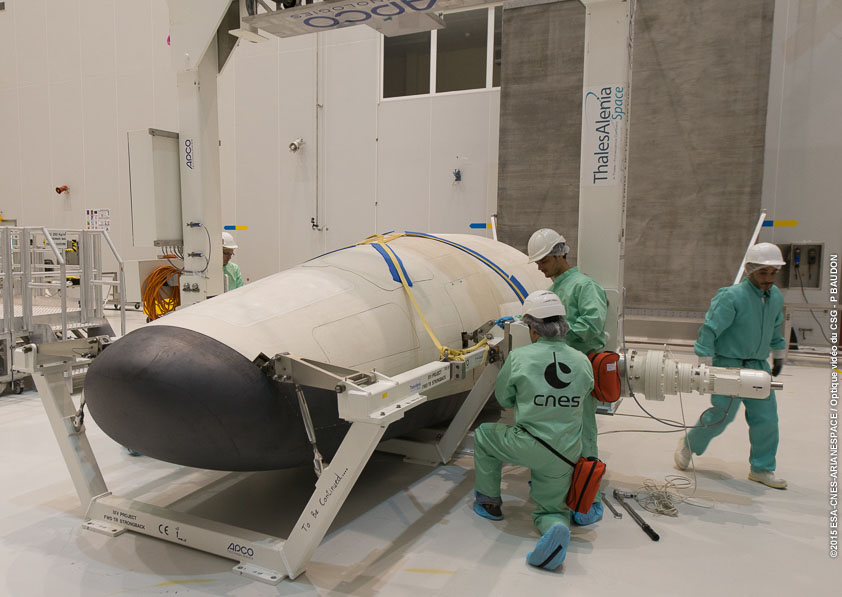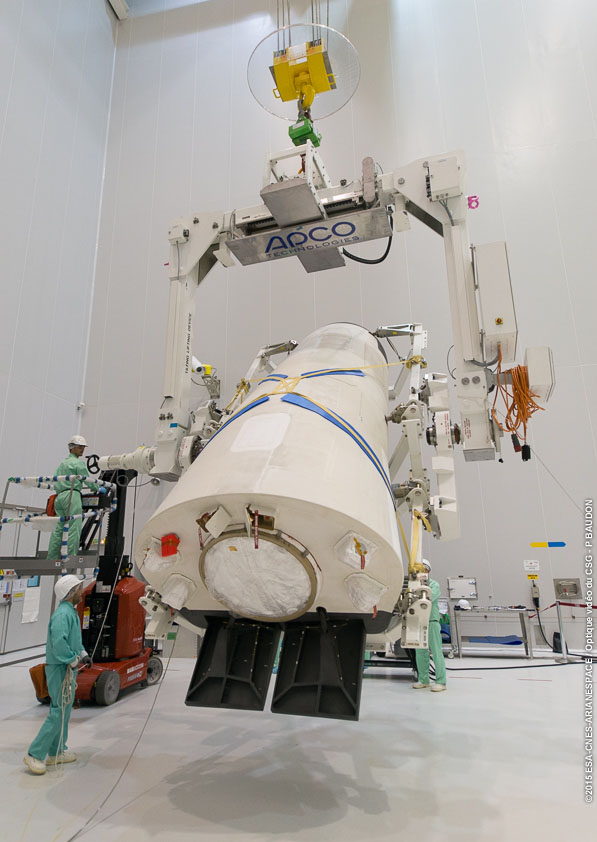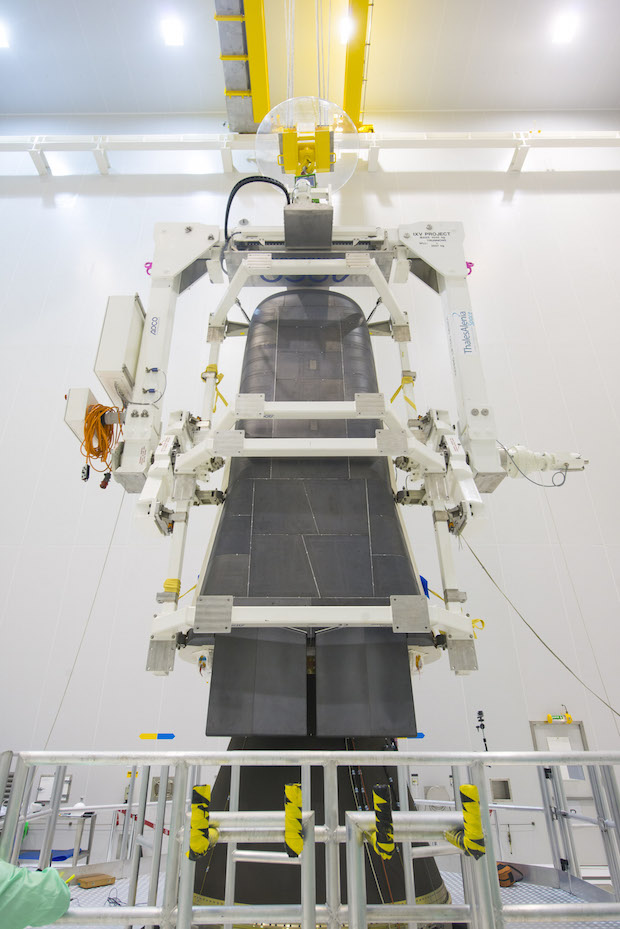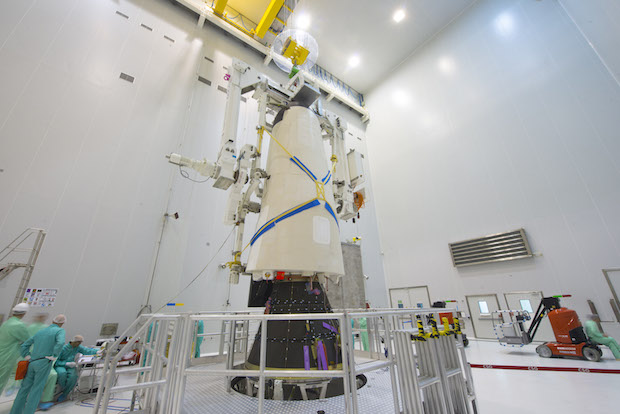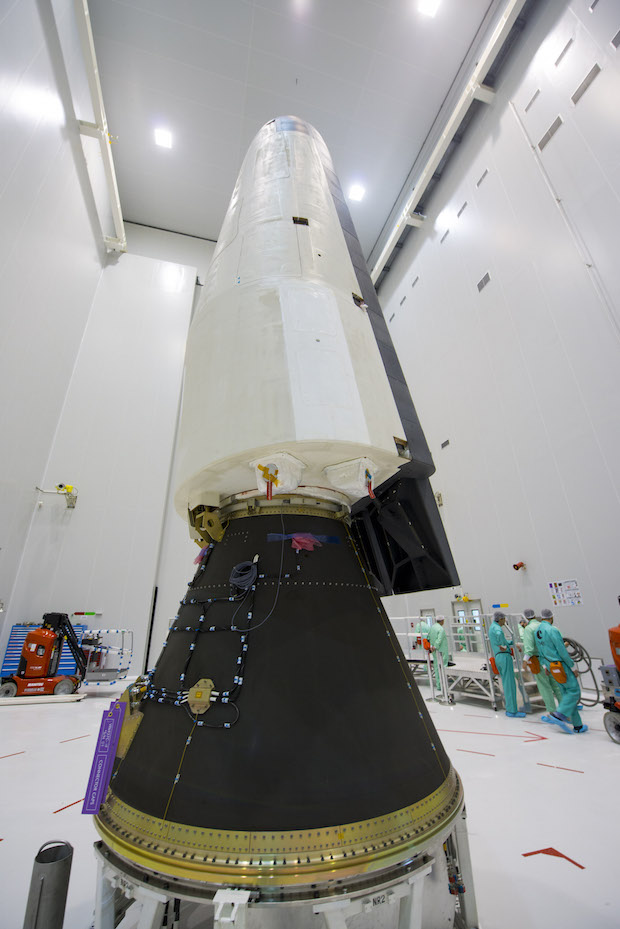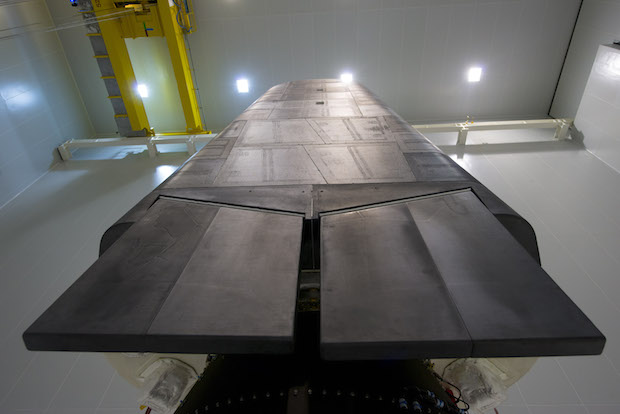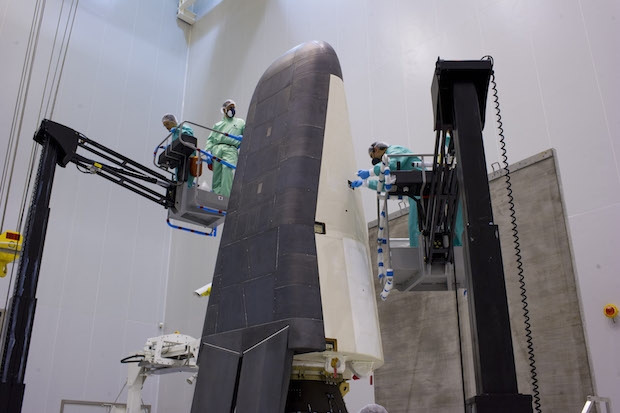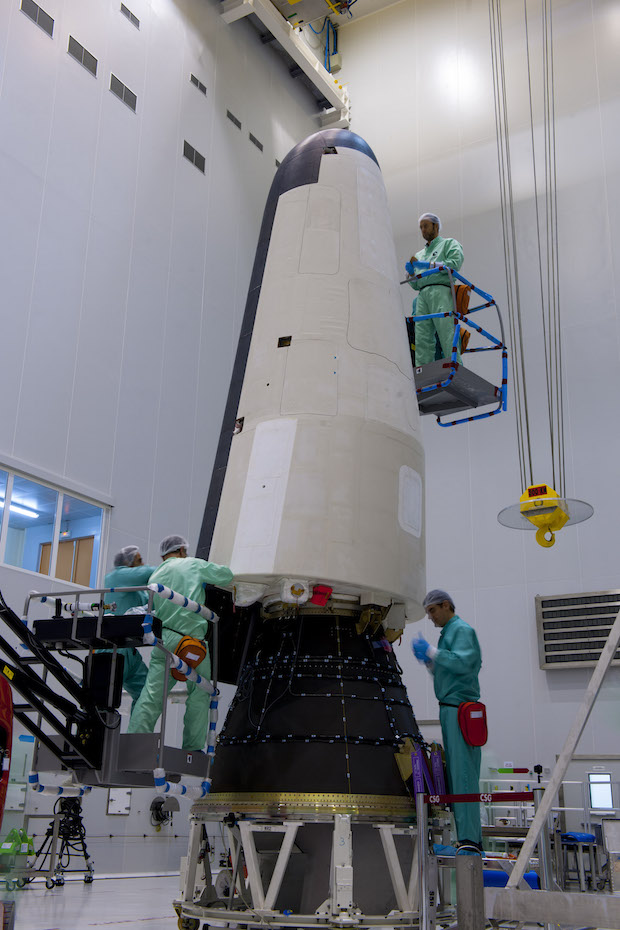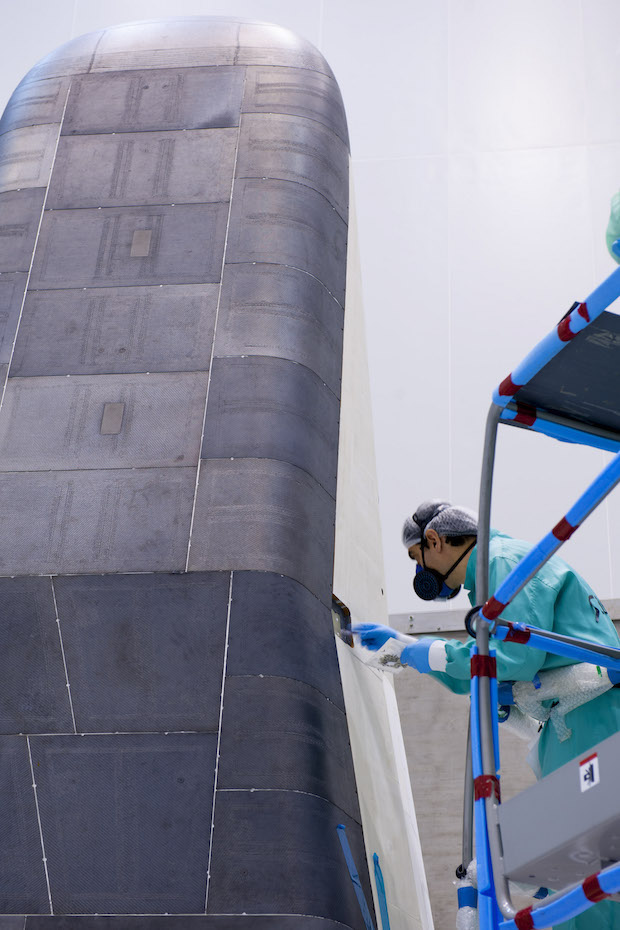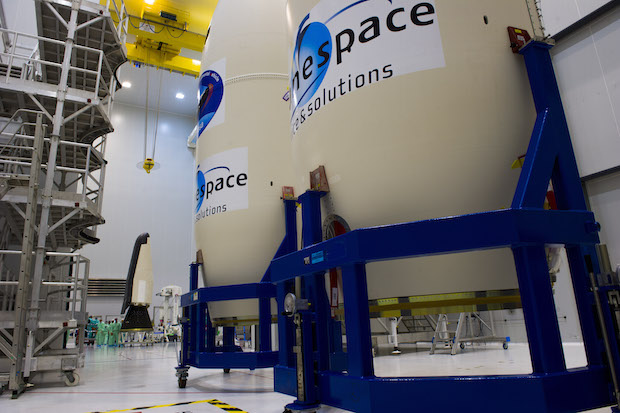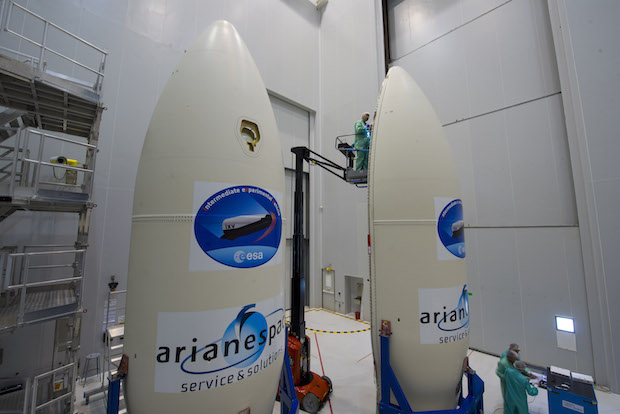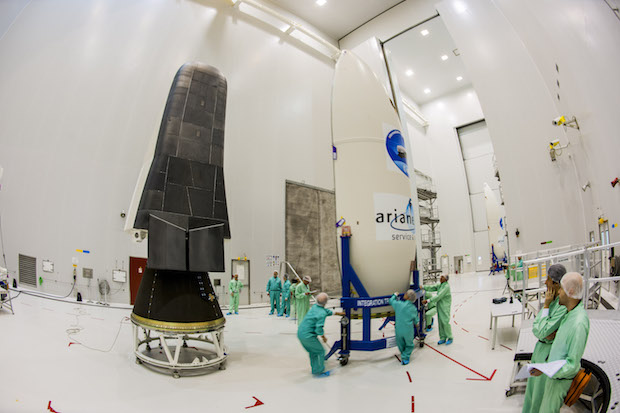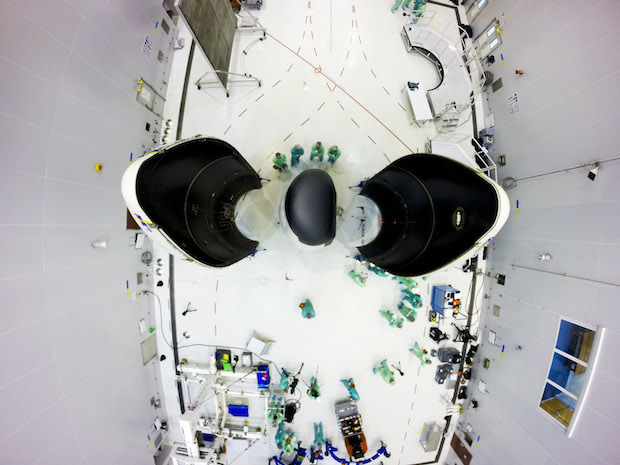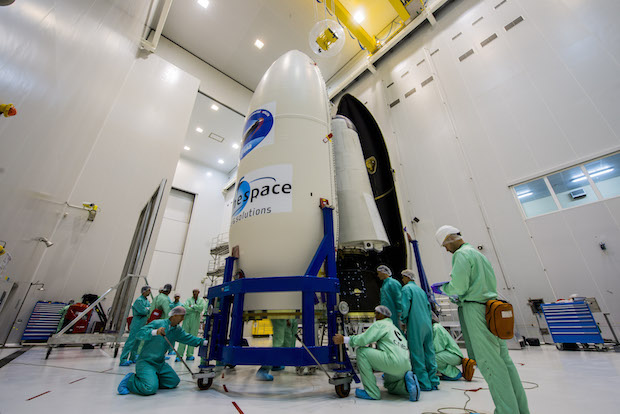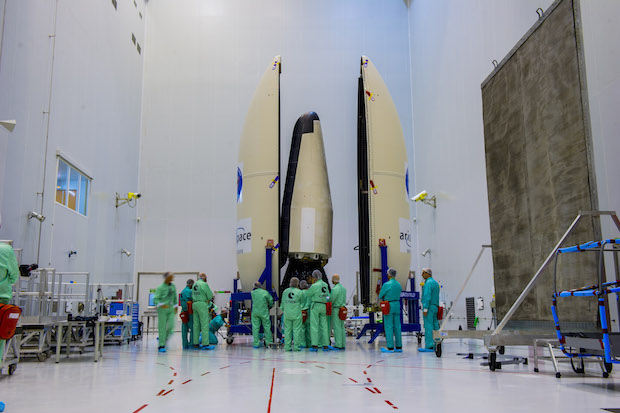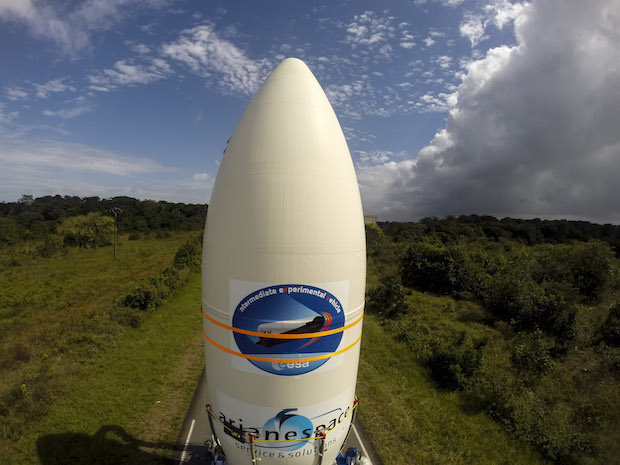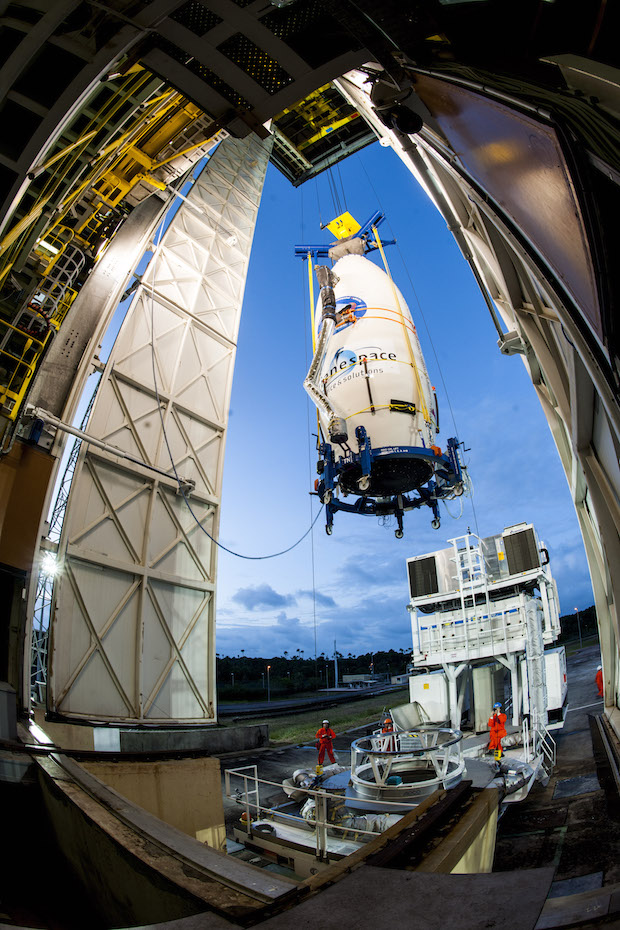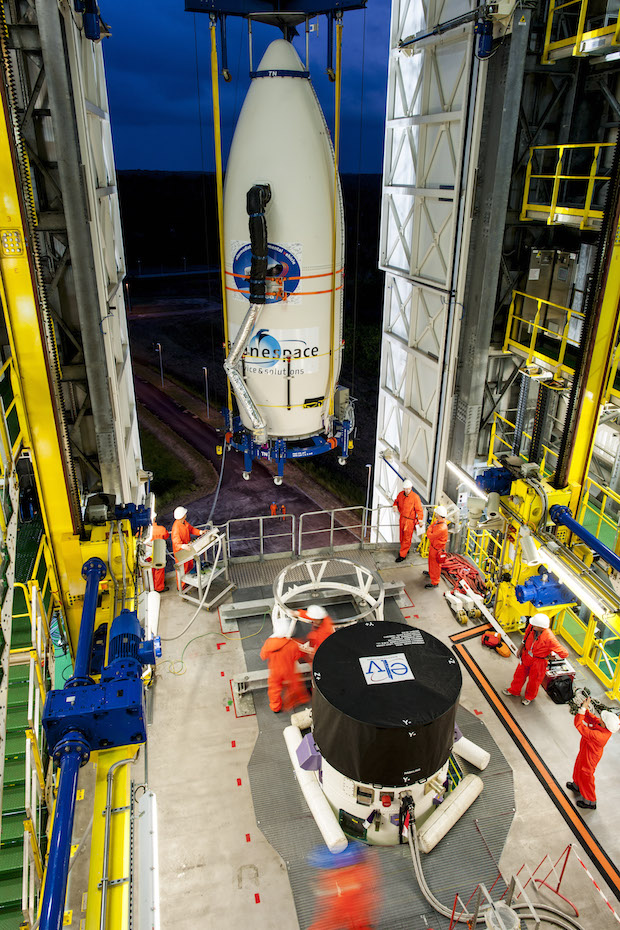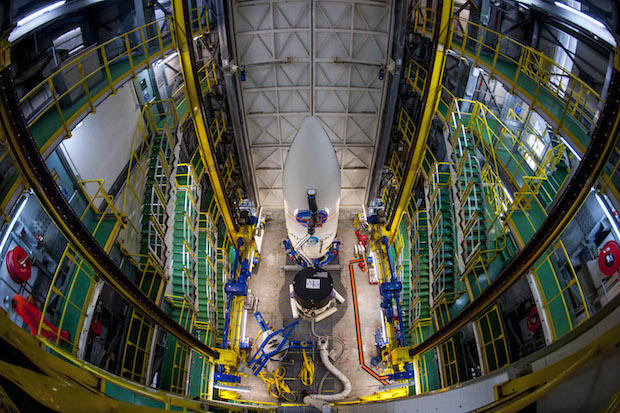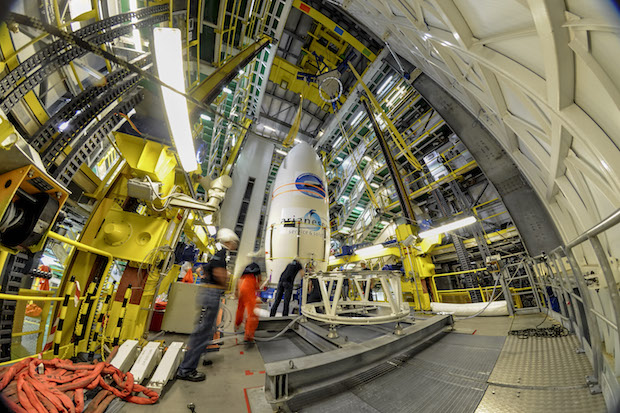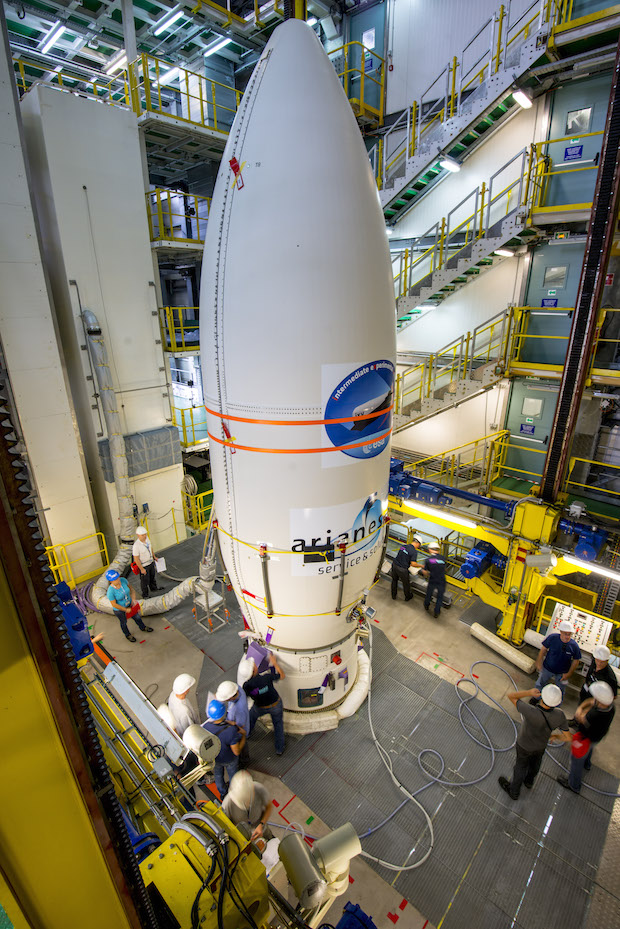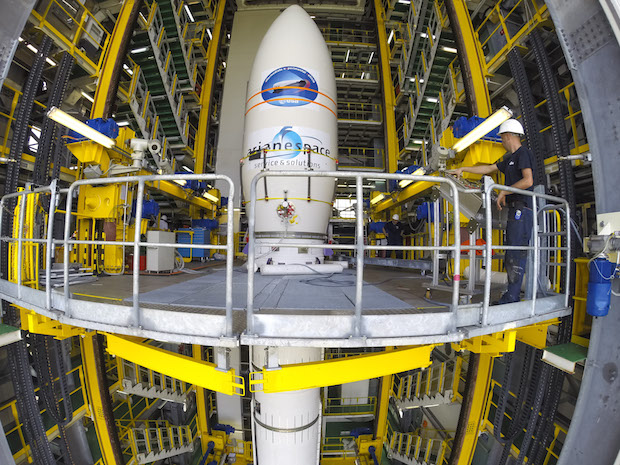 Follow Stephen Clark on Twitter: @StephenClark1.