CAPE CANAVERAL — Some of America's most critical surveillance satellites, final members of other spacecraft series and a probe that will touch an asteroid are among 15 rocket flights planned by United Launch Alliance in 2016.
It will be the 10th anniversary year for ULA, the launch firm that flies Atlas 5, Delta 4 and Delta 2 rockets from Cape Canaveral in Florida and Vandenberg Air Force Base in California.
A record-setting eleven Atlas 5 launches are slated to occur, nine from the Cape and two from Vandenberg. Four Delta 4 launches are planned, three from the Cape and one from Vandenberg. No Delta 2s will launch in 2016.
The constellations of Block 2F series of Global Positioning System navigation satellites for the Air Force and the Navy's Mobile User Objective System communications spacecraft will be completed this year by Atlas 5 rocket launches.
In addition to the Navy's mobile communications system, launches to bolster the Defense Department's Wideband Global SATCOM and Advanced Extremely High Frequency satellite networks are scheduled, too.
There's also another commercial resupply mission to the International Space Station with the Cygnus ship planned.
On the national security surveillance front, four launches of classified payloads for the National Reconnaissance Office, the next SBIRS Geosynchronous missile-warning satellite and the another pair of Geosynchronous Space Situational Awareness Program, or GSSAP, spacecraft are manifested.
The scientific highlight will be the launch of NASA's Origins-Spectral Interpretation-Resource Identification-Security-Regolith Explorer (OSIRIS-REx) spacecraft to rendezvous with an asteroid and return samples to Earth.
The 100th Evolved Expendable Launch Vehicle mission should come by the autumn, marking a major milestone for the program born of the Air Force's need for new rockets. Both vehicles debuted in 2002.
In addition to the Orbital ATK Cygnus launch for the space station, two other commercial missions are slated to deliver the WorldView 4 imaging satellite and the EchoStar 19 broadband communications craft.
**UNITED LAUNCH ALLIANCE**
current standings

VEHICLE.....LAUNCHES
Atlas 5.......52
Delta 2.......28
Delta 4.......23

CUSTOMER
Air Force...41
NASA........25
NRO.........20
Commercial..17

LAUNCH SITE
Cape Canaveral...73
Vandenberg AFB...30

ULA successfully launched about 115,000 pounds of satellites and cargo into space in 2015, flying 12 times to deliver 16 spacecraft and 27 Cubesats for the Air Force, Navy, National Reconnaissance Office, NASA and commercial customers.
"What an incredible year for ULA," said Tory Bruno, president and CEO of ULA. "These missions are so important for keeping our service members safe around the world, enhancing our GPS capabilities and enabling scientific research in space that will inspire the next generation of rocket scientists and astronauts.
"I cannot wait for another spectacular year of launches with ULA," Bruno continued. "We are the nation's premier launch service provider because of our focus on mission success, unmatched reliability, schedule certainty and cost reduction for our customers."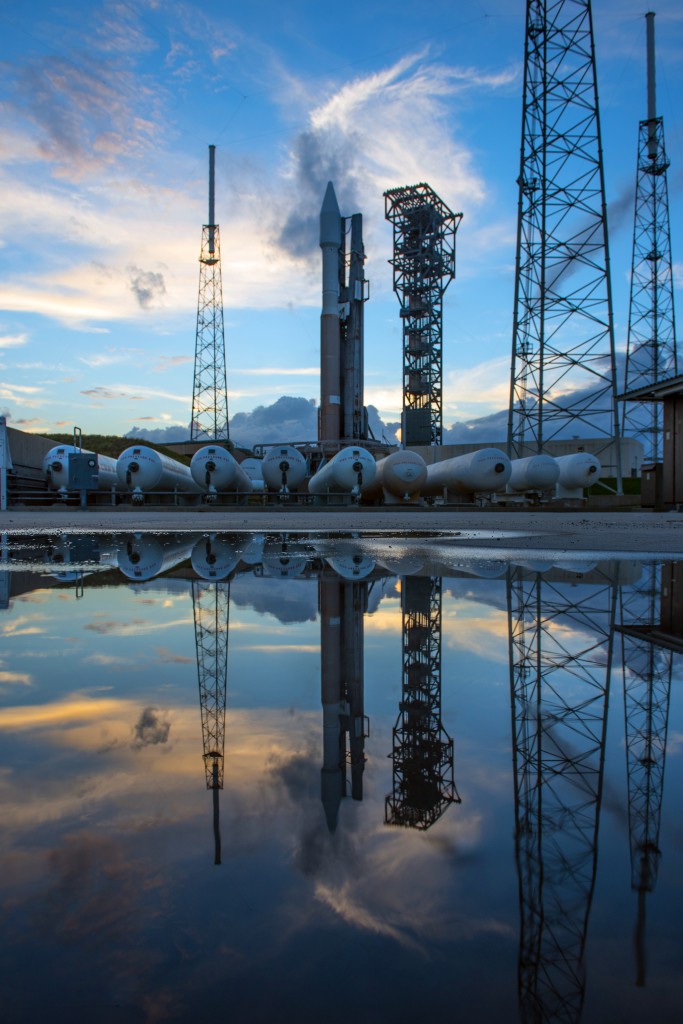 **2016 LAUNCH LINEUP**
GPS 2F-12
Atlas 5 (401)
Cape Canaveral
Feb. 3 (8:49-9:08 a.m. EST)
The year begins by completing a generation of navigation satellite launches with GPS 2F-12, the final member of the Boeing-built Block 2F series for the Air Force.
NROL-45
Delta 4 Medium+(5,2)
Vandenberg
Feb. 10 (Period: 3-5 a.m. local)
The National Reconnaissance Office, which operates the country's fleet of overhead surveillance spacecraft, has four missions planned in 2016.
CYGNUS OA-6
Atlas 5 (401)
Cape Canaveral
March 10 (approx. 3 a.m. EST)
Another commercial cargo run to the International Space Station will launch 7,700 pounds of supplies, food and experiments aboard Orbital ATK's Cygnus freighter.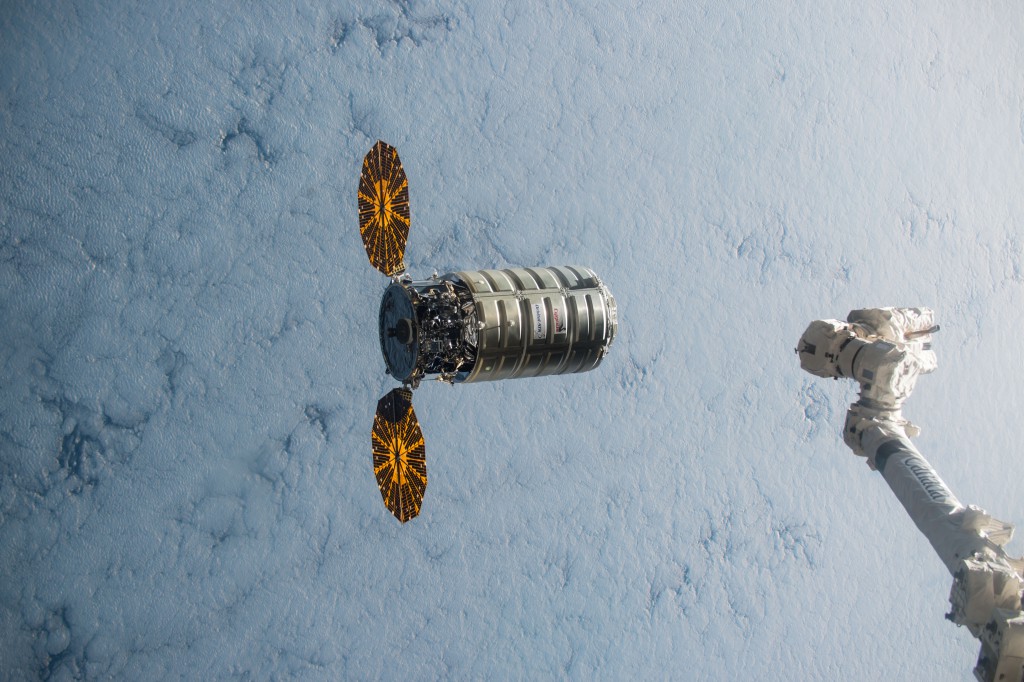 MUOS 5
Atlas 5 (551)
Cape Canaveral
May 5
The Mobile User Objective System satellite No. 5 finishes the Navy's constellation of communications spacecraft for warfighters on the move.
NROL-37
Delta 4-Heavy
Cape Canaveral
May 12
America's heavy-lift rocket will launch a classified intelligence-gathering satellite for the nation, likely a complex delivery of the payload directly into geosynchronous orbit.
NROL-61
Atlas 5 (421)
Cape Canaveral
June 24
Another hush-hush payload for the National Reconnaissance Office will be launched to ensure vigilance from above.
AFSPC 6 (GSSAP)
Delta 4 Medium+(4,2)
Cape Canaveral
July 21
Under the name Air Force Space Command mission No. 6, a second pair of Geosynchronous Space Situational Awareness Program, or GSSAP, satellites will be launched to monitor collision threats and nefarious activities in geosynchronous orbit for U.S. Strategic Command.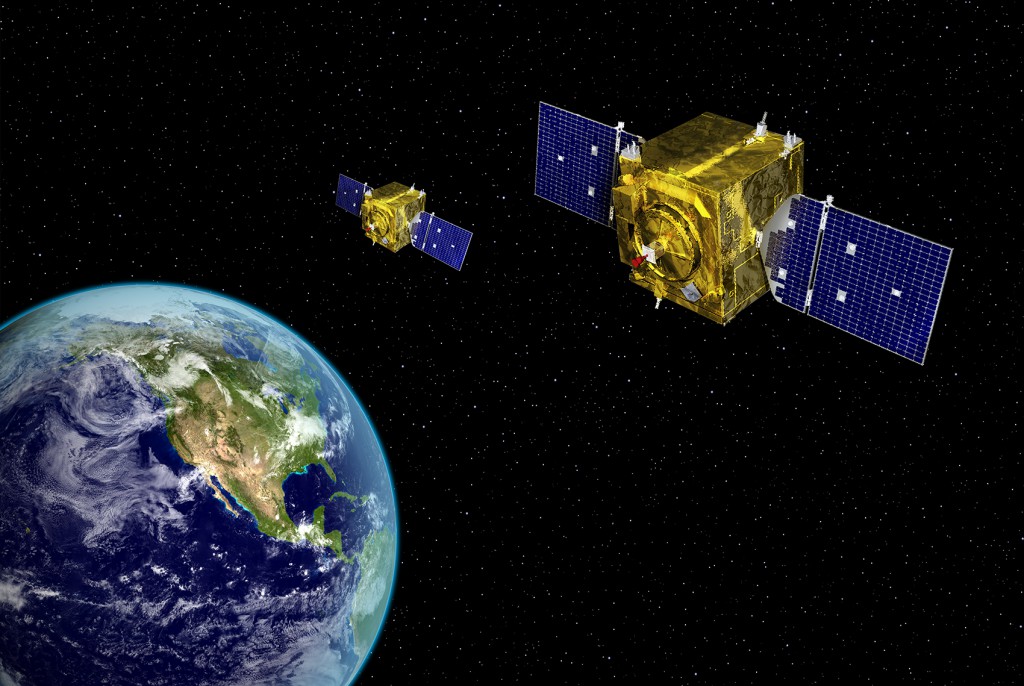 SBIRS GEO 3
Atlas 5 (401)
Cape Canaveral
July 27
As one of the most vital satellites for the U.S., SBIRS GEO are infrared satellites in geosynchronous orbit that detect and provide early warning of enemy missile launches. Spacecraft No. 3 will join two sister-satellites covering Europe, Africa and the Indian Ocean.
OSIRIS-REx
Atlas 5 (411)
Cape Canaveral
Sept. 3
NASA's OSIRIS-REx will launch to the near-Earth asteroid 101955 Bennu, extend a robotic arm to reach the asteroid's surface, capturing rocks and soil for return to Earth in September 2023 and a parachute-assisted touchdown.
WORLDVIEW 4
Atlas 5 (401)
Vandenberg
Sept. 15
Presently slated to be the 100th EELV program launch, the commercial WorldView 4 Earth-imaging satellite will survey the globe in high resolution — 31-cm panchromatic resolution and 1.24-meter multi- spectral resolution — for operator DigitalGlobe.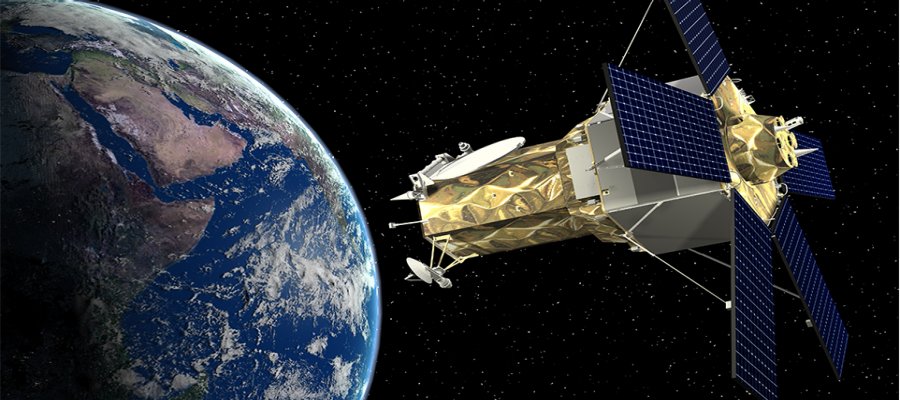 WGS 8
Delta 4 Medium+(5,4)
Cape Canaveral
Sept. 28
The Air Force's Wideband Global SATCOM fleet is the highest capacity Defense Department communications satellites that ring the planet, providing anytime, anywhere connectivity to troops, ships, drones and civilian leaders. WGS 8 is a $354 million satellite.
GOES R
Atlas 5 (541)
Cape Canaveral
Oct. 14
Beginning a new era in weather forecasting for the United States, the Geostationary Operational Environmental Satellite R is the first of a new generation in meteorological spacecraft.
ECHOSTAR 19
Atlas 5 (431)
Cape Canaveral
Nov. 10
The powerhouse EchoStar 19, also known as JUPITER 2, is a large, multi-spot beam Ka-band Internet-from-space communications satellite for HughesNet high-speed service in North America.
NROL-79
Atlas 5 (401)
Vandenberg
Dec. 1
Launching a clandestine national security payload from America's western spaceport, the NROL-79 will be the fourth deployment flight this year for the National Reconnaissance Office.
AEHF 4
Atlas 5 (531)
Cape Canaveral
Dec. 15
Joining three sister-satellites covering the Americas, Europe and Southeast Asia, the Advanced Extremely High Frequency spacecraft provide ultra-secure communications to link the president with military forces.
Our Atlas archive.
Our Delta archive.