One day after a Soyuz crew transport rolled out to a launch pad at the Baikonur Cosmodrome in Kazakhstan, a similar Russian booster made a comparable journey Monday halfway around the world in tropical French Guiana for liftoff Thursday with two European Galileo navigation satellites.
Missing its payload and Fregat upper stage, the Soyuz rocket emerged from a hangar at dawn Monday, rolling on its side along a railroad track covering the nearly 700 meters (2,300 feet) between the assembly building and the launch pad.
The rocket moved through an opening in the launch pad's mobile gantry, then technicians positioned the Soyuz atop the launch mount and a hydraulic lift engaged to raise it vertical. Four swing arms then clamped the base of the rocket, and the mobile service tower rolled into position around the launcher.
The mission's two Galileo navigation satellites, already enclosed within the Soyuz rocket's nose cone along with the Fregat tug, were scheduled to arrive at the launch pad later Monday for attachment atop the launcher, which awaits its 13th flight from the European-run space base in South America.
Managed by the European Commission, with support from the European Space Agency, the Galileo constellation is being built in orbit to offer a civilian-run analog to the U.S. Global Positioning System and Russia's Glonass navigation network, which are both run by military units.
With a successful launch Thursday, the Galileo system will have 12 satellites in orbit. Officials eventually plan to deploy 30 spacecraft, including three spares, to offer uninterrupted global navigation coverage.
Thursday's launch, which is scheduled for 1151:56 GMT (6:51 a.m. EST), is the third Soyuz launch with Galileo satellites this year.
The Soyuz rocket's Fregat upper stage will fire its main engine two times on Thursday's mission to place the spacecraft, which each weigh 717 kilograms (1,580 pounds), into a circular 23,222-kilometer (14,429-mile) high orbit at an inclination of approximately 55.95 degrees, according to a press kit issued by Arianespace, the Soyuz commercial operator.
Spacecraft separation is timed for 1539 GMT (10:39 a.m. EST) Thursday.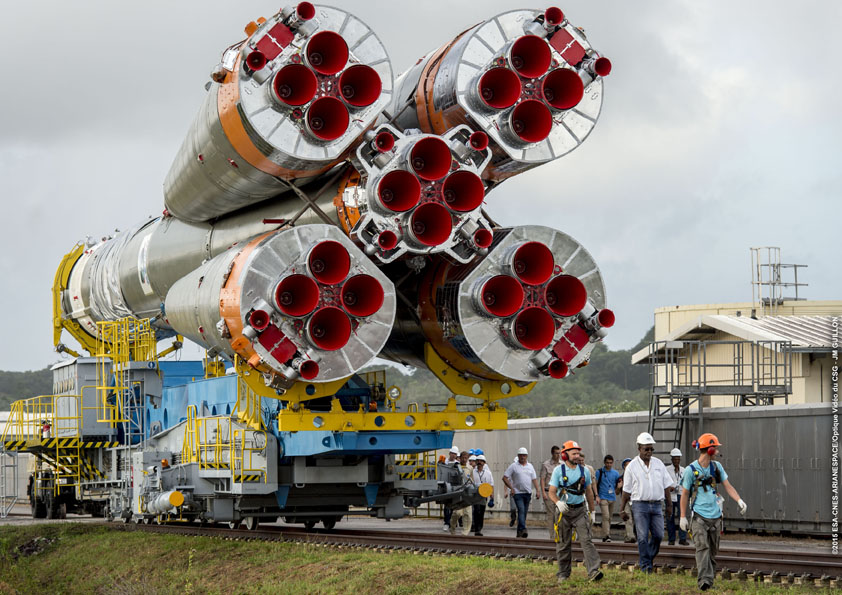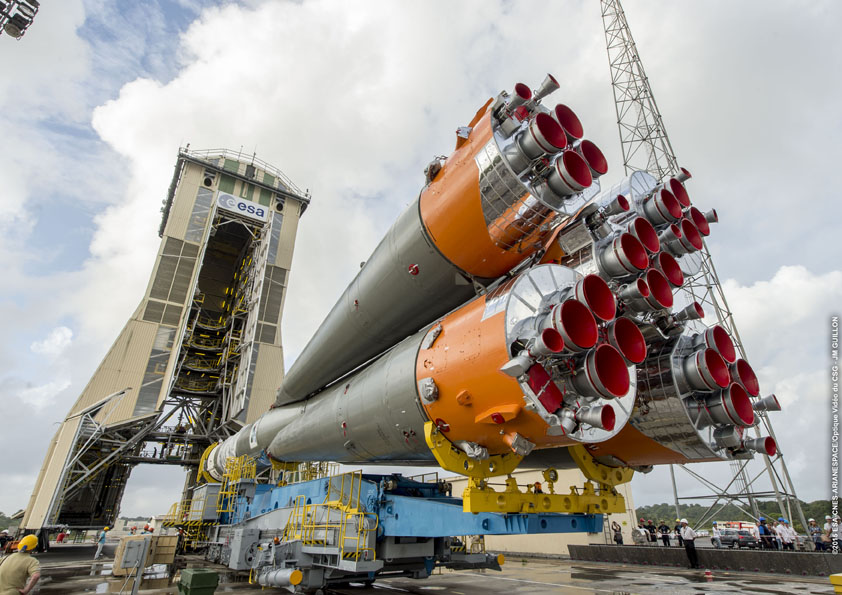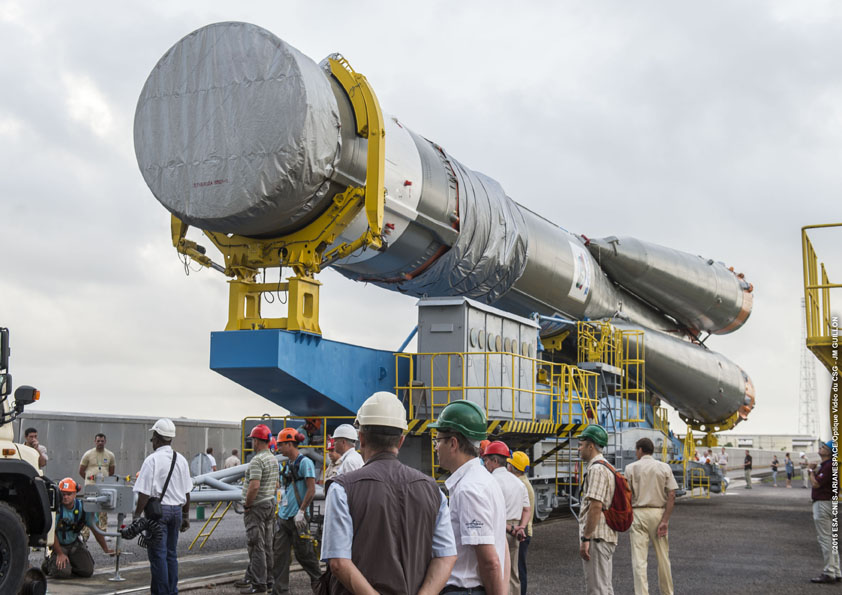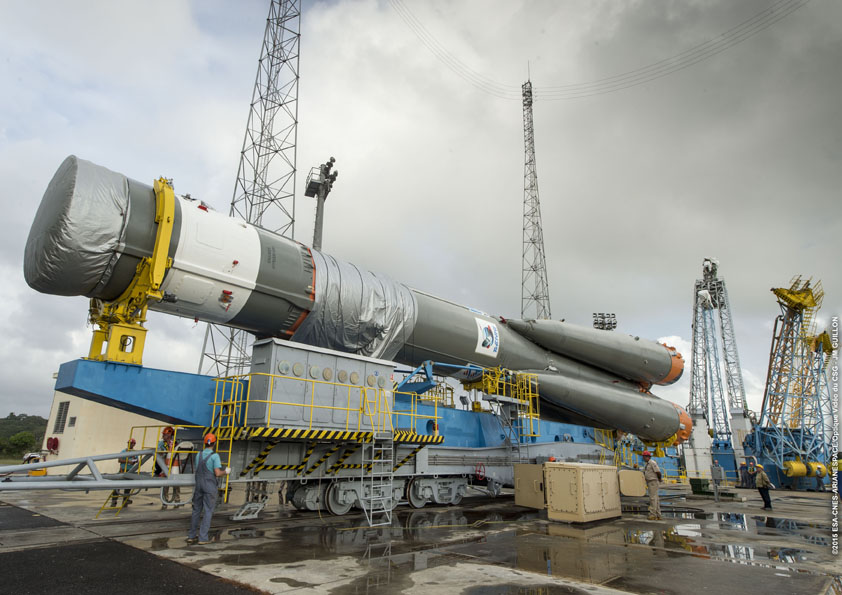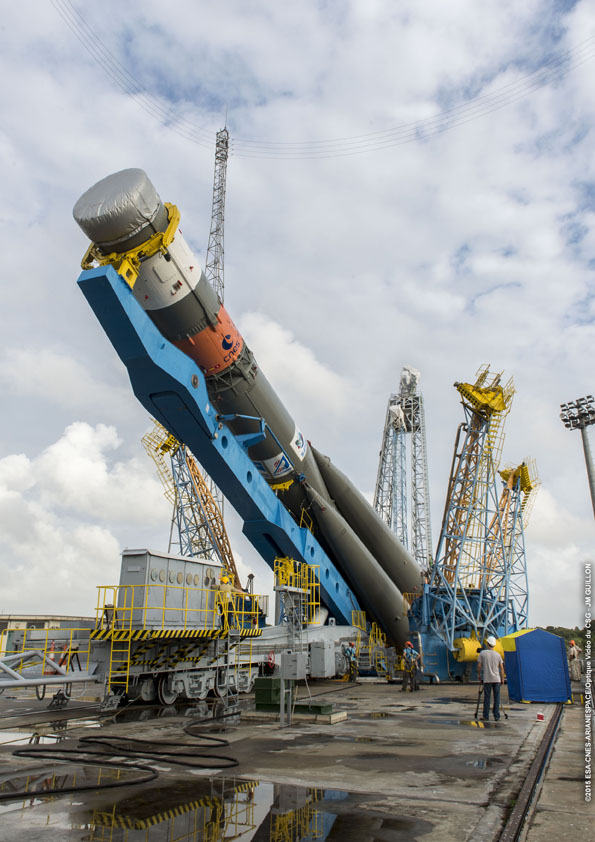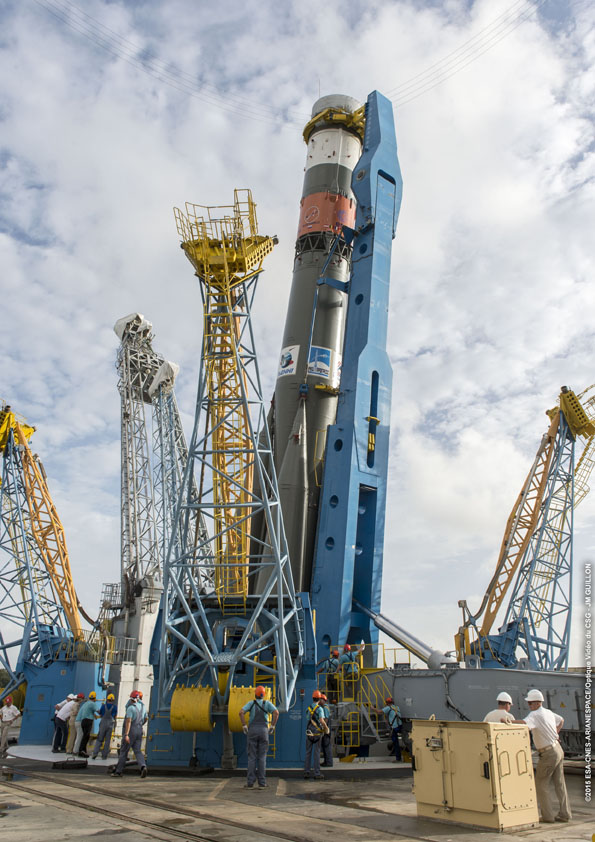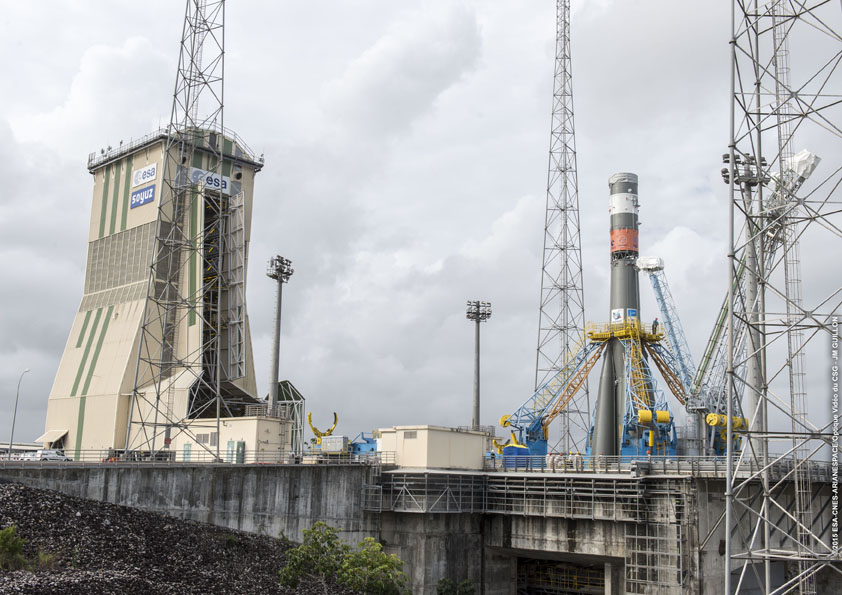 Email the author.
Follow Stephen Clark on Twitter: @StephenClark1.