The European Space Agency's ExoMars Trace Gas Orbiter and Schiaparelli lander were recently presented to the media as they prepare for a tandem launch to the red planet in March.
The two spacecraft combined will weigh 4.3 metric tons, or about 9,480 pounds, when fully fueled for liftoff in a 12-day window opening March 14.
They will blast off aboard a Russian Proton rocket with a Breeze M upper stage from the Baikonur Cosmodrome in Kazakhstan. The mission requires a powerful booster because of its weight — it would be the largest and heaviest spacecraft composite to successfully reach Mars since the Soviet Union's Phobos program in the 1980s.
It stands more than 3 meters, or 10 feet, tall in launch configuration.
The mission is due to arrive at Mars on Oct. 19, 2016, three days after the orbiter deploys the Schiaparelli lander for entry into the Martian atmosphere. The mothership will then steer into orbit around Mars, using the planet's thin wispy upper atmosphere for a series of aerobraking maneuvers to eventually settle in a circular orbit 400 kilometers, or about 250 miles, above the surface.
The orbiter's mission focuses on measuring the constituents of the Martian atmosphere, such as methane, and taking high-resolution pictures of the planet's rust-colored terrain. The lander's objectives are primarily experimental, testing an independent European entry, descent and landing design for the first time.
Read our full story for more details.
In the videos below, take a walk around the ExoMars spacecraft seen in launch configuration inside a Thales Alenia Space clean room in Cannes, France. Walter Cugno, Thales' ExoMars program director, gives a brief tour of the vehicle in the second video.
The large fixture at the top of the spacecraft is the Schiaparelli lander, while the circular structure on the side covered in golden shielding is the orbiter's high-gain communications antenna. On the opposite side, the Trace Gas Orbiter's science sensors reside on the probe's instrument deck.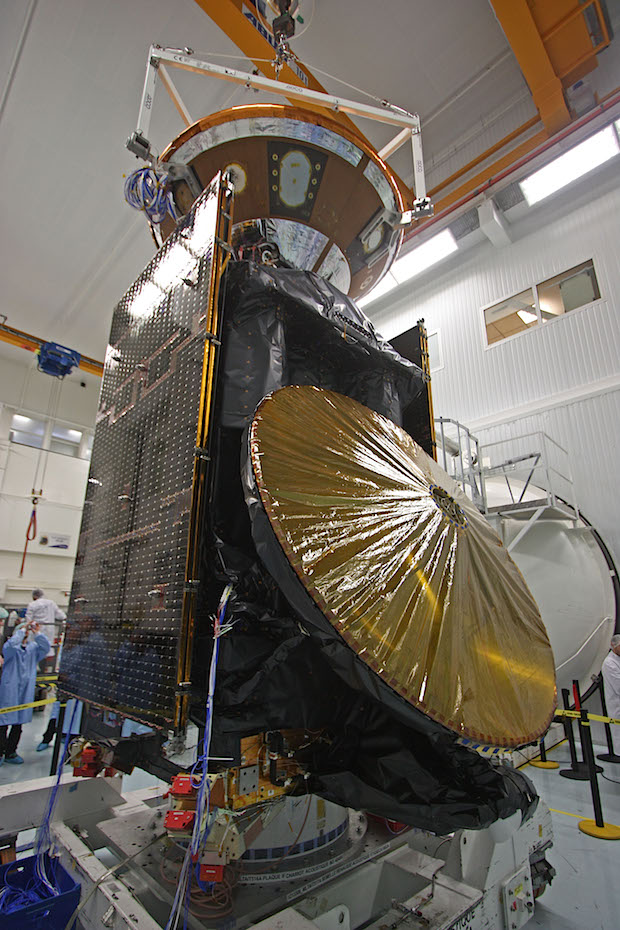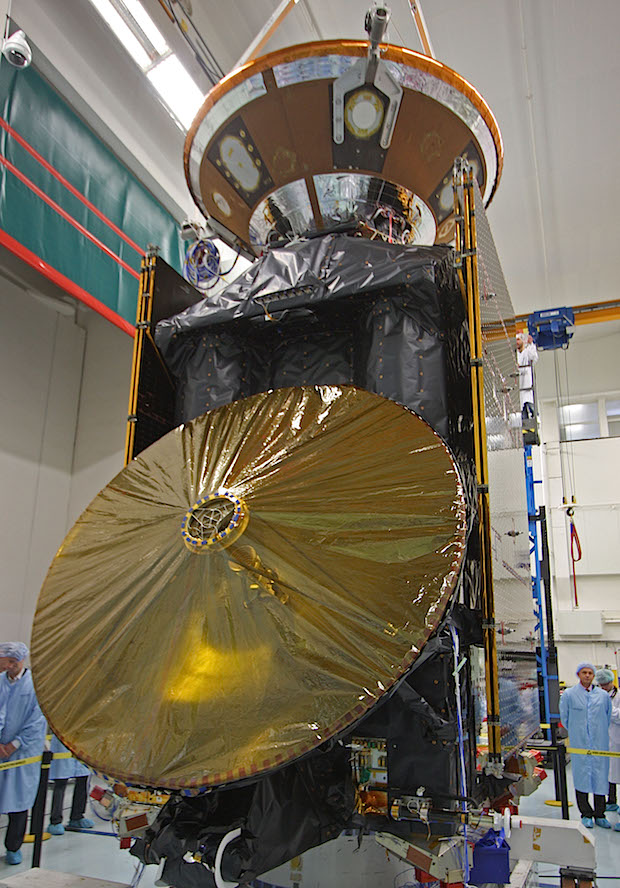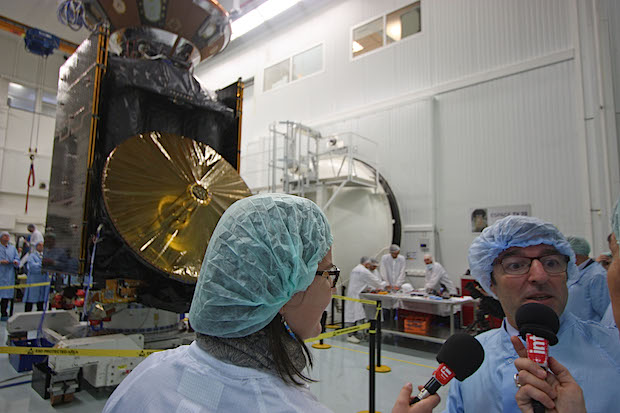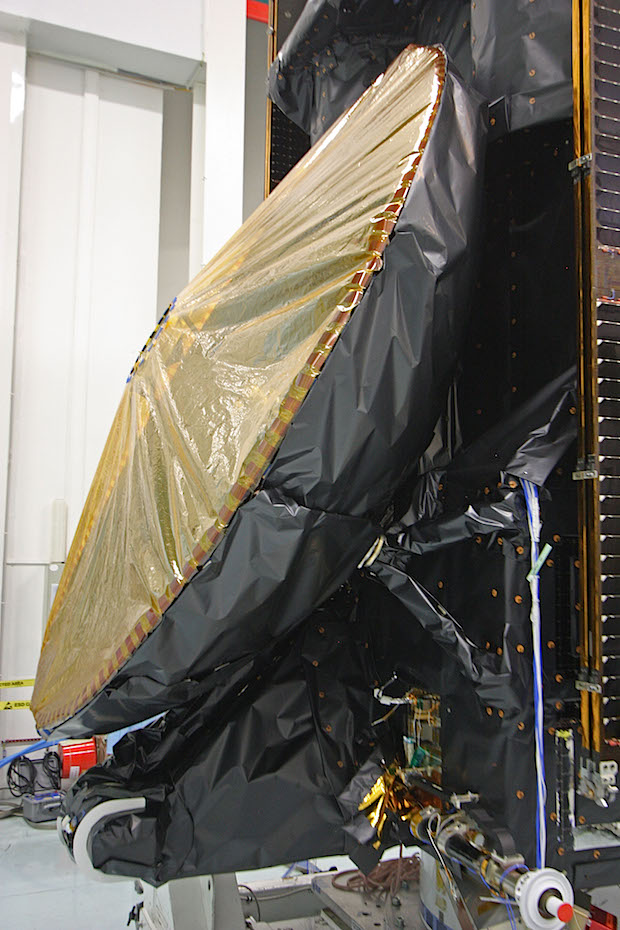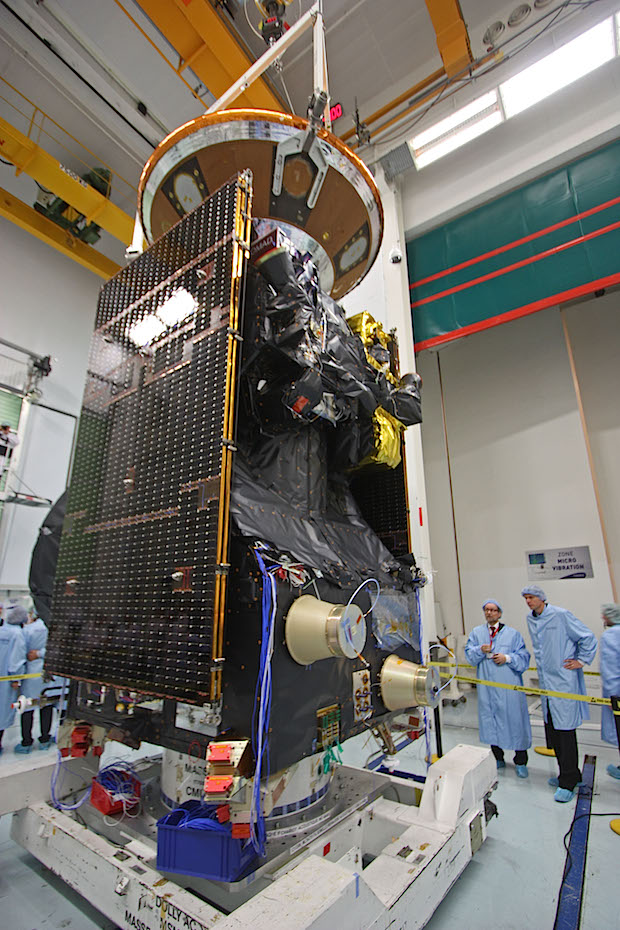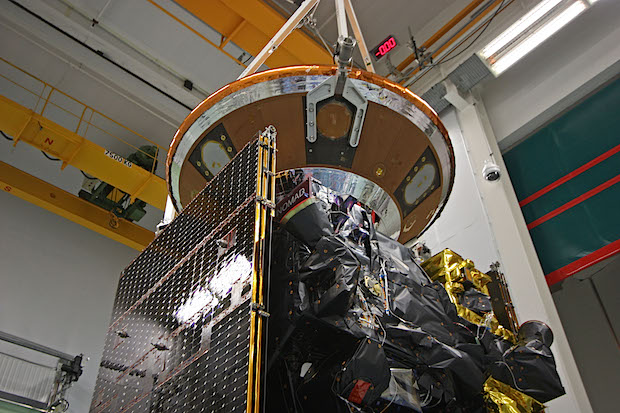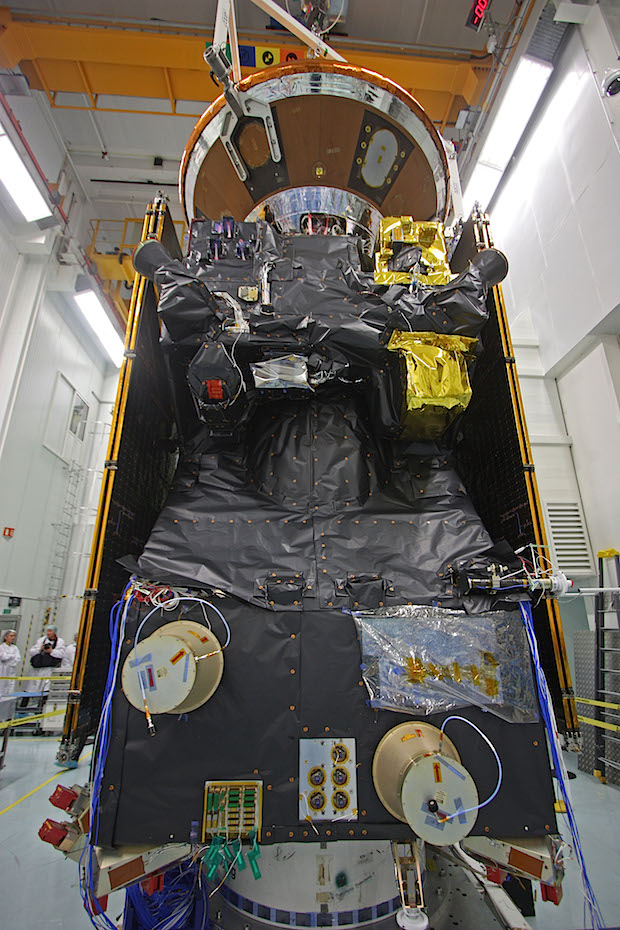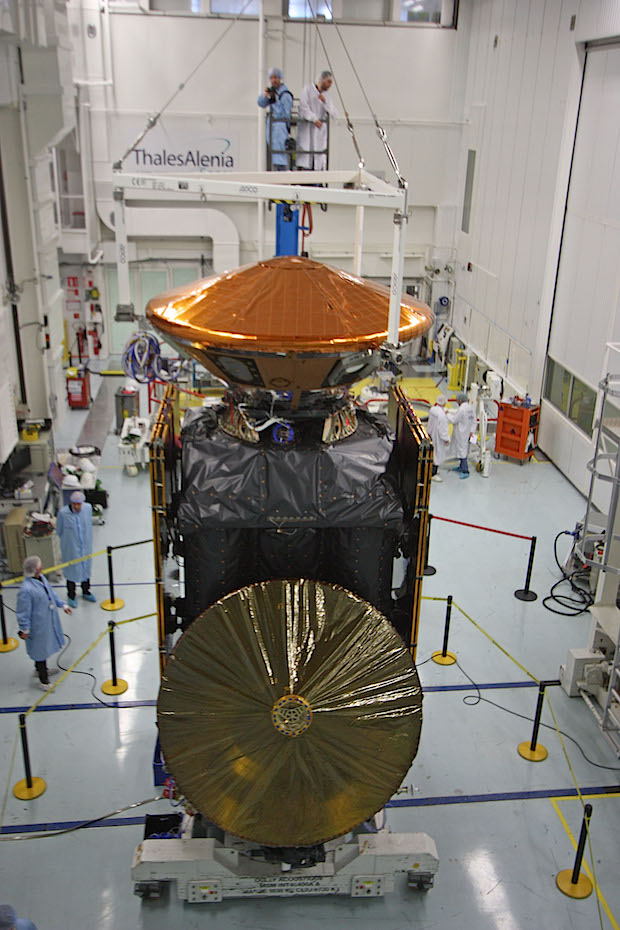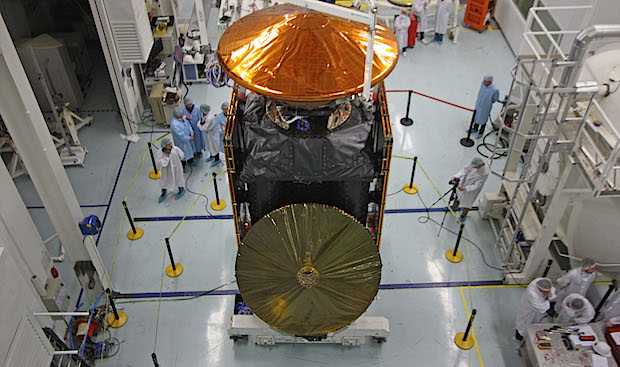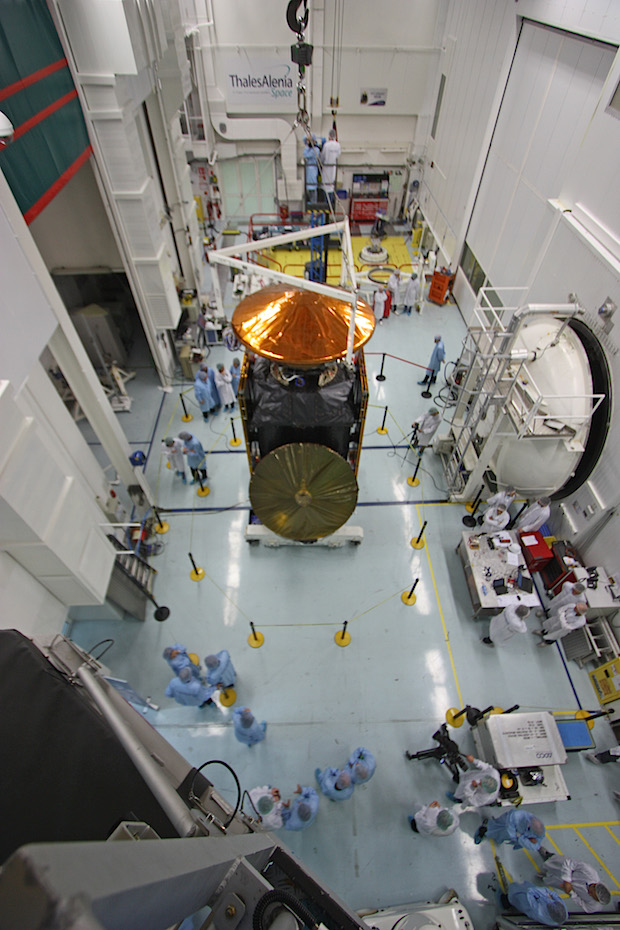 Email the author.
Follow Stephen Clark on Twitter: @StephenClark1.