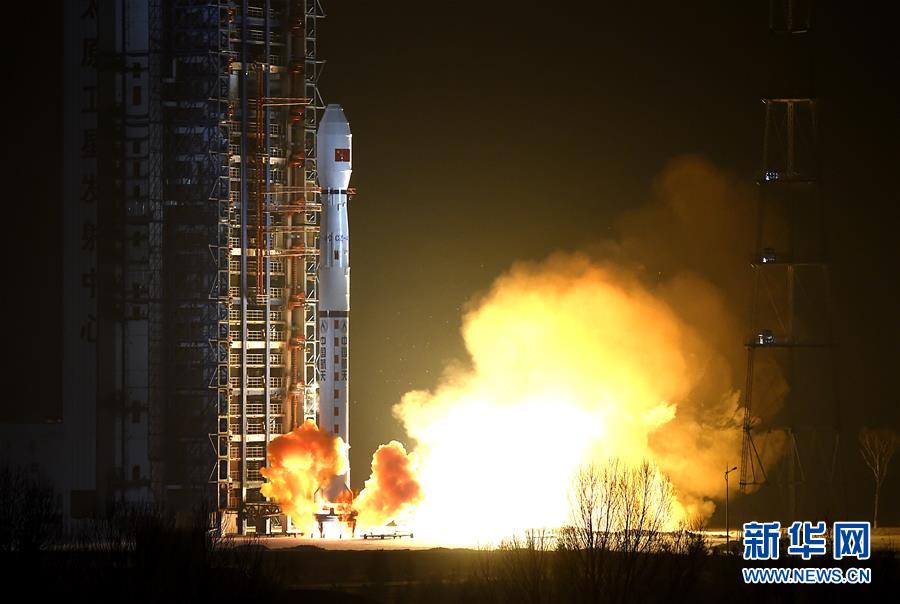 China launched its latest military spy satellite Thursday with the successful deployment of the Yaogan 29 payload in polar orbit, likely adding a new radar reconnaissance craft to the country's space fleet.
The Yaogan 29 spacecraft, identified only as a remote sensing satellite by Chinese state media, lifted off at 2124 GMT (4:24 p.m. EST) Thursday aboard a Long March 4C rocket, the official Xinhua news agency reported.
Launch from the Taiyuan space center in northern China's Shanxi province occurred at 5:24 a.m. Beijing time Friday. The three-stage, liquid-fueled Long March 4C rocket deployed the Yaogan 29 satellite into orbit about 382 miles, or 615 kilometers, above Earth at an inclination of 97.8 degrees, according to U.S. military tracking data.
Space experts believe the Yaogan name is a cover for Chinese military satellites, and the details of Thursday's launch of Yaogan 29 match three previous rocket launches, which lifted off in 2006, 2007 and 2010 from the same launch site, aboard the same type of booster and placed their payloads into nearly identical orbits.
The similarities mean Yaogan 29 is likely a successor to the Yaogan 1, Yaogan 3 and Yaogan 10 satellites, which analysts say carried high-resolution radar mapping instruments for all-weather reconnaissance.
Chinese authorities did not announce Thursday's launch in advance, keeping with the country's practice of not publicizing its military space missions.
The launch of Yaogan 29 marked China's 16th space launch of the year, and the 69th rocket flight to reach orbit worldwide in 2015.
Email the author.
Follow Stephen Clark on Twitter: @StephenClark1.