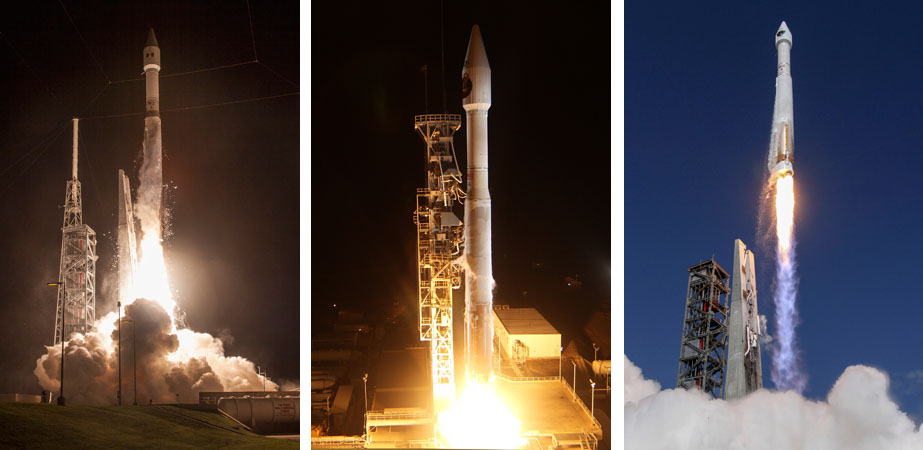 CAPE CANAVERAL — Four weeks, three launches, two coasts.
October was an unprecedented month for United Launch Alliance and its venerable workhorse rocket.
"Spectacular month, dizzying complexity. So proud of my people. No one matches this tempo, but they do it routinely," said Tory Bruno, ULA's president and principal strategic leader.
* Achieved ULA's 100th launch on Oct. 2 with the commercial launch of Mexico's Morelos 3 communications satellite from Cape Canaveral, Florida.
* Executed a flawless flight for the National Reconnaissance Office on Oct. 8 from Vandenberg Air Force Base, California.
* Bolstered the Global Positioning System with a fresh satellite Oct. 31 from the Cape.
"The successful outcome of today's mission is due to the tremendous commitment of a world class team focused on mission success," said Col. Steve Whitney, director of the Space and Missile Systems Center's Global Positioning Systems Directorate.
"I am pleased to say it's truly an honor and privilege to be part of a mission that plays such a critical role in our nation's infrastructure."
Those were successes No. 57, 58 and 59 for the Atlas 5 and flights No. 9, 10 and 11 for ULA this year as the company looks to reduce the turnaround times between missions and open up more slots in the manifest.
Since its formation in December 2006, ULA has launched 102 times in the past 107 months.
The rocket firm has 17 launches planned in 2016 of the combined Atlas 5, Delta 4 and Delta 2 families of vehicles, carrying everything from a Mars-bound lander to new U.S. weather satellites.
ULA has launched 100,000 pounds of payload into space in 2015 alone, with one more flight, the Cygnus cargo run to the space station, coming up in December.
See earlier GPS 2F-11 coverage.
Our Atlas archive.