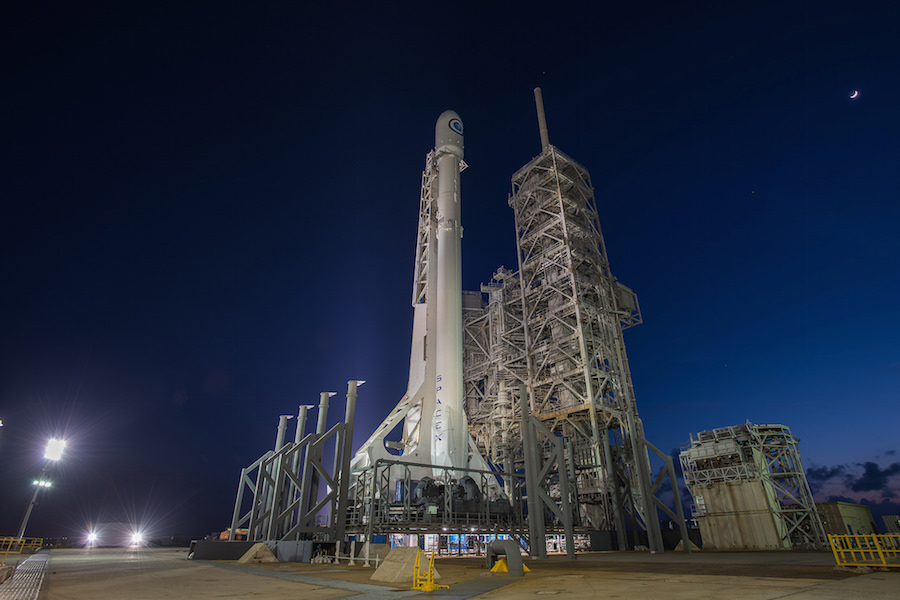 Information found in federal regulatory filings suggests SpaceX plans to conduct a Falcon 9 rocket launch as soon as mid-November with an unidentified payload that has so far escaped public disclosure.
It is unusual for such a mission to remain secret so close to launch, and there has been no public claim of ownership for the payload — codenamed Zuma — from any government or commercial institution.
SpaceX did not respond to questions on the mission Saturday, but an application submitted by the launch company to the Federal Communications Commission says the flight will use a Falcon 9 booster launched from pad 39A at NASA's Kennedy Space Center in Florida.
The existence of the mission was first reported on NASASpaceflight.com Saturday, but the FCC filings are public record.
SpaceX must apply for special authority from the FCC to authorize the company to use telemetry transmitters and receivers to track the Falcon 9 rocket in flight.
Two filings concern the secretive launch next month, one for the Falcon 9's liftoff and climb into orbit from Florida's Space Coast, and another for the first stage booster's planned return to Landing Zone 1 at Cape Canaveral Air Force Station for refurbishment and reuse.
The launch could occur as soon as Nov. 10, according to information in the FCC applications.
The identity and the purpose of the Zuma payload remain secret.
With rare exceptions, U.S. government agencies have claimed ownership of the country's top secret spy satellites. The National Reconnaissance Office began acknowledging launches of its missions in the 1990s, but the spy satellite agency does not typically reveal details about its programs.
The NRO has two more missions on its manifest this year — codenamed NROL-52 and NROL-47 — launching on an Atlas 5 rocket Sunday and a Delta 4 booster in December.
Two mysterious satellites launched by Atlas 5 rockets in 2009 and 2014 did not fit the mold of most U.S. government spy missions.
Known only by the names PAN and CLIO, the satellites were not claimed by the NRO or any other agency. They were built by Lockheed Martin for an undisclosed U.S. government customer, and climbed into geostationary orbit more than 22,000 miles above the equator.
PAN parked alongside commercial communications satellites over the Middle East, intercepting voice and data traffic to support U.S. intelligence-gathering and military efforts in the region, according to documents released by Edward Snowden and published by The Intercept in 2016.
CLIO is suspected to have a similar eavesdropping mission.
But Zuma's owner — commercial or government — has not been revealed, and Falcon 9 launches into high-altitude geostationary-type orbits populated by communications satellites typically use more of the rocket's propellant reserve, requiring landings on vessels at sea, and not on land.
Earth-imaging satellites that fly in lower orbits normally launch into polar orbits providing more global coverage. Such payloads flying on Falcon 9 rockets usually take off from Vandenberg Air Force Base in California, but launch trajectories to the northeast from Cape Canaveral have been used for some NRO satellites in high-inclination low Earth orbits, most recently in May when a Falcon 9 rocket launched from Florida placed a secretive payload 250 miles above Earth for the government's spy satellite operator.
SpaceX is developing its own satellites for global Internet service, but the first two test craft are not scheduled for launch until next year.
The mysterious Zuma launch next month will come after a scheduled Falcon 9 flight Oct. 30 with the Koreasat 5A communications satellite, a commercial spacecraft owned by KTsat of South Korea.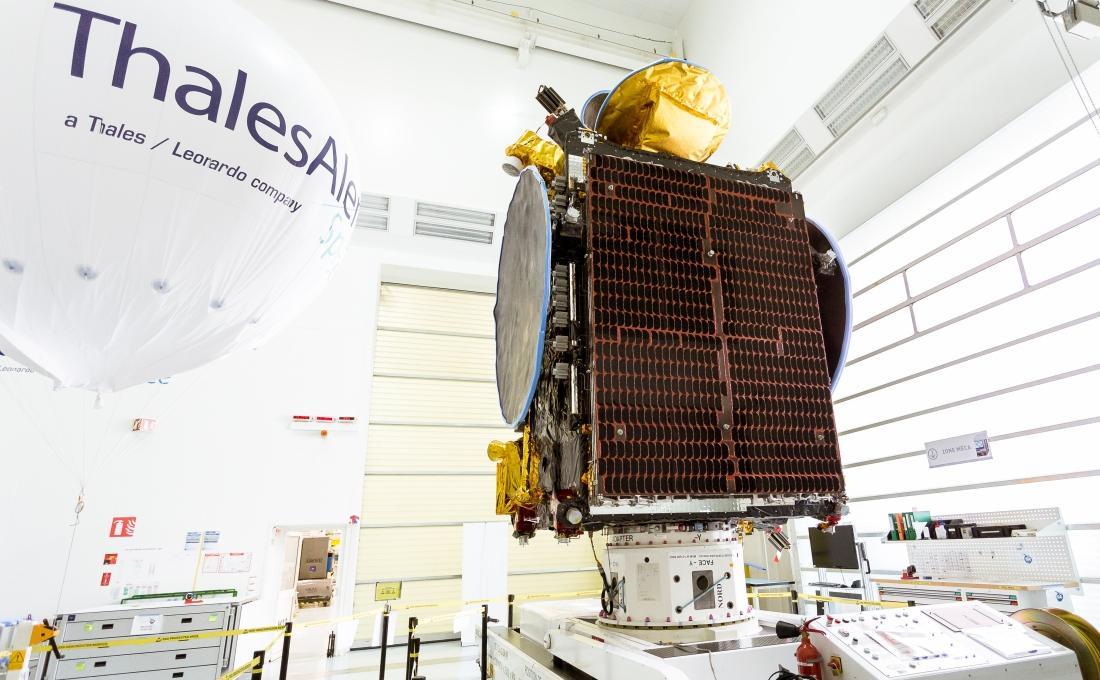 Designed for direct-to-home television broadcasts and maritime relay services in Asia, the Middle East and the Indian Ocean, Koreasat 5A arrived at the Florida launch base Oct. 5 from its Thales Alenia Space manufacturing plant in Cannes, France, for final pre-flight processing and fueling.
The Falcon 9's first stage will attempt landing on SpaceX's floating barge in the Atlantic Ocean after sending Koreasat 5A toward a perch in geostationary orbit.
The Koreasat 5A and Zuma missions are slated to take off from launch pad 39A at NASA's Kennedy Space Center. Both flights are expected to use newly-built Falcon 9 booster stages.
SpaceX has launched Falcon 9 rockets with previously-flown first stages three times since March, including a launch Wednesday with the SES 11/EchoStar 105 communications satellite, the company's most recent mission.
SpaceX's next resupply mission to the International Space Station is scheduled for liftoff no earlier than Nov. 28. An application submitted to the FCC for that launch indicates it is tentatively expected to take off from pad 40 at Cape Canaveral Air Force Station, the first flight from there since a Falcon 9 rocket exploded during a countdown test Sept. 1, 2016, and knocked the facility offline.
Since Falcon 9 launches resumed earlier this year, all SpaceX flights from Florida have launched from pad 39A, the former space shuttle complex at the Kennedy Space Center.
A NASA spokesperson said Friday that the agency has not confirmed whether the cargo resupply launch, which is operated by SpaceX on behalf of NASA, will use a newly-built or previously-flown booster. NASA officials said earlier this year they were studying whether to permit the launching of space station supplies on reused rockets once SpaceX demonstrates the capability on commercial satellite deployment flights.
SpaceX is also readying for the launch of the fourth set of next-generation Iridium voice and data relay satellites from California, a flight that could blast off as soon as late November.
This year's SpaceX launch manifest — already with 15 missions in the books — will be rounded out in December with another Falcon 9 flight from Cape Canaveral carrying a powerful communications satellite for the Spanish operator Hispasat, and potentially the inaugural test flight of the Falcon Heavy, a huge new rocket made by combining three Falcon 9 first stage cores.
The Falcon Heavy must launch from pad 39A at KSC, and SpaceX will only go ahead with the test flight once pad 40 is ready to host Falcon 9 takeoffs, ensuring no schedule bottlenecks while ground crews prepare the heavy-lifter and its ground facilities for the maiden launch.
Email the author.
Follow Stephen Clark on Twitter: @StephenClark1.