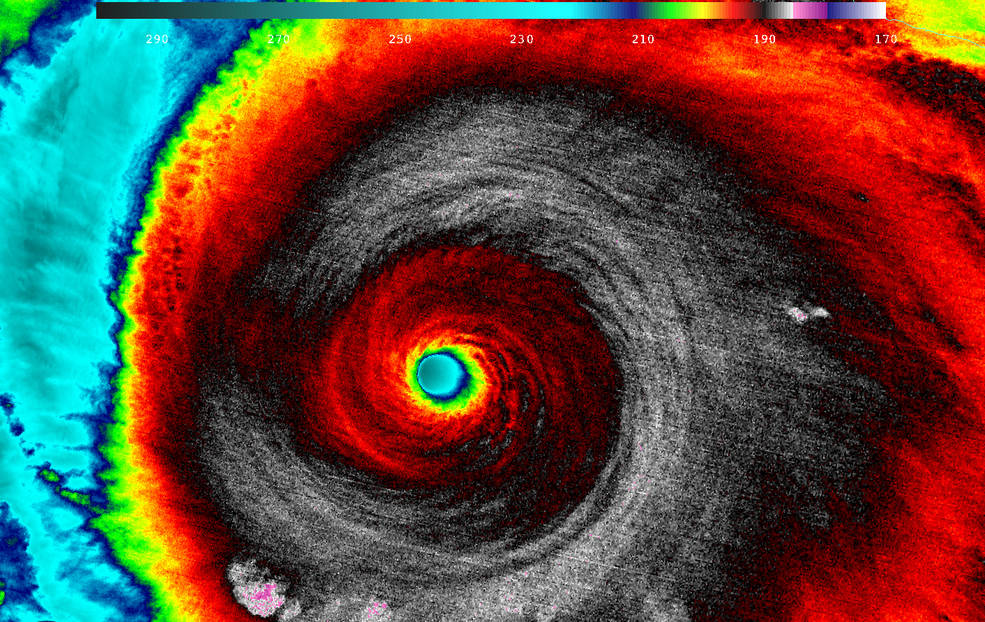 Astronauts on the International Space Station and a fleet of Earth-watching satellites caught views of Hurricane Patricia, the most powerful cyclone on record in the Western Hemisphere, after the storm exploded in strength to become a monster Category 5 hurricane Friday.
Hurricane Patricia packed maximum sustained winds of 200 mph and had a minimum pressure of 879 millibars, making it the strongest hurricane ever detected in the National Hurricane Center's forecast region, which covers the Atlantic Ocean and the Eastern Pacific.
Hurricane #Patricia approaches #Mexico. It's massive. Be careful! #YearInSpace pic.twitter.com/F5LgnjOjey
— Scott Kelly (@StationCDRKelly) October 23, 2015
Commander Scott Kelly aboard the space station tweeted a series of photos of Hurricane Patricia on Friday after the complex passed over the storm.
NASA also posted a video recorded by cameras mounted outside the space station as it orbited 250 miles above the Mexican coastline Friday.
The storm made landfall at approximately 2315 GMT (7:15 p.m. EDT) Friday along the coast of southwestern Mexico about 55 miles west-northwest of Manzanillo after slightly weakening. Patricia packed top winds of 165 mph at landfall, still a potentially catastrophic Category 5 hurricane, forecasters said.
Email the author.
Follow Stephen Clark on Twitter: @StephenClark1.