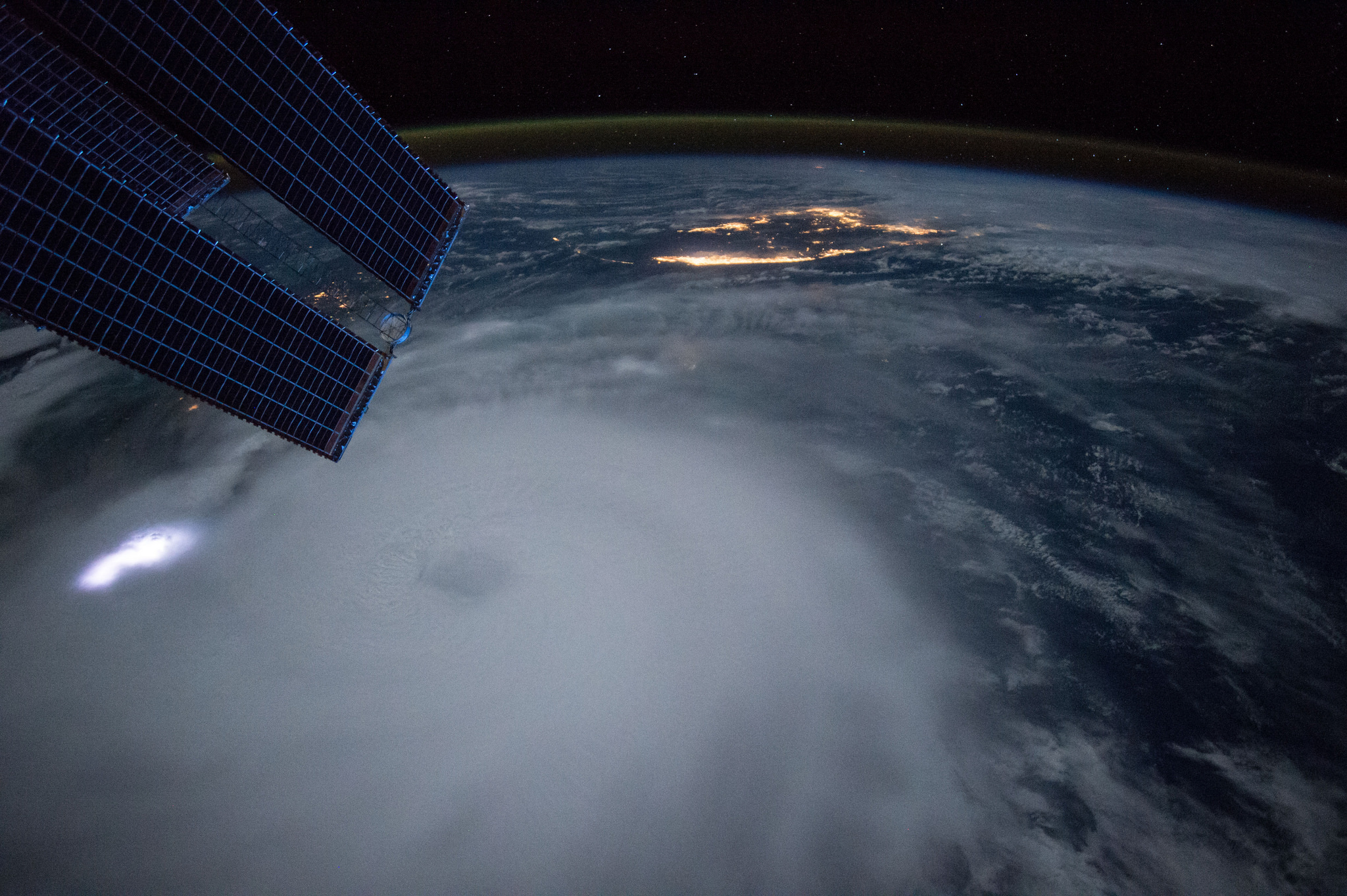 Astronauts on the International Space Station spied powerful Hurricane Joaquin spinning in the Bahamas in a spectacular photo showing the eye of the storm Friday.
The cyclone was a Category 4 hurricane with maximum sustained winds of 130 mph when the picture was taken early Friday, according to NASA. As of 12 p.m. EDT (1600 GMT) Saturday, the storm is forecast to move northeast from the Bahamas and pass near Bermuda in the next few days.
The photo released by NASA shows flashes of lightning to the left of Joaquin's center of circulation. In the foreground, one of the space station's eight huge 112-foot-long solar array wings is visible, and the lights of South Florida loom to the northwest of Joaquin, just below the limb of the Earth and the thin haze of the atmosphere.
Email the author.
Follow Stephen Clark on Twitter: @StephenClark1.