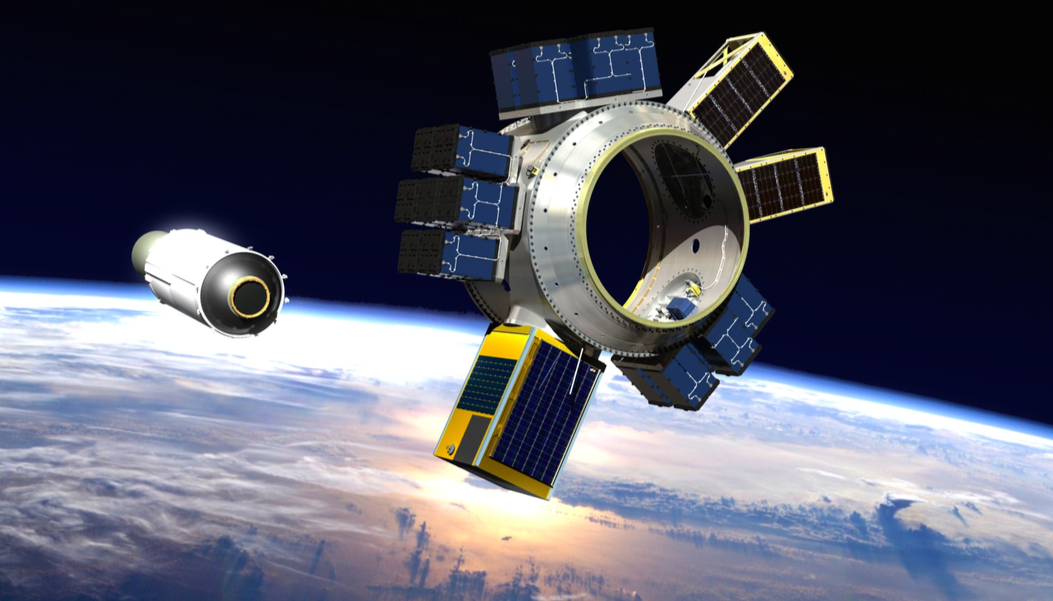 Seattle-based Spaceflight Industries has purchased a SpaceX Falcon 9 rocket for launch in 2017 with a mash-up of satellites in the first such commercial arrangement for a rideshare mission on a U.S. launcher, the company announced Wednesday.
Secondary payload packages often fly on rockets to fill up capacity unused by a single larger payload, but Spaceflight Industries says it has enough customers with small satellites signed up to justify buying a dedicated rocket.
Small satellite operators often cite launch costs as their biggest hindrance, with launch prices for CubeSats — the standardized platform now ubiquitous in the global space industry — often exceeding the investment needed to built the spacecraft themselves.
Bundling many satellites on one rocket is one way to diminish launch costs.
More than 20 satellites are expected to fly on the Falcon 9 flight in 2017, which will take off from Vandenberg Air Force Base in California and head for a sun-synchronous orbit 357 miles (575 kilometers) above Earth, according to Curt Blake, president of Spaceflight Industries' launch business.
While declining to disclose the value of the launch contract with SpaceX, Blake said the Falcon 9 is "pretty reasonably priced in comparison to the other launch vehicles."
Price was one factor that drove Spaceflight Industries toward selecting SpaceX's rocket.
"The second is it's a U.S. launch vehicle," Blake said. "Some of our customers are U.S. government customers … in that case, because of the 'Buy American Act,' we need to get a U.S. launch vehicle."
"Dedicated missions for rideshare-class payloads are an excellent way to promote space enterprise and research," said Gwynne Shotwell, president and chief operating officer of SpaceX. "We are pleased that Spaceflight has successfully brought this multi-faceted partnership together."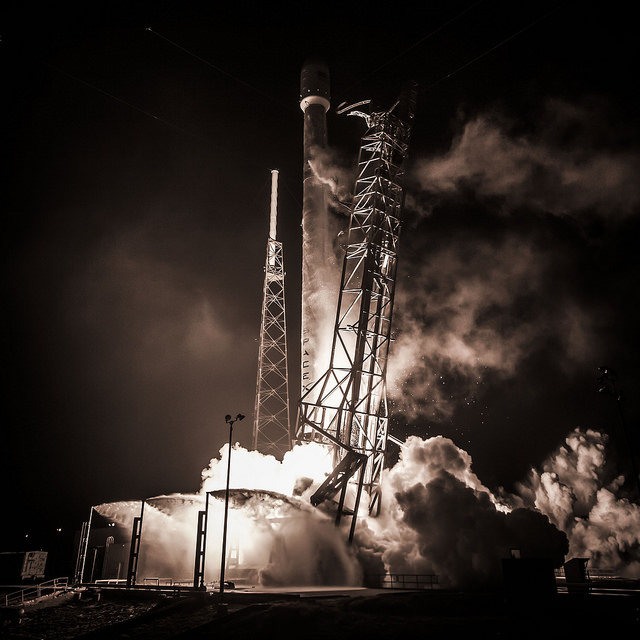 Blake said he was not prepared to name customers booked to fly on the mission, which will employ Spaceflight Industries' Sherpa space tug, a modified payload adapter ring made by Moog Inc.
"It's very much a mix of customers," Blake said. "There are some U.S. government customers, U.S. commercial customers, some foreign government customers, and some foreign commercial customers. It's a real mix of entities from all over the world."
The first flight of the Sherpa platform is scheduled for early 2016, flying in tandem with a Taiwanese Earth observation satellite on a Falcon 9 rocket from Vandenberg. On that mission, the Sherpa will shepherd 87 satellites into orbit, a number expected to break the world record for the most spacecraft ever launched in one go.
The Sherpa system is fully autonomous, Blake said, separating from the Falcon 9 rocket and relying on its own battery power and solar generators to release its passengers. Engineers have allocated 45 minutes to deploy the 87 satellites carried on the first Sherpa mission next year, according to a presentation by Spaceflight Industries engineers at a satellite conference in August.
Blake said Spaceflight Industries looked at U.S. and international launch options for the dedicated rideshare flight, but officials favored a U.S. booster.
"Even if 10 to 15 percent of your manifest is made of U.S. government customers, that means that you've got to find a U.S. launch vehicle to service them," Blake said. "There are a whole number of factors, but that is certainly one of them."
About 15 satellites are confirmed on the 2017 rideshare flight, Blake said in an interview with Spaceflight Now.
"It's about 80 percent full right now, for what we're targeting," Blake said.
---
Spaceflight Now members can read a transcript of our full interview with Curt Blake. Become a member today and support our coverage.
---
The rideshare concept could help drive down launch costs for micro-satellites and CubeSats, but schedule assurance is also on the minds of small satellite owners.
"Up until now, we've had some customers that weren't willing to go rideshare because they needed to have schedule control," Blake said. "What we've done, by doing this dedicated rideshare mission, is to share that schedule control with a couple of different payloads, and that puts them in a class that allows them, if they're late, they're not going to lose their investment in the launch cost.
Spaceflight Industries has arranged launches for 81 small satellites aboard Russia's Soyuz launcher, the Russian-Ukrainian Dnepr rocket, India's Polar Satellite Launch Vehicle, and the U.S. Antares and Falcon 9 vehicles.
The company's launch team, which consists of just 10 people, oversee attachment of the customer satellites to the launch vehicle, help arrange licenses and ensure compliance with international regulations, and procure the separation system, among other duties, according to Spaceflight Industries' website.
Blake said the company goes for a variety of launchers to diversify, avoiding geopolitical and technical risks that come with the business.
One of the satellites slated to fly on the 2017 rideshare flight weighs 1,267 pounds (575 kilograms), big enough to need its own dedicated ride in many cases.
"Normally, they would have to go out and buy their own dedicated launch vehicle," Blake said. "What we've done is just created a way that they can do it through us, and still get the benefit of reduced prices that come from being a secondary payload."
Prices published on Spaceflight Industries' website show a three-unit shoebox-sized satellite launch price of $295,000 to low Earth orbit, going up to nearly $4 million for a 220-pound (100-kilogram) satellite.
Spaceflight Industries hopes to conduct annual rideshare launches. Engineers want to add propulsion to the Sherpa space tug in the future, and the company originally aimed to incorporate rocket thrusters on the 2017 flight.
But analysis showed the mission did not require propulsion to change the Sherpa's orbit after separation from the Falcon 9 upper stage, and managers opted to push back the addition of the capability.
For many CubeSat and micro-satellite owners, the dedicated rideshare flight planned by Spaceflight Industries still does not answer a top complaint: The smallest secondary payloads are still at the whim of the largest satellites on the mission.
Ultimate schedule assurance for such small satellites may only come when new "nano-launchers" begin flying, taking up as little as 100 pounds in a single launch, lifting off when the customer is ready and going to the exact orbit desired.
Some operators developing experimental satellites or deploying large fleets of small commercial spacecraft say they might consider paying a premium for a dedicated ride, if it gets them where they want to go, when they want.
In the case of Spaceflight Industries, Blake said the company's contracts with its customers stipulate manufacturing of a mass model to fly in place of the satellite if it is not ready in time.
Email the author.
Follow Stephen Clark on Twitter: @StephenClark1.