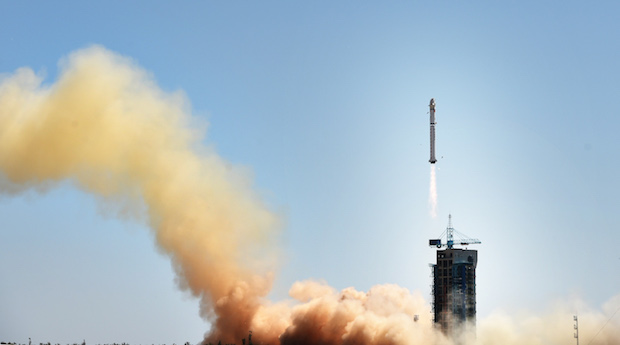 Two space launches from China in a 37-hour span have placed an experimental communications satellite and a sharp-eyed Earth-viewing craft into orbit, according to Chinese state media reports.
Neither launch was officially announced ahead of time by Chinese authorities.
The first mission blasted off from the Xichang space center in southwestern China's Sichuan province, where a Long March 3B rocket streaked into orbit with an experimental satellite to test communications technologies, the official Xinhua news agency reported.
Fitted with four strap-on liquid-fueled boosters, the Long March 3B lifted off at 1542 GMT (11:42 a.m. EDT) Saturday, or 11:42 p.m. Beijing time.
The rocket's third stage released the secretive payload about 27 minutes later, dropping the satellite in a geostationary transfer orbit with a high point of approximately 35,800 kilometers (22,245 miles) and a low point of about 200 kilometers (124 miles), according to U.S. military tracking data.
No other information about the spacecraft was released by China — including its name — leading some observers to speculate it might be an intelligence-gathering satellite or a platform to give early warning to Chinese leaders of a missile strike.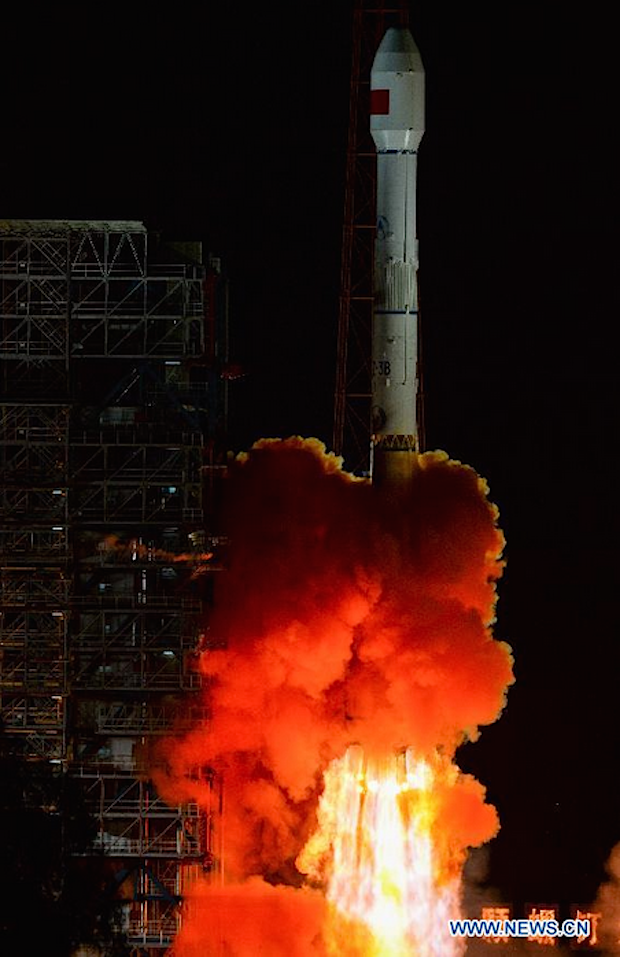 Another liftoff Monday from the Jiuquan launch base in the Gobi Desert of northwest China put up a new Earth observation satellite, officials said.
A two-stage Long March 2D booster fired away from Jiuquan at 0442 GMT (12:42 a.m. EDT) Monday, according to Xinhua.
Its payload was the Gaofen 9 remote sensing satellite, a civilian-operated asset designed to collect imagery of Earth with a resolution better than 1 meter (3.3 feet), Xinhua reported.
Xinhua said the Gaofen 9 satellite "will be used in land survey, urban planning, road network design, agriculture, and disaster relief."
U.S. satellite tracking information indicated Gaofen 9 was flying around Earth in a nearly circular orbit averaging about 639 kilometers, or 397 miles, in altitude at an inclination of 98 degrees.
"Developed by the Shanghai Academy of Spaceflight Technology, Gaofen 9 can also serve key national strategies such as the Belt and Road Initiative and national defense," Xinhua reported.
Previous satellites in the Gaofen series — Gaofen 1, Gaofen 2 and Gaofen 8 — launched from China in 2013, 2014 and earlier in 2015.
Email the author.
Follow Stephen Clark on Twitter: @StephenClark1.