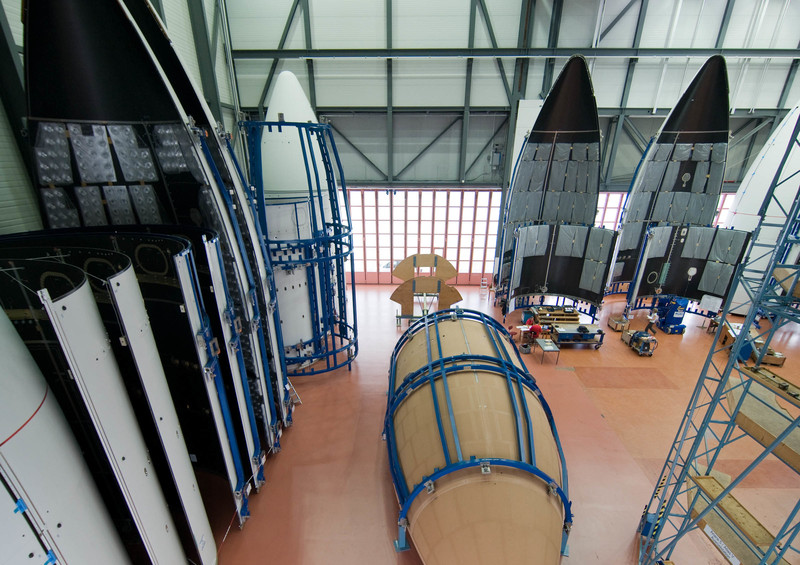 Ruag Space, the Swiss manufacturer of nose shrouds for the Atlas 5 rocket, plans to relocate production of Atlas launcher components to United Launch Alliance's rocket assembly plant in Decatur, Alabama.
The joint partnership, announced by Ruag Space and ULA on Aug. 3, will create nearly 100 jobs in northern Alabama by the end of 2019, according to Hendrik Thielemann, a Ruag Space spokesperson.
Under the agreement, Ruag Space will move production of carbon fiber structures for the Atlas 5 rocket from Switzerland to Alabama by 2018. Ruag Space currently builds the 5.4-meter (17.7-foot) payload fairing for the Atlas 5 rocket's 500-series vehicles and the interstage adapter for the 400-series rocket in Zurich and Emmen, Switzerland.
"We're proud that ULA has selected Ruag as a strategic partner. ULA and Ruag have been working together successfully in the Atlas program for more than a decade. Now we can build on this collaboration with the new Vulcan launcher and the new production site in the U.S.," said Peter Guggenbach, CEO of Ruag Space, in a statement.
Ruag Space and ULA also announced their intention to produce similar carbon fiber structures for ULA's next-generation Vulcan rocket, which is expected to replace the Atlas 5 and Delta 4 rockets in the early 2020s.
The Vulcan's first test flight is scheduled for no earlier than 2019. Officials with ULA, a 50-50 joint venture between Boeing and Lockheed Martin, say the Vulcan launcher will make the launch firm more competitive in the U.S. military and commercial markets.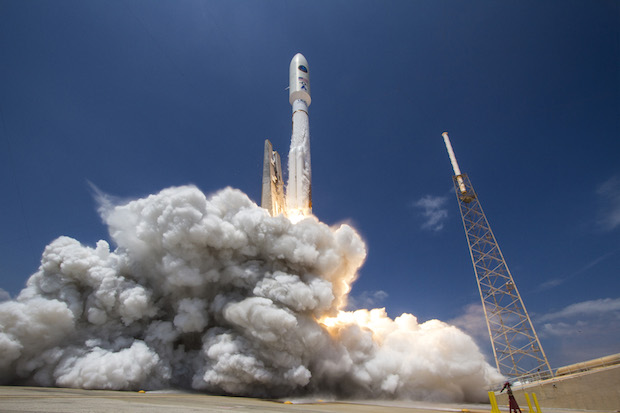 "We're pleased with this new partnership that leverages so many mutually beneficial business objectives, while substantially lowering costs," said Tory Bruno, ULA's president and CEO. "As ULA looks to the future, we will transform the future of space launch by making space more affordable and accessible, while continuing to deliver on ULA's unparalleled reliability and precision."
The Atlas 5 has flown with Ruag-made payload fairings 19 times. All 55 Atlas 5 flights have carried Ruag hardware — either the payload shroud or interstage adapter. The smaller 4-meter fairings used on Atlas 5-400 series missions are made in-house by ULA in Harlingen, Texas.
The Atlas 5's Ruag fairing comes in three lengths tailored for each launch's payload.
Ruag Space also builds payload fairings for Europe's Ariane 5 and Vega rockets. Production of those parts will remain in Switzerland, the company said.
Email the author.
Follow Stephen Clark on Twitter: @StephenClark1.