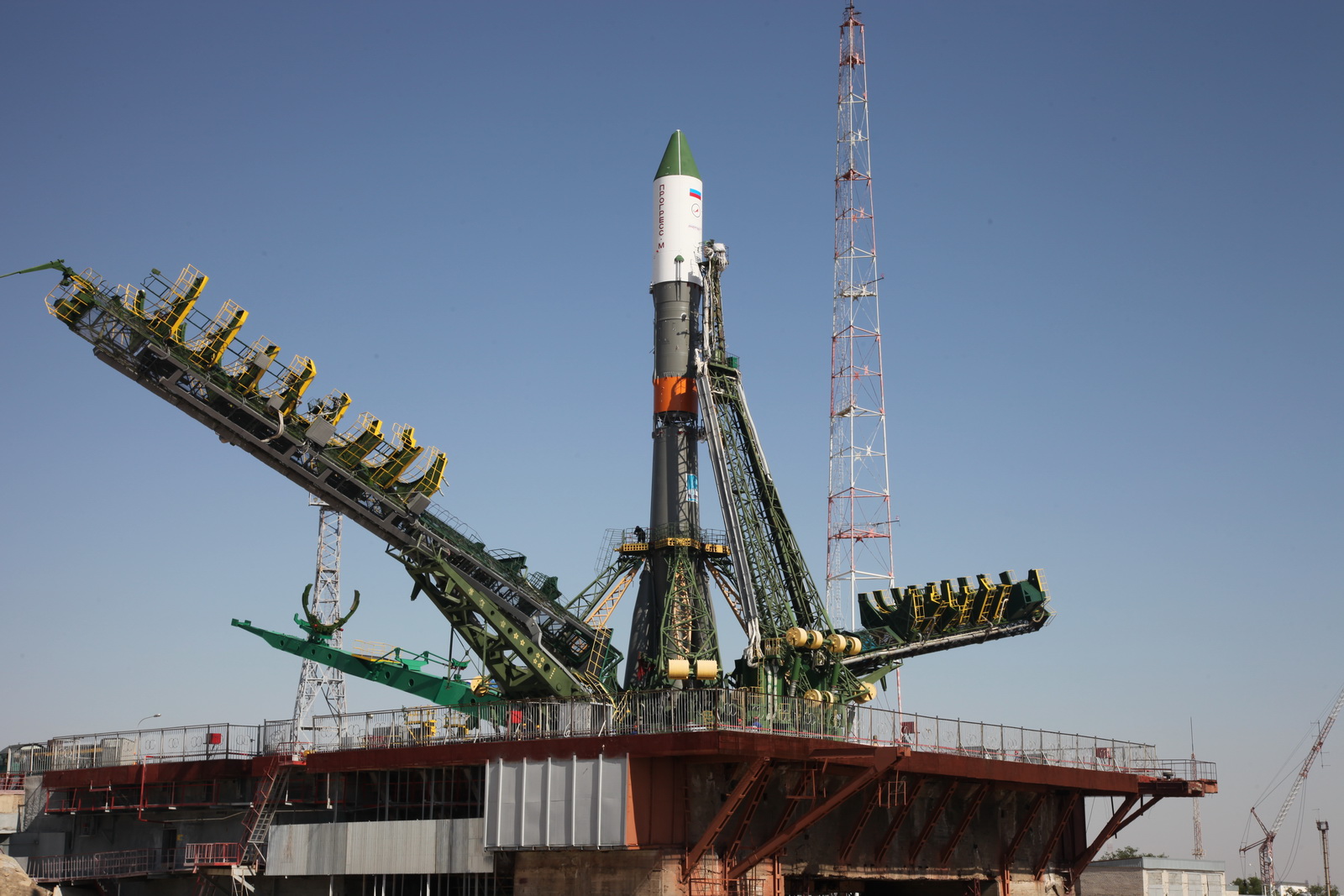 An eight-ton Russian Progress supply ship packed with nearly three tons of food, water and fuel for the International Space Station is ready for liftoff Friday on a vital mission to resume cargo deliveries to the outpost after back-to-back logistics flights fell short.
The Progress M-28M cargo freighter is crammed with propellant to refuel the space station's propulsion system, fresh potable water, food, electronics, medical supplies and spare parts to restock the lab, which last received a supply shipment in mid-April.
Since then, two cargo missions launched toward the space station have failed.
First, a Progress freighter launched April 28 started tumbling minutes after launch, a problem blamed on vibrations in the connection between the spacecraft and the third stage of its Soyuz rocket, which flew in the upgraded Soyuz-2.1a configuration for the failed mission.
Russia switched to the older Soyuz-U rocket for Friday's launch, which it says is not susceptible to the anomaly that struck the last Progress mission.
The second space station supply launch in a row failed June 28, when a SpaceX Falcon 9 rocket broke apart nearly two-and-a-half minutes after blastoff from Cape Canaveral with a commercial Dragon cargo craft, destroying more than two tons of gear inside, including a new docking adapter, a spacesuit and crew provisions.
Space station managers say the outpost and its three-person crew have sufficient reserves to continue flying until late October, and with at least two resupply missions — Friday's Progress launch and an August flight of Japan's HTV cargo craft — set to lift off before then, officials are, for now, keeping space station operations on schedule.
Three new crew members are supposed to launch July 22, increasing the size of the station's crew to six. NASA and Russian authorities said the crew launch will go forward, pending a final series of standard readiness reviews.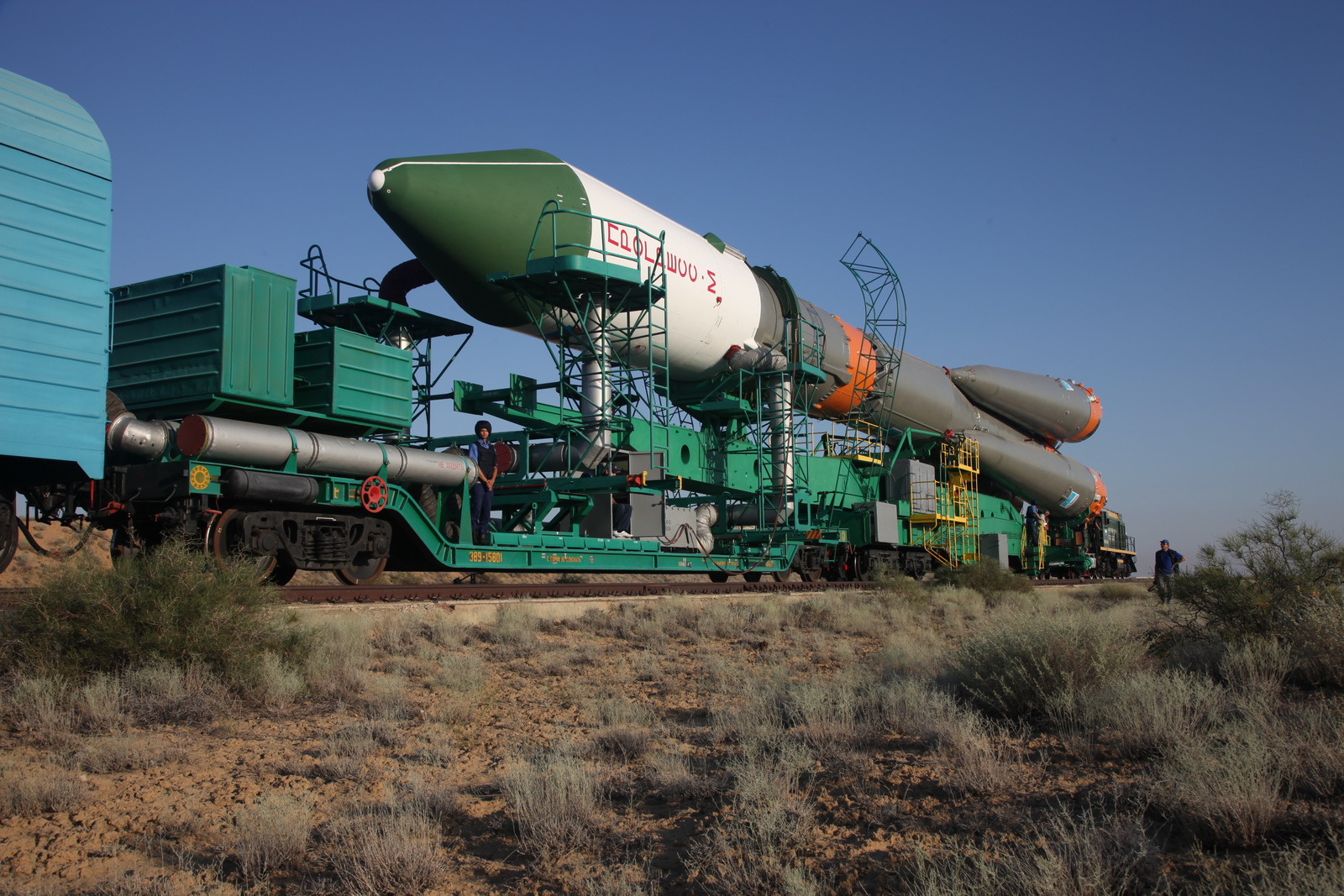 Meanwhile, Russian technicians are preparing for Friday's launch to get the space station supply chain back on track.
The Progress M-28M spacecraft, bolted to the top end of  the Soyuz-U rocket, rolled out to its launch Wednesday at the Baikonur Cosmodrome in Kazakhstan. The rocket arrived at Baikonur's Launch Pad No. 1, the same facility where Yuri Gagarain launched to become the first person in space, after a railroad voyage from an integration hangar a few miles away.
The three-stage rocket was hoisted vertical by a hydraulic lift system, then rotating platforms moved around the launcher to give workers access to the vehicle final flight preparations.
Liftoff is set for 0455:50 GMT (12:55:50 a.m. EDT; 10:55:50 a.m. Baikonur time) from the historic launch base, and the Soyuz third stage is set to deploy the Progress M-28M spacecraft into orbit less than 10 minutes later.
The launch marks the 60th flight of a Russian Progress supply ship to the International Space Station since 2000. The flight is designated Progress 60P in the station's manifest of assembly and resupply missions.
Once in space, the Progress capsule will deploy its power-generating solar panel wings and navigation antennas, then begin thrusting on a two-day rendezvous with the space station. Arrival at the lab's Pirs docking compartment is scheduled for 0713 GMT (3:13 a.m. EDT) Sunday.
The spaceship is packed with 5,249 pounds (2,381 kilograms) of cargo, according to a manifest posted on the Russian space agency's website, which provided a breakdown of the supply load:
1,146 pounds (520 kilograms) of propellant to refuel the space station's Zvezda service module
926 pounds (420 kilograms) of water
105 pounds (48 kilograms) of air and oxygen
3,071 pounds (1,393 kilograms) of dry cargo, including:

Food, napkins and food waste containers
Toilet devices, liners and waste containers
Medical supplies, personal hygiene items, and health and air monitors
Batteries, computers, chargers, tools and fire extinguishers
Science experiment hardware
American and European equipment
Email the author.
Follow Stephen Clark on Twitter: @StephenClark1.