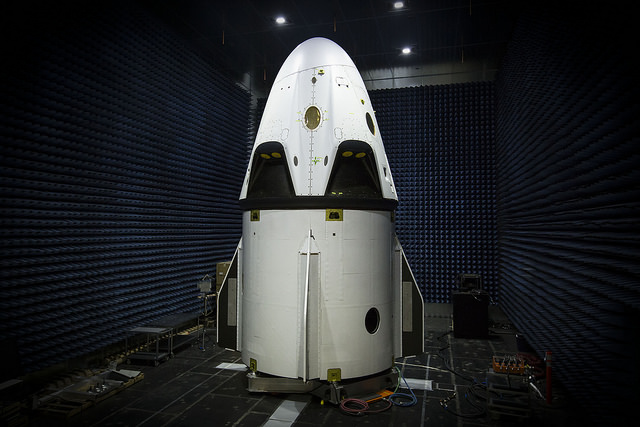 NASA has extended development agreements with SpaceX and Sierra Nevada Corp. past a March 31 deadline, giving the companies more time to complete delayed tests on commercial spacecraft intended to one day ferry astronauts into space.
The extensions do not come with any extra funding from the space agency, which pays out money to the contractors as they complete predetermined milestones.
SpaceX now has until Dec. 31 to wrap up work under its Commercial Crew Integrated Capability, or CCiCap agreement. Sierra Nevada's amended agreement now extends until March 31, 2016, according to documents posted on NASA's website.
"Throughout CCiCap, we have amended our (agreements) with Boeing, SNC and SpaceX to provide a mutually beneficial partnership for NASA and industry," said Stephanie Schierholz, a NASA spokesperson, in an email response to questions.
The agreements are carryovers from an earlier phase in NASA's commercial crew program. Boeing, Sierra Nevada and SpaceX received funding to support the design of their human-rated spacecraft as the companies vied for firm contracts to fly astronauts between Earth and the International Space Station.
Boeing and SpaceX won the competition, receiving contracts worth up to $6.8 billion to finish development of the CST-100 and Crew Dragon space capsules. Sierra Nevada's Dream Chaser space plane was left out of the contracts, but the company's Colorado-based space department continues to work on the spaceship, eyeing potential deals with NASA to haul cargo or with international governments.
NASA has contracted with the private sector to end the agency's sole reliance on Russian Soyuz spacecraft to transport crews to the space station.
SpaceX has already accomplished work under its new contract, which includes provisions for an orbital test flight of the Crew Dragon spaceship in 2017, followed by operational ferry missions to the space station with astronauts.
The Hawthorne, California-based space transportation firm is still finishing up milestones outlined in a Space Act Agreement signed with NASA in August 2012. Sierra Nevada also still has more work to accomplish under its agreement signed with NASA at the same time.
NASA inked the CCiCap agreements with Boeing, Sierra Nevada and SpaceX with a cumulative value of about $1.1 billion.
The agreements were initially due to expire in May 2014, but NASA gave the companies three more months and a combined $55 million to fund extra development milestones, setting a new deadline of Aug. 31, 2014.
Boeing achieved the last two milestones in its CCiCap agreement — a safety review and an integrated systems critical design review — ahead of the deal's Aug. 31 expiration last year.
NASA agreed last year to extend the SpaceX and Sierra Nevada agreements until March 31, 2015.
Major work is still ahead in SpaceX's CCiCap agreement, including a pair of abort tests to check the performance of the Dragon capsule's emergency escape system, which would engage to whisk astronauts away from an explosive launch mishap.
An abort test is planned for as soon as late April or early May at Cape Canaveral to demonstrate the Crew Dragon spaceship's ability to escape from a dangerous situation on the launch pad. An in-flight abort demonstration is scheduled later this year from Vandenberg Air Force Base in California to show the capsule can get away from a faulty Falcon 9 booster after liftoff.
A document signed Feb. 27 by Bill Gerstenmaier, head of NASA's human exploration and operations directorate, also indicates the CCiCap agreement's extension will give SpaceX time to complete qualification of the Dragon's primary structure and a crew vehicle critical design review.
The abort tests were slated for December 2013 and April 2014 under SpaceX's original agreement with NASA.
SpaceX's CCiCap milestones still to go are worth $95 million in payments from NASA.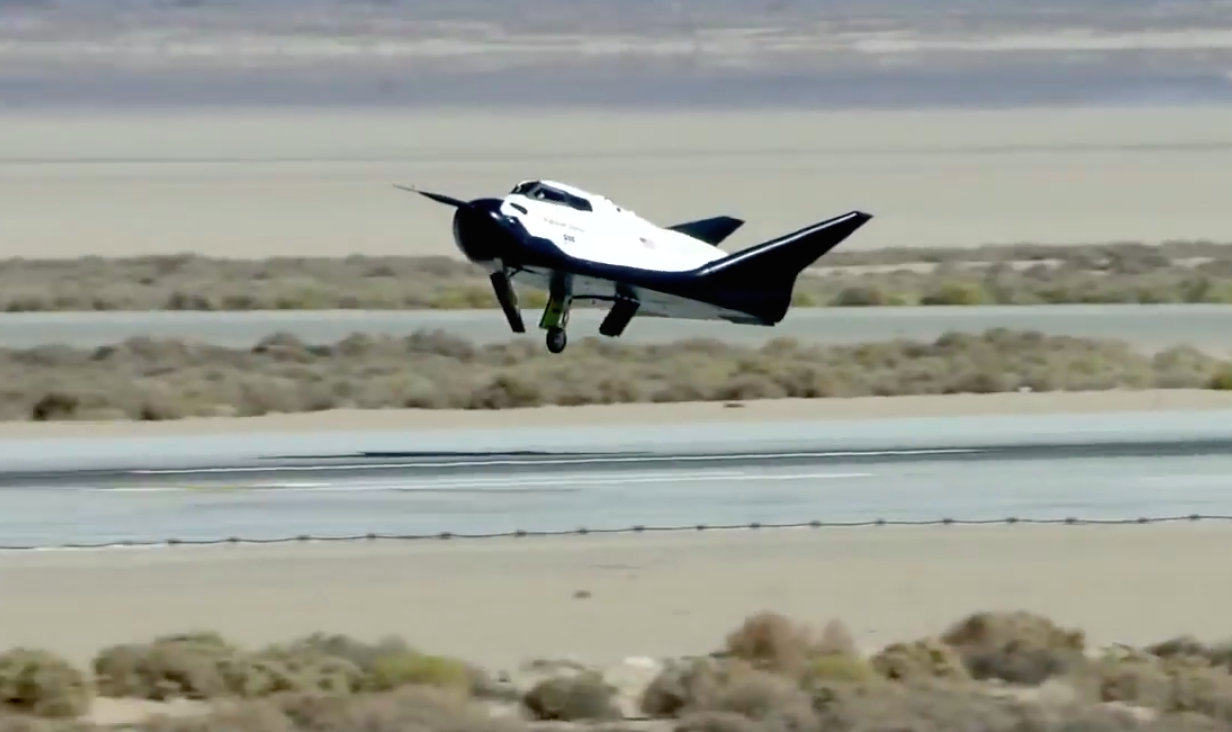 NASA's updated CCiCap deal with Sierra Nevada, signed by Gerstenmaier on March 2, gives the company's engineers more time to complete an approach and landing test of the Dream Chaser space plane.
"We are eager to continue our work with NASA on development of the Dream Chaser Space System and appreciate NASA's continued support of our program," said Mark Sirangelo, corporate vice president of Sierra Nevada's space systems division. "Agreeing to extend the (agreement) is recognition by NASA of the unique value of the Dream Chaser lifting-body vehicle."
The Dream Chaser is not part of the next phase of NASA's commercial crew program, but NASA has committed approximately $350 million since 2010 to Sierra Nevada supporting the space plane's development.
The spacecraft — about one-third the size of a space shuttle orbiter — is designed to take off on top of a rocket and land on a runway. The Dream Chaser's left main landing failed to deploy during a landing test at Edwards Air Force Base, California, in October 2013.
Sierra Nevada plans another atmospheric test flight later this year.
NASA also agreed to add an unfunded milestone to Sierra Nevada's CCiCap agreement — a design closeout review — that officials say will verify the Dream Chaser's design maturity ahead of a planned critical design review.
The critical design review itself is not part of the NASA agreement.
"As the only runway-landing, piloted space vehicle in development, Dream Chaser provides the opportunity to preserve the U.S. legacy of 30 years of space shuttle and lifting-body experience," Sirangelo said in a statement. "The continued agreement and addition of the Closeout Review milestone ensures the entire Dream Chaser Space System continues its path forward to CDR maturation."
Follow Stephen Clark on Twitter: @StephenClark1.