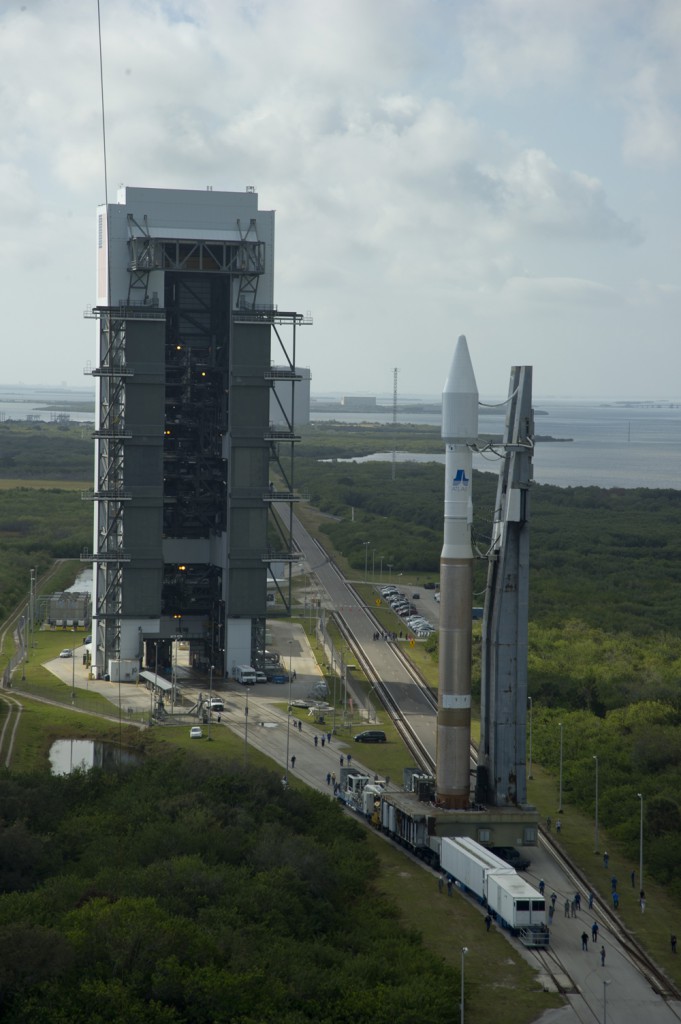 CAPE CANAVERAL — Returning to the days of rollouts and launches in a span of only a few hours, the United Launch Alliance Atlas 5 program is looking to resume this whirlwind experience.
It was a procedure used in the early days of the program a decade ago, moving the vehicles from the Vertical Integration Facility to the launch pad at Cape Canaveral's Complex 41 mere hours before liftoff.
Five Atlas 5 missions followed this schedule. The first was the second flight of Atlas 5 with the Hellas Sat satellite in 2003 and the most recent was NASA's Mars Reconnaissance Orbiter launch in August 2005.
Since then, Atlas rockets have been rolled out the day before, even two days prior to liftoff.
It is called the "clean pad" approach of working on the rocket within the confines of a building and keeping the vehicle's stay on the pad to a bare minimum. The pad features no service gantry.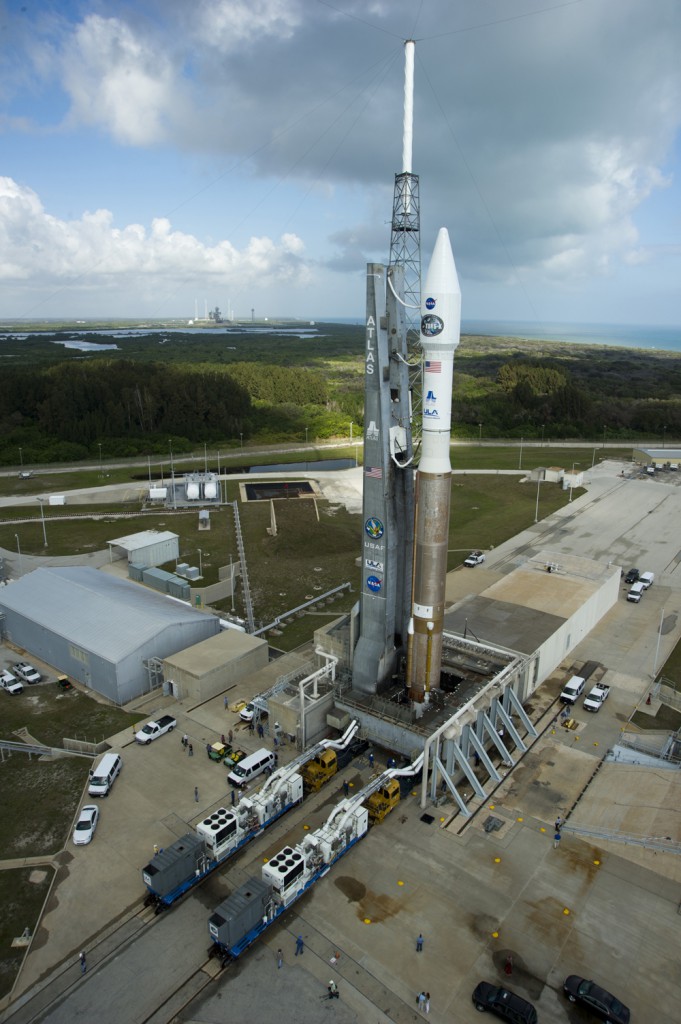 A pair of specially-made "trackmobiles" push the Atlas 5 rocket's 1.4-million pound mobile launching platform along rail tracks for an 1,800-foot trip.
Once at the launch pad, autocouplers engage to feed the rocket from the ground and crews will power up the Atlas-Centaur to begin carrying out a prescribed test schedule on various equipment. RP-1 kerosene fuel is loaded into the first stage shortly after arriving at the pad and cryogenic fueling operations start two-hours before liftoff time.
The change could go into practice later this summer, as officials evaluate several missions to implement the roll-and-launch in the same day strategy.