A Soyuz rocket is sitting on a historic launch pad in Kazakhstan after a railroad journey at sunrise Wednesday positioned the crew ferry craft for liftoff Friday with a three-man crew destined for the International Space Station, including two spaceflight veterans who will spend nearly one year in orbit.
Riding a specially-made rail car, the kerosene-fueled rocket booster departed its hangar at the Baikonur Cosmodrome in Kazakhstan before sunrise Wednesday. The morning rollouts are a tradition dating back to the launch of Yuri Gagarin in 1961, who became the first human to travel in space.
The Soyuz rocket arrived at the launch pad — the same facility used for Gagarin's mission nearly 54 years ago — a few hours later. A hydraulic erector lifted the rocket vertical over the pad's flame trench, then workers lifted huge service platforms around the launcher for final pre-flight preparations.
The rocket will send the Soyuz TMA-16M capsule on a six-hour voyage to the International Space Station, delivering Soyuz commander Gennady Padalka, cosmonaut Mikhail Kornienko and NASA astronaut Scott Kelly to the outpost. Padalka is beginning a nearly six-month stay on the space station, and Kelly and Kornienko are slated to live in space for 342 days before returning to Earth in March 2016.
Scientists will track their response to extended exposure to microgravity to help plan future missions to Mars.
Padalka's mission will put the veteran Russian cosmonaut at the top of the record books for the must cumulative time in space, surpassing fellow cosmonaut Sergei Krikalev, who has logged 803 days in orbit.
Liftoff is set for Friday at 1942 GMT (3:42 p.m. EDT), with docking to the space station's Poisk module scheduled for 0136 GMT (9:36 p.m. EDT).
The trio will join space station commander Terry Virts, flight engineer Samantha Cristoforetti and cosmonaut Anton Schkaplerov to expand the Expedition 43 crew to six members.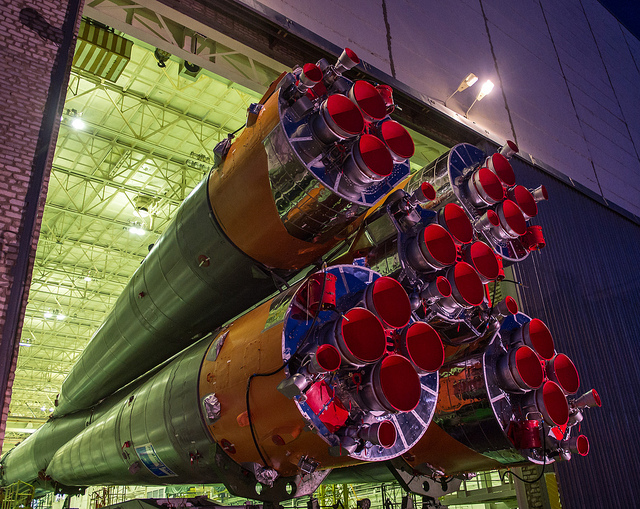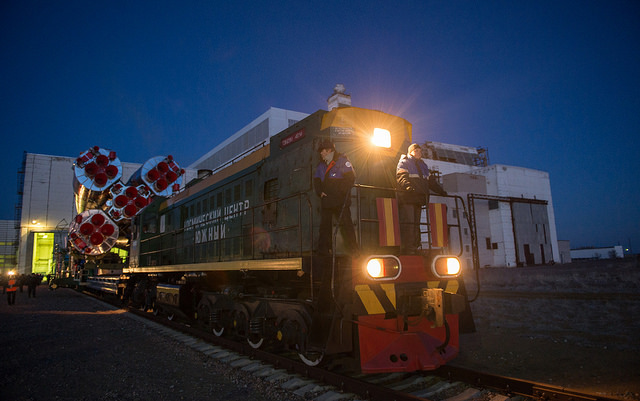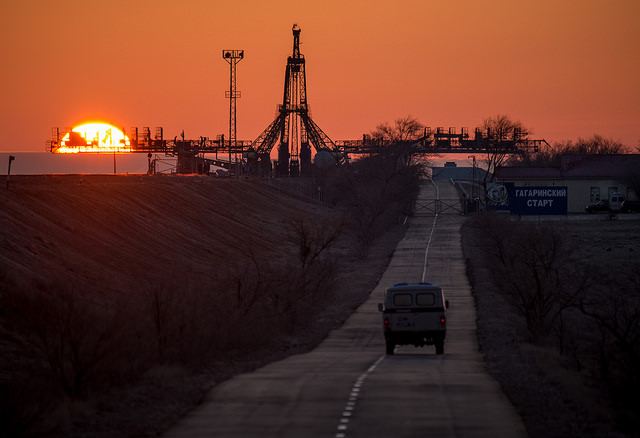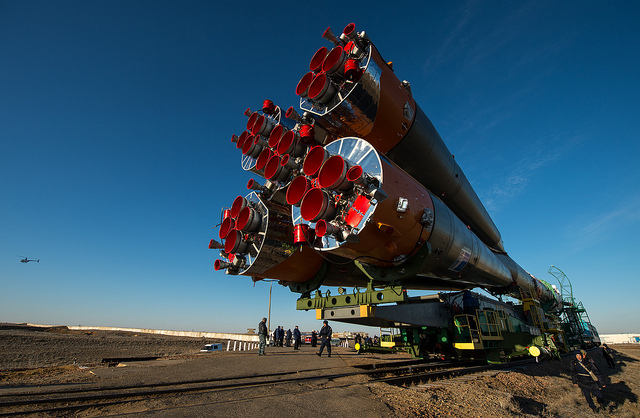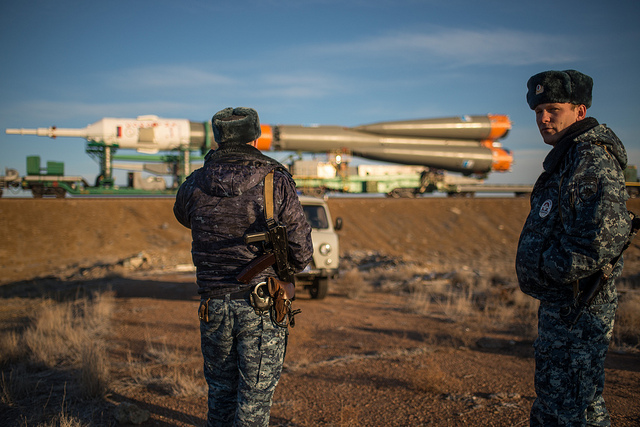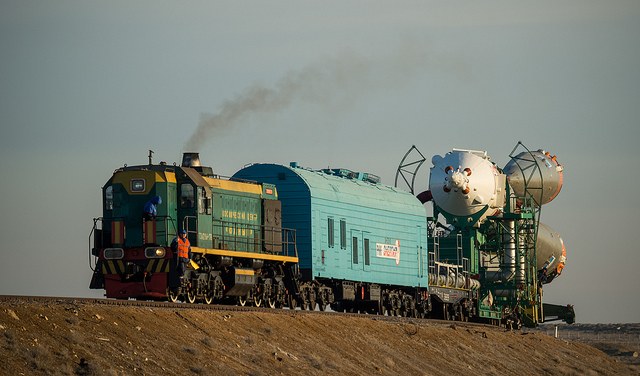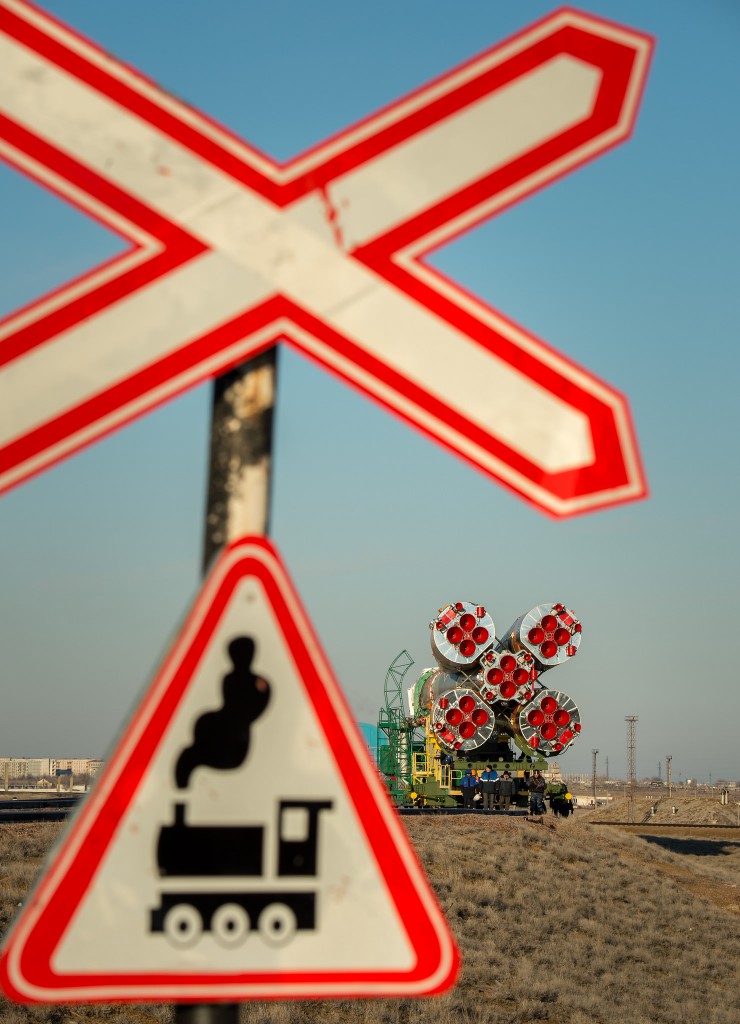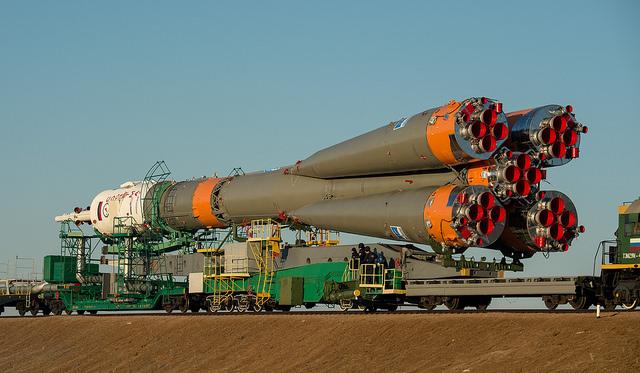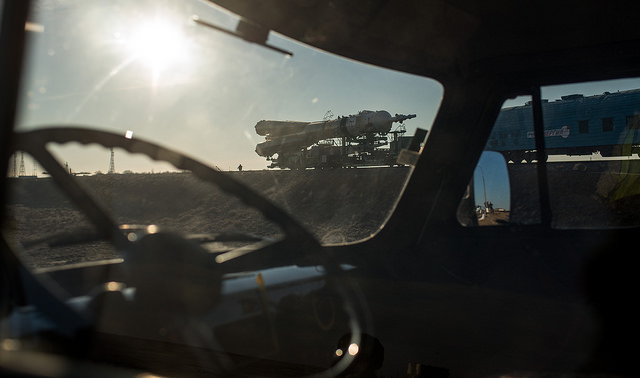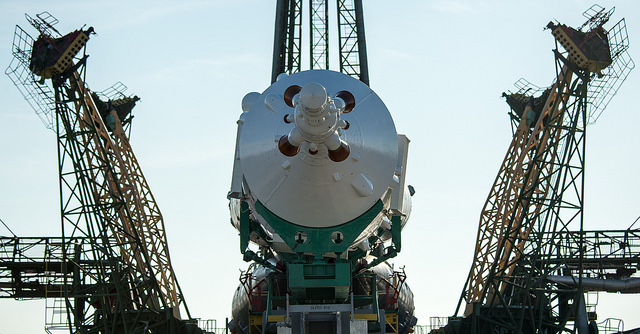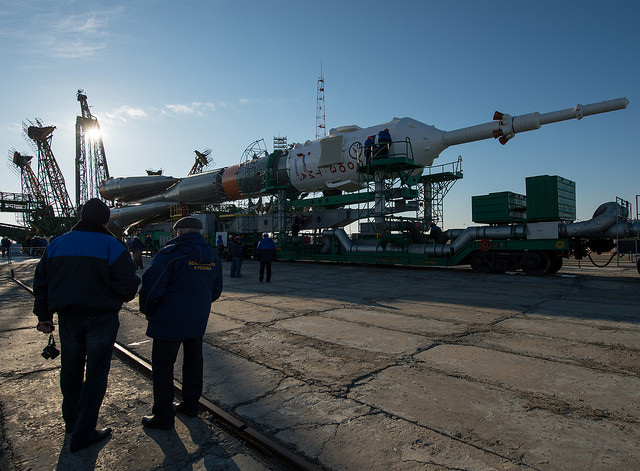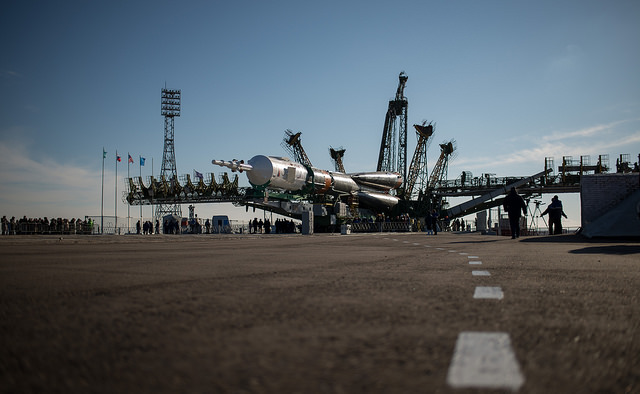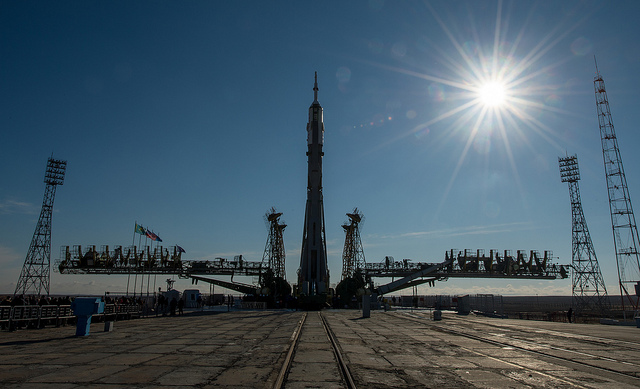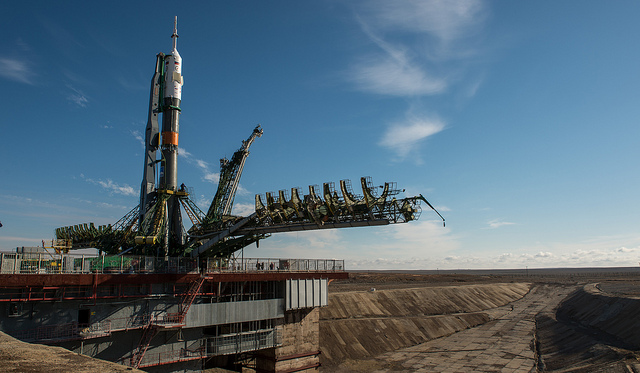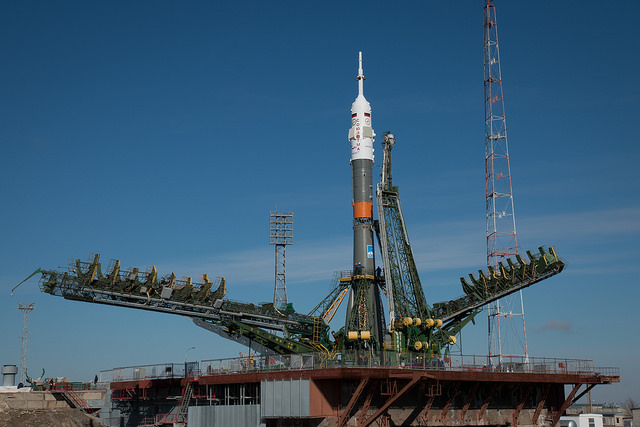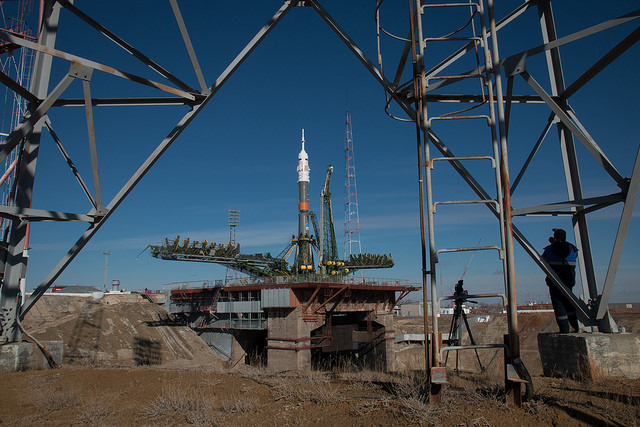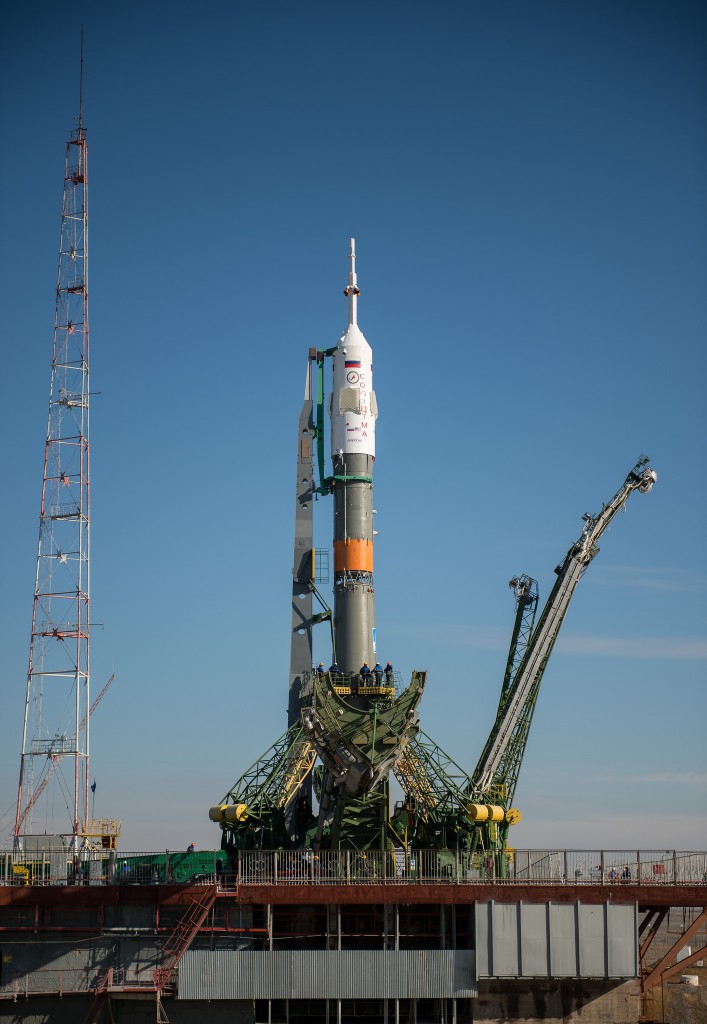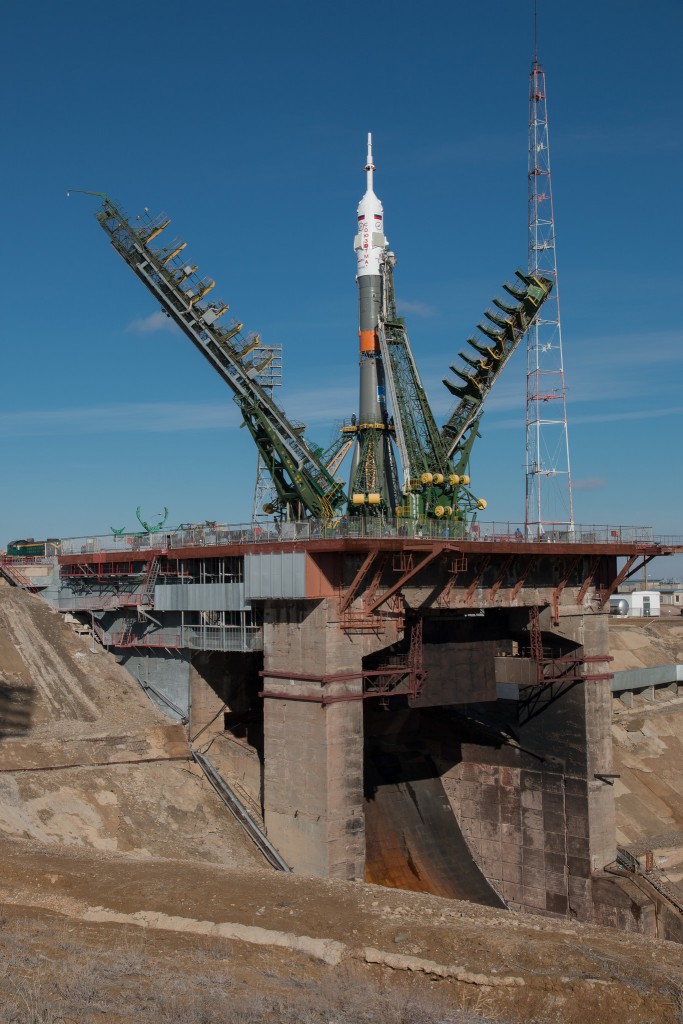 Follow Stephen Clark on Twitter: @StephenClark1.