A solid-fueled Vega launcher zipped away from its launch pad in Kourou, French Guiana, with Europe's IXV mission Wednesday, boosting a miniature lifting body spacecraft on a globe-spanning test flight to validate technologies for future space transportation systems.
The fourth flight of the European Vega rocket — and its first in full daylight — blasted off at 1340 GMT (8:40 a.m. EST) Wednesday from the ZLV launch facility at the Guiana Space Center. Its P80 first stage, burning pre-packed solid propellant inside a composite motor casing, quickly pushed the 98-foot-tall rocket into the sky, through scattered clouds, and east from the spaceport.
The Intermediate Experimental Vehicle sent aloft by the launch splashed down in the Pacific Ocean west of the Galapagos Islands less than two hours later.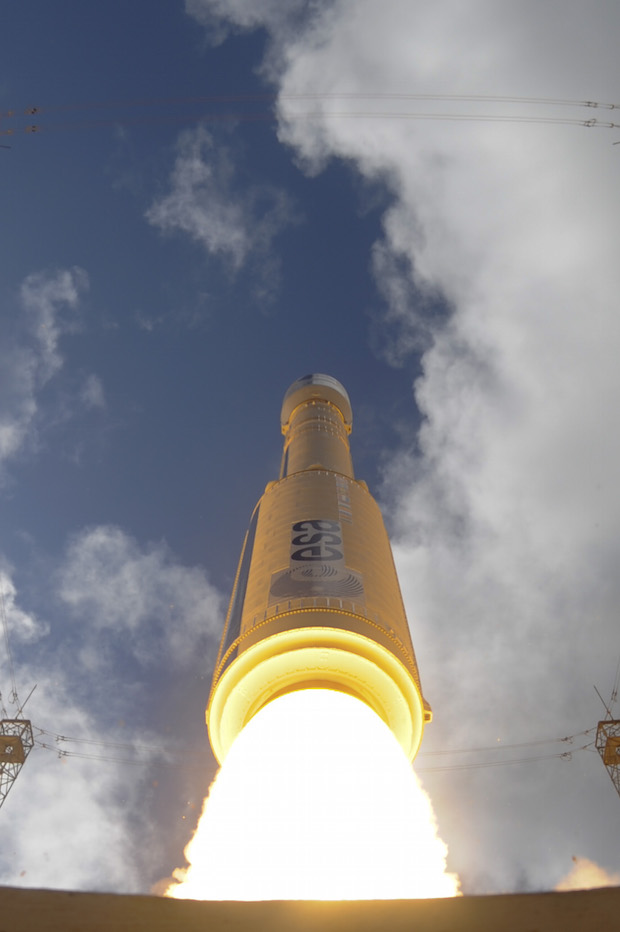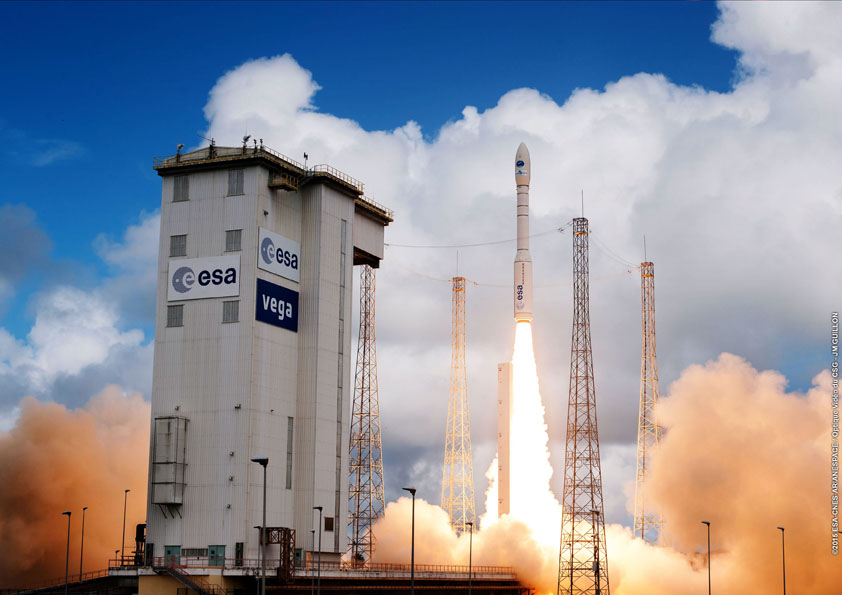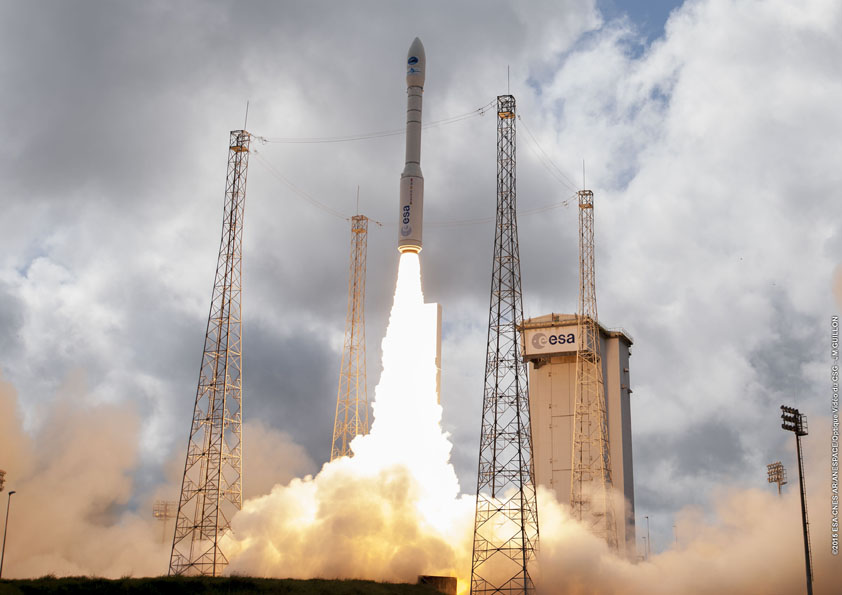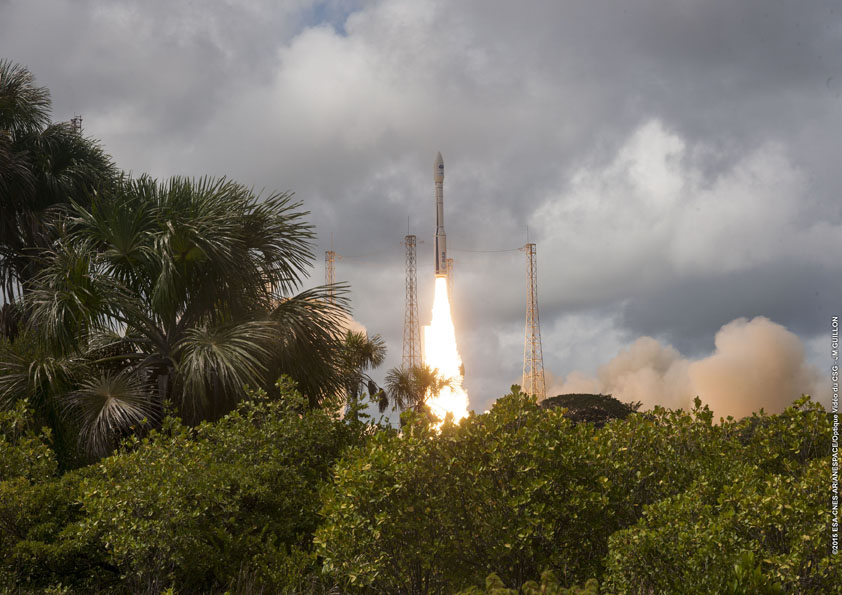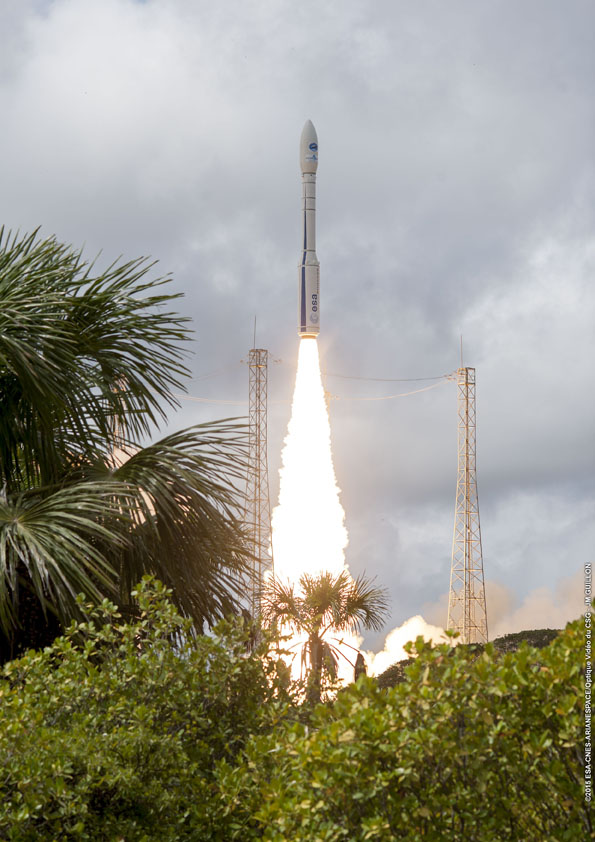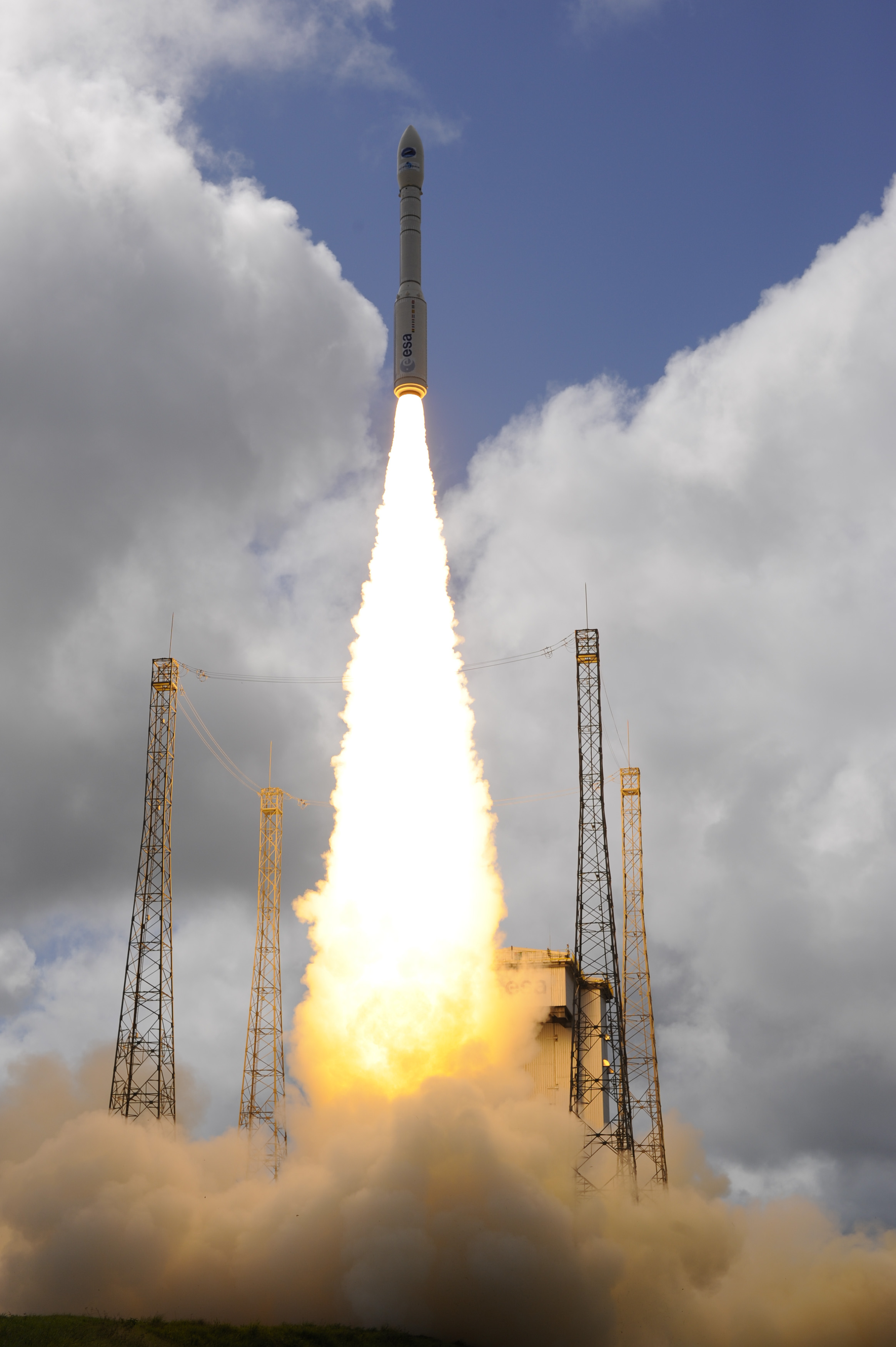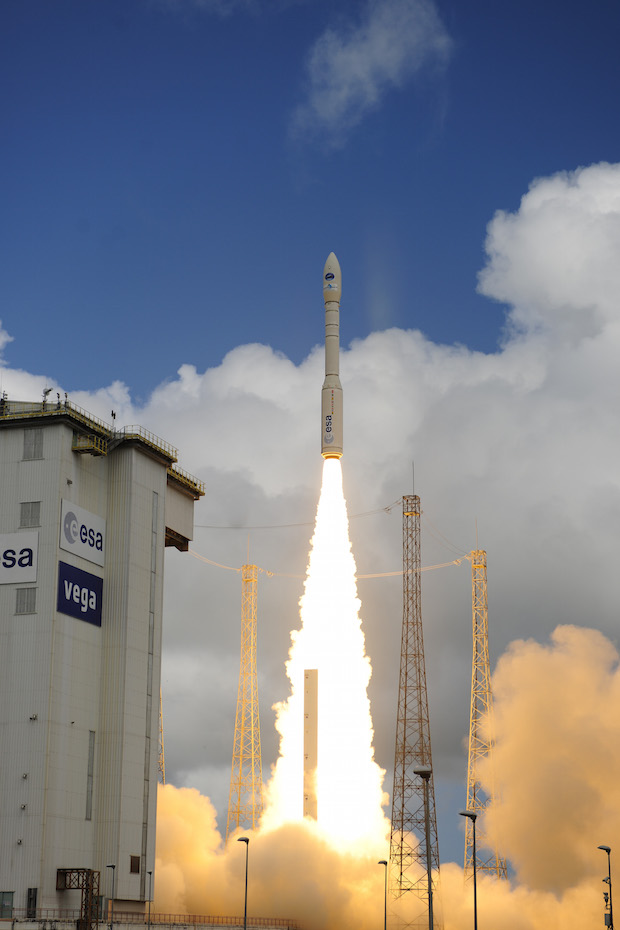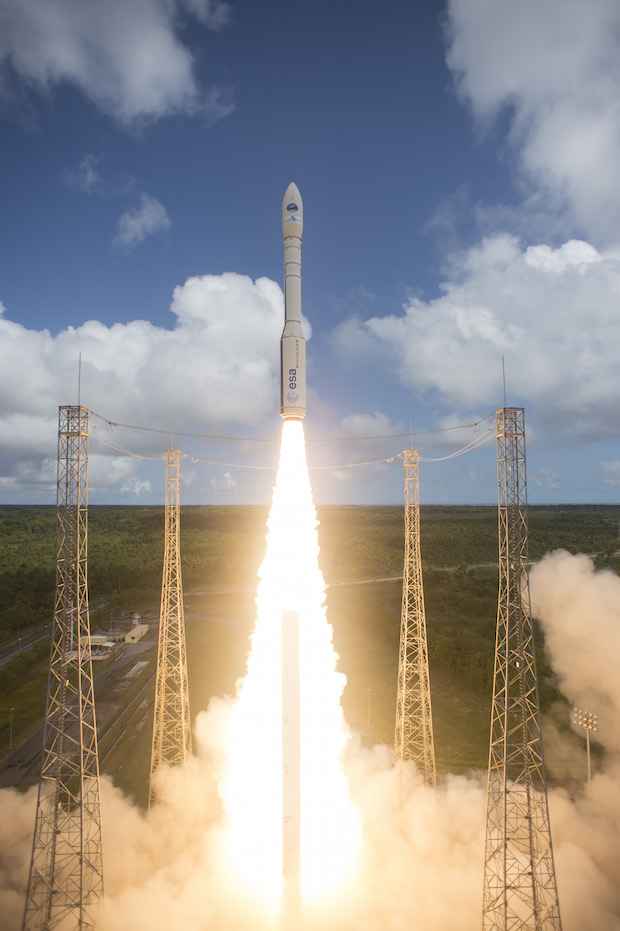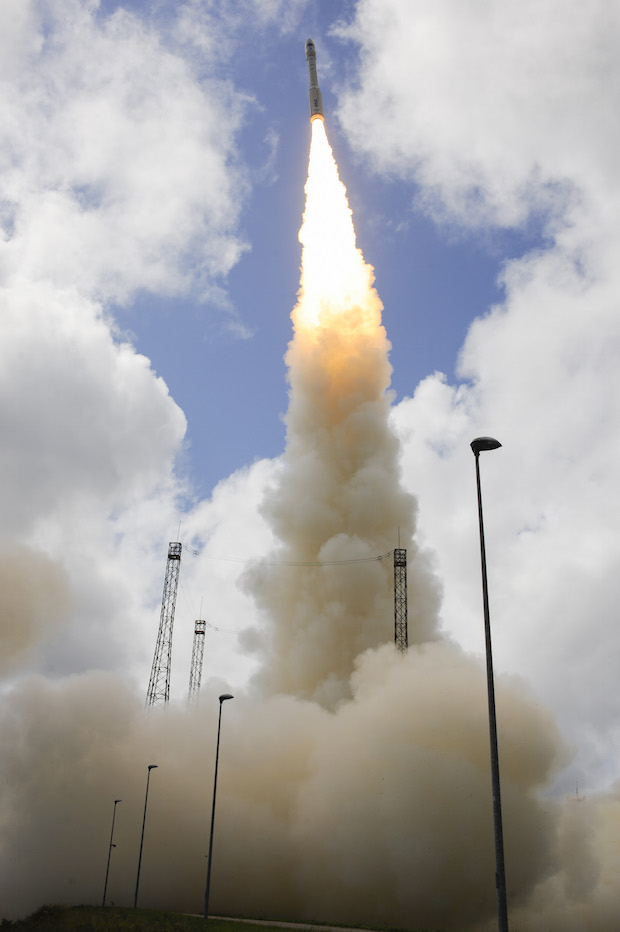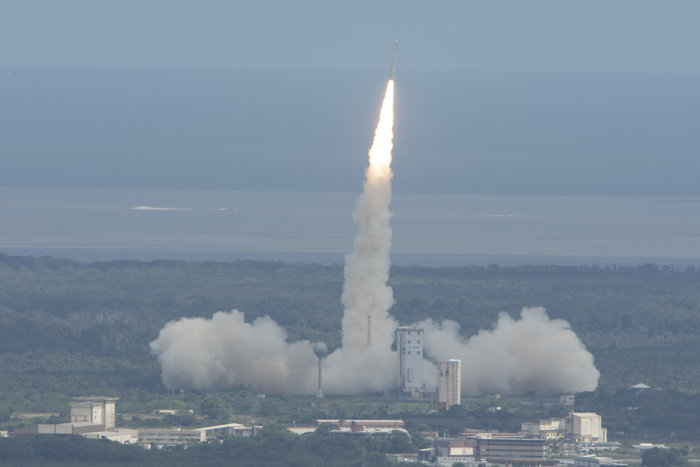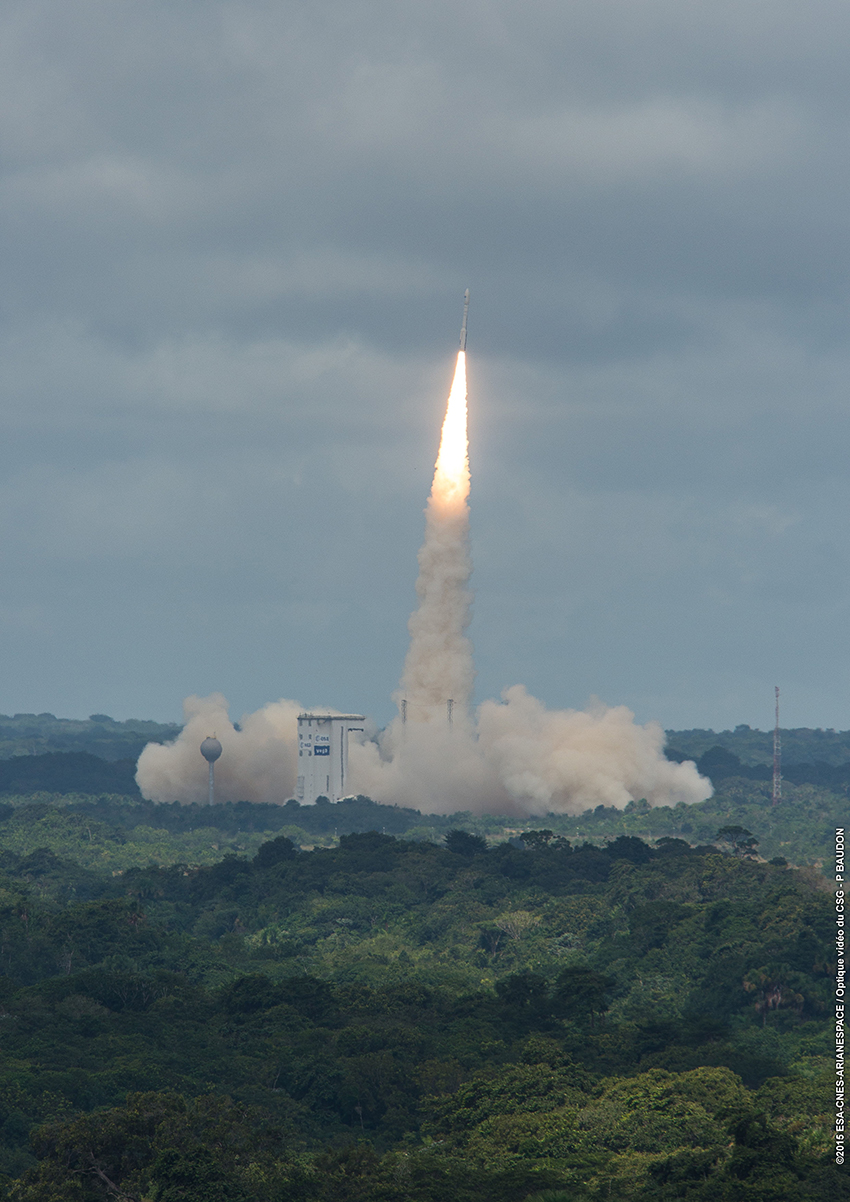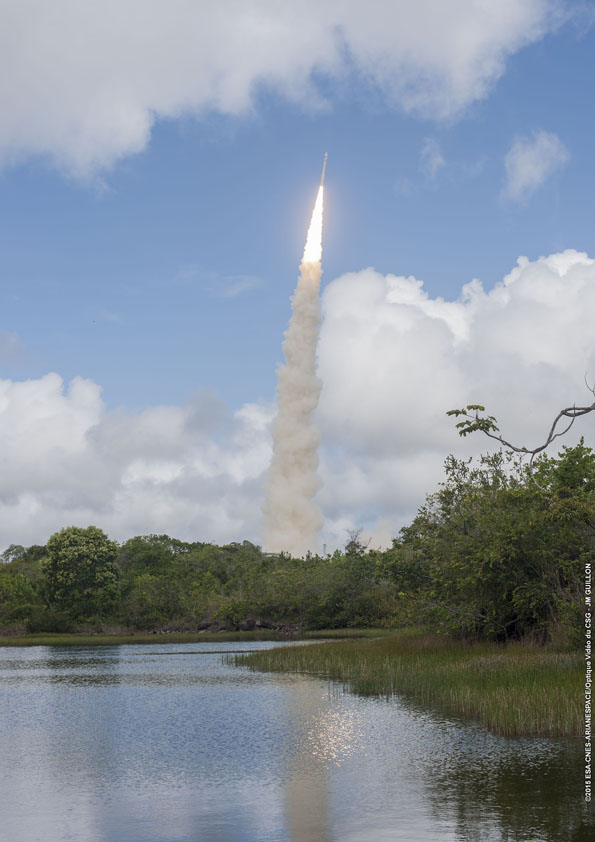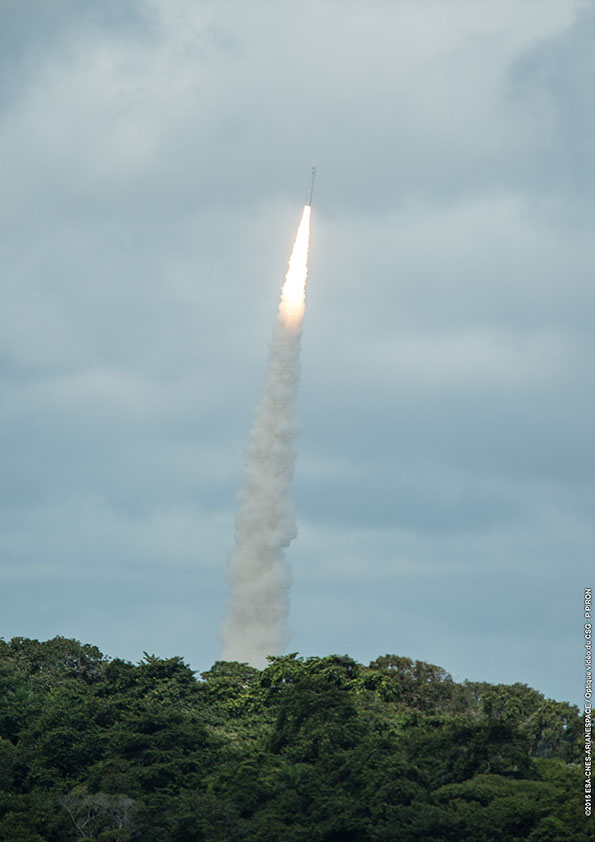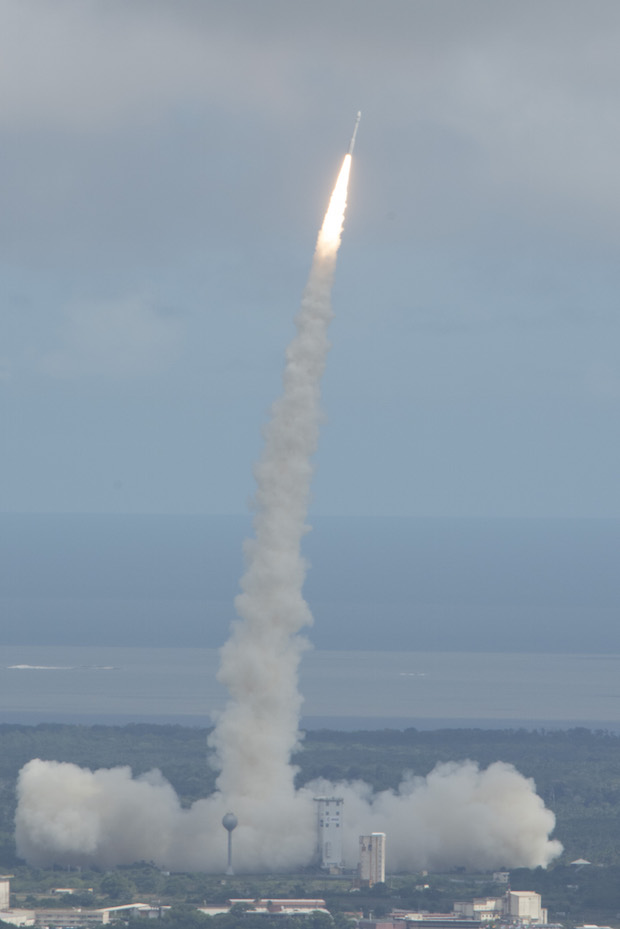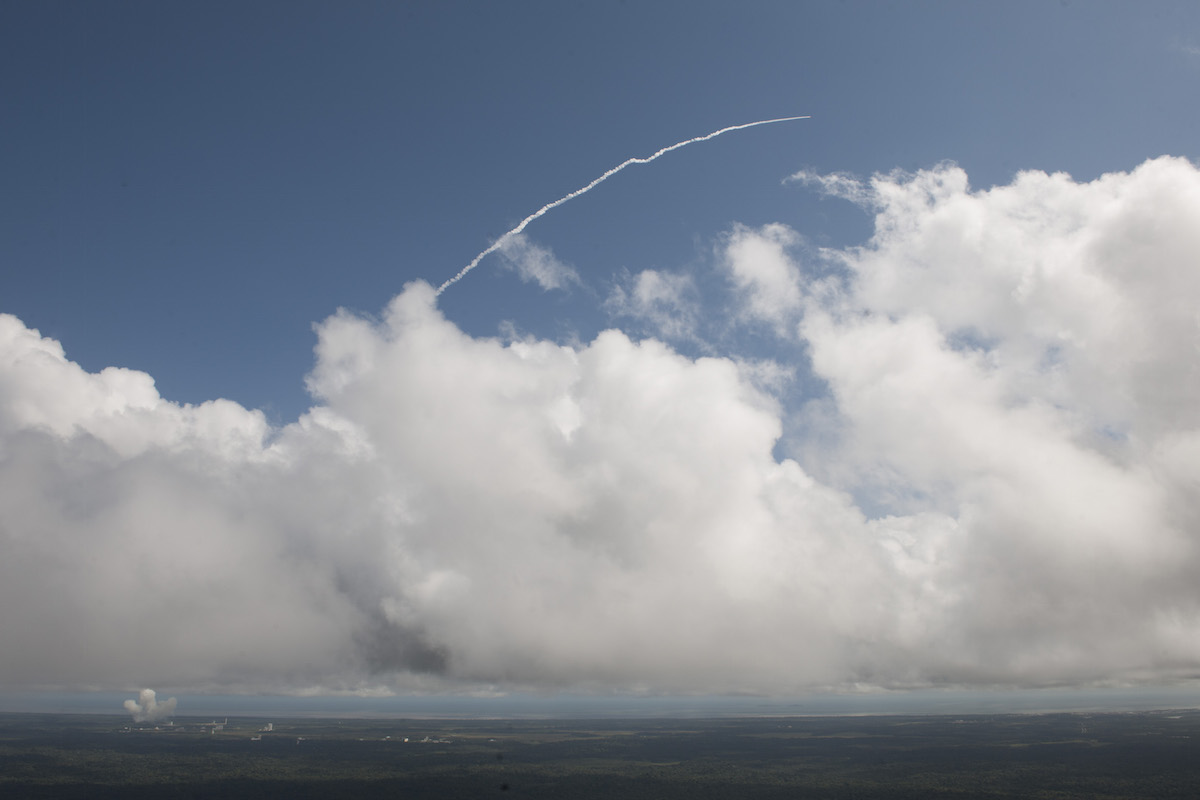 Follow Stephen Clark on Twitter: @StephenClark1.