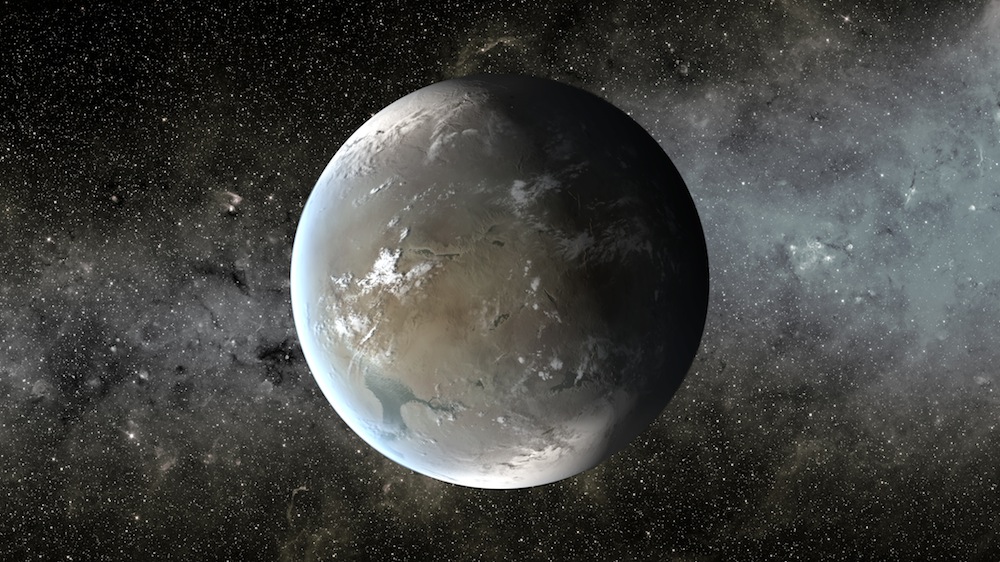 Astronomers culling imagery from NASA's Kepler space telescope have found eight new worlds around other stars, raising the number of verified discoveries made by Kepler to more than 1,000 planets.
The planets were found in Kepler's original four-year data set. Three of the newly-validated planets are in their parent star's habitable zone, where temperatures are just right to sustain liquid water and potentially support life.
Kepler detects new worlds by monitoring the brightness of stars for slight dimming caused when a planet passes between the telescope and the host star. Astronomers conduct follow-up observations from other telescopes to confirm each candidate planet is real, and not a false result.
Eight more planets have met this confirmation standard, scientists announced this week
Two of the three potentially habitable worlds are likely made of rock — like Earth — and another newly-confirmed planet could host livable moons.
The two rocky planets are less than 1.5 times the diameter of Earth, according to a NASA press release.
One of the planets, Kepler-438b, is 12 percent bigger than Earth and lies 475 light-years from Earth, where it orbits its parent star once every 35.2 days. Kepler-442b is 33 percent larger than Earth and completes a lap around its star once every 112 days. It is located 1,100 light-years away, according to NASA.
Kepler-438b and Kepler-442b orbit stars smaller and cooler than the sun in the direction of the constellation Lyra, scientists said. Astronomers are still searching for Earth-size planets around stars like the sun.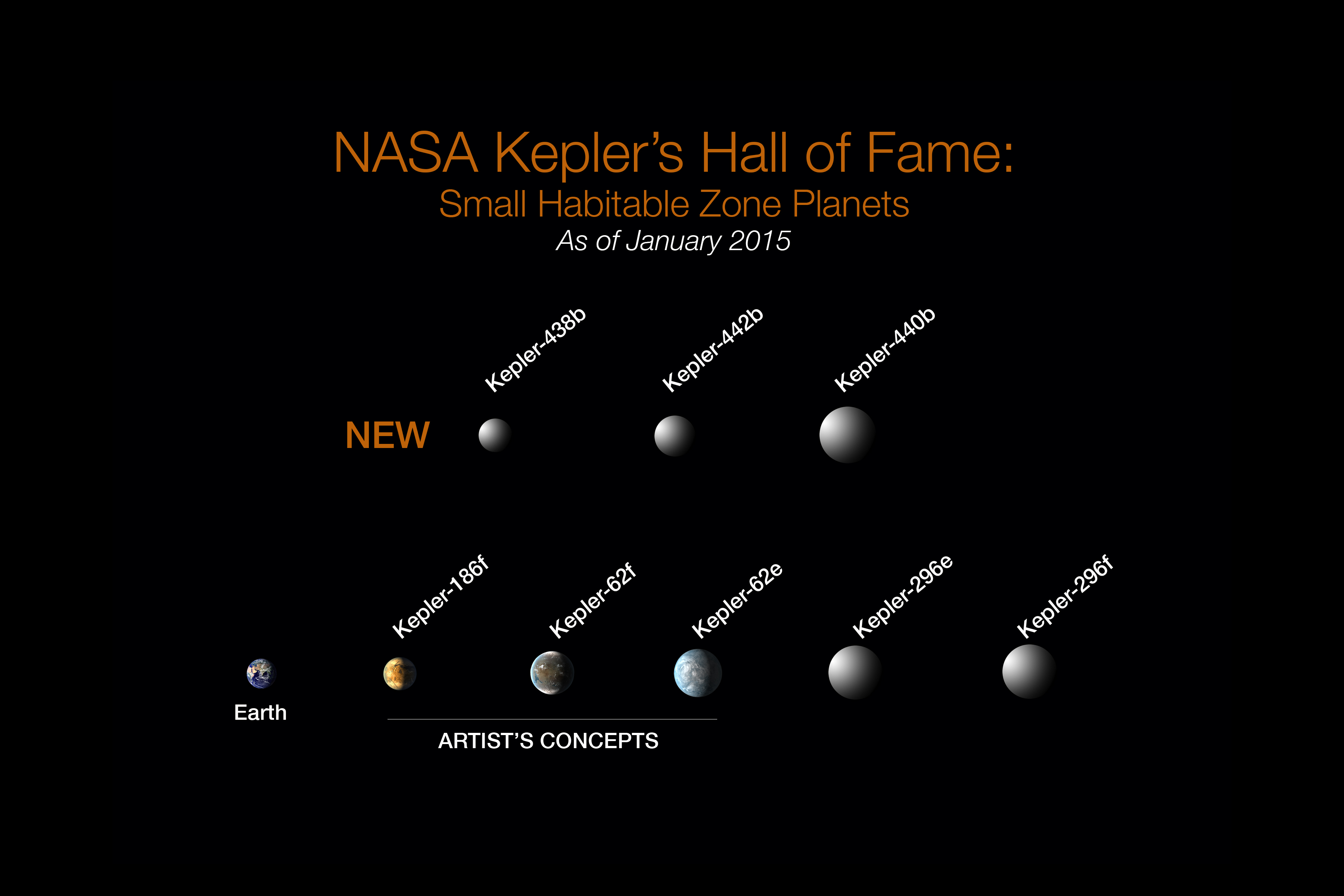 "With each new discovery of these small, possibly rocky worlds, our confidence strengthens in the determination of the true frequency of planets like Earth," said Doug Caldwell, SETI Institute Kepler scientist at NASA's Ames Research Center at Moffett Field, California. "The day is on the horizon when we'll know how common temperate, rocky planets like Earth are."
Caldwell is co-author of a research paper reporting the new planet discoveries to be published in The Astrophysical Journal.
"Each result from the planet-hunting Kepler mission's treasure trove of data takes us another step closer to answering the question of whether we are alone in the universe," said John Grunsfeld, associate administrator of NASA's science division. "The Kepler team and its science community continue to produce impressive results with the data from this venerable explorer."
The milestone discovery comes as Kepler nears the sixth anniversary of its launch in March 2009. The mission collected data for four years in an initial prime mission, which was cut short in May 2013 by the failure of the second of four reaction wheels aboard the Kepler spacecraft.
Kepler used the spinning devices to keep its 3.1-foot-diameter telescope steadily pointed at a field of more than 150,000 stars in the constellations Cygnus and Lyra. With two of its four reaction wheels offline, the telescope no longer had the pointing sensitivity to complete its observations as originally designed.
An engineering team at NASA's Ames Research Center and Ball Aerospace and Technologies Corp., Kepler's prime industrial contractor, devised a new way for the telescope to detect planets with the spacecraft's diminished capabilities.
Located in solar orbit about the same distance from the sun as Earth, Kepler is now sweeping its telescope across a series of nine star fields. The spacecraft is using its remaining reaction wheels and pressure from solar light photons for stable pointing.
With the latest analysis of Kepler data, which added 554 potential worlds to Kepler's catalog, astronomers say the mission discovered at least 4,175 candidate planets through April 2013.
"Kepler collected data for four years — long enough that we can now tease out the Earth-size candidates in one Earth-year orbits," said Fergal Mullally, SETI Institute Kepler scientist at Ames who led the analysis of a new candidate catalog. "We're closer than we've ever been to finding Earth twins around other sun-like stars. These are the planets we're looking for."
NASA says scientists are working on next release of Kepler data covering the final month of the initial four-year mission. Findings from Kepler's ongoing extended mission will be analyzed and released later.
Follow Stephen Clark on Twitter: @StephenClark1.