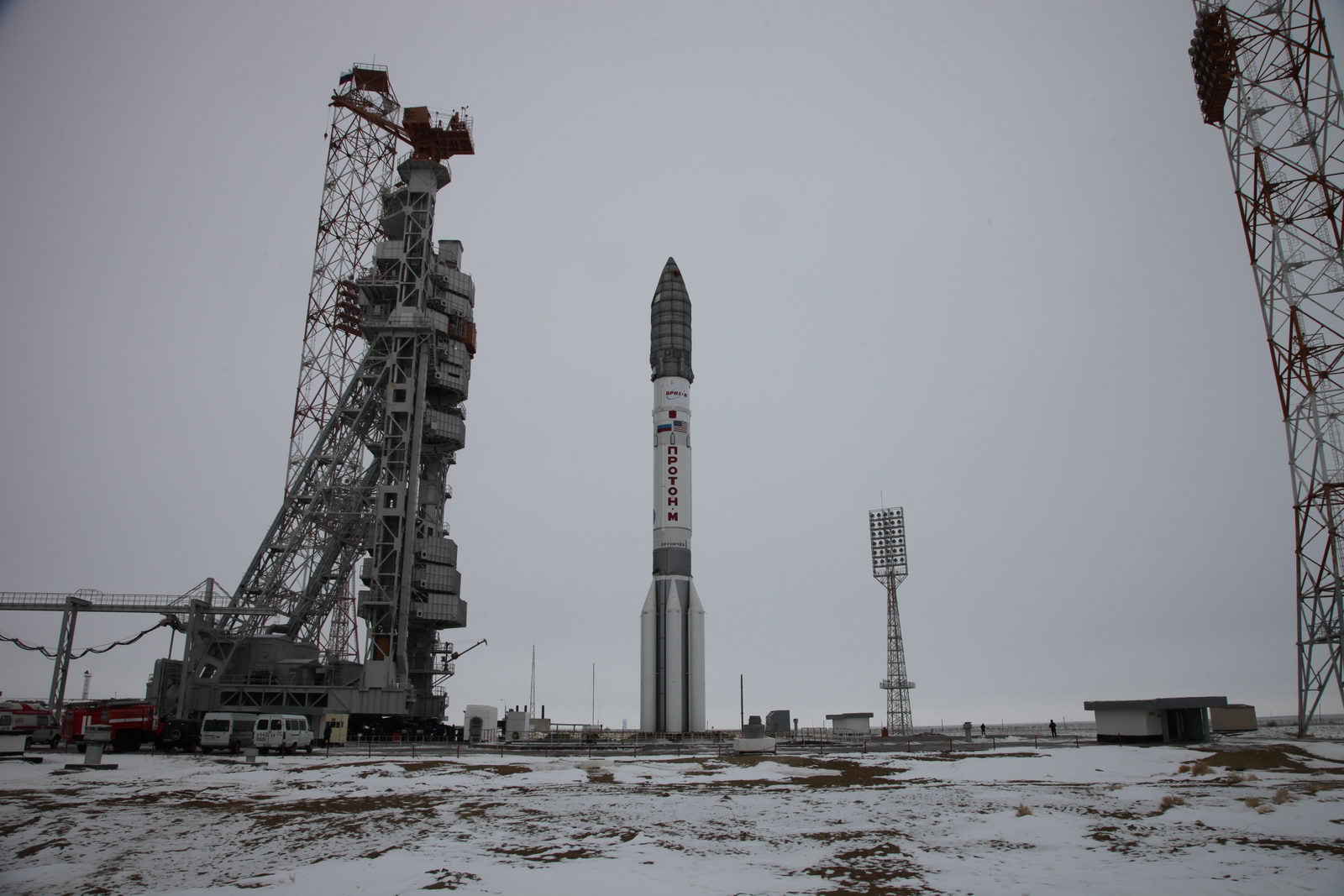 A commercial broadcast satellite will blast off from Kazakhstan on Saturday aboard a Proton rocket to transmit television, multimedia and broadband services across Europe, the Middle East and Africa.
The Proton rocket is scheduled for launch at 2137:49 GMT (4:37:49 p.m. EST) from the Baikonur Cosmodrome in Kazakhstan.
The mission will deploy the ASTRA 2G communications satellite into a geostationary transfer orbit stretching more than 22,000 miles above Earth, kicking off a 15-year mission for its owner — SES of Luxembourg.
The 191-foot-tall launcher will fire six first stage RD-276 main engines to lift off from its Baikonur launch pad, surpass the speed of sound in less than a minute and climb through the stratosphere.
The Proton rocket's second and third stage will take over and fire in the first 10 minutes of Saturday's mission, then a Breeze M upper stage engine will assume control of the flight for a string of five maneuvers over nine hours to place ASTRA 2G in a target orbit with a low point of 2,586 miles (4,163 kilometers), a high point of 22,236 miles (35,786 kilometers) and an inclination of 23 degrees.
Separation of ASTRA 2G is expected at 0649 GMT (1:49 a.m. EST) Sunday, according to mission data released by International Launch Services, the U.S.-based company which oversees commercial Proton launches.
ASTRA 2G's on-board engine will put the satellite into a circular geostationary orbit 22,300 miles above the equator, then engineers will transfer the spacecraft to an operational location at 28.2 degrees east longitude.
The 13,232-pound (6,002-kilogram) spacecraft is based on the Eurostar E3000 satellite platform made by Airbus Defense and Space. It is designed for a 15-year lifetime in orbit.
Once in orbit, the satellite will extend antennas and unfurl two power-generating solar array wings spanning 130 feet tip to tip.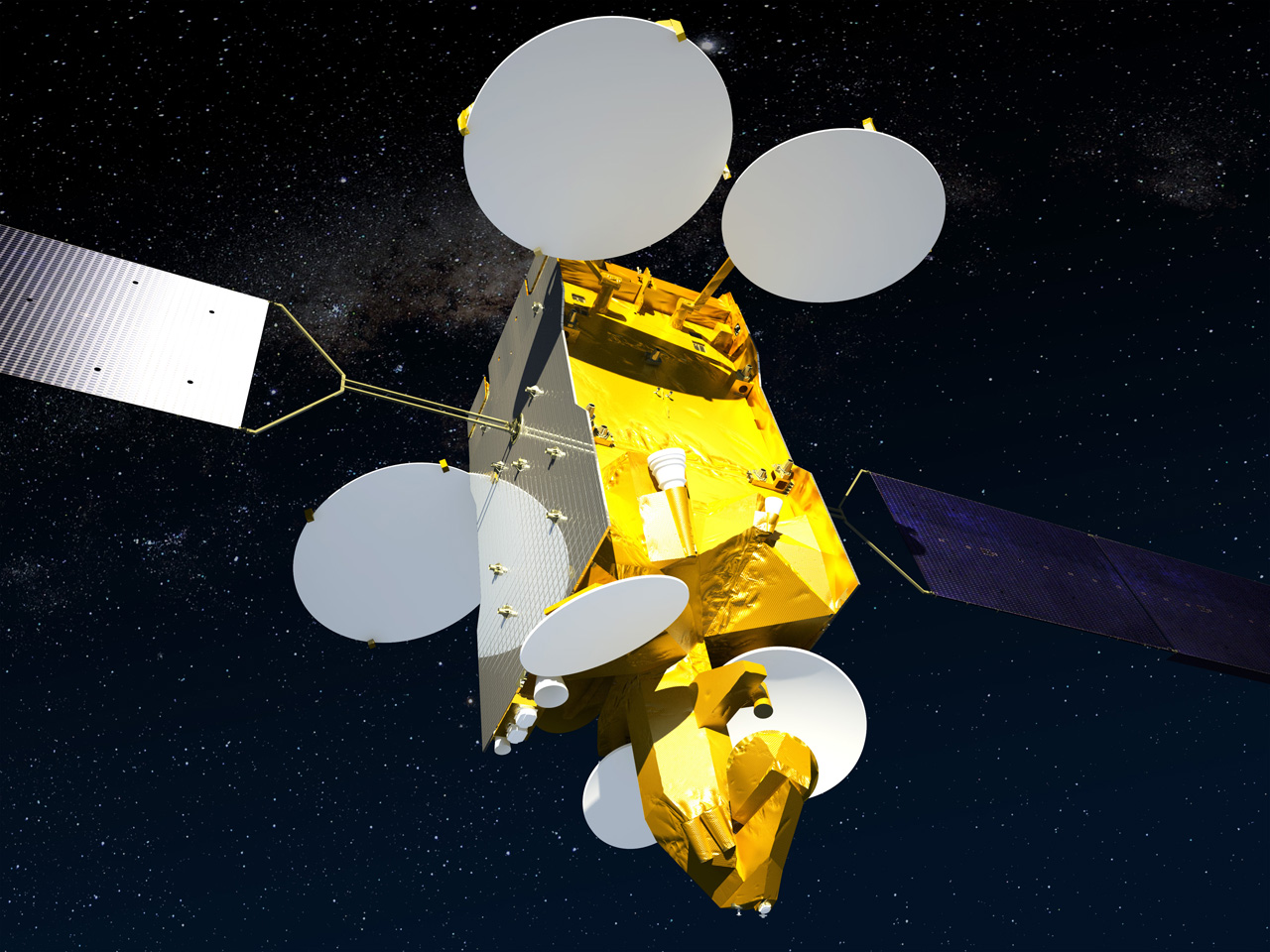 ASTRA 2G carries 62 Ku-band transponders, four Ka-band transponders and hosts an X-band and Ka-band communications payload for the government of Luxembourg.
SES says the spacecraft will support SATMED, an e-health platform founded by SES with support from the Luxembourg government and international non-governmental organizations. Its aim is to improve public health in developing countries.
The launch of ASTRA 2G was delayed from mid-2014 after a Proton rocket failure in May left the booster grounded for four months. Russian government payloads were first in line to fly on Proton missions when the launcher returned to service in September.
ASTRA 2G and its Proton rocket were rolled to the launch pad for a planned Nov. 27 liftoff date, but officials delayed the flight after discovering a problem with a gyro unit on the Breeze M upper stage. Technicians returned the launcher to its integration building for disassembly and repairs.
Follow Stephen Clark on Twitter: @StephenClark1.