Flying for the 10th time from a tropical launch facility along the South American coastline, a Russian Soyuz rocket lifted off Dec. 18 and streaked through partly sunny skies with four satellites to extend the reach of the O3b Networks,  a company founded to bring broadband to the world's most remote and impoverished countries.
The 151-foot-tall launcher's kerosene-burning core stage and four strap-on boosters powered the first phase of the flight seen in the video and photos below.
Liftoff from the Soyuz launch pad in French Guiana occurred at 1837 GMT (1:37 p.m. EST) Thursday, when the booster's engines reached full thrust and clamps retracted to release the rocket for flight.
The video includes dazzling clips from high-speed cameras placed around the Soyuz launch facility.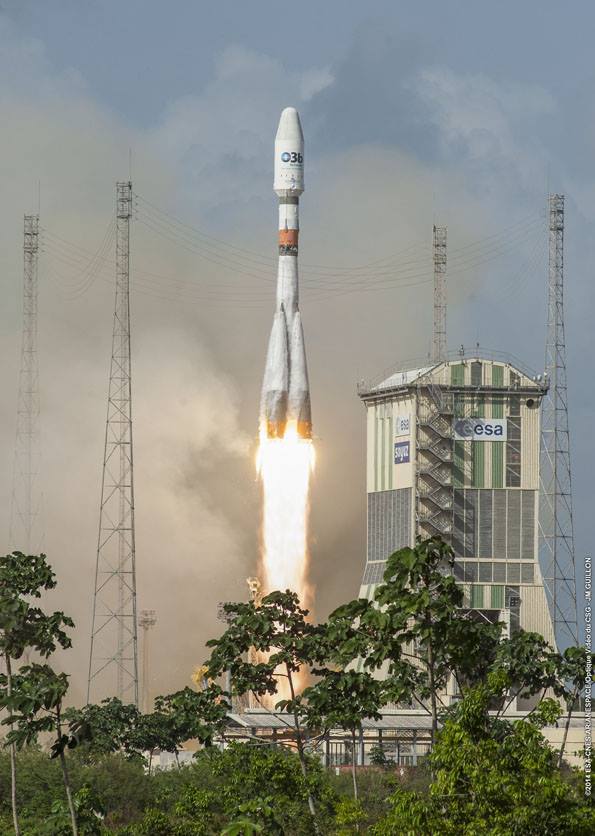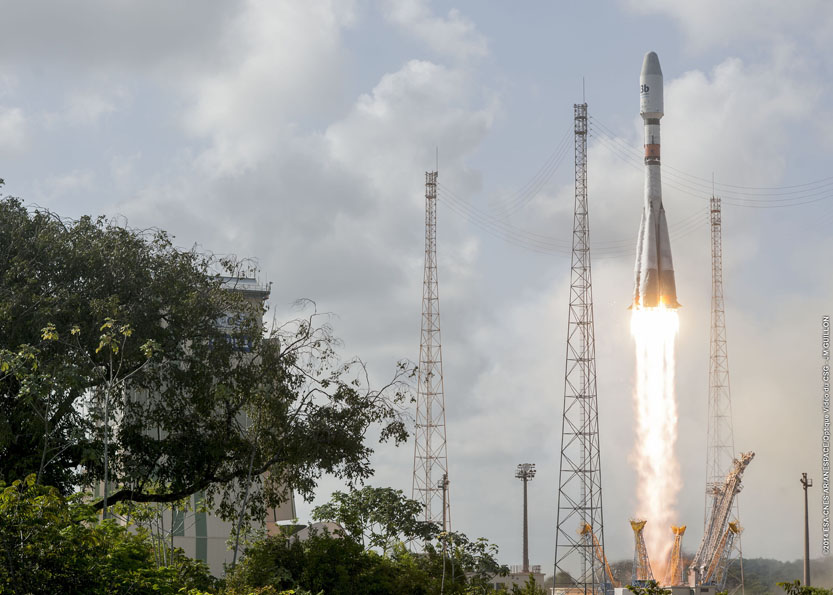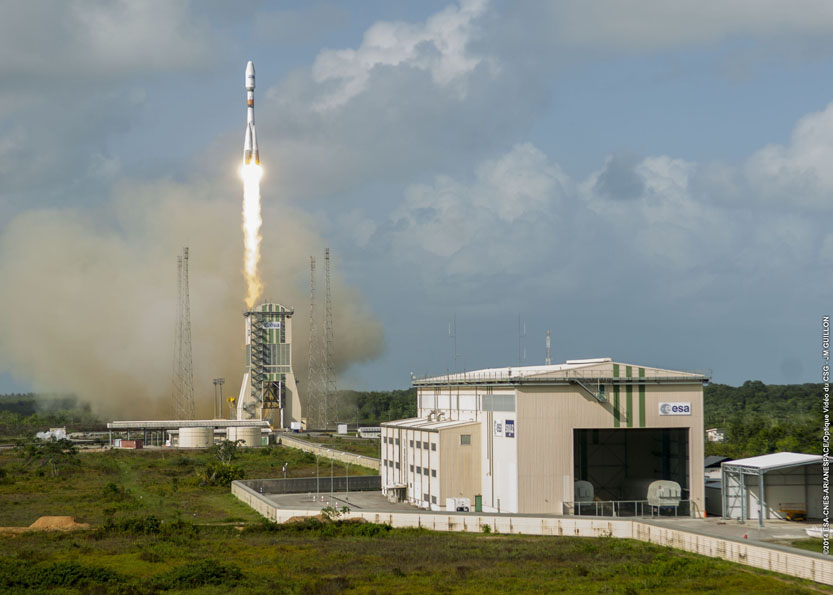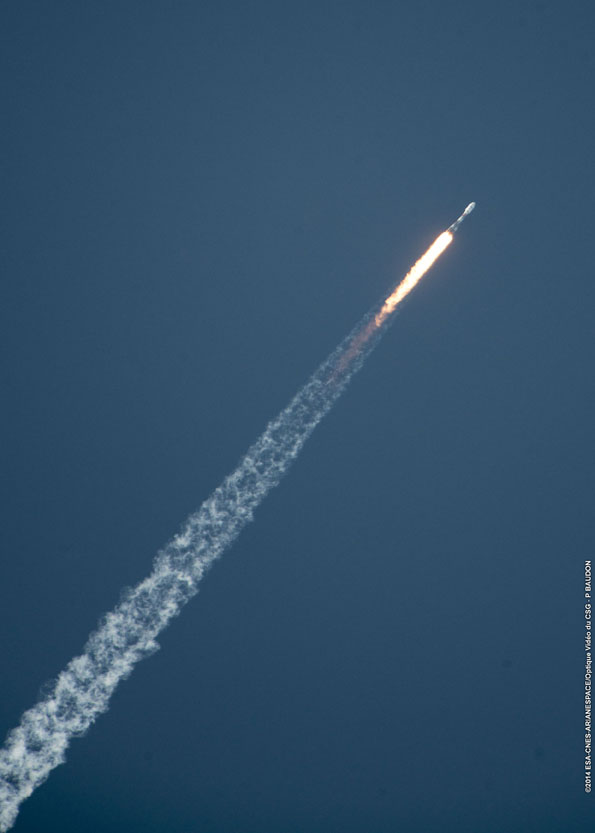 Follow Stephen Clark on Twitter: @StephenClark1.