The first orbital test flight of NASA's Orion crew capsule will lift off on top of a United Launch Alliance Delta 4 rocket from Cape Canaveral's Complex 37B launch pad. The rocket will send the unmanned crew module 3,600 miles above Earth — 15 times higher than the International Space Station's orbit — then drive the capsule back into the atmosphere at 20,000 mph to simulate a re-entry at near lunar return velocity.
Orion's software, avionics, separation systems, and heat shield are among the systems to be tested on the EFT-1 mission. The 16-foot-diameter capsule will encounter temperatures up to 4,000 degrees Fahrenheit during re-entry before parachuting into the Pacific Ocean for recovery by a U.S. Navy vessel.
T-0:00:07 Main engine start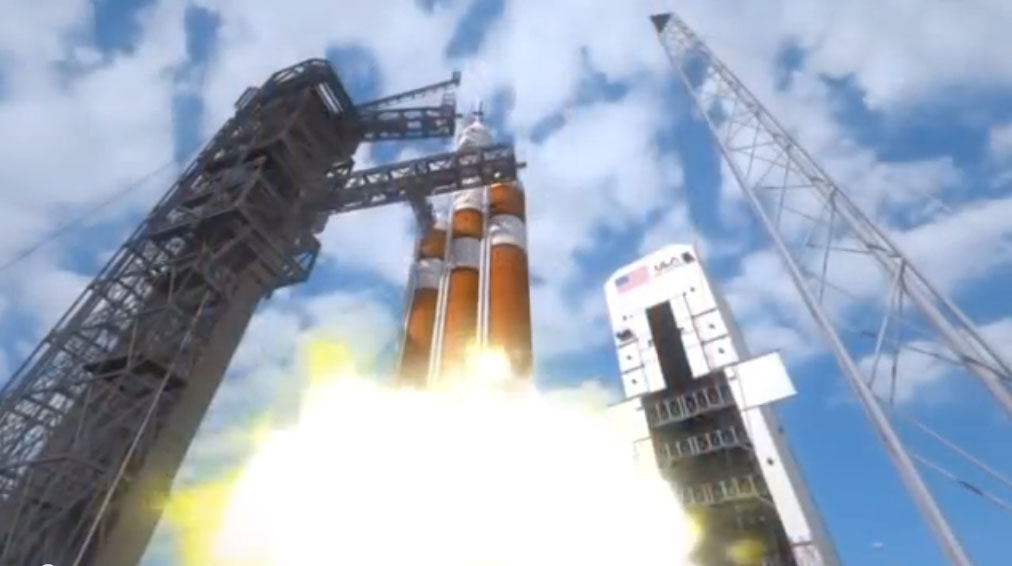 T-0:00:00 Liftoff!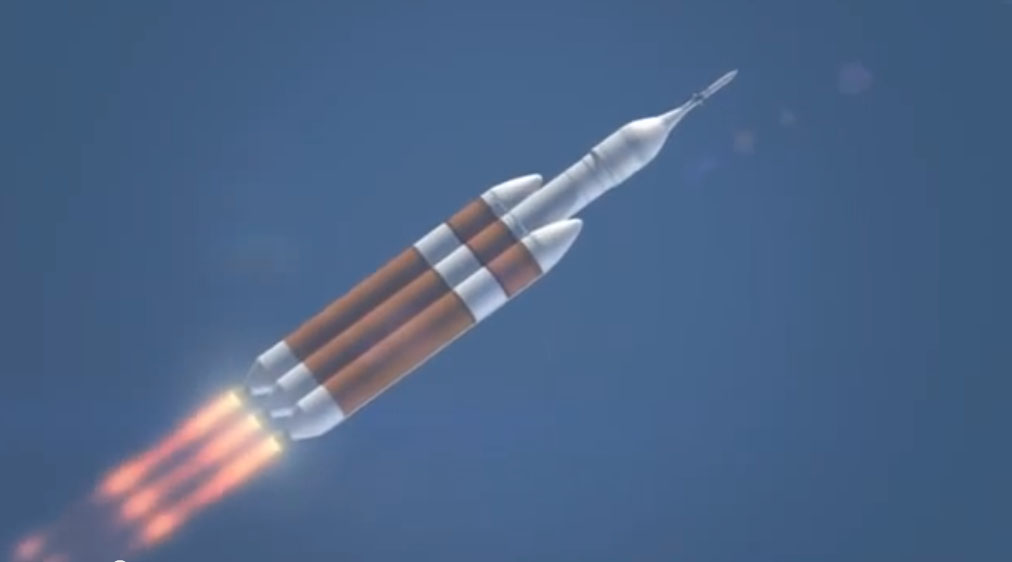 T+0:03:56 Separation of port and starboard Common Booster Cores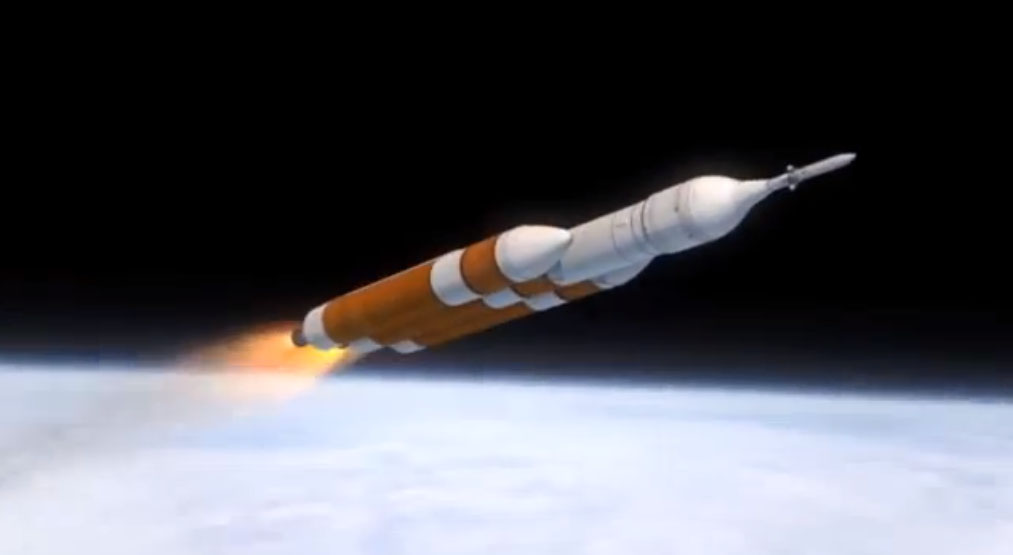 T+0:05:33 Separation of center Common Booster Core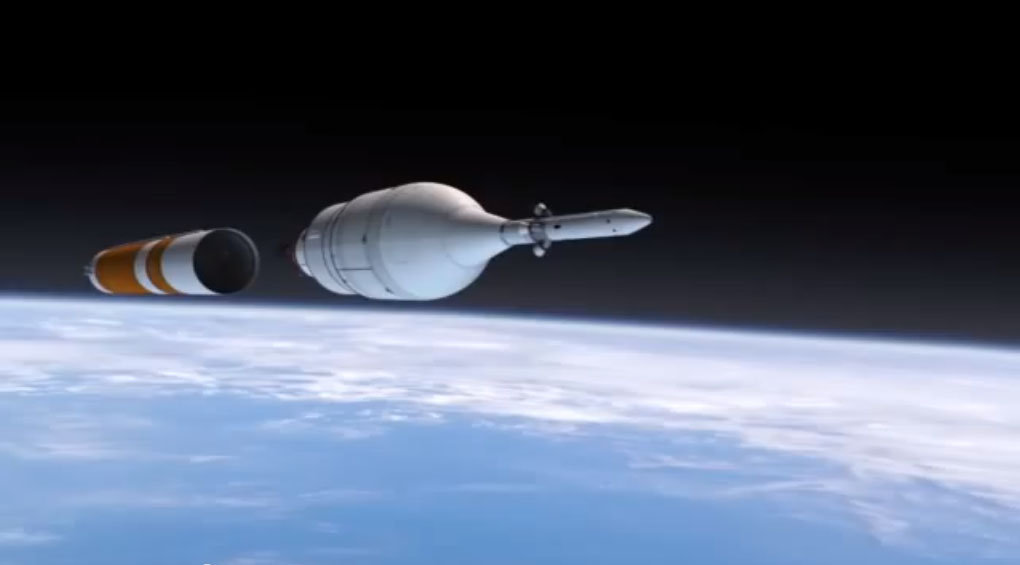 T+0:05:49 Upper stage ignition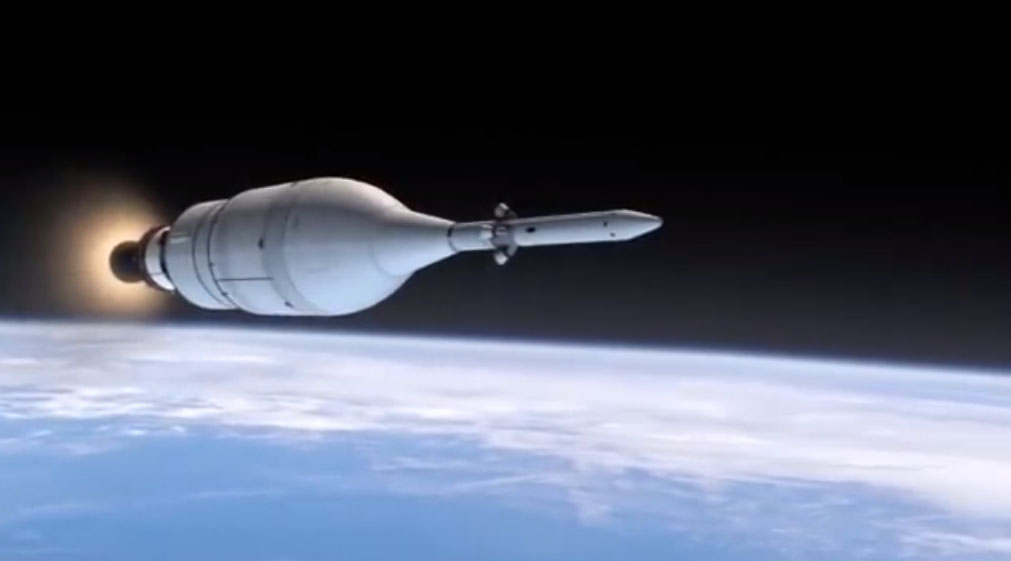 T+0:06:15 Service Module panel jettison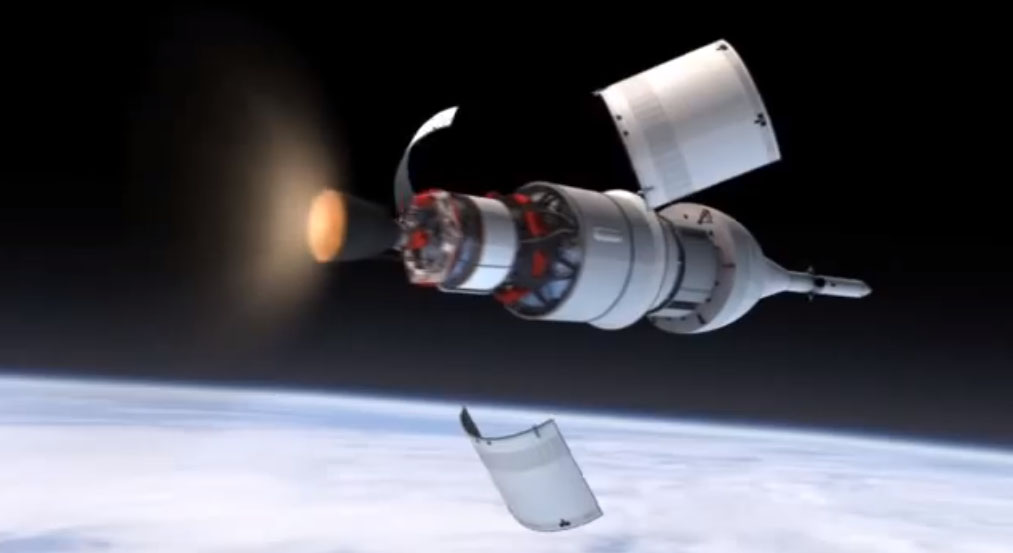 T+0:06:20 Launch Abort System jettison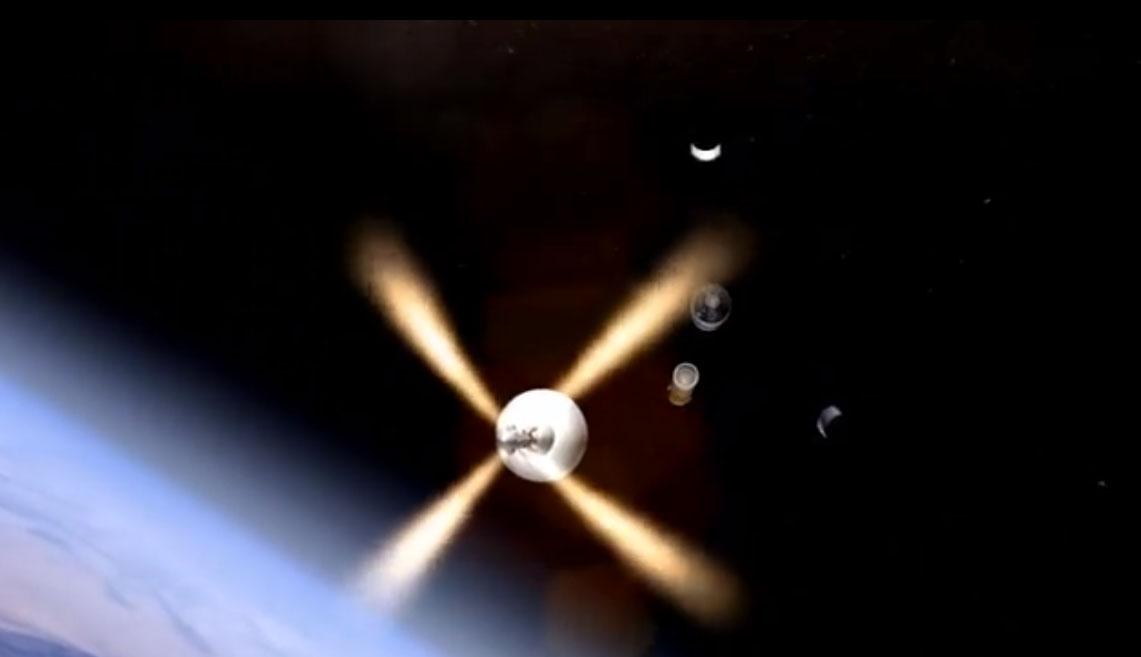 T+0:17:39 Cutoff of upper stage first burn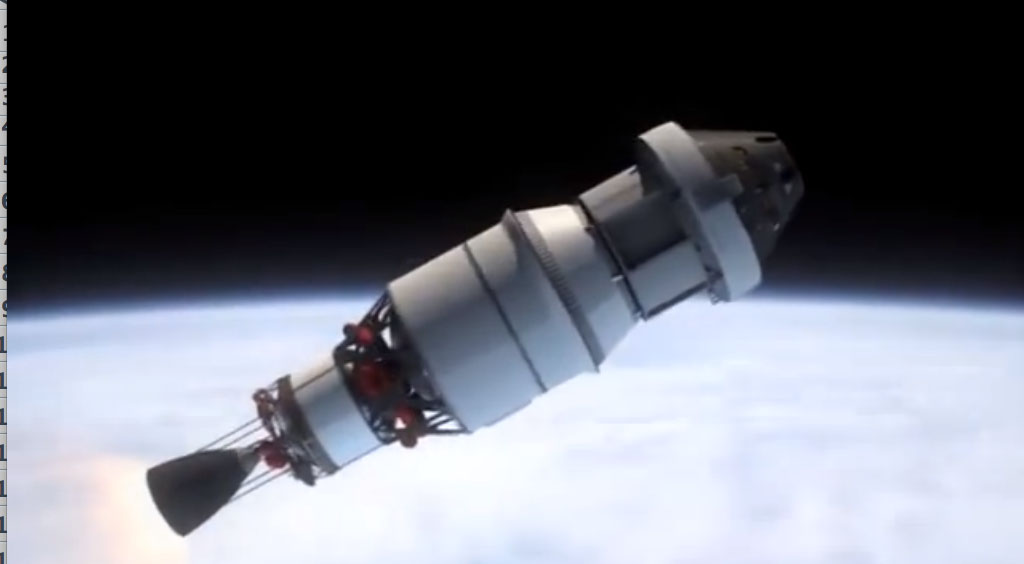 T+1:55:26 Ignition of upper stage second burn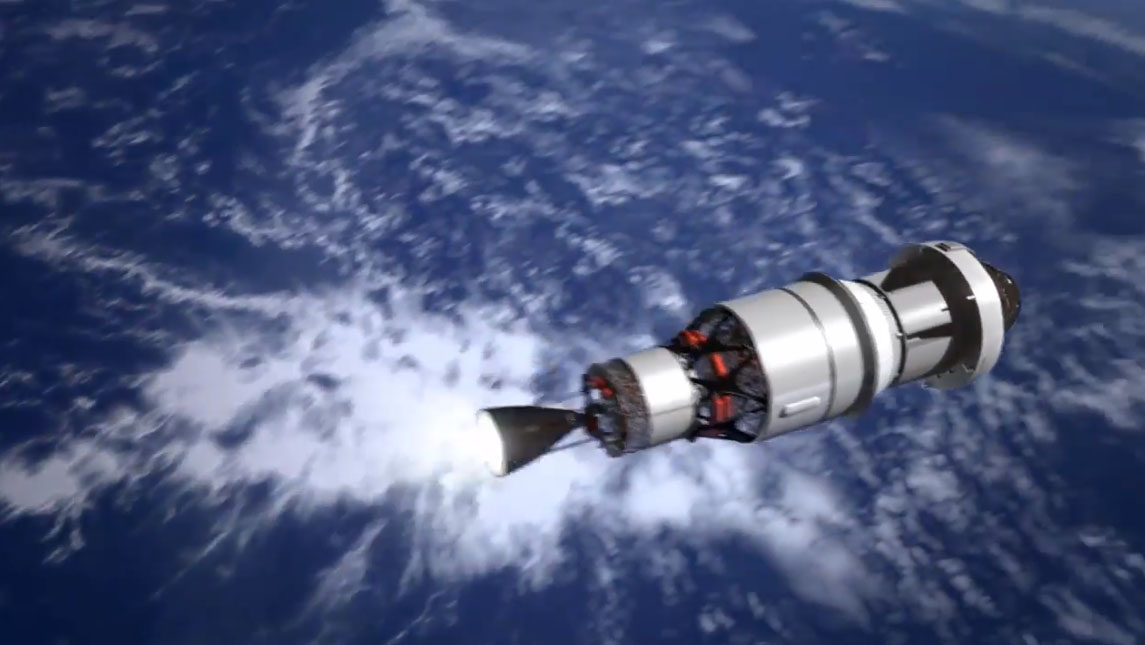 T+2:00:09 Cutoff of upper stage second burn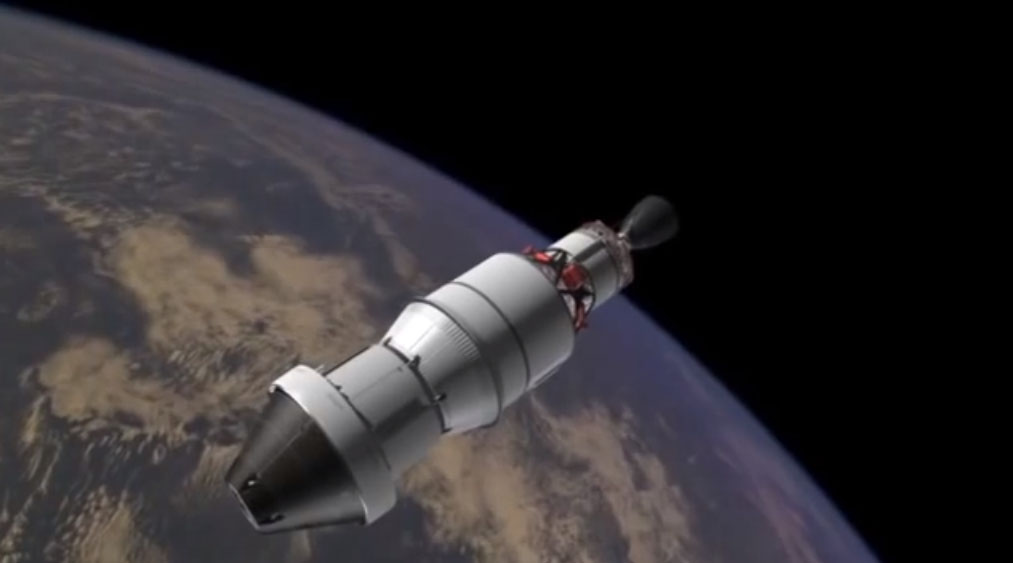 T+2:05:00 Entering first high radiation period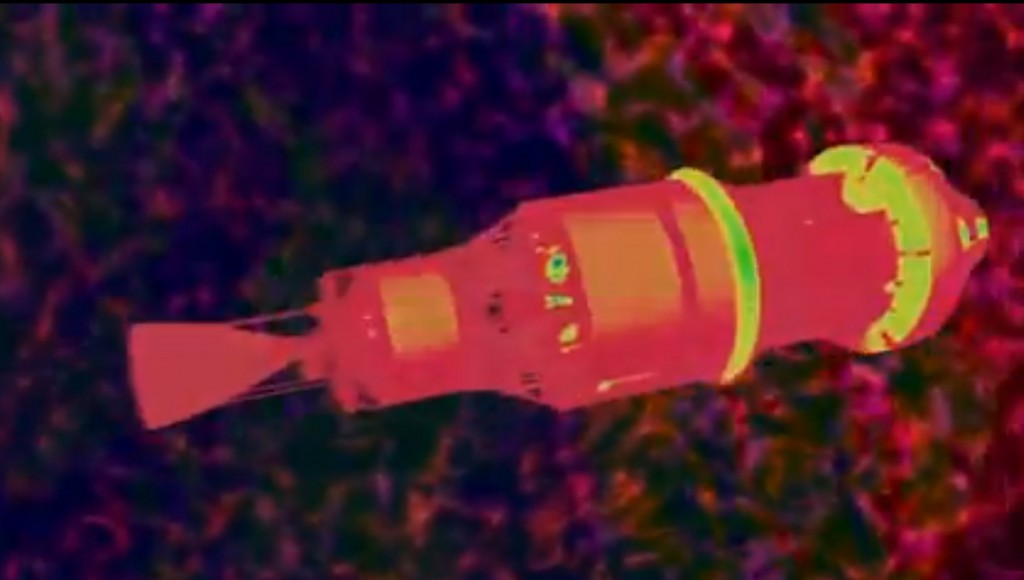 T+3:05:00 Peak altitude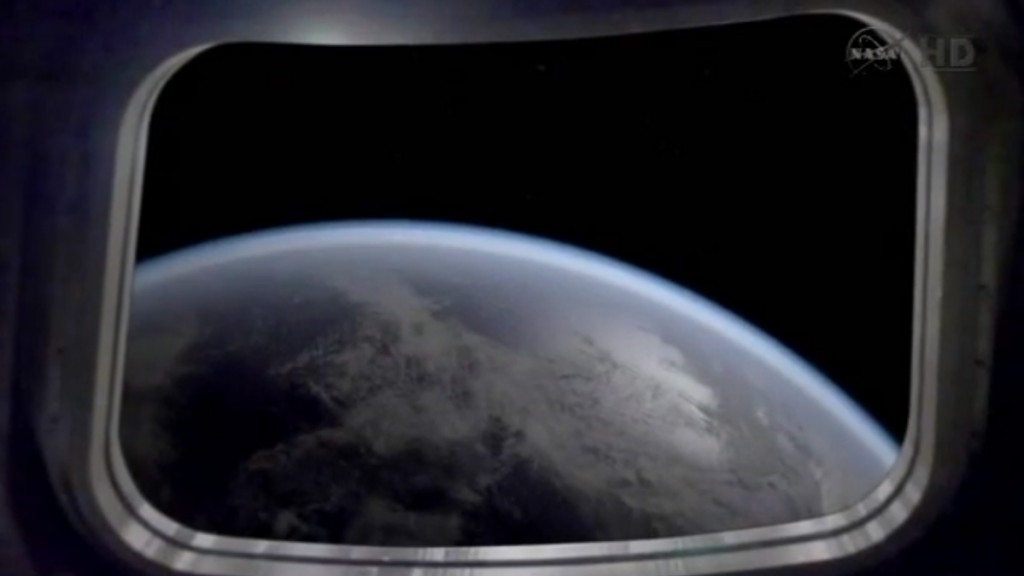 T+3:23:41 Crew Module/Service Module separation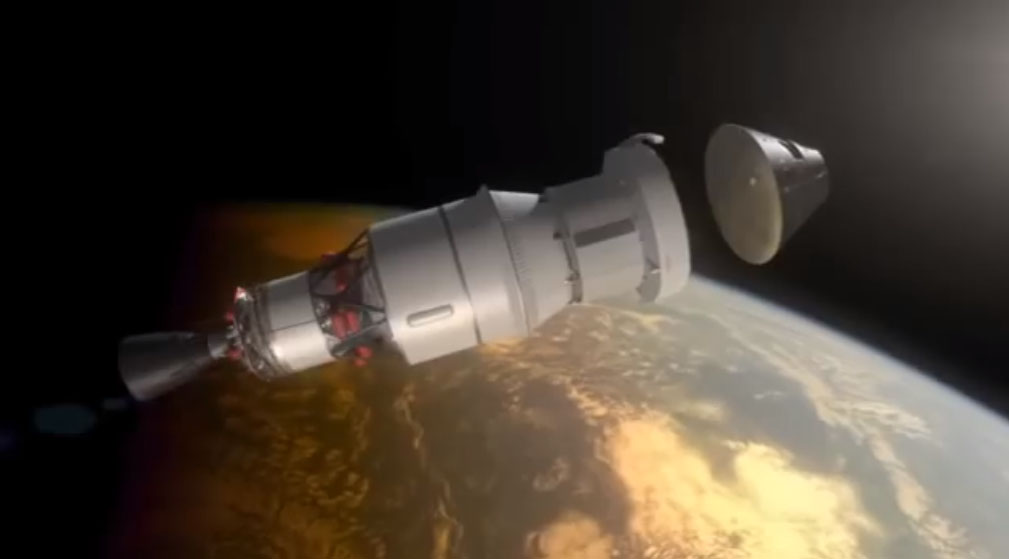 T+3:30:00 Entering second high radiation period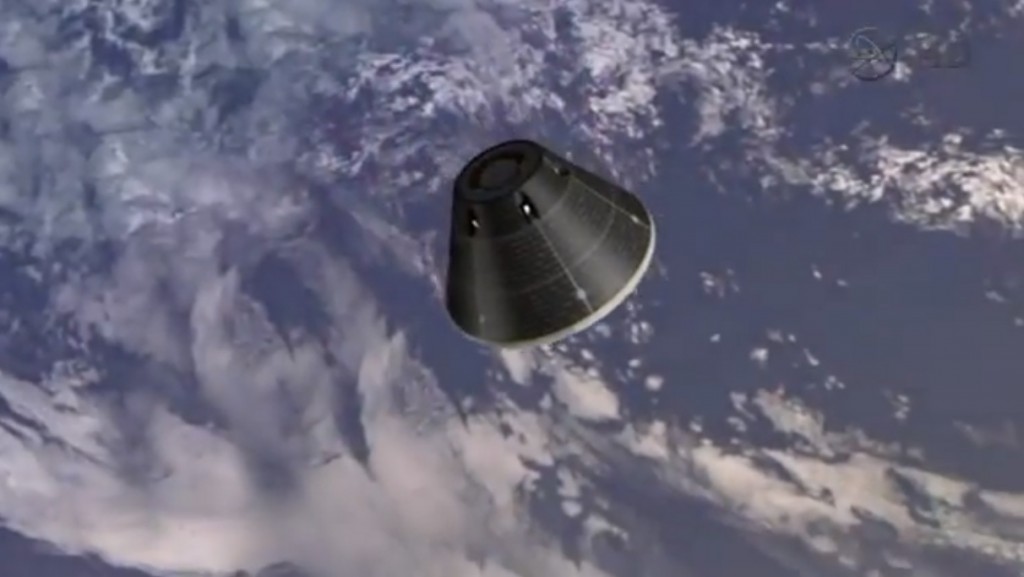 T+4:13:35 Entry blackout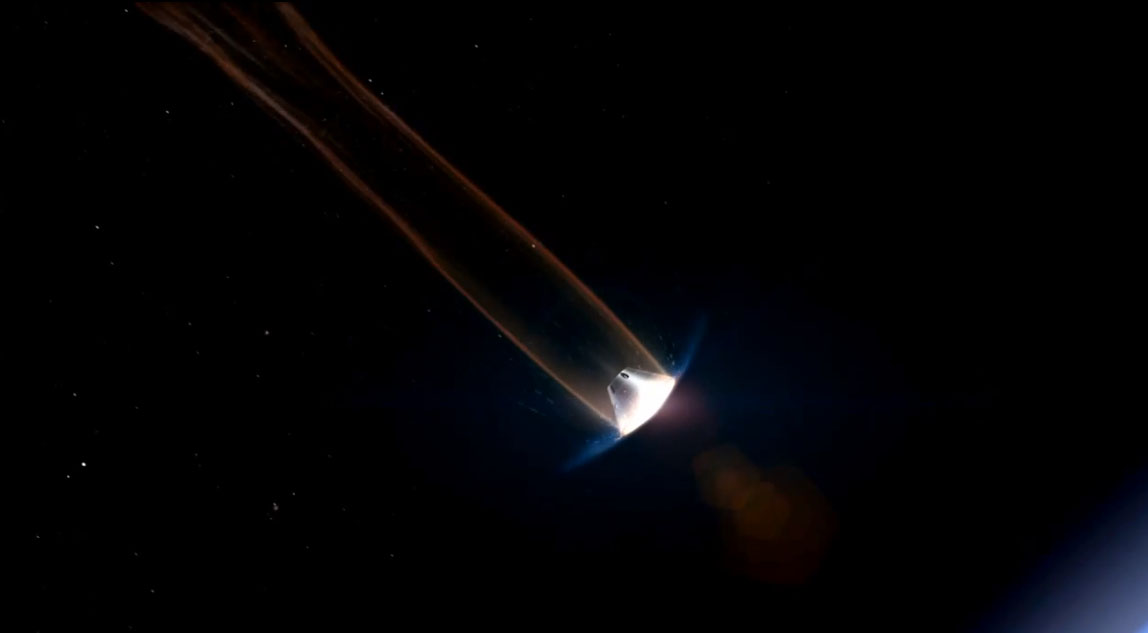 T+4:13:41 Entry blackout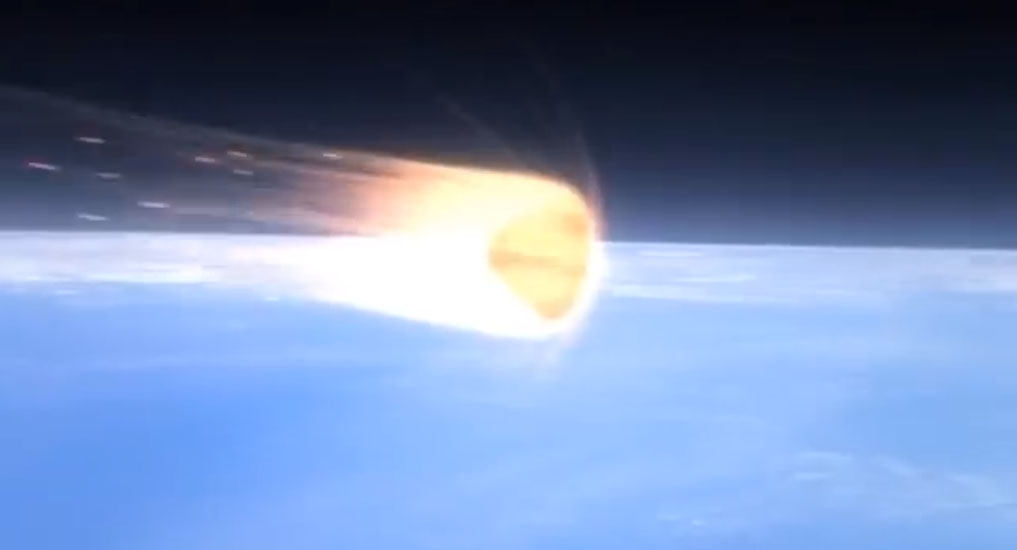 T+4:15:03 Peak heating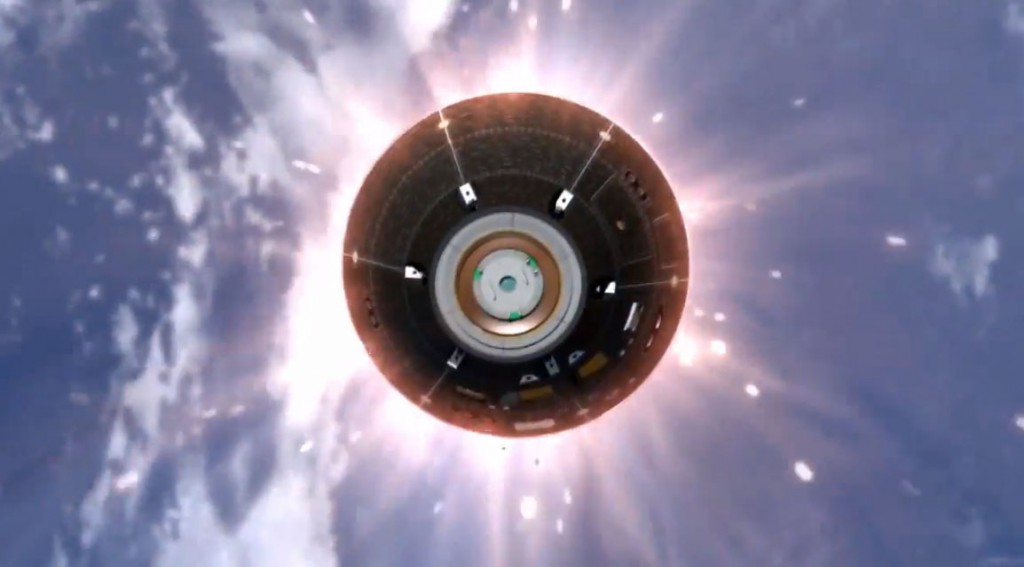 T+4:16:05 Acquisition of signal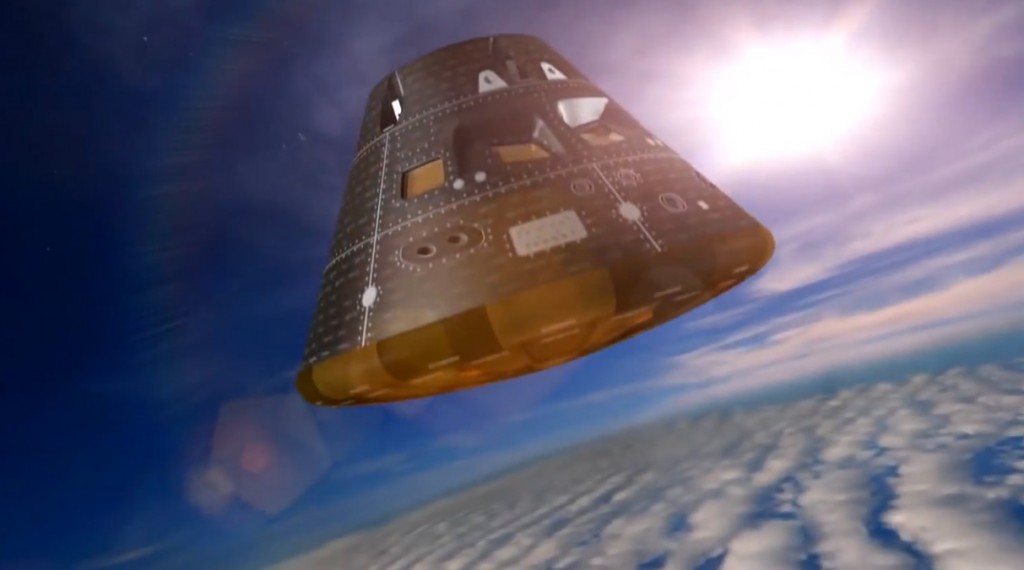 T+4:19:31 Drogue chute deploy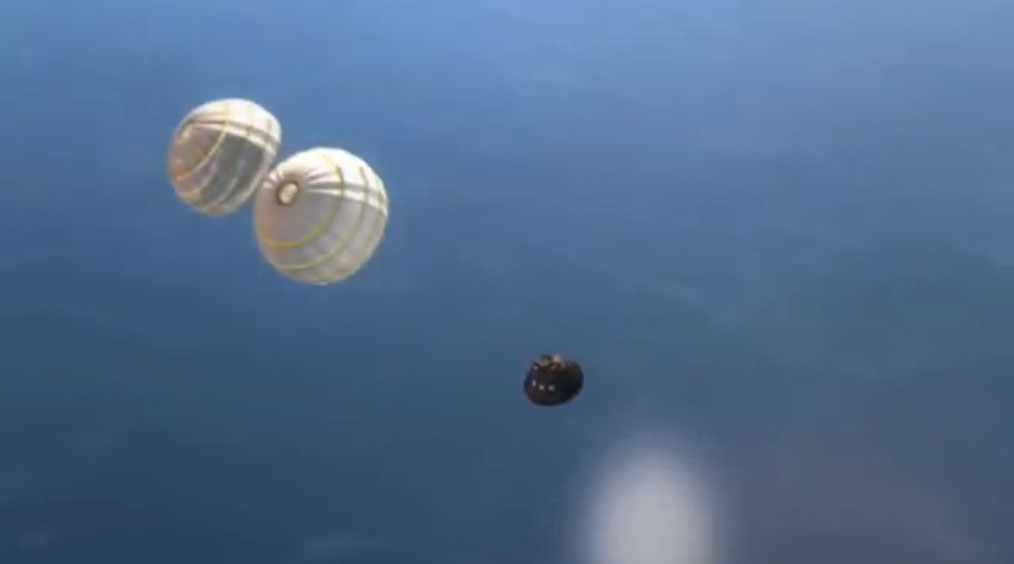 T+4:20:38 Main chute deploy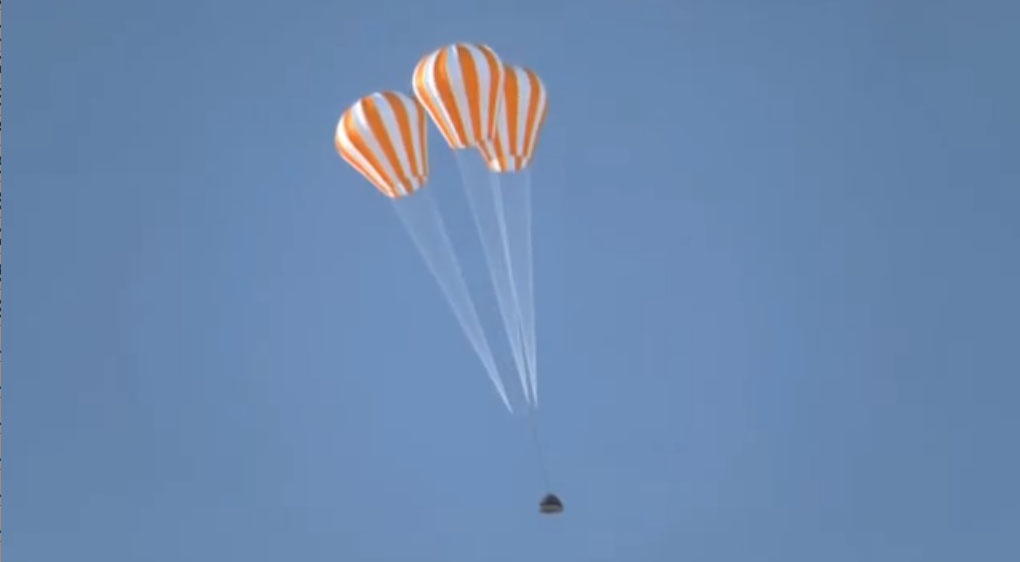 T+4:23:20 Splashdown!