Update 9:05 p.m. EDT (2222 UTC): Launch at 8:39 p.m. EDT (0039 UTC).
SpaceX followed up a double launch day on Friday, Oct. 13, with an evening launch of a Falcon 9 rocket, sending up another 22 Starlink V2 Mini satellites to low Earth orbit.
The Tuesday evening mission from Space Launch Complex 40 (SLC-40) at Cape Canaveral Space Force Station launched at 8:39 p.m. EDT (0039 UTC on Oct. 18).
The Starlink Group 6-23 mission came just 4 days, 1 hour and 38 minutes following the last mission to launch from SLC-40, the Starlink Group 6-22 mission, which launched Friday evening at 7:01 p.m. EDT (2301 UTC).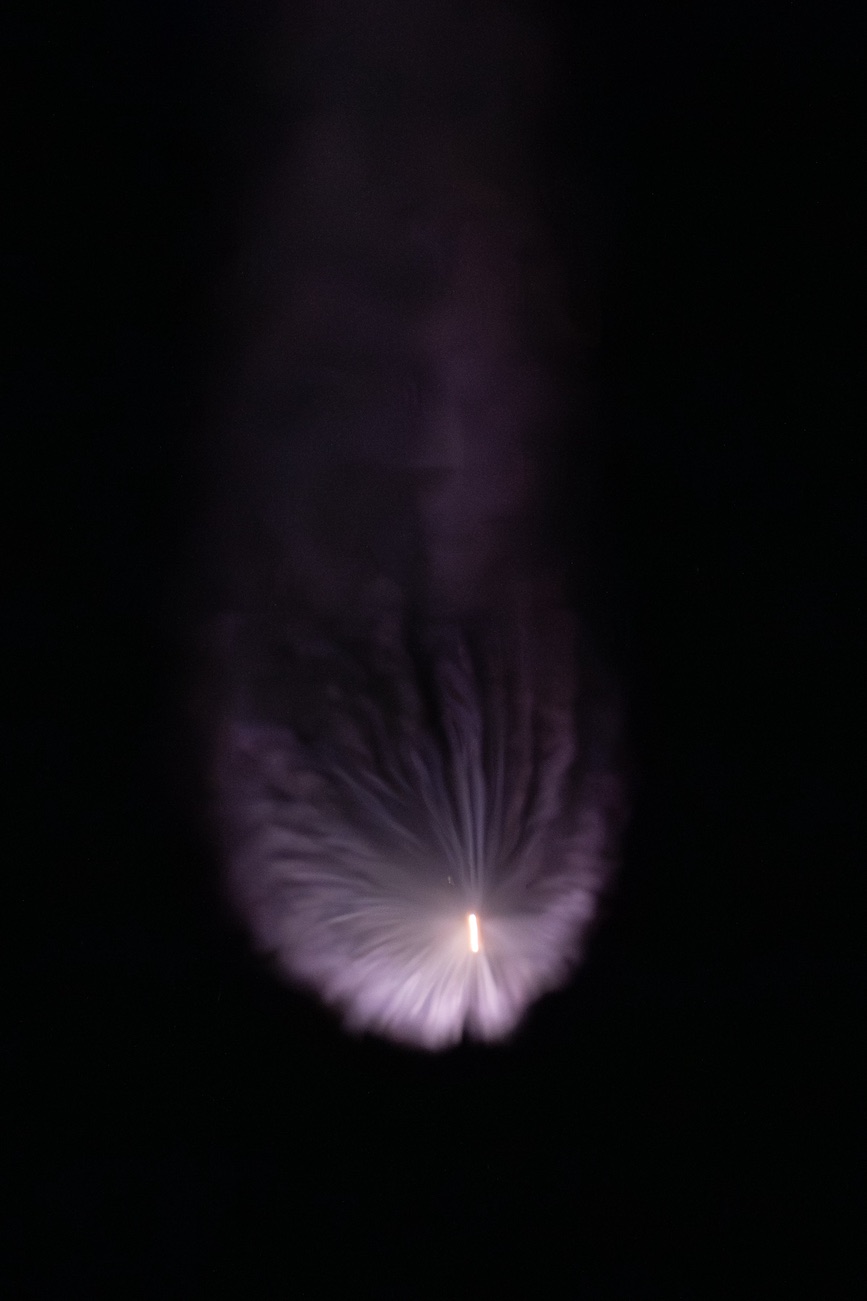 With a successful launch on Tuesday evening, SpaceX completed its 74th launch of 2023. Put another way, that means it has launched on average once roughly every 3.92 days. The company also stated in a post at the weekend on the social media site X that following Friday's Starlink launch, SpaceX has sent more than 900 metric tons to orbit this year.
The booster launching this mission, B1062, made its 16th flight, including launching the Inspiration4 civilian astronaut mission, the Ax-1 private astronaut mission and two GPS satellites. About 8.5 minutes after launch, it landed on the droneship, "Just Read the Instructions."
Highlights from Friday's Falcon 9 launch of 22 @Starlink satellites. SpaceX has delivered more than 900 metric tons to orbit so far this year pic.twitter.com/m2Bx81642l

— SpaceX (@SpaceX) October 15, 2023
That last launch brought SpaceX one step closer to having 5,000 satellites on orbit. According to data compiled by Jonathan McDowell, an astrophysicist and expert on spaceflight activity, of the 5,265 Starlink satellites launched to LEO as of Oct. 13, 4,905 of them are still in orbit and 4,874 are currently working.
There are currently 467 Starlink satellites that have been launched to the current Group 6 shell of the constellation of which 448 are listed as "working."
This all comes as SpaceX is pushing towards its second integrated flight test of its Starship rocket from its Starbase launch and testing site in South Texas. The company restacked the upper stage, dubbed Ship 25, onto Booster 9 ahead of a planned wet dress rehearsal at a yet to be announced date.
The Federal Aviation Administration (FAA) has not yet issued a launch license for the IFT-2 mission. SpaceX will use Starship to launch its Starlink Version 2 satellites, though in a fireside chat at a recent conference, founder Elon Musk referenced Version 3 satellites, so it's unclear if the company is renaming the type of satellites that Starship will launch.
"I think there's a good chance we start deploying Starlink V3 satellites next year, roughly a year from now," Musk said during his Oct. 5 remarks.
Starship fully stacked while team prepares for a launch rehearsal. We continue to work with the FAA on a launch license pic.twitter.com/1uJdDmCouI

— SpaceX (@SpaceX) October 16, 2023