Update: Stormy weather forced SpaceX to scrub tonight's launch of the Falcon 9 before the completion of propellant load. The next launch opportunity is tomorrow at 7:09 p.m. EDT (2309 UTC).
Update: SpaceX is looking at the end of its launch window today and adjusted the T-0 to 10:56 p.m. EDT (0256 UTC).
Update: SpaceX adjusted the new T-0 to 10:06 p.m. EDT (0206 UTC). Thunderstorm activity continues along Florida's Space Coast near the launch pad at Space Launch Complex 40 at Cape Canaveral Space Force Station.
SpaceX is planning to launch 22 more second-generation Starlink satellites into orbit Saturday evening from Cape Canaveral Space Force Station at 9:15 p.m. EDT (0115 UTC).
Thunderstorm activity on the Florida Space Coast was threatening a delay into the launch window and SpaceX updated its website to reflect a new T-0 of 9:15 p.m. EDT (115 UTC) . SpaceX said it had two further launch opportunities at 10:06 p.m. EDT (0206 UTC) and 10:56 p.m. EDT (0256 UTC). A forecast from the 45 Weather Squadron issued on Friday predicted a 40 percent change of acceptable conditions at the opening of the launch window, but that improves to 85 percent by the end of the window.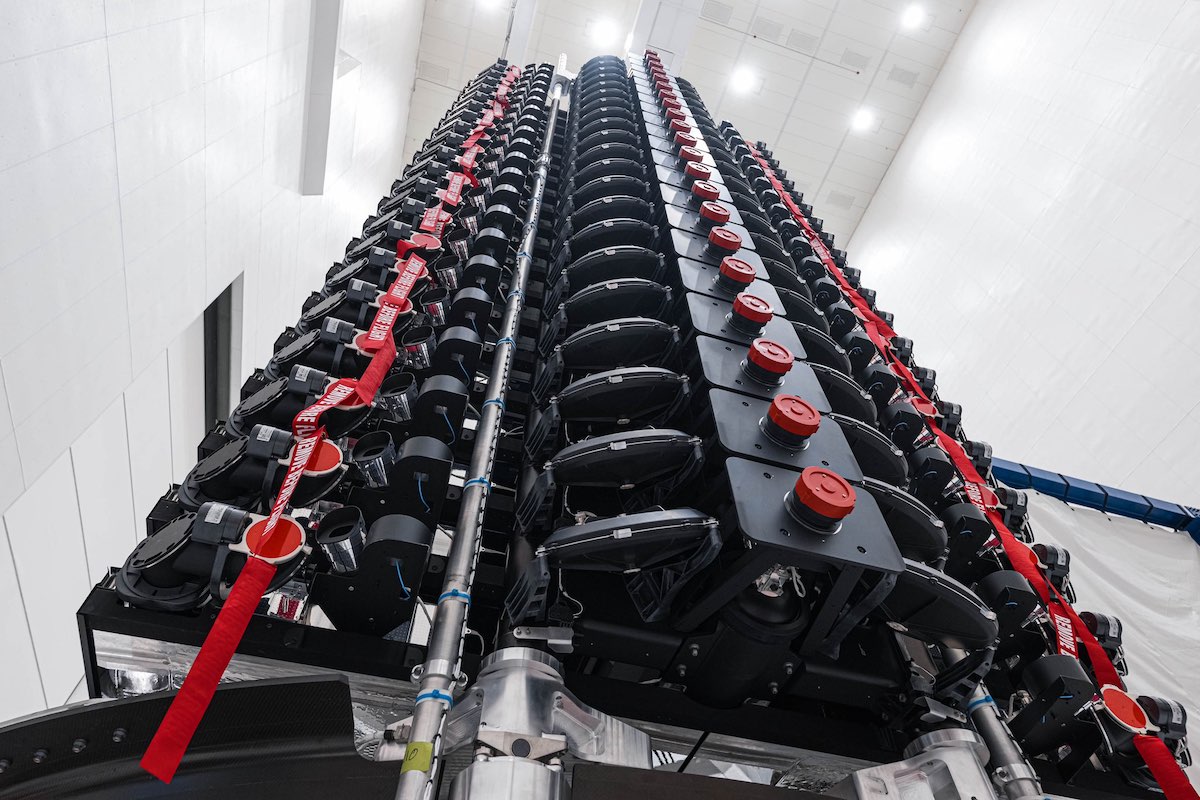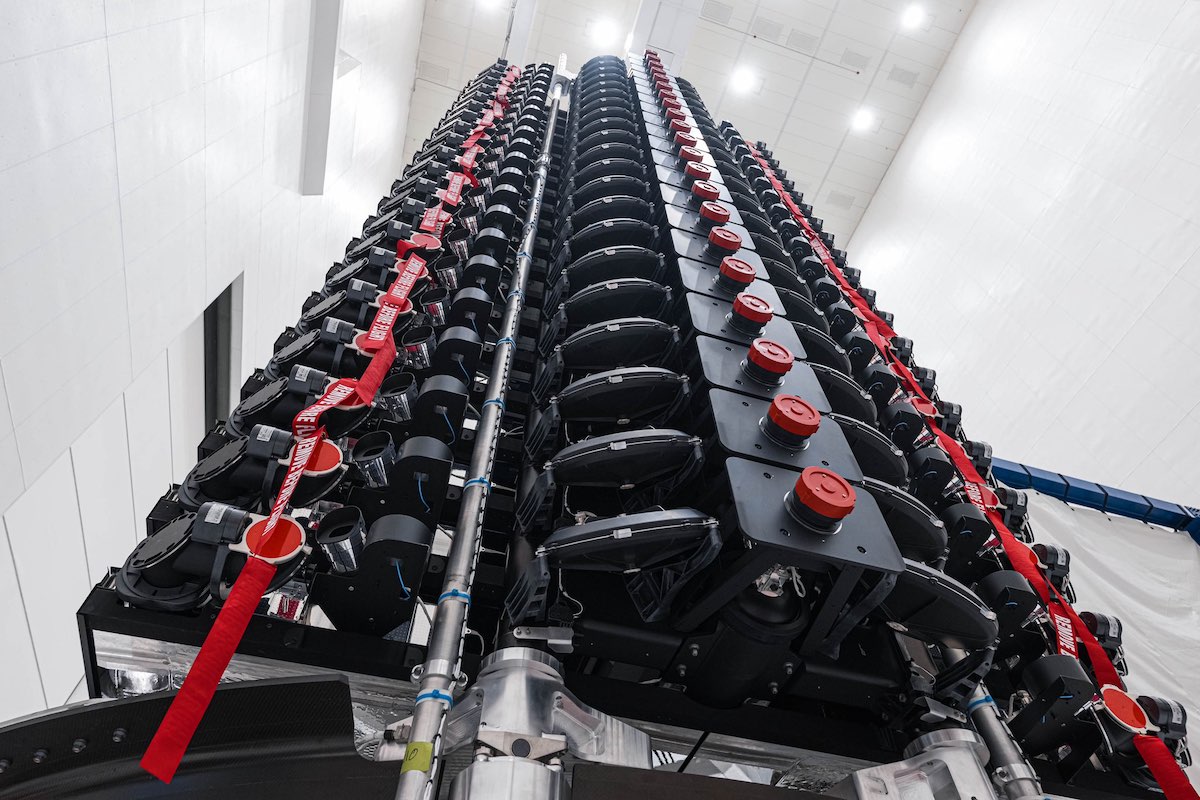 After lifting off from Space Launch Complex 40, the Falcon 9 will head south-east, targeting an orbit inclined at 43 degrees to the equator. After separating from the second stage about two and a half minutes into flight, booster 1076 will arc downrange for a landing on the drone ship Just Read the Instructions, which will be stationed in the Atlantic east of the Bahamas.
It will be the sixth flight for the first stage booster which launched the CRS-26, OneWeb Launch 16 and Intelsat IS-40e missions. It has also performed two Starlink previous delivery missions.
Two burns of the second stage will be required to place the satellites into the required 303 by 294 km orbit. Separation of the 22 satellites is scheduled to occur just over an hour into the flight.
It will be the seventh launch of the so-called V2 mini satellites which are larger and have four times the bandwidth of the previous models. The full-sized V2 Starlink satellites are due to be launched by SpaceX's fully-reusable Starship vehicle but the delayed debut of Starship led SpaceX to create a condensed version of the satellites so they could be launched on Falcon 9.
According to statistics compiled by Jonathan McDowell, an astronomer and widely-respected expert on spaceflight activity, SpaceX has launched 4,837 Starlink satellites to dat, and the number of Starlink satellites currently in orbit is 4,497.
In early May, SpaceX announced it had more than 1.5 million subscribers to Starlink. The company's internet service is available in more than 56 countries.