STORY WRITTEN FOR CBS NEWS & USED WITH PERMISSION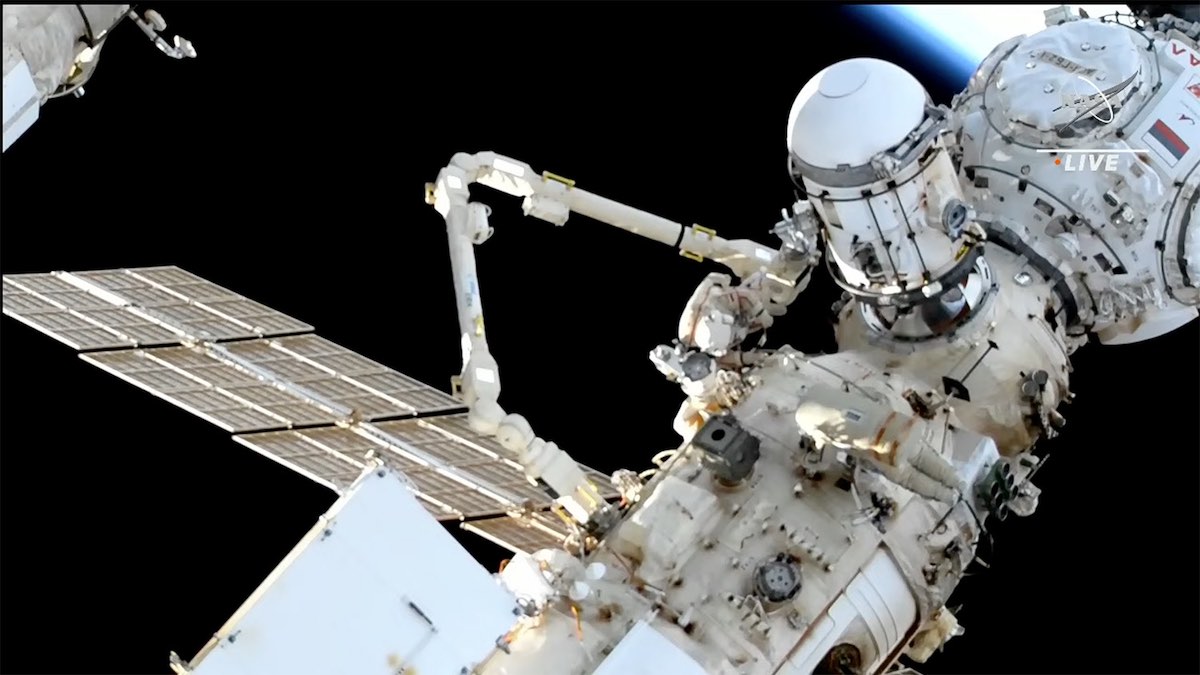 Cosmonauts Sergey Prokopyev and Dmitri Petelin floated outside the International Space Station Wednesday, unbolted an experiment airlock from the Rassvet docking compartment and then connected it to Russia's Nauka multi-purpose laboratory module in a seven-hour 11-minute excursion.
The airlock and a radiator assembly were launched to the station aboard the shuttle Atlantis in 2010, bolted to the hull of the Russian-built Rassvet and ferried to the station by NASA.
During a spacewalk last month, Prokopyev and Petelin helped move the radiator over to Nauka, assisted by the newly operational European Robot Arm operated by cosmonaut Andrey Fedyaev inside the Russian segment of the lab.
During Wednesday's outing — the 262nd spacewalk devoted to station assembly and maintenance and the fifth so far this year — Prokopyev, Petelin and Fedyaev moved the 1,800-pound experiment airlock to a port on the new lab module.
Fedyaev attempted to dock the airlock with the robot arm in automatic mode, but he had trouble getting the module precisely aligned. After the arm was relaxed, the spacewalkers were able to muscle the airlock into position so the arm could drive it in for capture by the docking mechanism.
"I want to thank you for your hard work today," Russian flight control radioed the spacewalkers. "You did an excellent job on all the tasks."
The airlock, similar in concept to one already in use with the Japanese Kibo module, will be used to expose experiments to the vacuum of space and to release small satellites.
Prokopyev and Petelin plan to venture back outside on May 12 to deploy the radiator they installed on Nauka last month.