Watch a replay of our live coverage of the countdown and launch attempt of Relativity Space's first 3D-printed Terran 1 rocket during a three-hour launch window opening at 1 p.m. EST (1800 GMT) Saturday, March 11. The Terran 1 is awaiting liftoff from Launch Complex 16 at Cape Canaveral Space Force Station, Florida, on its inaugural test flight. Follow us on Twitter.
Relativity Space got within a half-second of launching its first 3D-printed Terran 1 rocket Saturday from Cape Canaveral, but the countdown aborted after engine startup and the startup aerospace company stood down from its second launch attempt.
The rocket's nine methane-fueled Aeon 1 engines ignited at 2:42 p.m. EST (1942 GMT) Saturday, but shut off moments later just a half-second before the command to open hold-down restraints, an irreversible action that would commit the two-stage Terran 1 rocket for liftoff from Launch Complex 16 at Cape Canaveral Space Force Station.
The company said the countdown automatically aborted when a computer detected an apparent issue with the rocket's "stage separation automation." Ground teams uplinked new software to the rocket to fix the glitch, then tried again to launch the Terran 1 rocket at 4 p.m. EST. But the countdown stopped again at T-minus 45 seconds when computers detected a slightly low pressure in the second stage kerosene fuel tank.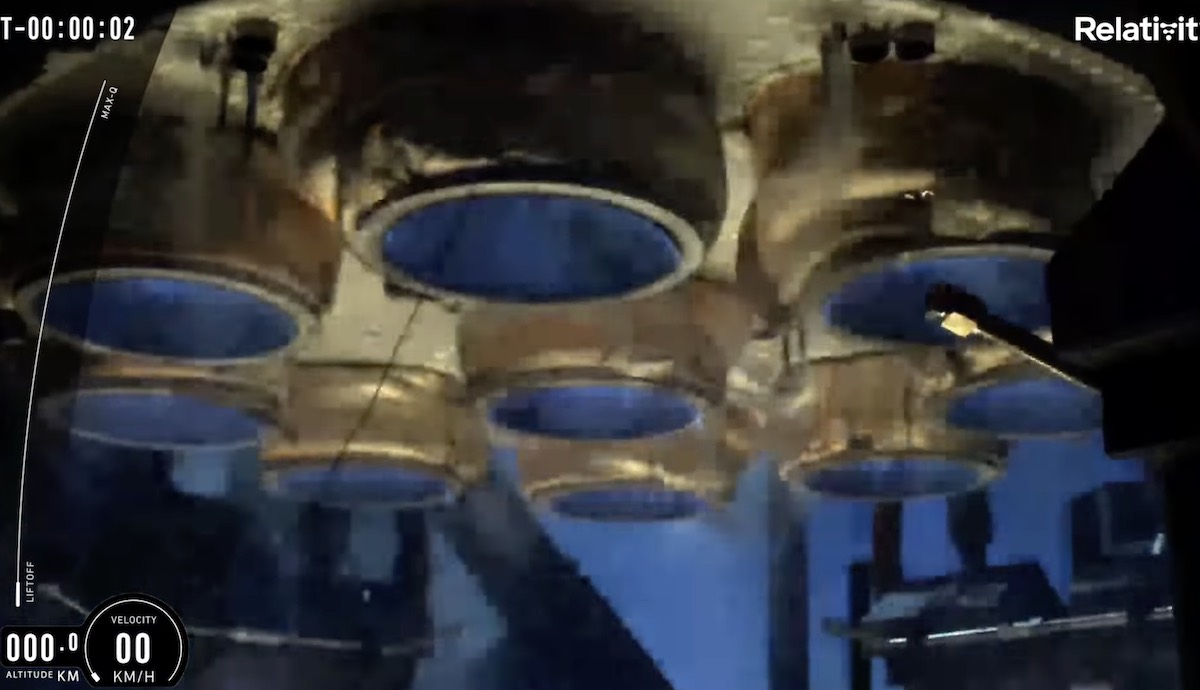 Relativity's ground team called off the launch attempt because they had reached the end of the day's launch window.
"The team went HARD today and we intend to do so during our next attempt," the company tweeted. "More to come on the new launch date and window soon."
The mission is a demonstration for Relativity's Terran 1, a 110-foot-tall (33.5-meter) launcher designed to haul more than a ton of cargo into low Earth orbit. The Terran 1 is aimed at the commercial launch market for small to mid-sized satellites, making Relativity one of several privately-developed smallsat launch companies coming online in the last few years.
Relativity stopped the mission's first countdown Wednesday just 70 seconds before liftoff, when data indicated cryogenic liquid oxygen on the second stage of the Terran 1 was too warm. The company set up for another try Saturday, allowing several days to condition propellants before the next attempt.
The Terran 1 will try to become the first 3D-printed, methane-fueled rocket to reach orbit.
"There are a number of firsts here potentially on this rocket," said Josh Brost, vice president of revenue operations at Relativity Space. "It has the chance of being the first liquid natural gas / liquid oxygen rocket to make it to orbit. It has, by far, the highest 3D-printed content of any rocket in history. We're sitting at about 85% by mass, where I don't think any other rocket has gone past maybe 4%."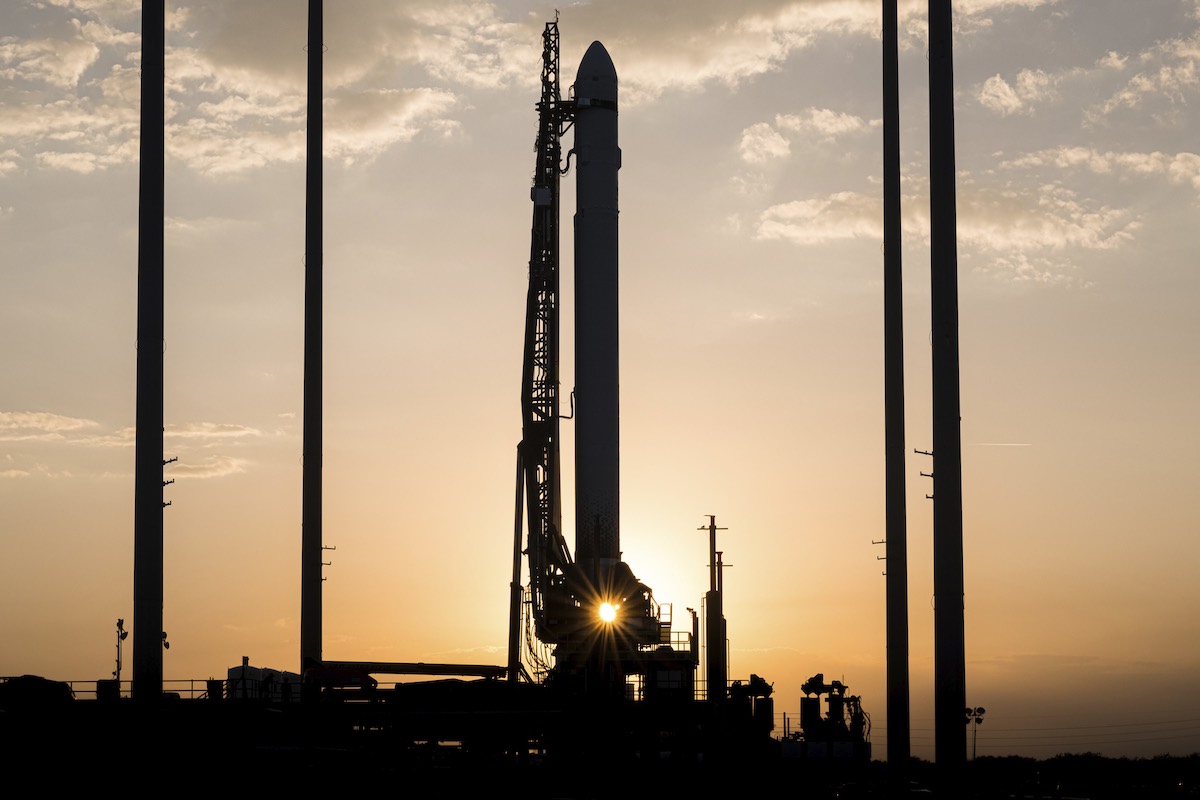 Relativity Space has nicknamed the Terran 1's test flight as "Good Luck, Have Fun." It won't carry any customer satellites, but will attempt to fly into a 124-mile-high (200-kilometer) orbit about eight minutes after liftoff from Cape Canaveral.
The Terran 1 rocket could become the first methane-fueled launcher to reach orbit if the eight-minute flight goes well, beating two much larger rockets — ULA's Vulcan and SpaceX's Starship — scheduled to attempt their first full-scale test flights in the coming weeks or months.
Tim Ellis, co-founder and CEO of Relativity Space, said methane is the "propellant choice of the future, especially for reusable rockets."
Methane is a more efficient fuel than kerosene, which is used on SpaceX's Falcon 9 rocket, Russia's Soyuz launcher, and ULA's Atlas 5. It also burns cleaner and leaves less residue inside an engine than kerosene, easing refurbishment and reuse between missions.
Before the first Terran 1 has even left the launch pad, Relativity started development of a larger fully reusable rocket called the Terran R, a vehicle the company says will become a "point-to-point space freighter capable of missions between the Earth, moon and Mars."
Email the author.
Follow Stephen Clark on Twitter: @StephenClark1.