STORY WRITTEN FOR CBS NEWS & USED WITH PERMISSION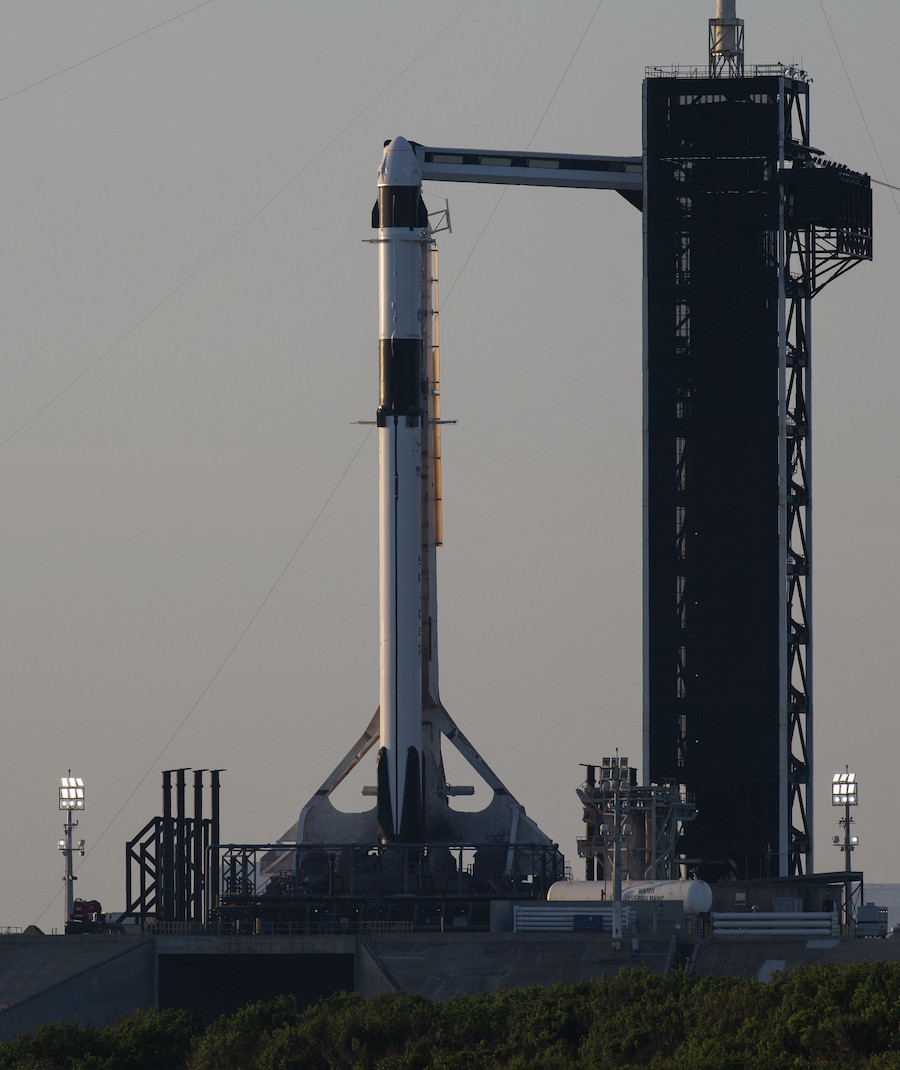 Running three days late because of a last-minute technical glitch, a four-man space station crew, including a Russian cosmonaut and the first Arab to be assigned to a long duration spaceflight, braced for a second launch try early Thursday atop a SpaceX Falcon 9 rocket.
Crew-6 commander Stephen Bowen and pilot Warren "Woody" Hoburg, flanked by cosmonaut Andrey Fedyaev and United Arab Emirates flier Sultan Alneyadi, planned to strap in for launch at historic pad 39A at the Kennedy Space Center at 10 p.m. EST Wednesday.
The countdown was timed to hit zero at 12:34 a.m. Thursday. Ideal weather was expected at the launch site, but forecasters were keeping close tabs on winds and waves in the Atlantic Ocean along the crew's flight path just off the East Cast where the spacecraft could be forced to splash down in an abort.
But if all goes well, the Crew Dragon will slip into orbit nine minutes after liftoff. From there, Bowen and Hoburg plan to monitor an automated 24-hour rendezvous, approaching the station from behind and below before moving in for docking at the forward Harmony module's space-facing port at 1:17 a.m. Friday.
The crew had hoped to blast off early Monday. But two-and-a-half minutes before launch, SpaceX stopped the countdown because of problems confirming the Falcon 9's first stage engines were getting the right amount of an igniter fluid known as TEA-TEB. Engineers found and replaced a clogged filter, and launch was rescheduled for Thursday.
Bowen and company will be welcomed aboard the space station by Crew-5 commander Nicole Mann, Josh Cassada, Japanese astronaut Koichi Wakata and cosmonaut Anna Kikina, the first Russian to launch aboard a Crew Dragon.
Also welcoming the Crew-6 fliers: Sergey Prokopyev, Dmitri Petelin and NASA astronaut Frank Rubio. They launched to the lab last September and originally planned to fly home in March.
But their Soyuz MS-22 ferry ship was crippled December 14 when a presumed micrometeoroid ruptured a coolant line. They'll now ride a replacement Soyuz back to Earth. But to get the crew rotation schedule back on track, the trio will have to spend an additional six months in space, coming home this fall after a full year in orbit.
In contrast, the SpaceX Crew-5 and Crew-6 expeditions are proceeding as originally planned with Bowen and company replacing Mann, Cassada, Wakata and Kikina, who were launched to the space station last October.
After briefing their replacements on the intricacies of station operations, Mann and her Crew-5 team will undock and return to Earth around March 9 to close out a 154-day mission. Bowen's crew plans to stay up until the late August timeframe.